Oh my gosh you guys we knocked out all of the millwork for the One Room Challenge over Easter weekend and it looks amazing and was so much fun, but kicked all of our asses like you wouldn't even believe. I'm staying up late tonight to do my report cards and the struggle is REAL! hahaha!
Side Bar: if you're new to my One Room Challenge you can get caught up now:
Week 1 Update, Week 2 Update 😉
This week, I have too many One Room Challenge updates but no time to update…it's 9:58pm so I'll keep this short and sweet and explain the millwork I designed that, my husband's brother, Ben built with the help of our dear friend Matt Cornies. (And by "dear" I mean super-hero-we-owe-you-for-life friend who swooped in when we knew we'd run out of time….we love you forever!)
I wanted to clad the fireplace wall in a herringbone pattern and layer the millwork over top. Originally I imagined we would buy some pine and then whitewash it…then at the last minute it hit me that we had a bunch of boxes of leftover flooring from our home. Suddenly, I had this vision of ripping it in 3 (it's 7.5 inches wide) and having Ben and Matt mill it, so that we could use it for this project!!! They loved the idea and then cut over 600 pieces of wood and added a chamfered edge (bevel) around each piece. You need the bevel so that shiz looks Profesh!
K One Room Challenge or not, this was an insane undertaking and I feel so appreciative that they took it on because the result is stunning. This is not to say that they did not go through a period of hating my ultra demanding little old self…but I'm pleased to report that I'm back in the good books as of yesterday at 5pm! But I digress… the floors in our home are white oak and have an amazing matte finish and the cracks are filled with white, so all of those details rolled into a herringbone equal to. die. for!!! Our floors are made in Alberta by Divine Flooring and I truly love them!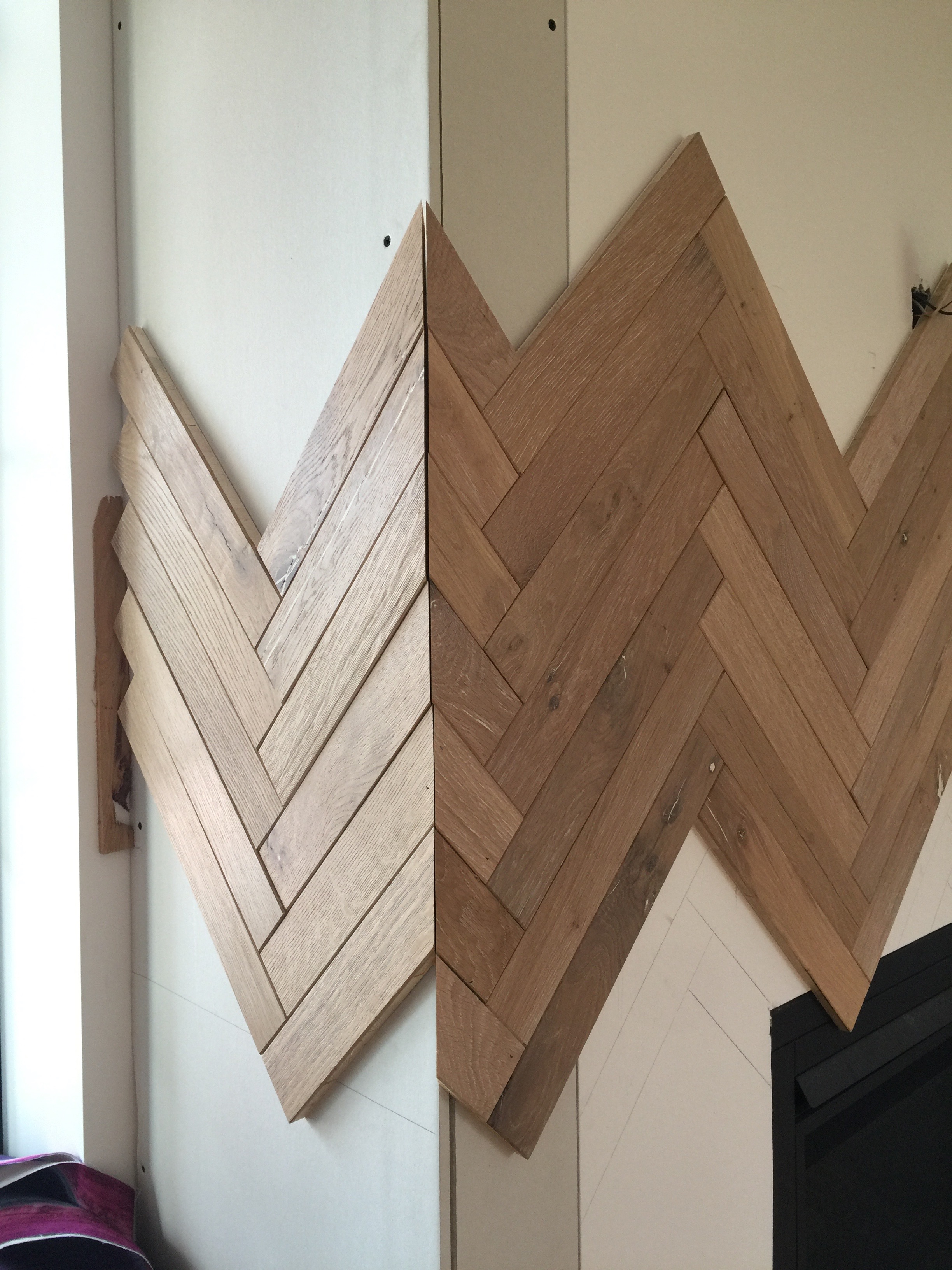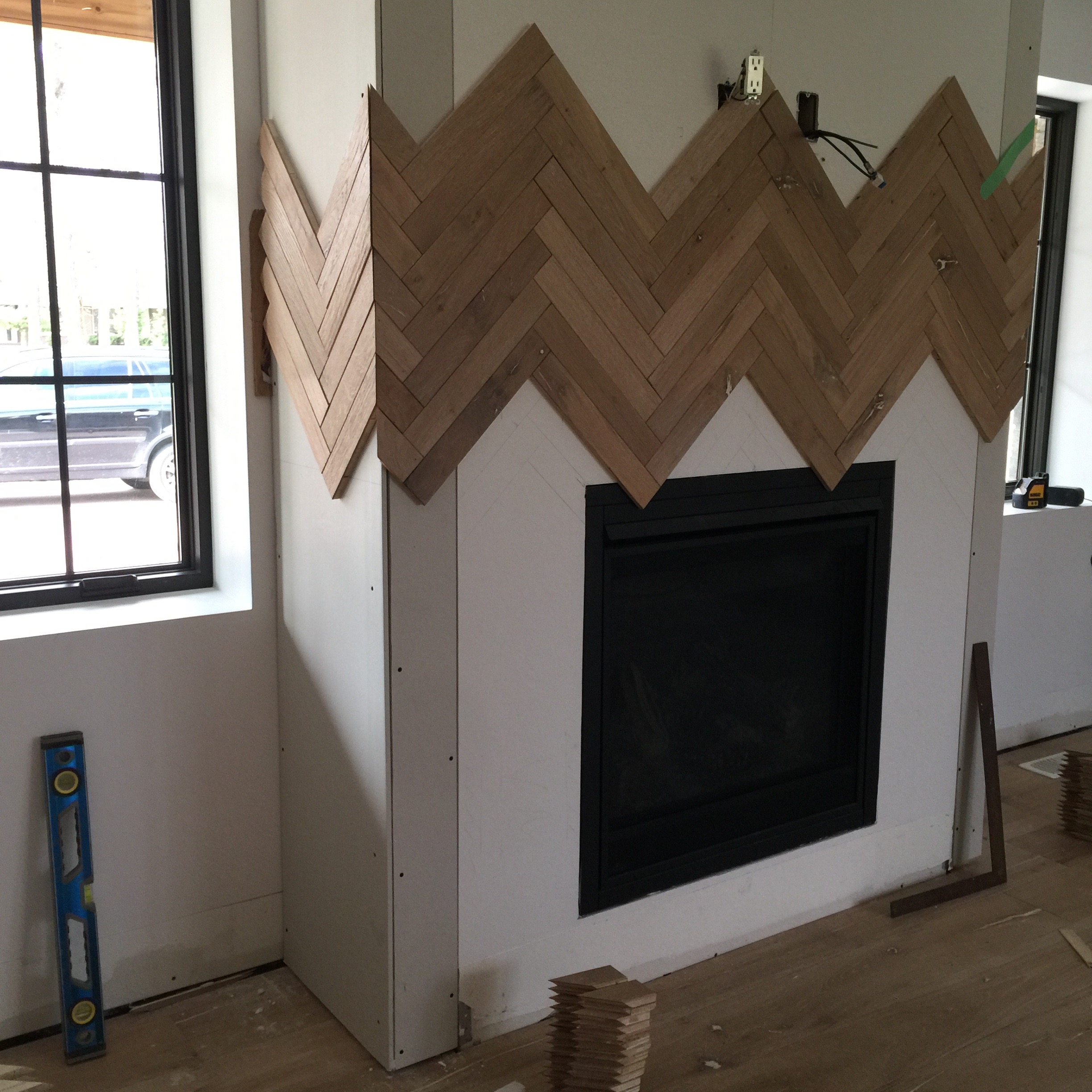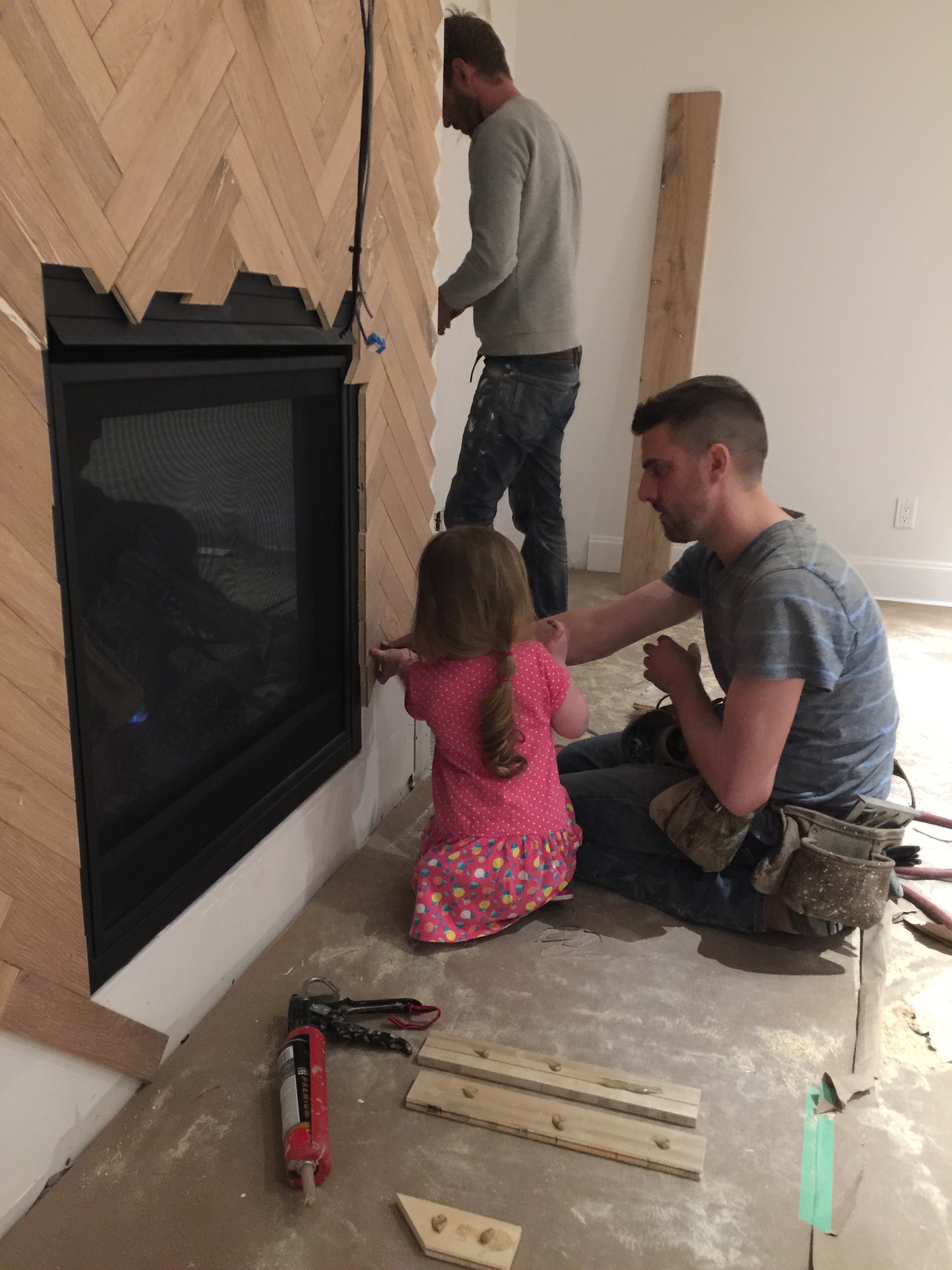 I love so much that my husband's best friend and amazing contractor Matt took the time to have Juliette, my daughter, help him.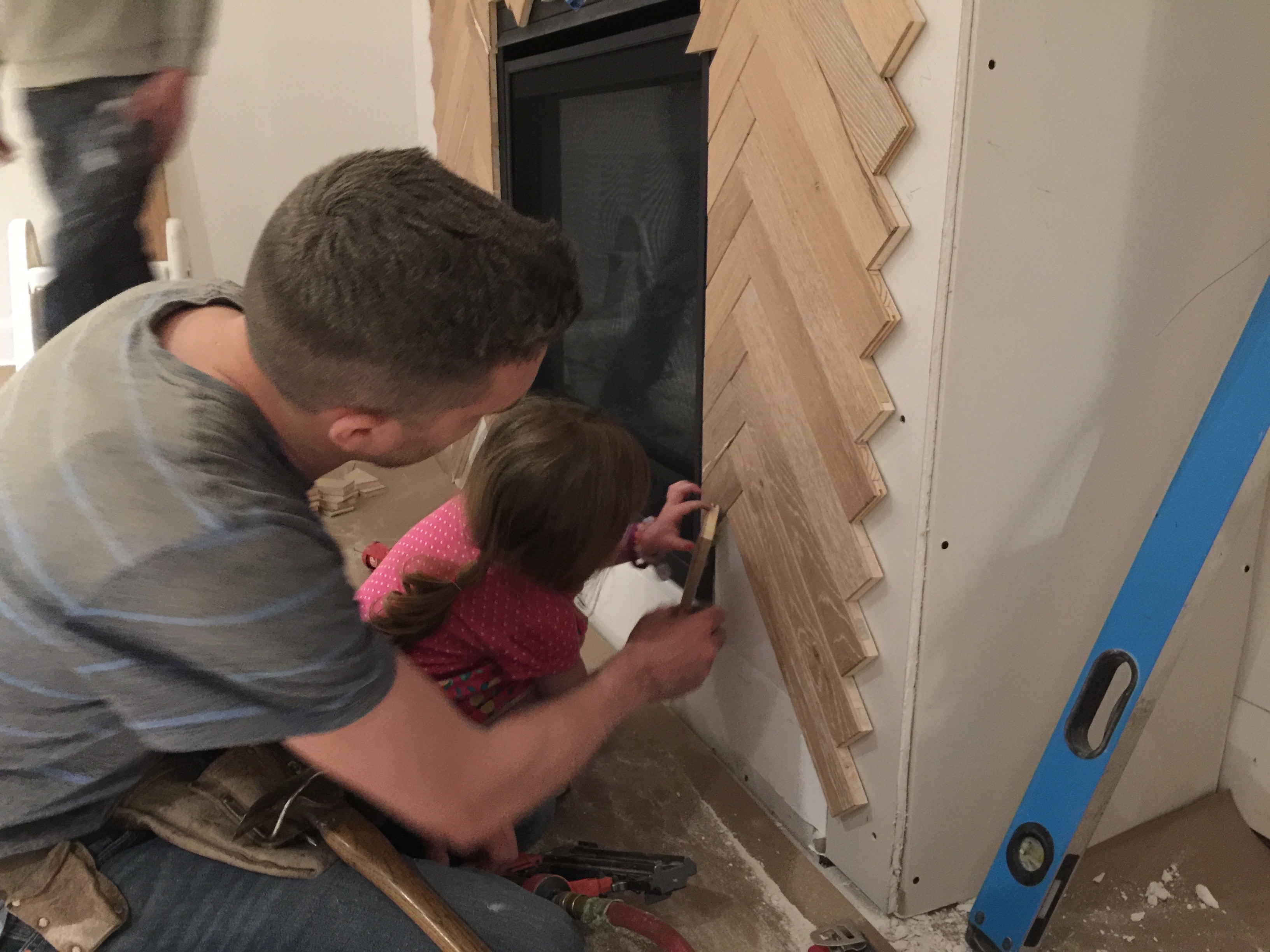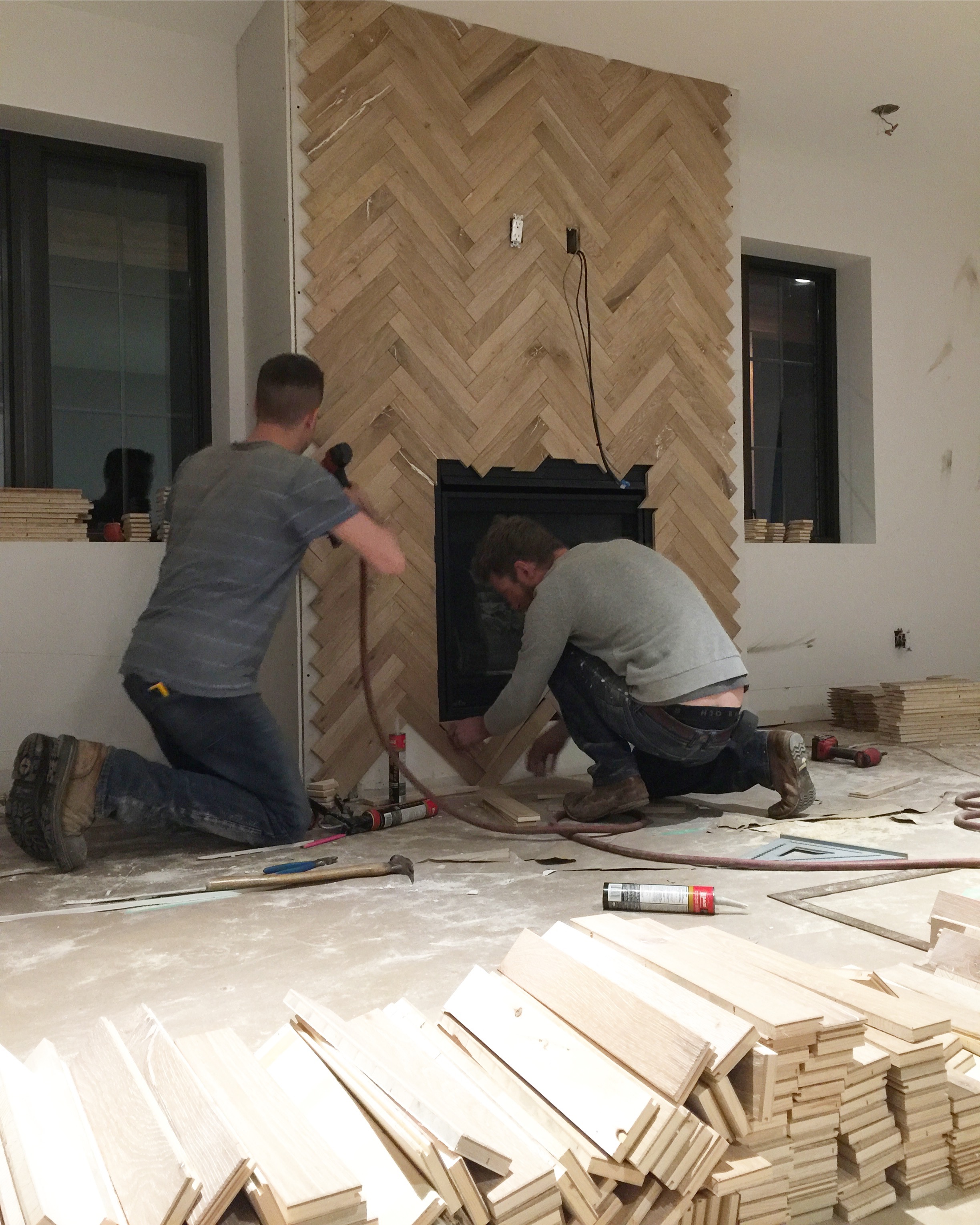 At this point it's about 7pm…Ben didn't stop until the sun came up literally…I've never seen anyone work without stopping through the entire night…but he was only here for a few days.
And I awoke and Ben was still going…unreal….that pile of 600 pieces was gone and more needed to be milled. Next the builtins were started. Notice Matt's tube socks and deck shoes…I rip on him so badly for wearing them!! lol!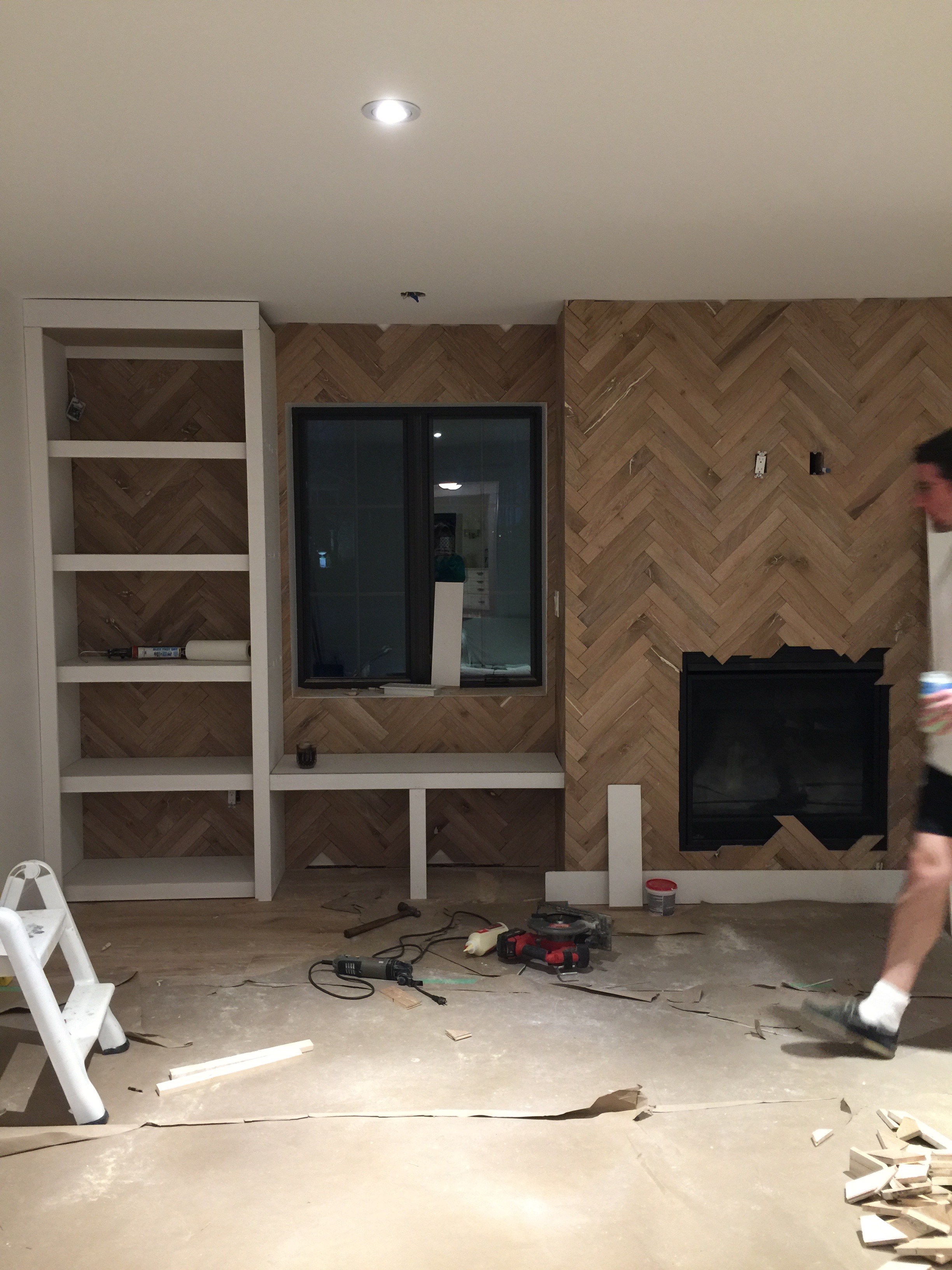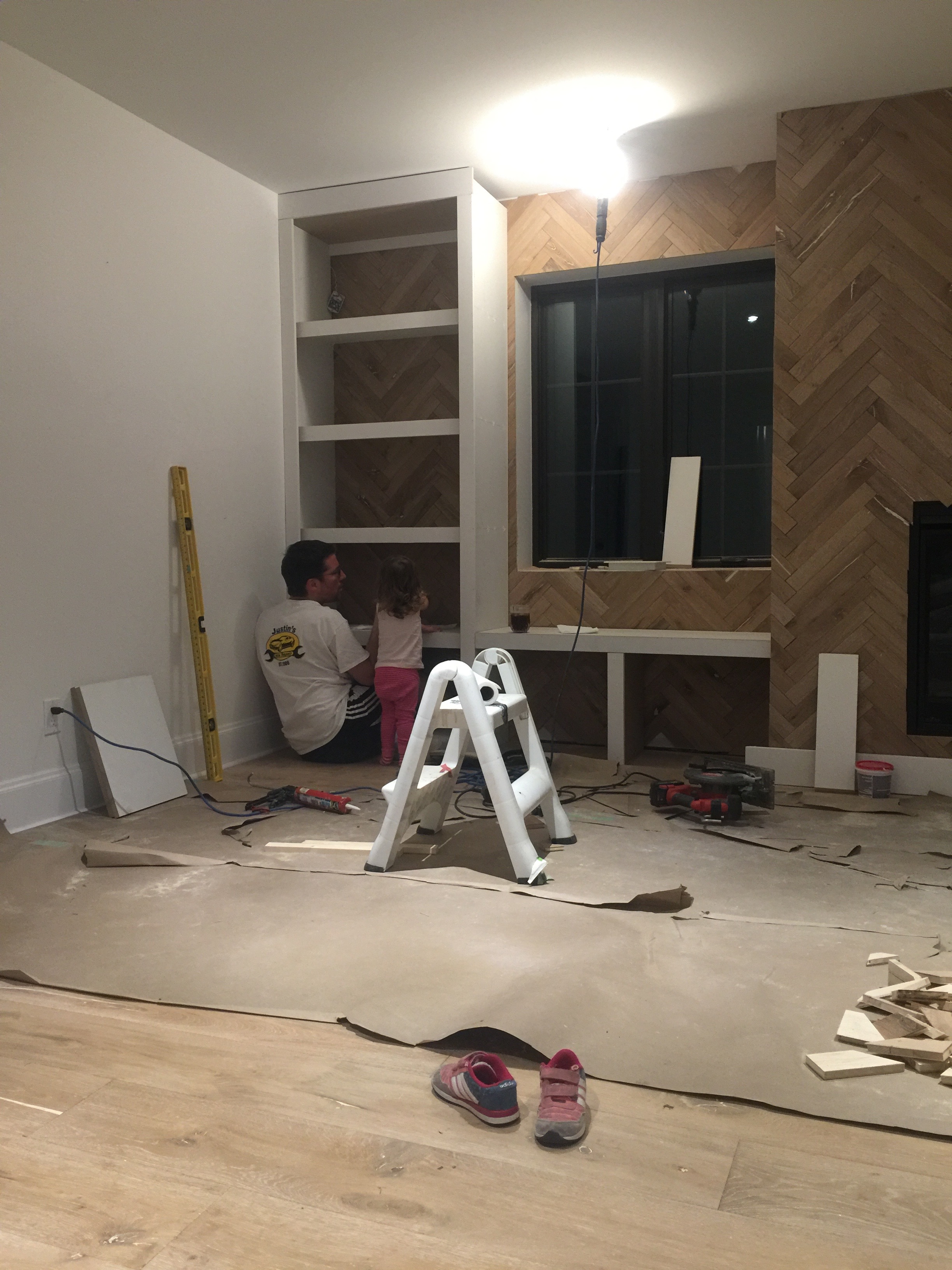 In this shot you can see the benches, bookcases, and beautiful crown moulding! All that's left is to cut around the fireplace, window, build the mantle, and paint….and obviously STAGE this biiiiitch!!! I can't wait to see this One Room Challenge come together and to show you!
Ok, so I kept this post short and sweet, but I hope you guys are liking the vibe so far and I'm really looking forward to sharing the beginning of the staging and the artwork next week…ooh and more vintage finds!
How about one last look at where we started!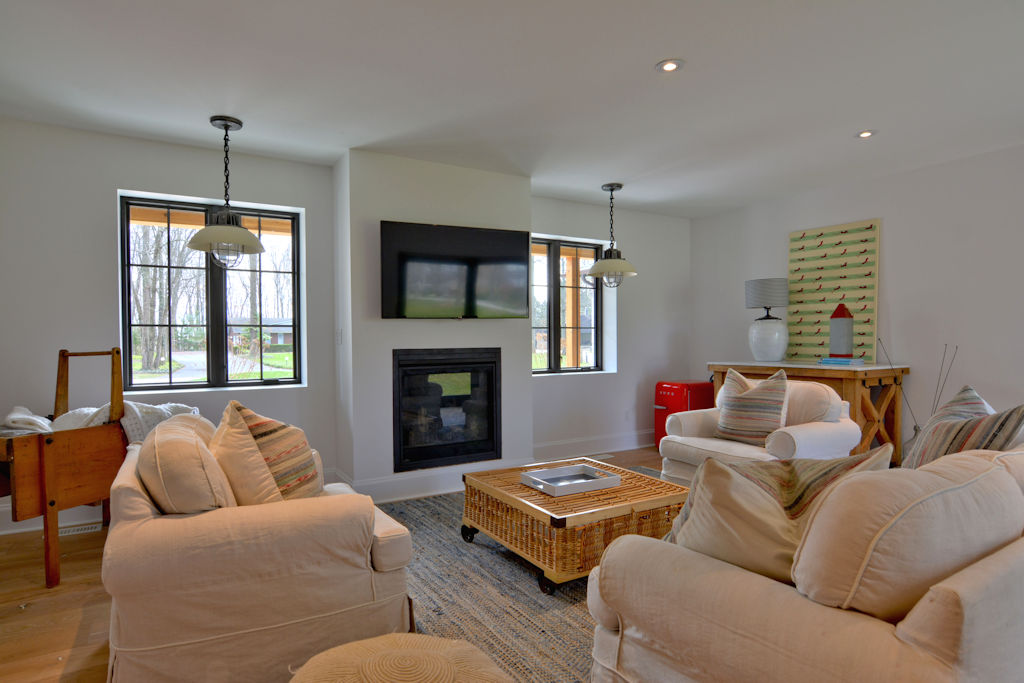 Make sure you pop over to Calling It Home to see the rest of the progress going on in all of the One Room Challenges…I have to say my addiction (with no surprise) is following Christine Dovey! All the heart eyes for everything she has ever done…p.s. I am fully getting that antelope carpet for our stairs at the new reno…go check out her post to see it! LOVE!