Holy Crap, I cannot believe it's already One Room Challenge time again, nor that I'm renovating a completely different house than last Spring! This fall, I'm taking you on a little renovation adventure that I'm calling Downtown Downton Abbey Kitchen Reno! But first, if you missed last spring's ORC challenge, here's a look at the reveal from my family room, and now let's start talking about everything new and now and kitchen!
Just in case you're new to the blog, the One Room Challenge is a huge blogging group challenge where over 200 bloggers do a renovation to their homes over 6 weeks and share the step-by-step process on their blogs. The event is host by Calling it Home.
What's in a Name?
First of all did you guys LOVE Downton Abbey like I did? I watched the entire series right after my daughter was born and I literally leaped out of bed to nurse her, because I set my laptop up with all the episodes and would hit play every time…no wonder I always say the beginning with a baby was easy…lol!!!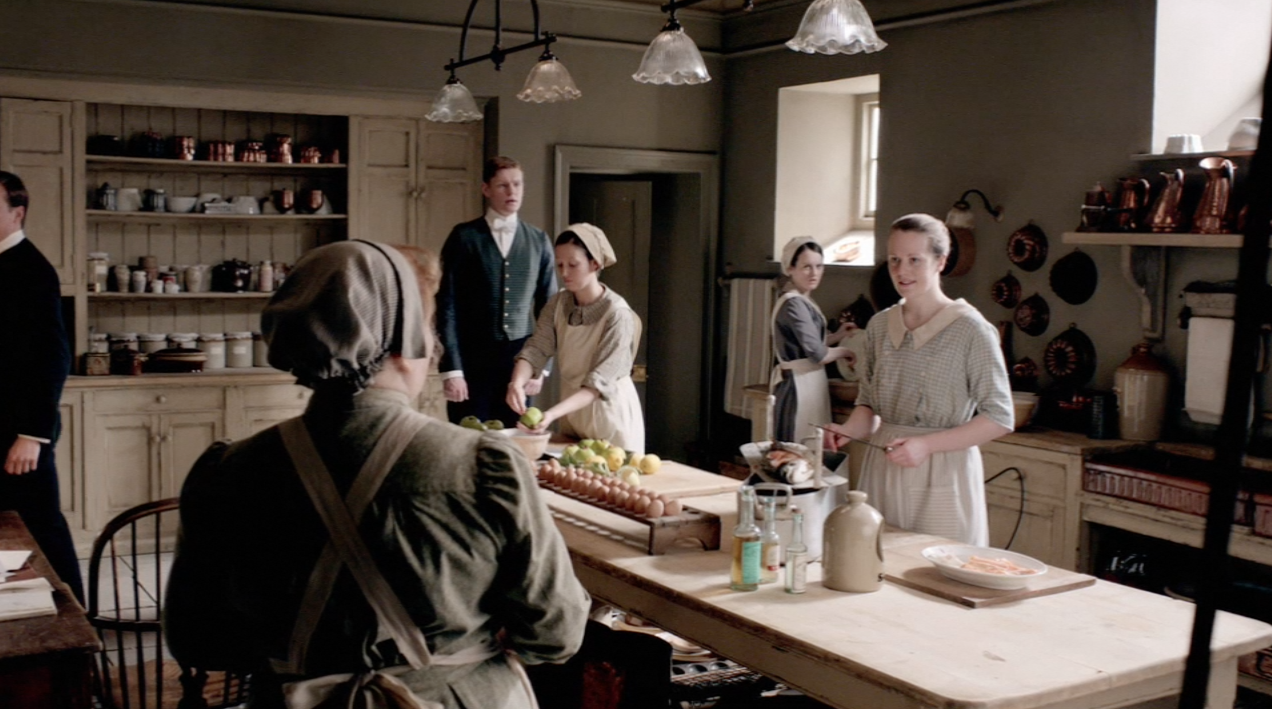 So I'm getting the name "Downtown Downton Abbey" from the fact that our new home is from 1886 and it's right downtown in Kingsville, Ontario BUT also from the fact that I'm in love with both the ornate style of the Downton Abbey home as well as the back of the house servant quarters in the actual kitchen in Downton Abbey and I want to marry those two styles together! YUP the servants and the aristocracy are colliding in my home at every turn to create a cool juxtaposition between fancy and cottage and I love it! Remember the kitchen in the show?
Kitchen Reno Inspiration Images
Here is a photo that I became smitten with as inspiration for our new kitchen, that totally has a Downton Abbey kitchen vibe right?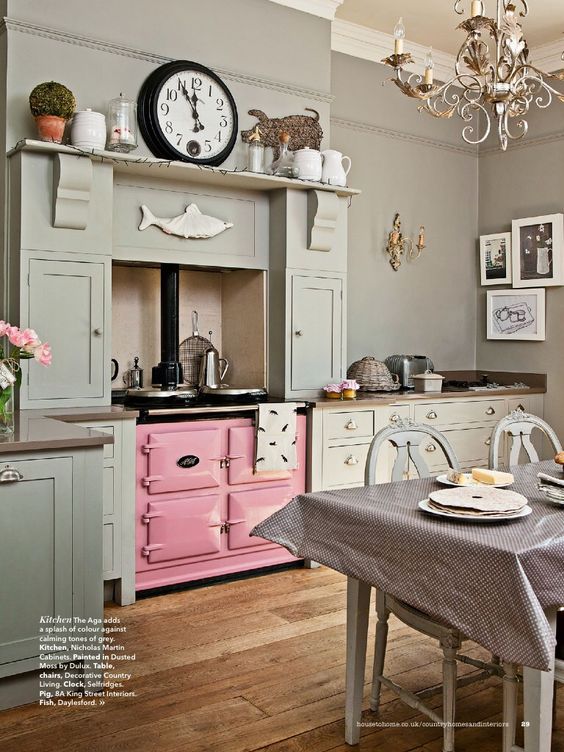 I love the cabinet colour, the shelf over the range, and the fact that the range is PINK. I've been doing a ton of digging into pink appliances.
Here is another inspiration shot that I have been carrying around for like a decade! I'm serious! I found it on hookedonhouses.net that long ago and I actually gave it to both my past kitchen companies when we did our last two kitchens, and it wasn't possible to do. So, this time I'm doing it! I freaking love the bead board, the curved countertop, the colour, and the chunky posts on the ends! Isn't it dreamy???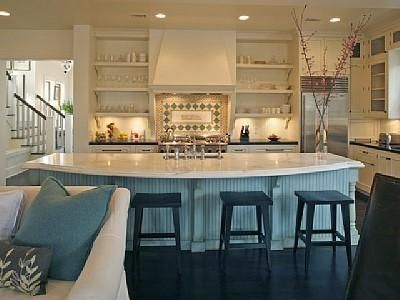 Lastly, here is a photo from possibly my favourite kitchen! I love the island colour, but I also love how fancy it feels, and the raised panel cabinet doors! I've had shaker doors in my last two homes, so I know for sure I'm doing raised panel…give me all the wood and detail!! This kitchen is by Artisan Signature Homes. I love following them on Instagram!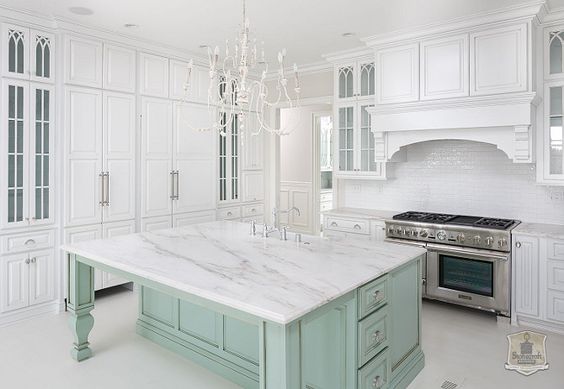 So my challenge is to my combine my favourite details from all 3 of these images into one small space. We're going to be using the existing super tiny kitchen in the home as a combo powder room and laundry room. We're moving the kitchen into the current dinning room. Here is a shot of the original kitchen.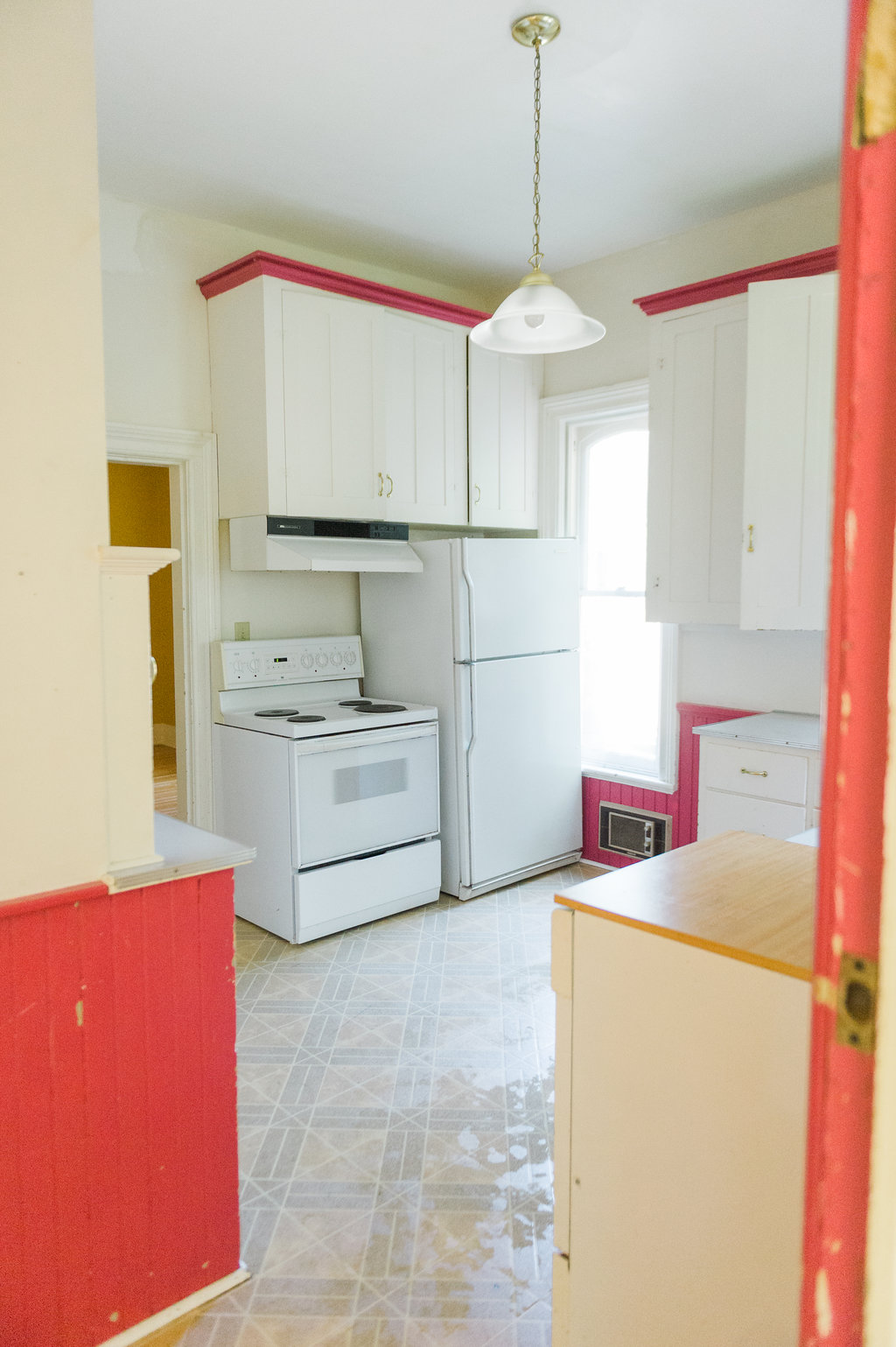 Now here is a shot of the dining room.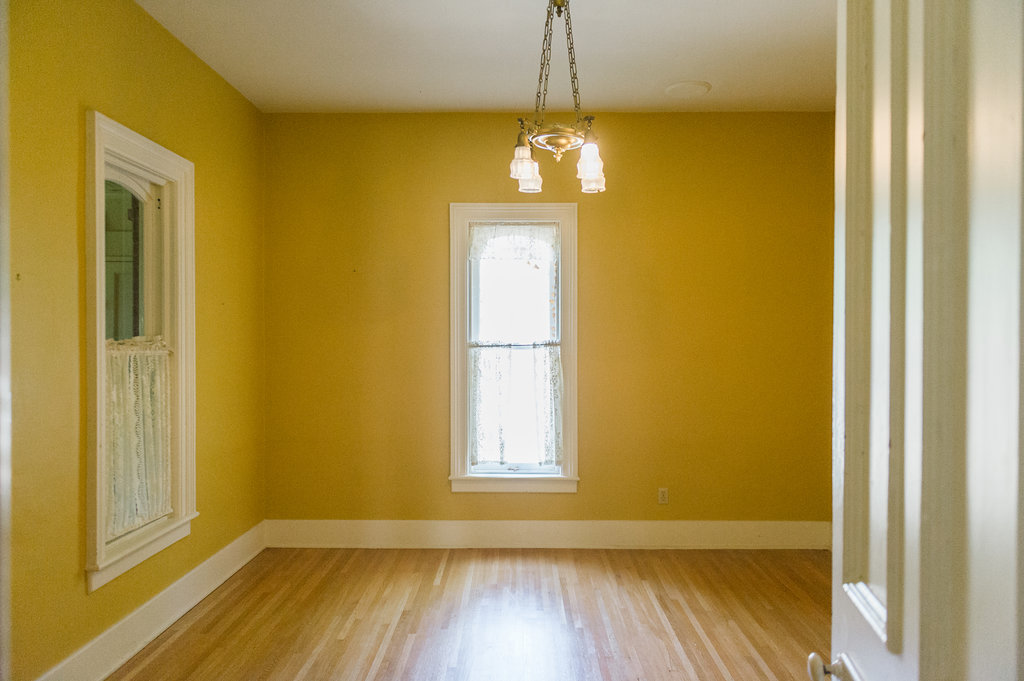 Kind of small right? lol…don't worry it's going to be amazing! My plan is to put the range to the left of the window with an awesome hood vent above, then sink under/ in front of the window, dishwasher to the right of the sink and then a small bank of cabinets. The fridge is on the opposite wall. I'm going to make it feel big by taking advantage of the 10ft ceilings by having two stacks of uppers above. I love the look of the glass cabinets that run above the normal uppers, like in this photo that I pinned from centsationalgirl.com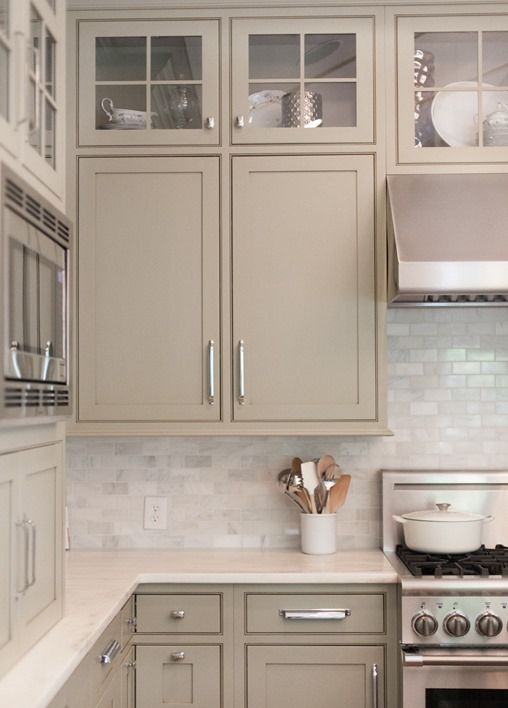 One last piece of inspiration that I've been carrying around forever is for the backsplash tile! I am obsessed with this gorgeous spa coloured tile that I pinned from Better Homes and Gardens.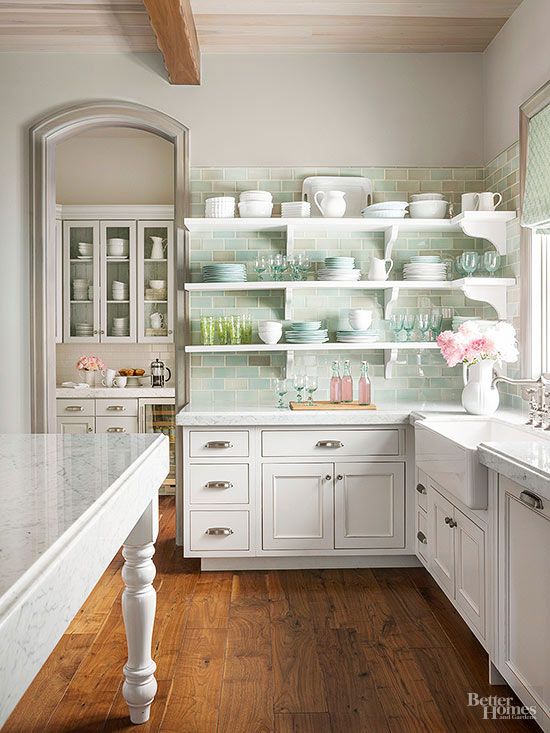 Ok so you've seen all of my inspo, now it's time for me to pull my favourite parts of each photo into one and create my own kitchen statement while having it feel a little cottage (Downton Abbey Kitchen) and a little fancy (Downton Abbey Upstairs!)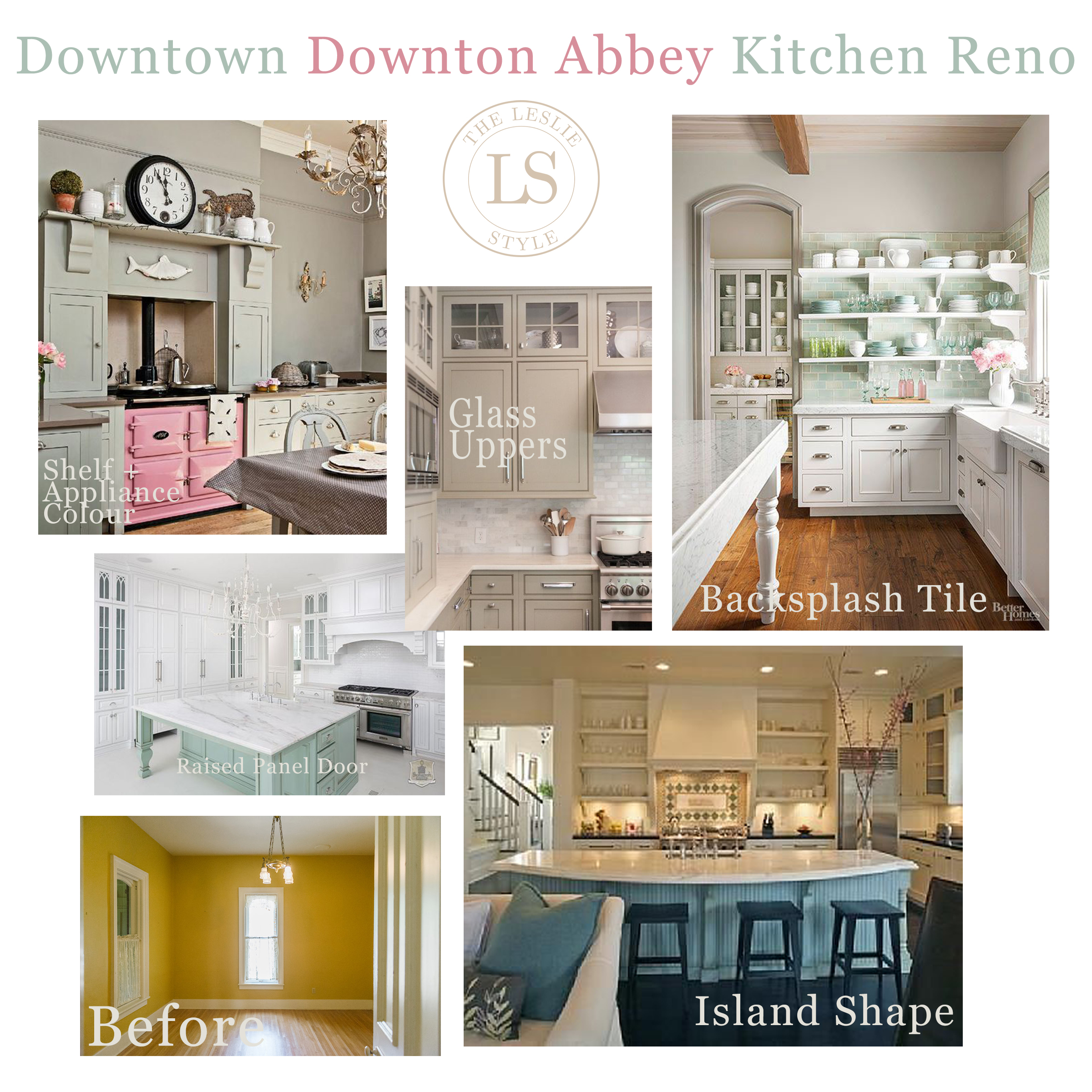 What do you think of the concept? The before space? Can I do it??!
Make sure you have a look at what the other ORC participants are overhauling over the next six weeks and subscribe so you can see this kitchen come to life! I can't wait!