Woot Woot Week 3 of the One Room Challenge is here! We're halfway done! This week I'm showing you the cabinets installed and a few key choices for our Colourful Kitchen.
If you're new to the project, catch up on my Colourful Kitchen Renovation including the before pics, because the space was the dining room, originally!
Last week, I shared the beginning of our cabinet installation. Let's take a look at more photos of the cabinets going in!!!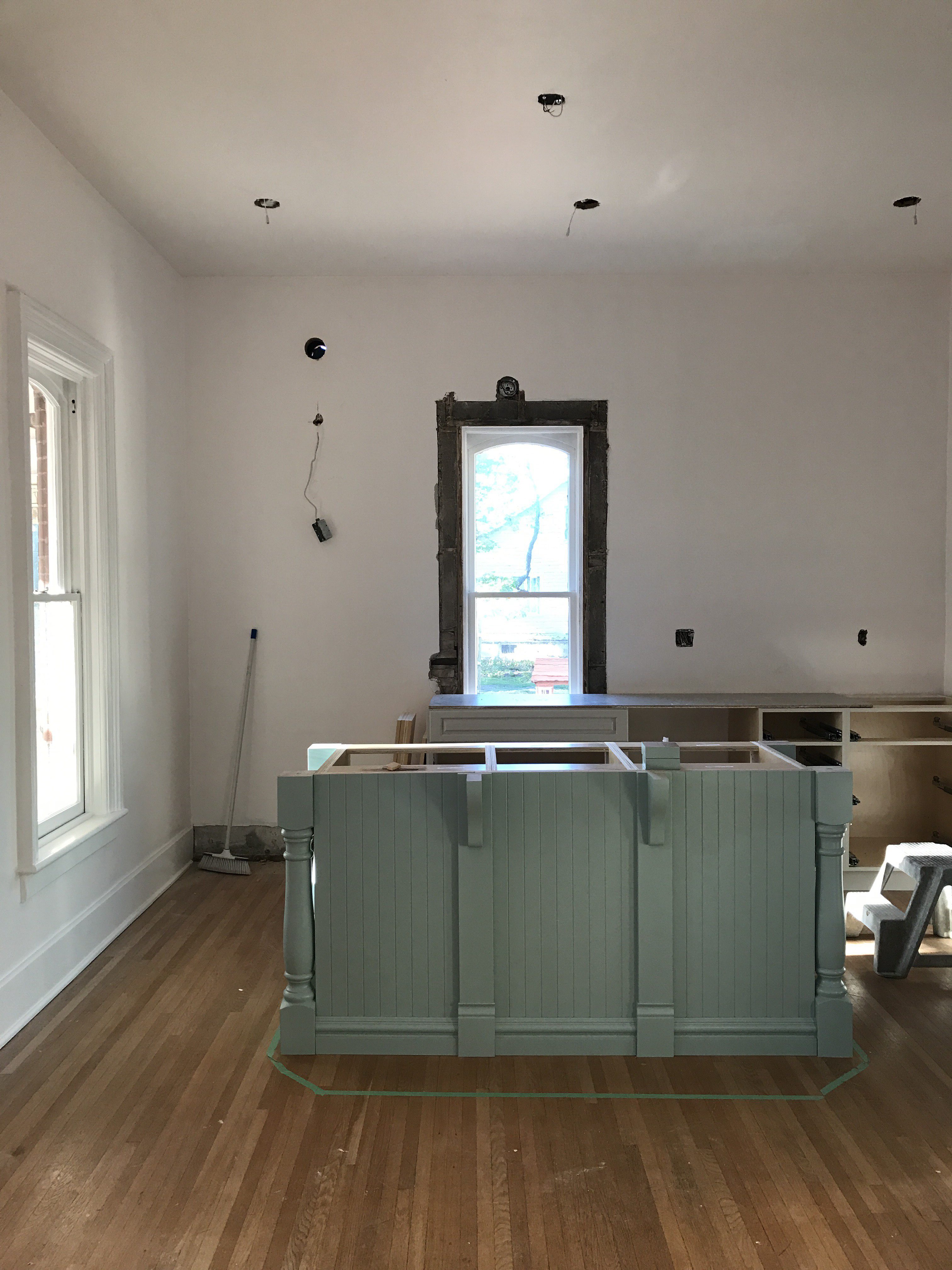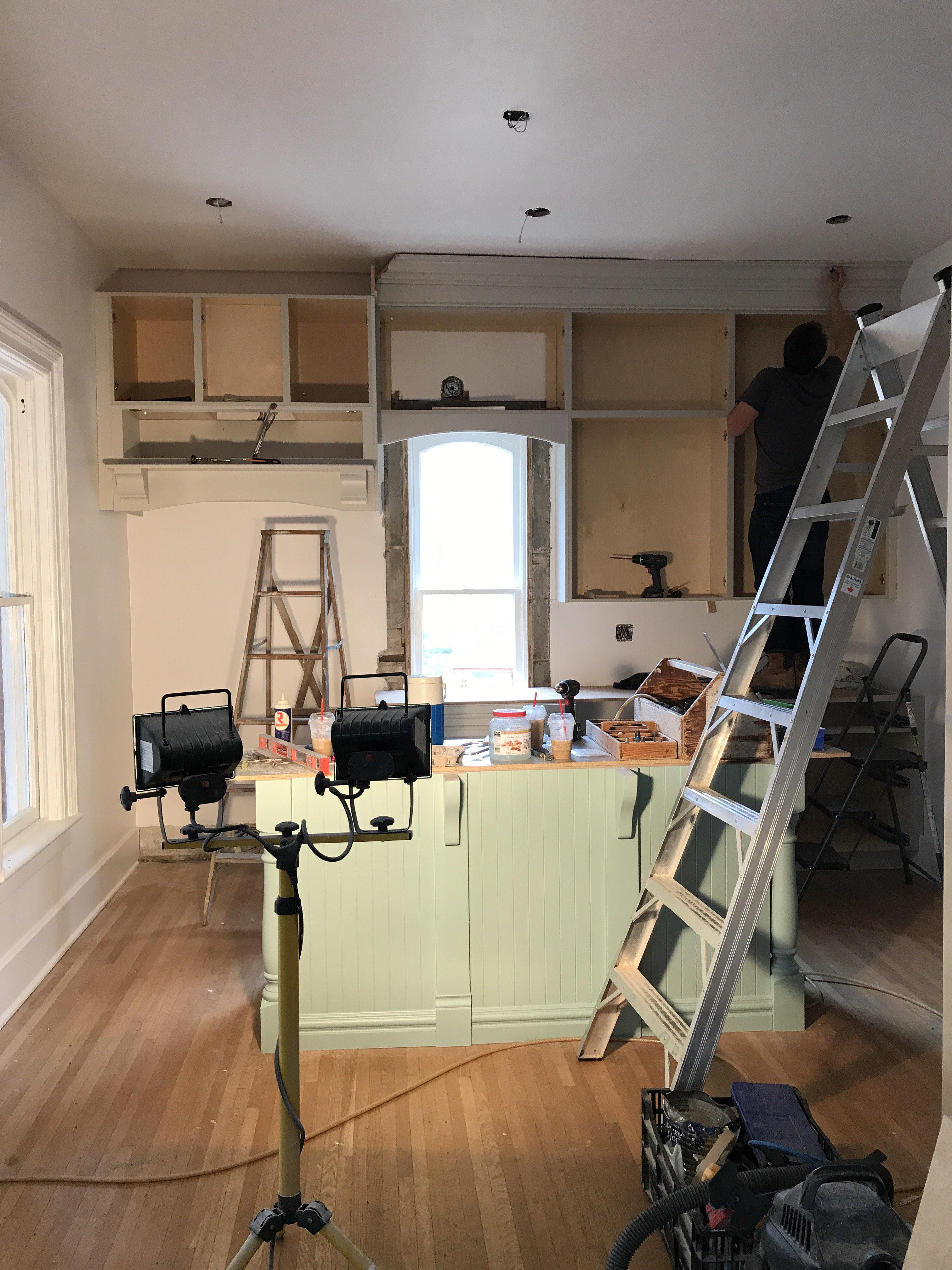 Here's a look at the stools that I picked out! They are from Serena and Lily…such a gorgeous store! My stools are no longer available because they are from the summer collection, but I'll link two others that I wanted for the kitchen but couldn't afford. The one's that I got were on super clearance…thank god I scooped them up…love these stools so much!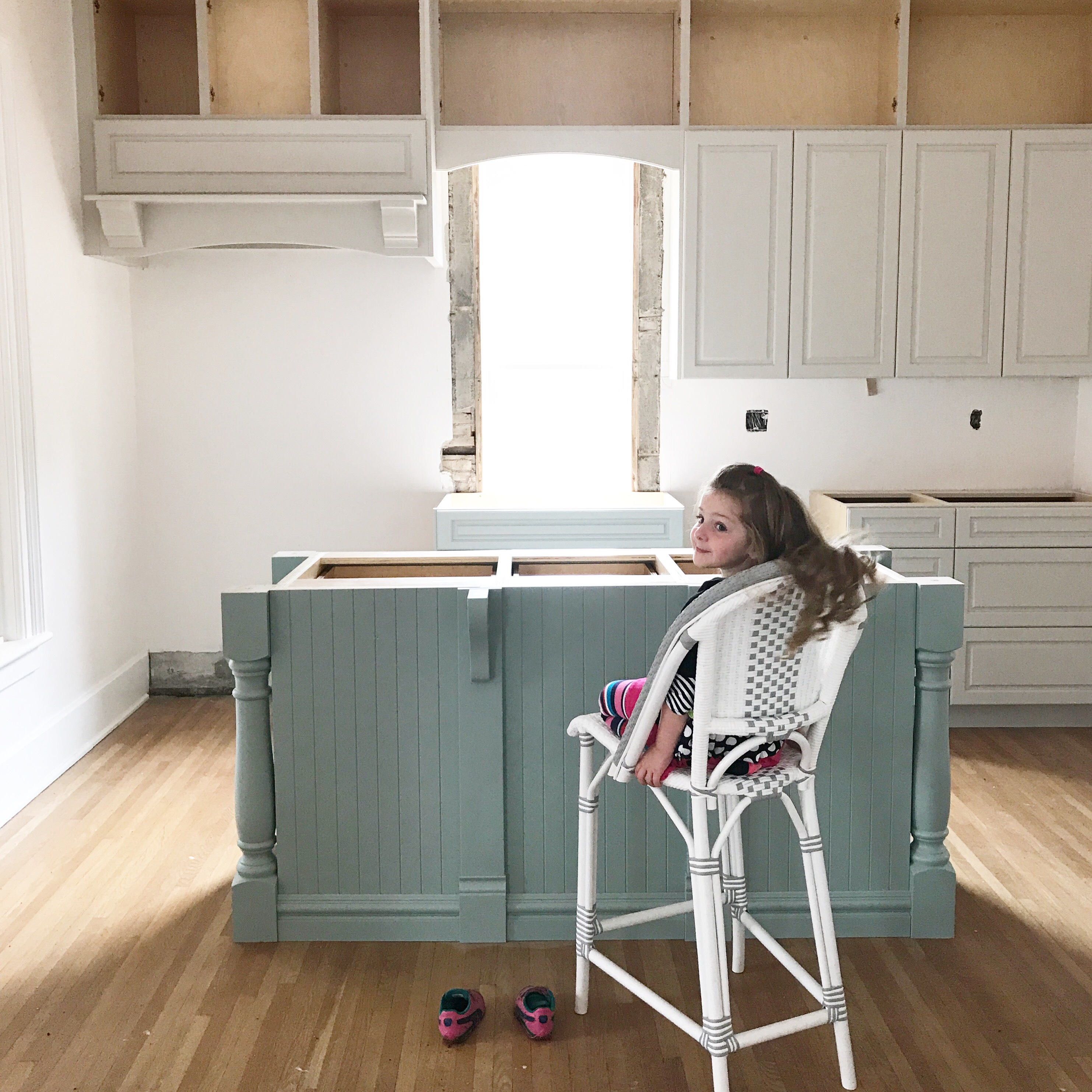 [show_lookbook_widget id="373928″]
Here's a look at our island and the cabinet hardware that I chose! And love btw!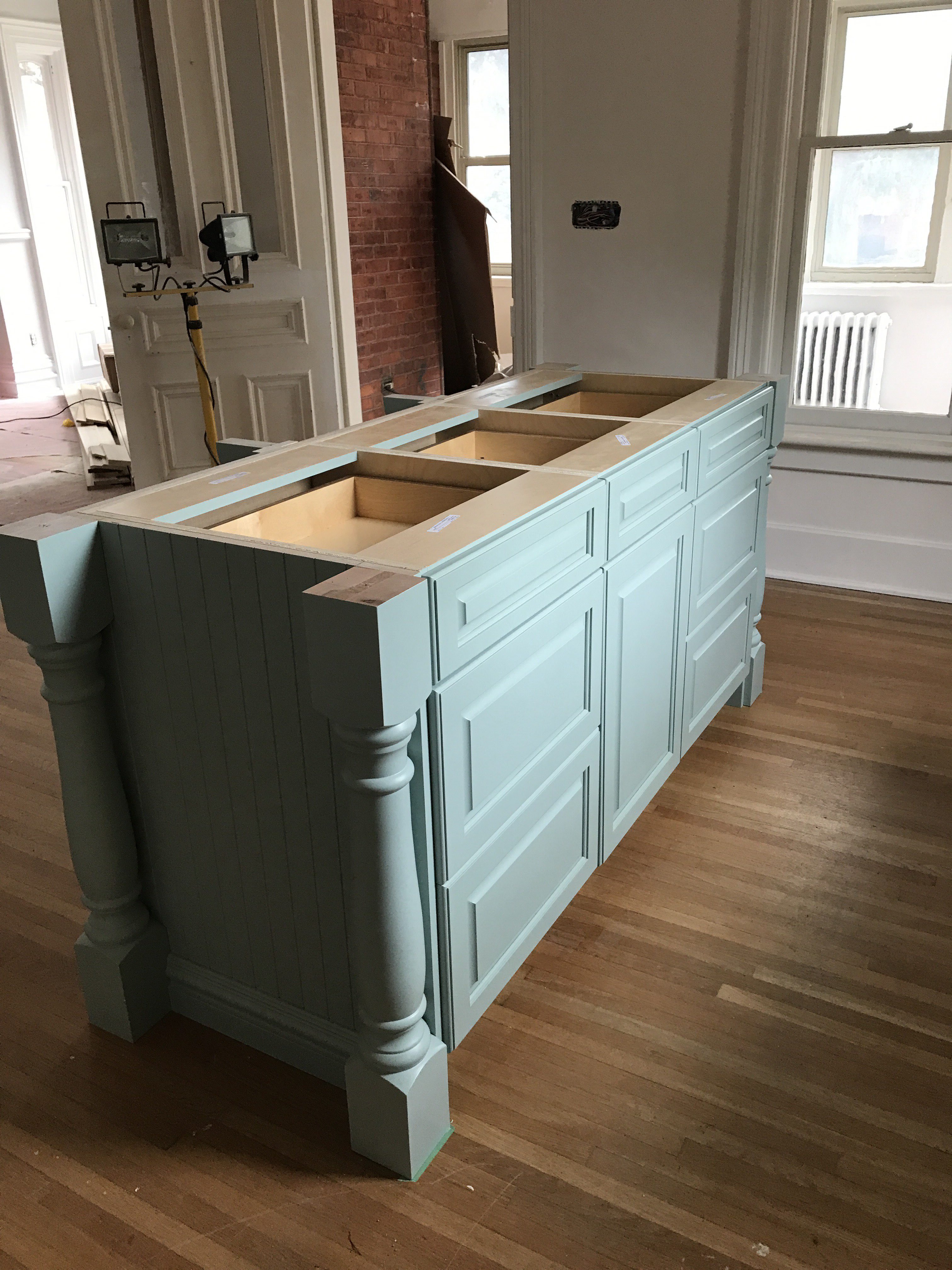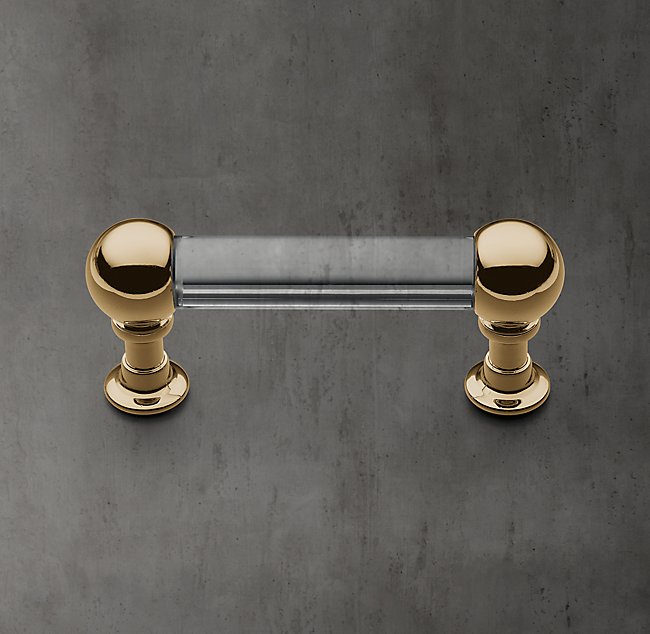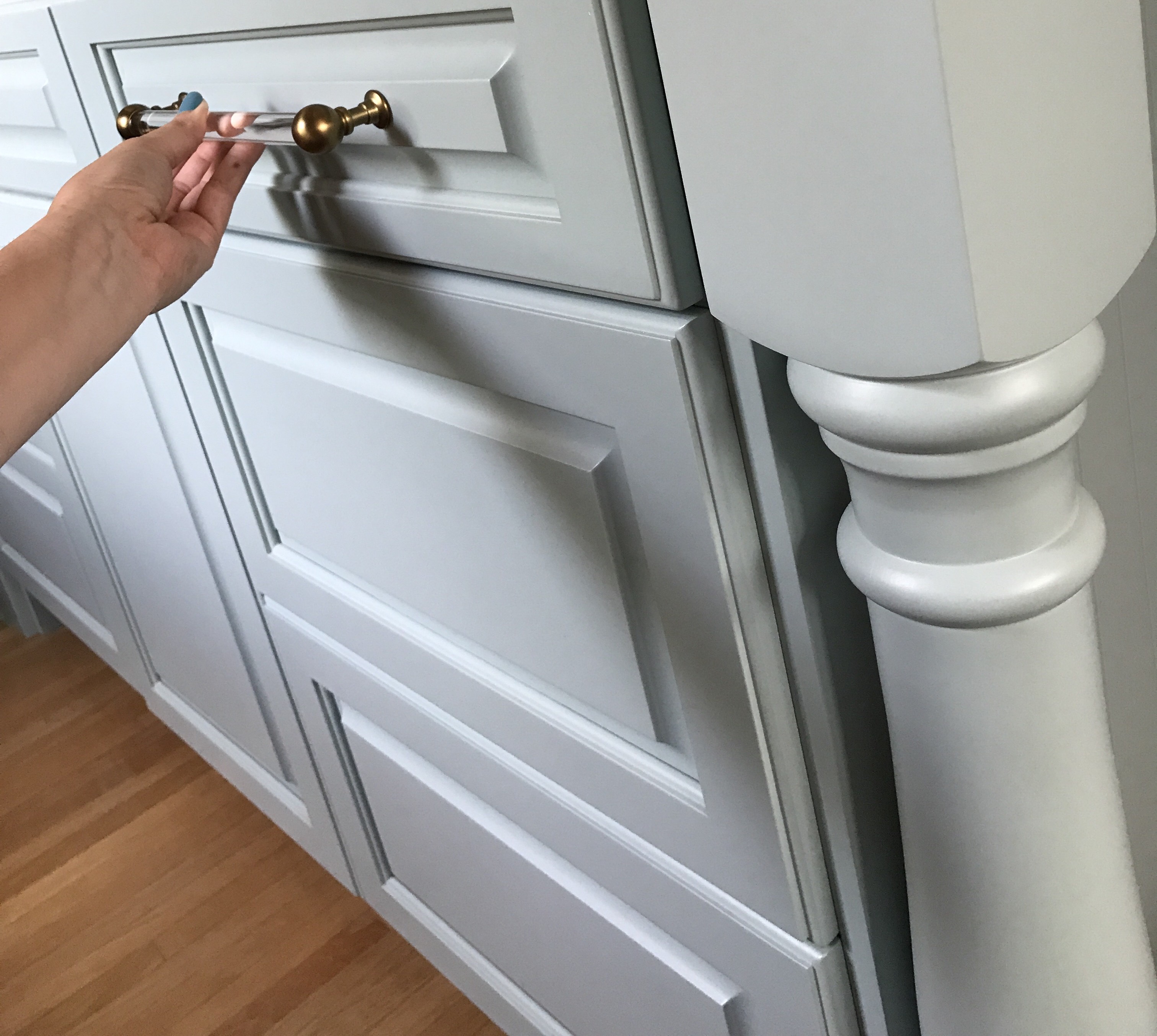 Lastly, I wanted to share a shot of our Flamingo wallpaper going up in the family room because it will frame the kitchen once it's done. I love the mix of pink with the cabinet colours! Side Bar…I have wanted to put this wallpaper up forever and I'm so happy that I'm in the process. It's taking forever!! But it's so gorgeous…the perfect amount of colour, fun, and personality for our home.
Spoiler Alert! In this shot you can see our chandelier installed! Remember I told you about it last week and the crazy sale I got from The Cross Decor and Design! My light is no longer available at The Cross, but I'll link similar styles, in the same brand, below!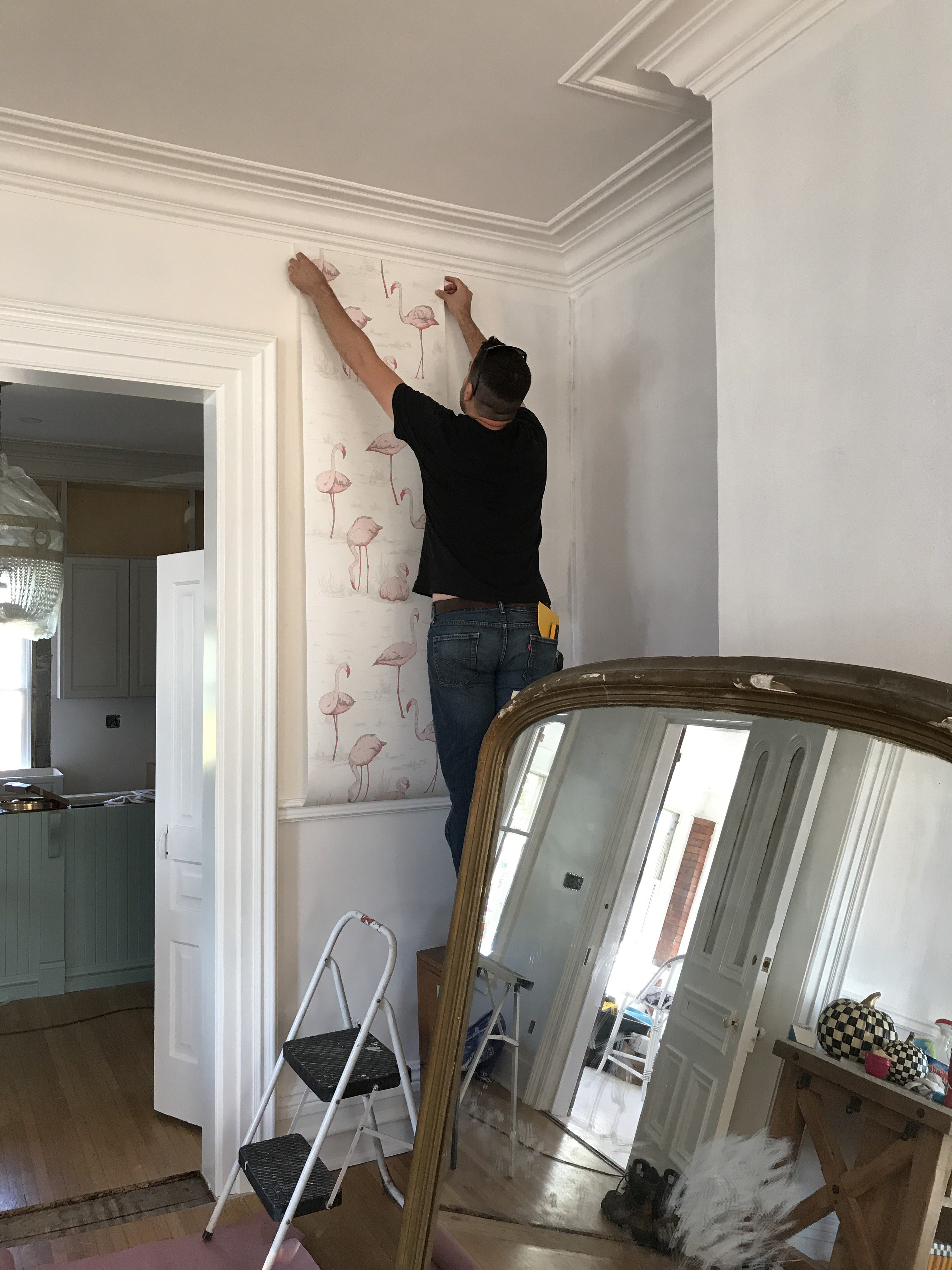 [show_lookbook_widget id="373939″]
Next week I'll share my countertops, my super special pink fixture, our appliances, faucet, and my decision on the backsplash…which I have to make by today at the latest…it's the one big decision that is still up in the air!
Thank you so much for following along…we're half way there!!
Don't forget to check out the other One Room Challenge participants! Which bloggers/projects are you guys following?