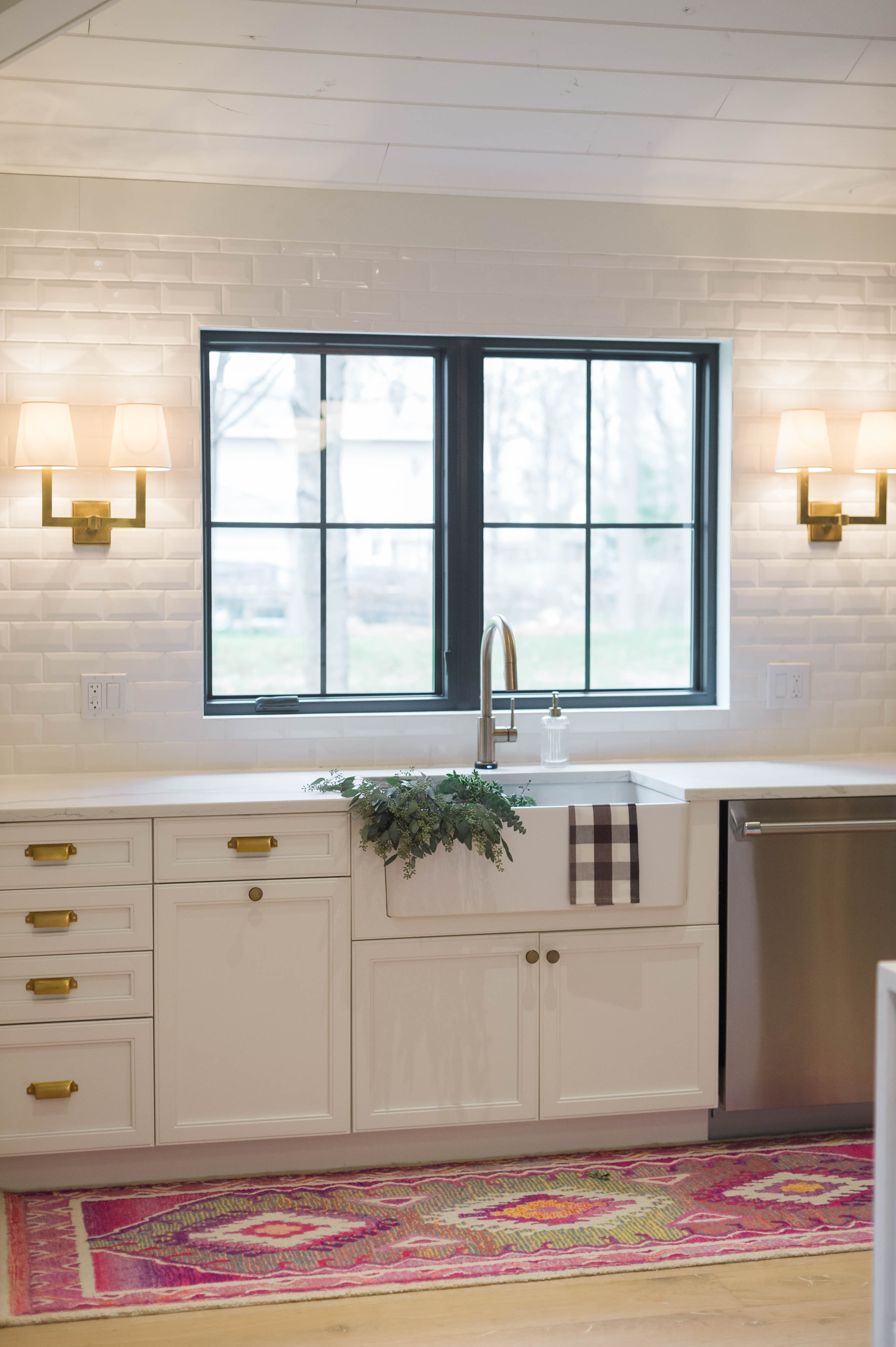 I'm writing this post in response to the overwhelming flood of questions about the faux Kilim rug in my kitchen, that was JUST featured on both Becki Owens' blog and on her Instagram feed! Are you kidding me?! I think this feature is going to be one of my most exciting design moments, off all time! This rug is the perfect way to outfit your home for what I'm calling the "Pop of Colour" trend of the season and it was a steal!!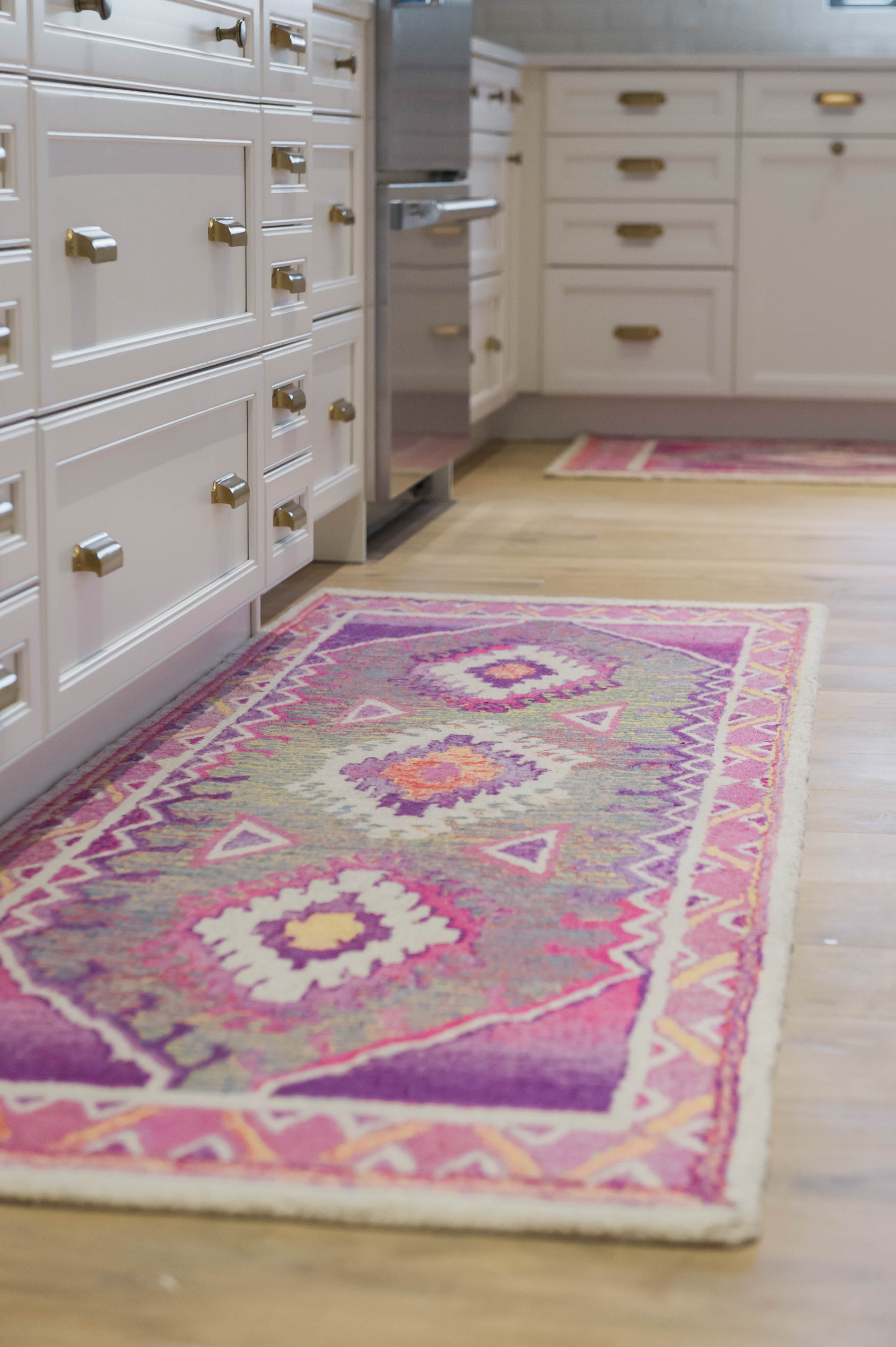 I spent exactly 1000 hours searching for the perfect rug. Let's be honest there are 10 bajillion rugs between every decor site that sell this type of discount rug. I think I actually went a little crazy in my search and then I found her….and she's perfect. Now you don't have to spend any time looking at all…Merry Christmas 😉
This magical rug was the first coloured accent that I added to the entire home and it started a colour revolution! I have to thank my husband for that one because I showed him the rug and said, should we get this one, or this one?" The other rug was a "safer" jute choice and he said, "The Pop of Colour, for sure!", and then two seconds later I ordered two. One for in front of the sink and the other for in between the induction cooktop and the island.
Back Story
We just finished a massive renovation, if you've just started following along. How massive…um…have a look here! I designed the entire home to have all the fixed elements really neutral, e.g. white walls, white kitchen, marble looking quartz counters…etc. you get the picture! So, now that I've become obsessed with colour all that neutrality is letting me have so much fun with what I'm definitely calling the trend of the season, which is the Pop of Colour! Check out how I've designed the dining room and the living room with pops of colour too!
Real Kilim Rug vs. Faux
I almost splurged and bought a real turkish kilim rug for about 1k US, and then I realized that was totally NOT possible because we didn't need one rug, but like 11, since every room needs softness and rugs add SO much. Not to mention the runners will be right in a high traffic area that will have lots of water spilt from the dishes and maybe even…well who am I kidding, of course food dropped, spilt, and thrown on it by my littles, my husband, and me too. Honestly. Look. Here is a pic of my kitchen before the runner and after the Runner: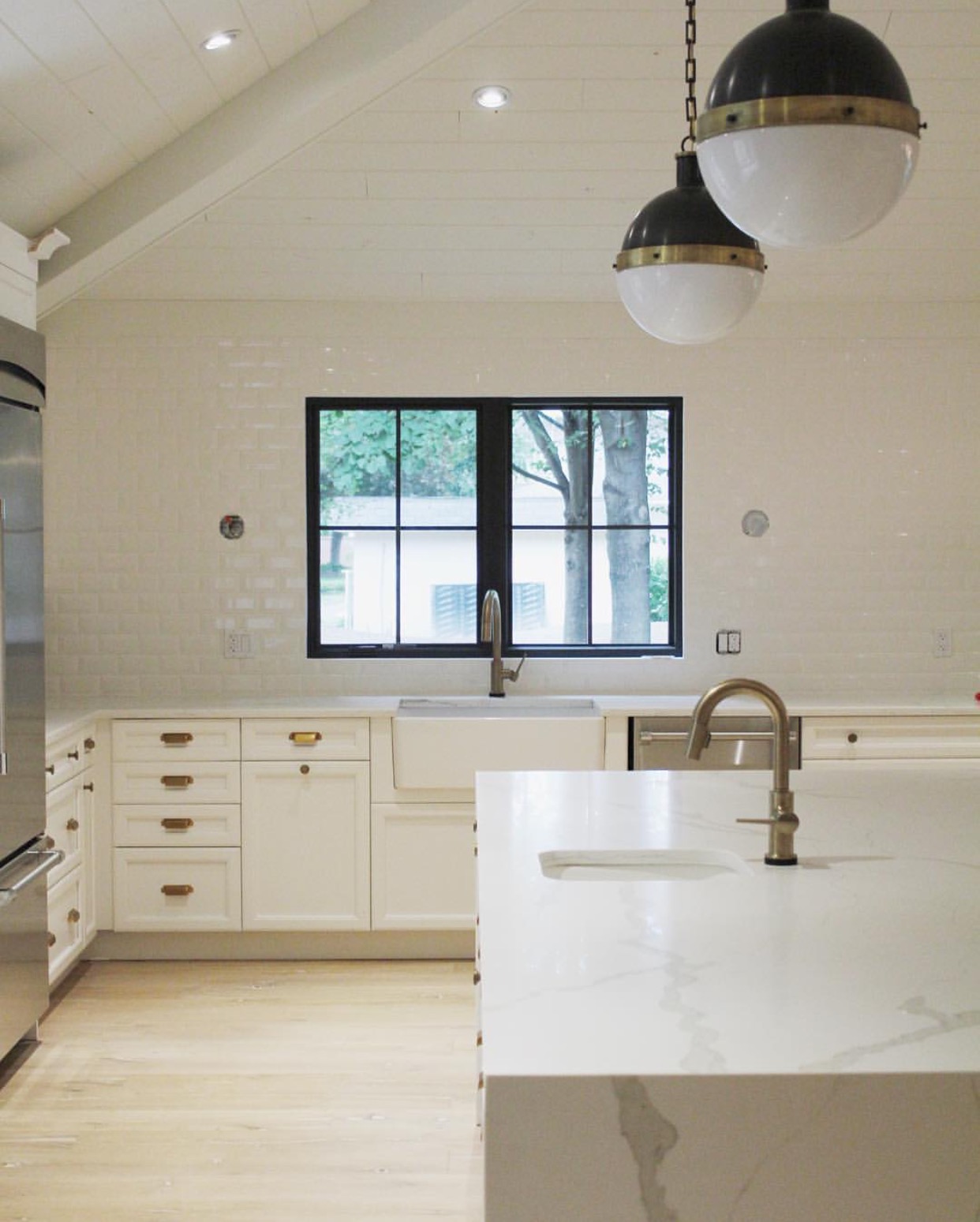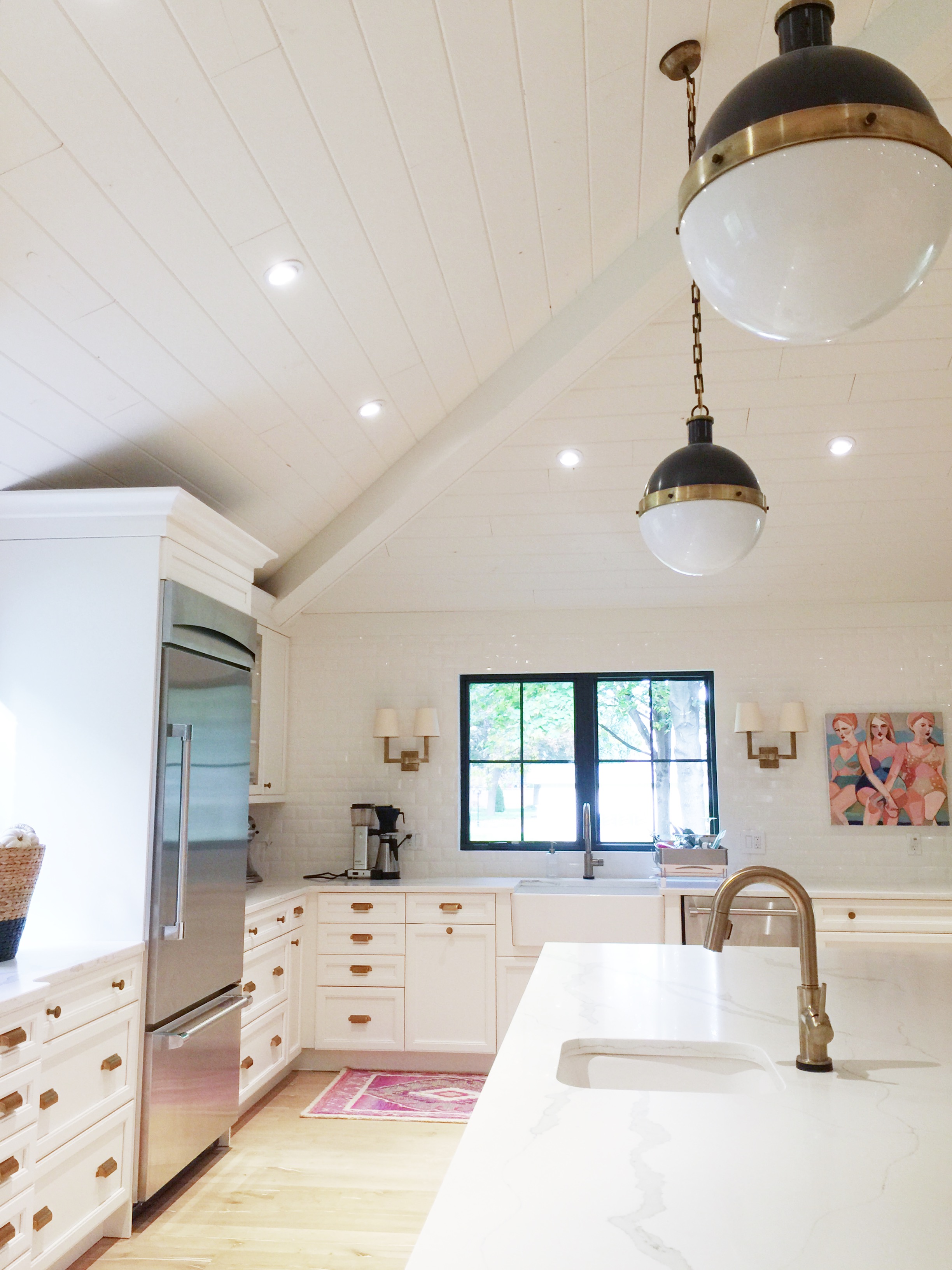 Um YA! the only difference (besides finally getting my sconces installed) are the two pops of colour, in the rug and painting.

This picture, by the way, is my most "liked" picture on Instagram, EVER! Seriously…I can't actually believe it because it's in no way staged or planned or any of that…must be the RUG! lol! And of course Penelope…in case you grow up and read this one day! xoxox This rug will be an Antique and we'll dig it out together and re-create the scene, but until then…
I'm so in love with this rug, you don't even know. Here is a link to the rug of dreams…which you could put anywhere btw…nursery, office, living room, bedroom…comes in a bunch of sizes!
#RealTalk
Instead of spending between $500 and $1000 for a Kilim rug in the kitchen, which is such a HUGE trend right now….I got real with myself and thought about all of the mess that would land on it and decided to spend $70 instead…and you know what? No one knows the difference and people are absolutely crazy about them. So I have two in my kitchen, then I bought 1 for in front of my fireplace, and another for under the console table in my entry, then I just bought two more for my dining table….I can't stop! Won't Stop! Oh and all of those 6 rugs were less than one real Kilim…just sayin'. (The computer auto-corrected the sayin' to savin' both are true…smart computer.)