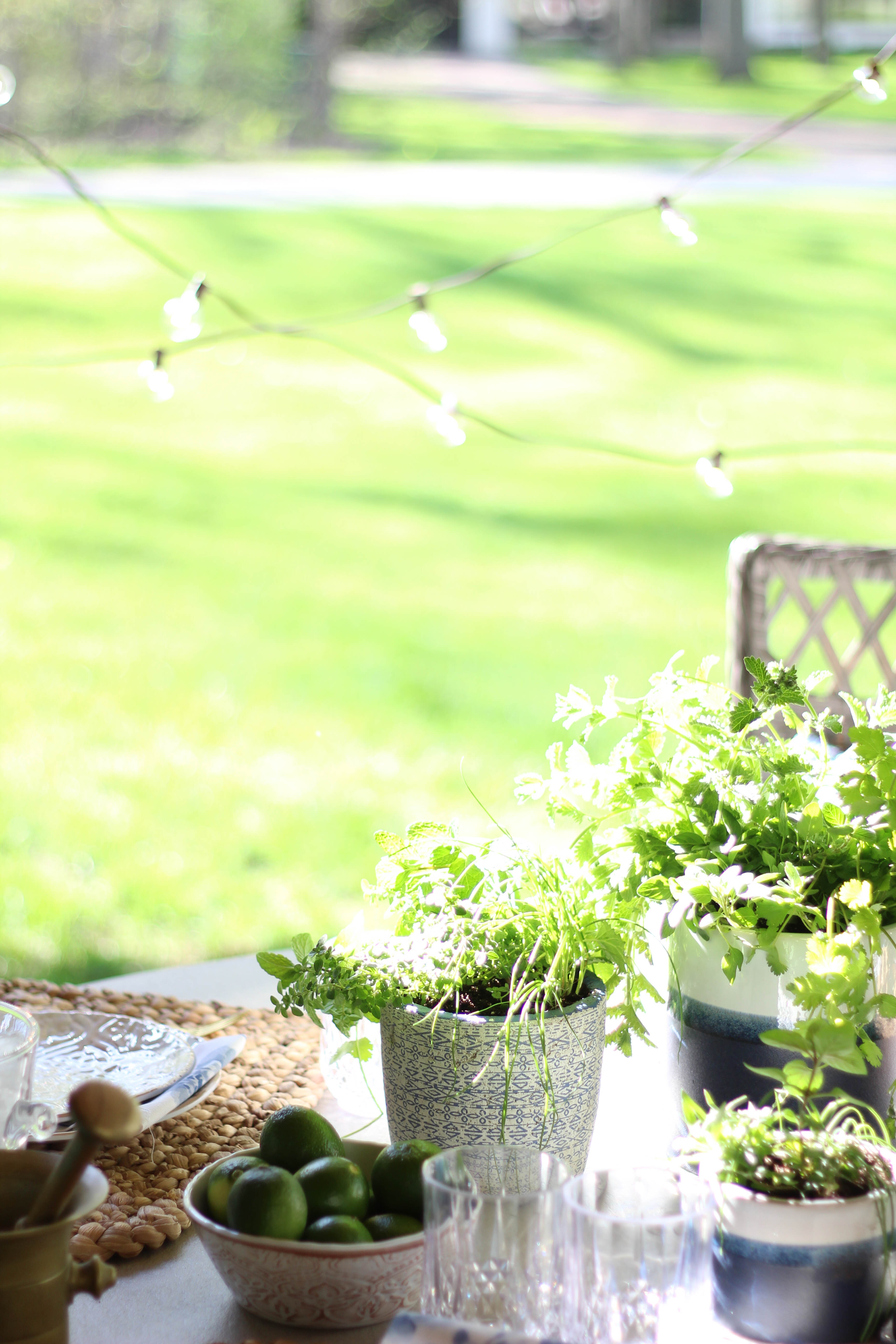 I'm so excited to show you a sneak peek of our outdoor dining space covered in fresh mint and mojitos! I'm also super excited to be a part of this awesome blog hop hosted by my super stylish friend Melaine from My Sweet Savannah!
This tablescape is really fun and fresh. I love this idea because you can actually pick your fresh mint from the pots on the table, grab a lime to slice, then muddle your own Mojito right at the table. My dad actually bought me this brass muddler at a thrift store, so it's really fun that I've put it to good use! (It weighs an absolute ton!) I have to thank my friend Cori, because I told her I needed a theme and she looked at me and said, "Mojitos?" and the rest is history! She even helped me plant these pots…I know…she's a keeper!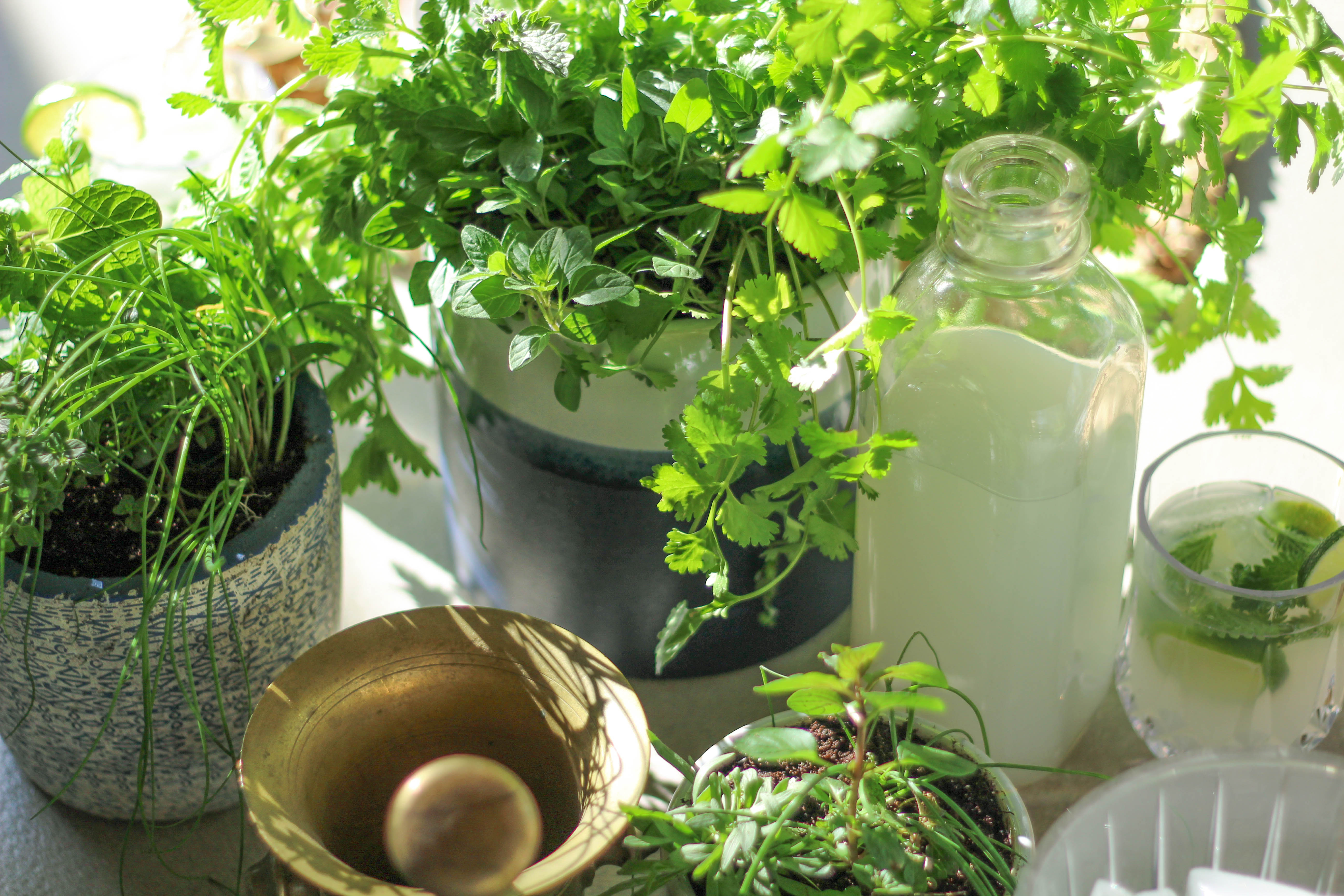 There's actually every herb you can imagine growing in the pots. These little pots make the most perfect outdoor centrepiece that's not only interactive with the meal and guests, but it's such a fun casual way to keep the table dressed and stylish even when you're not entertaining…not to mention it smells so good!
The table is set with the cutest plastic dishware you could ever hope to find…ever! I've paired the dishes with my gold flatware. The mojitos are served in acrylic glasses that look like real crystal and really reflect the light on the table.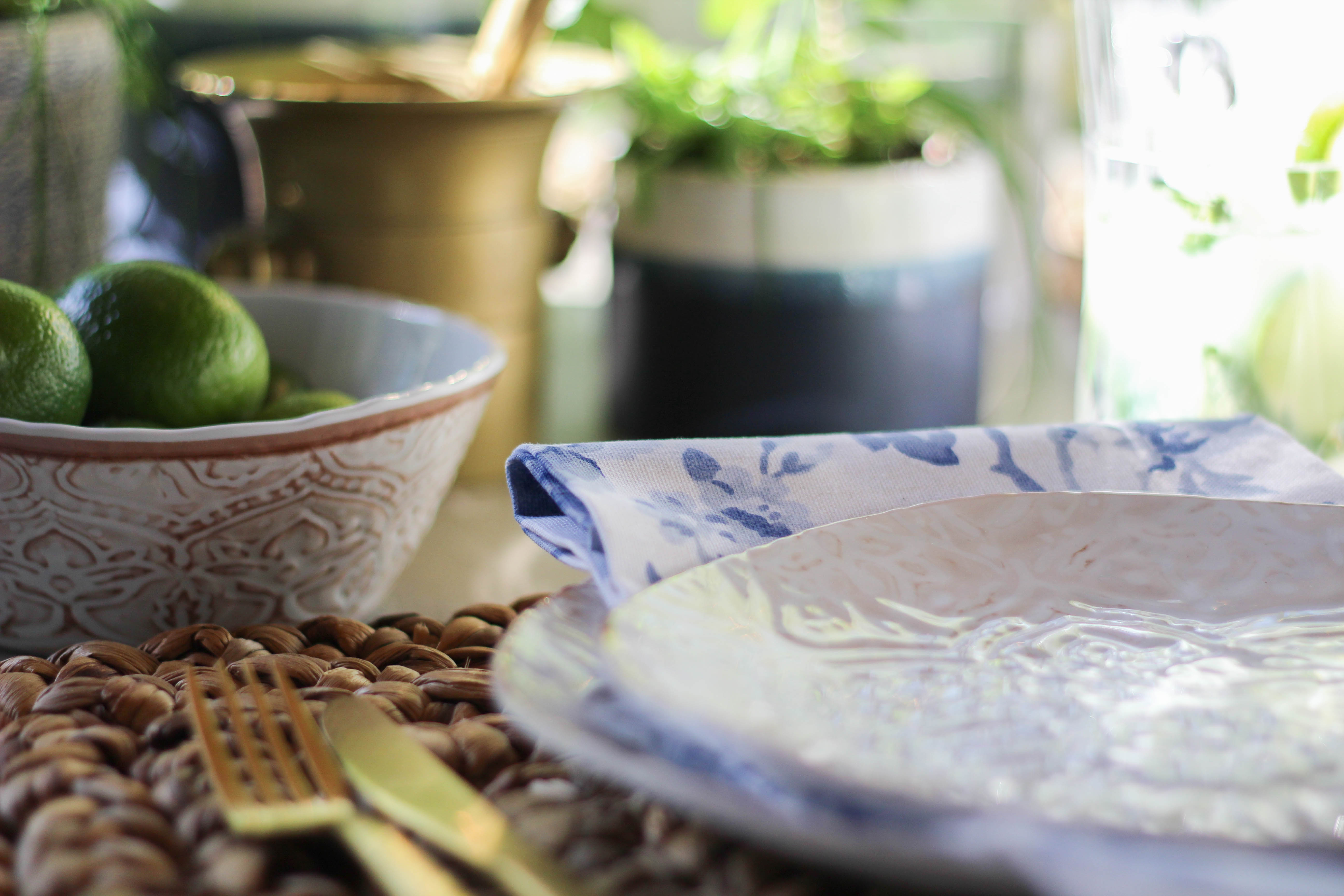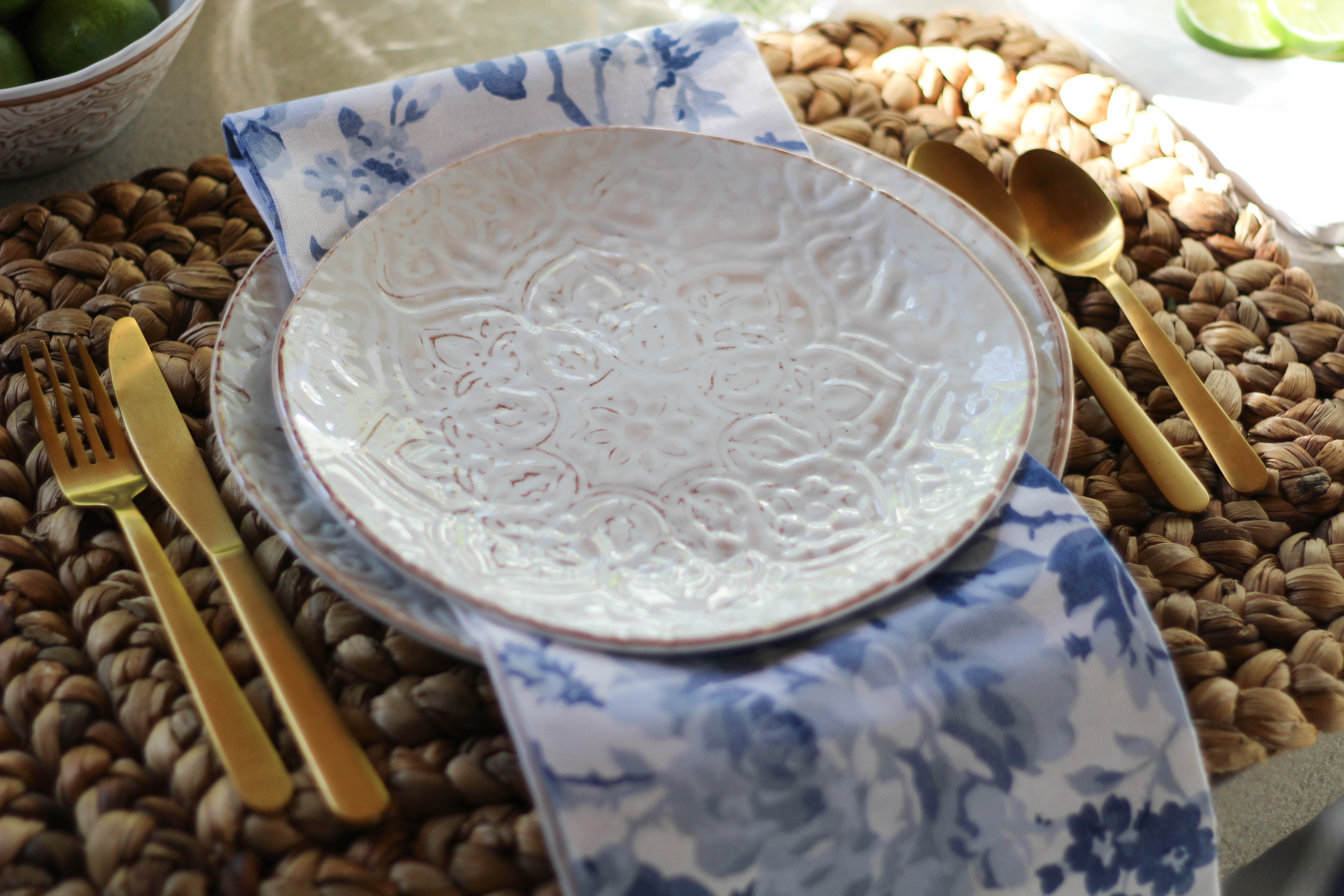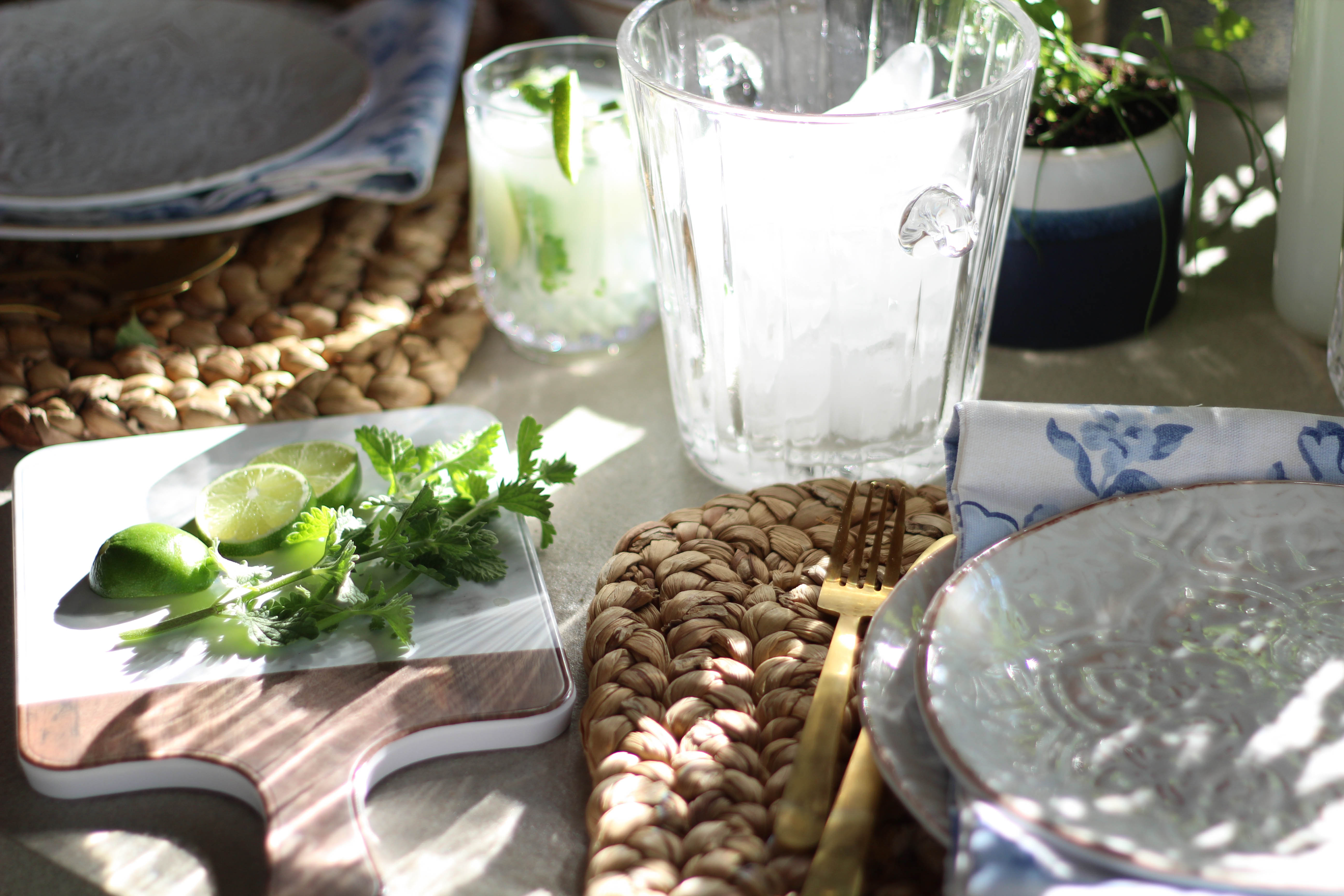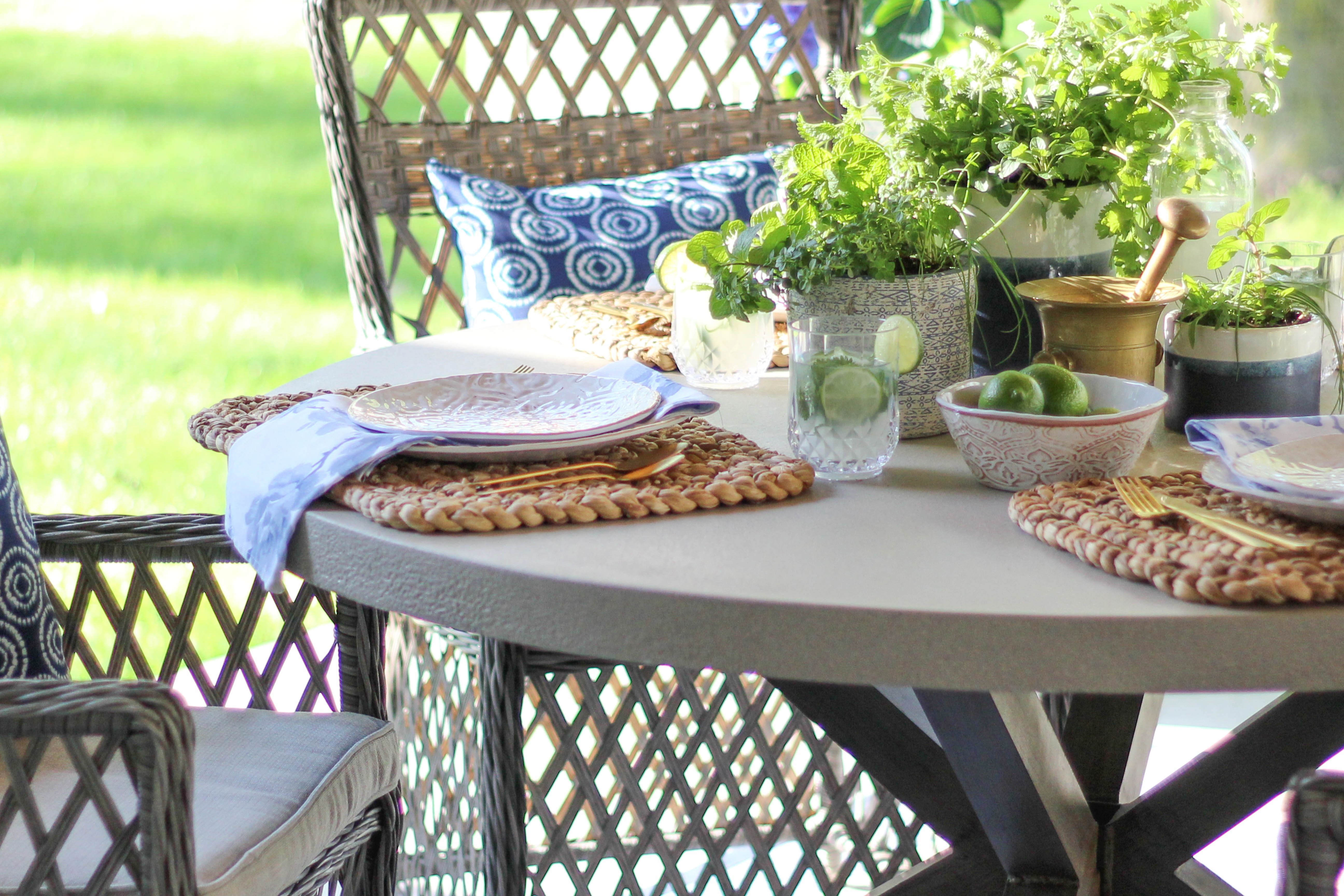 This is actually the first time that I'm showing you guys my patio furniture…and my patio! It's about time that it's warm enough for these posts…keep 'em coming! My concrete patio table and chairs are from Canadian Tire and I could not be happier with this set if I tried. I love the woven pattern in the chairs and the modern shape of the table legs. The pieces have such a gorgeous silhouette. I paired them with blue and white throw pillows that have laid back tie-dye vide and a striped outdoor rug.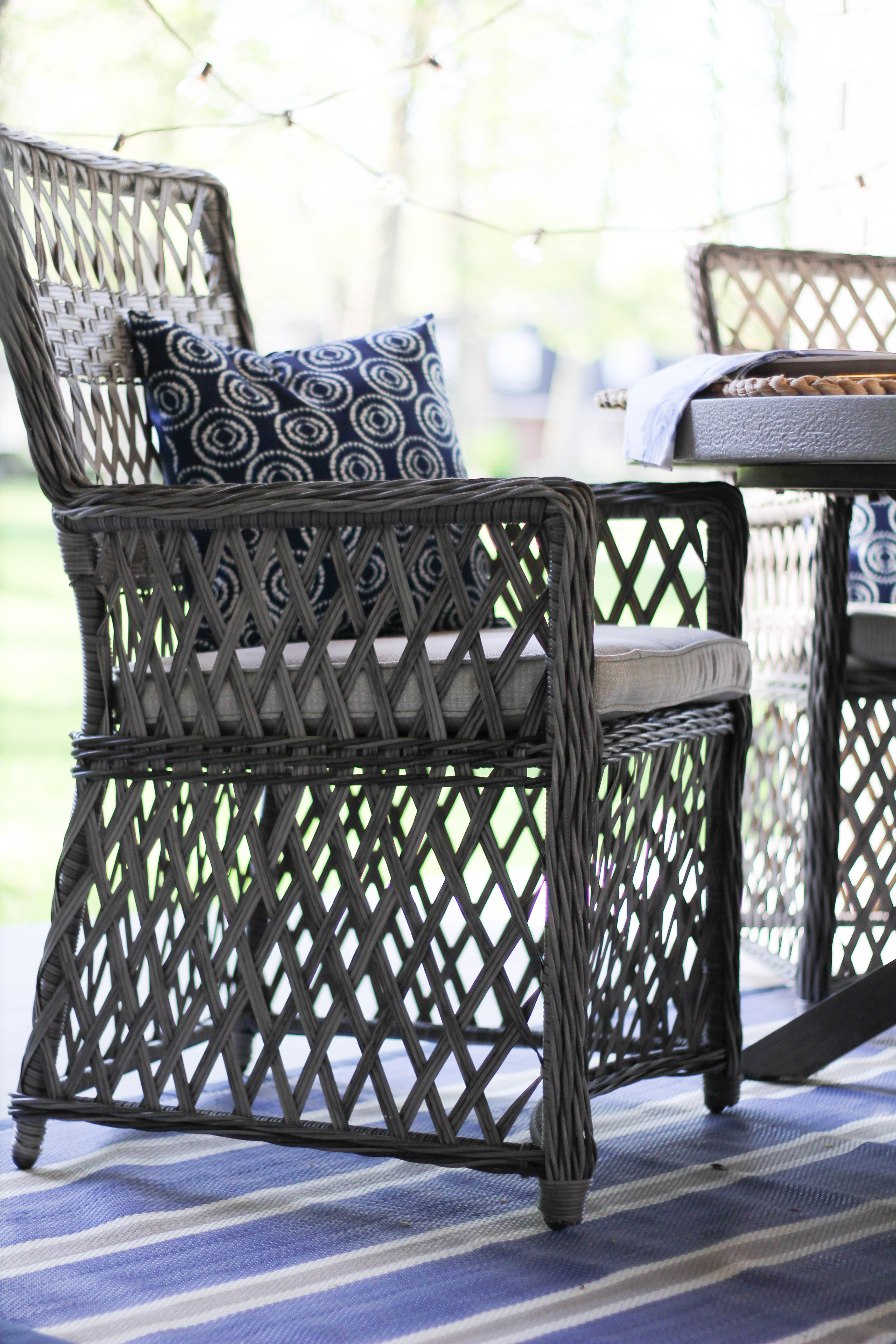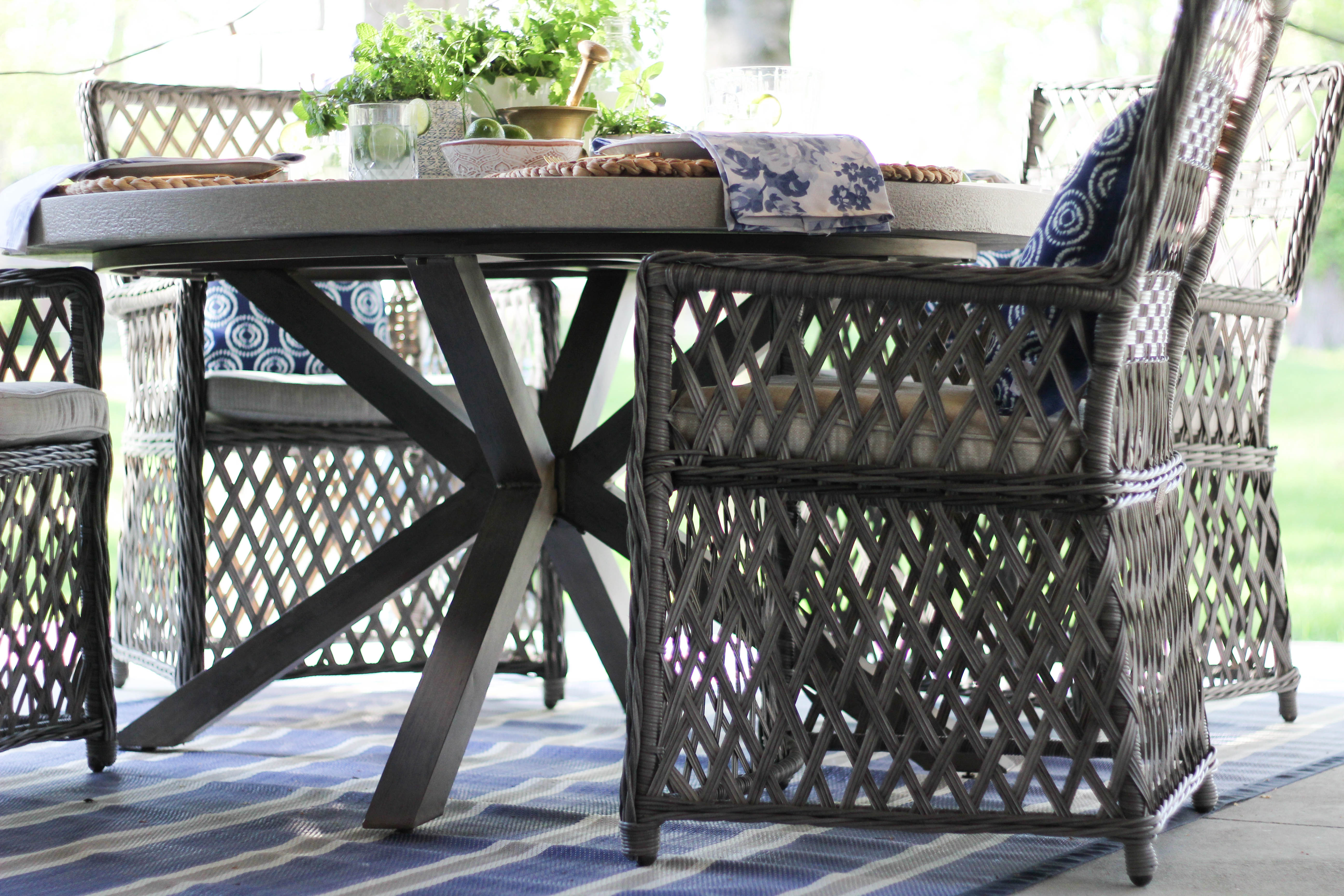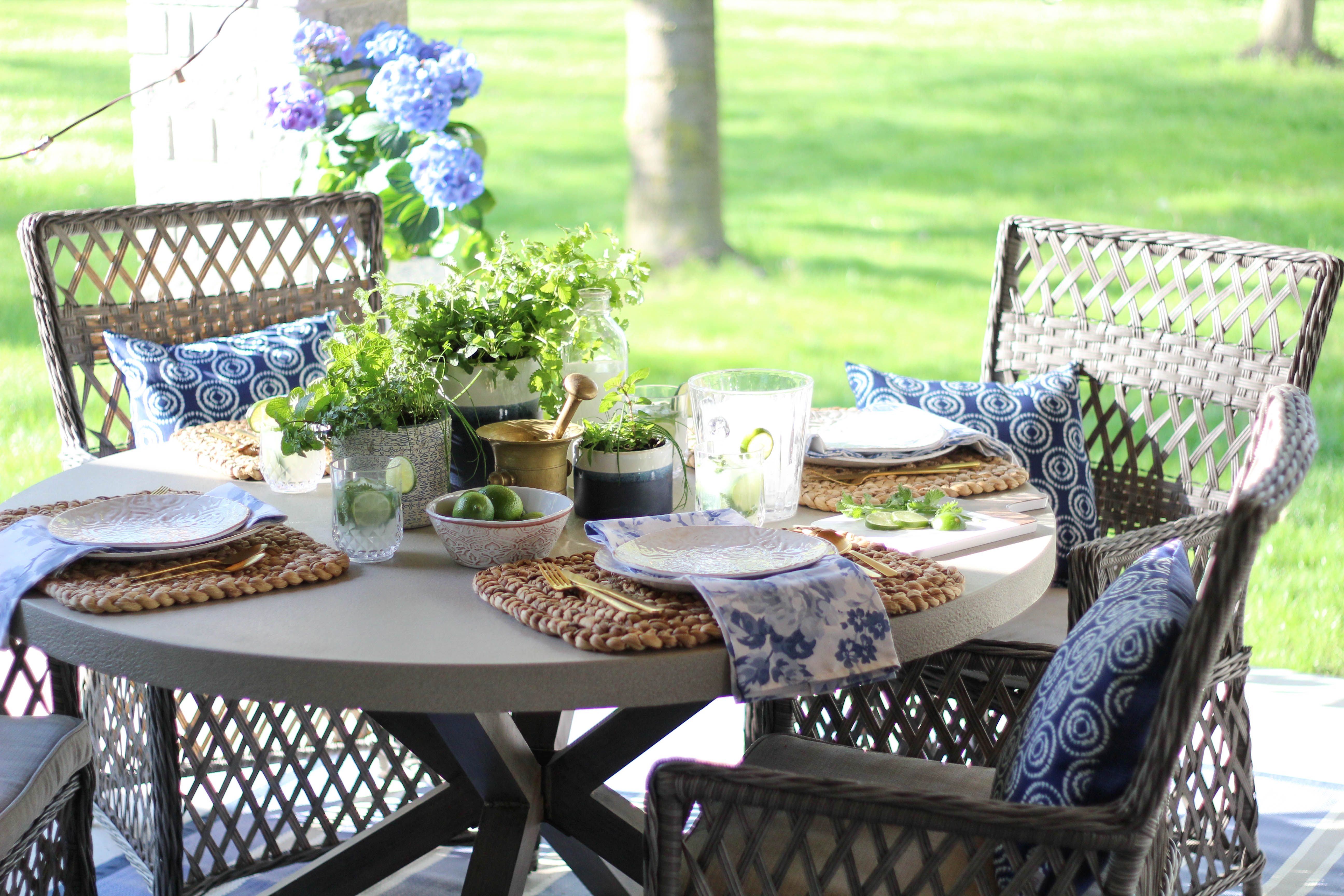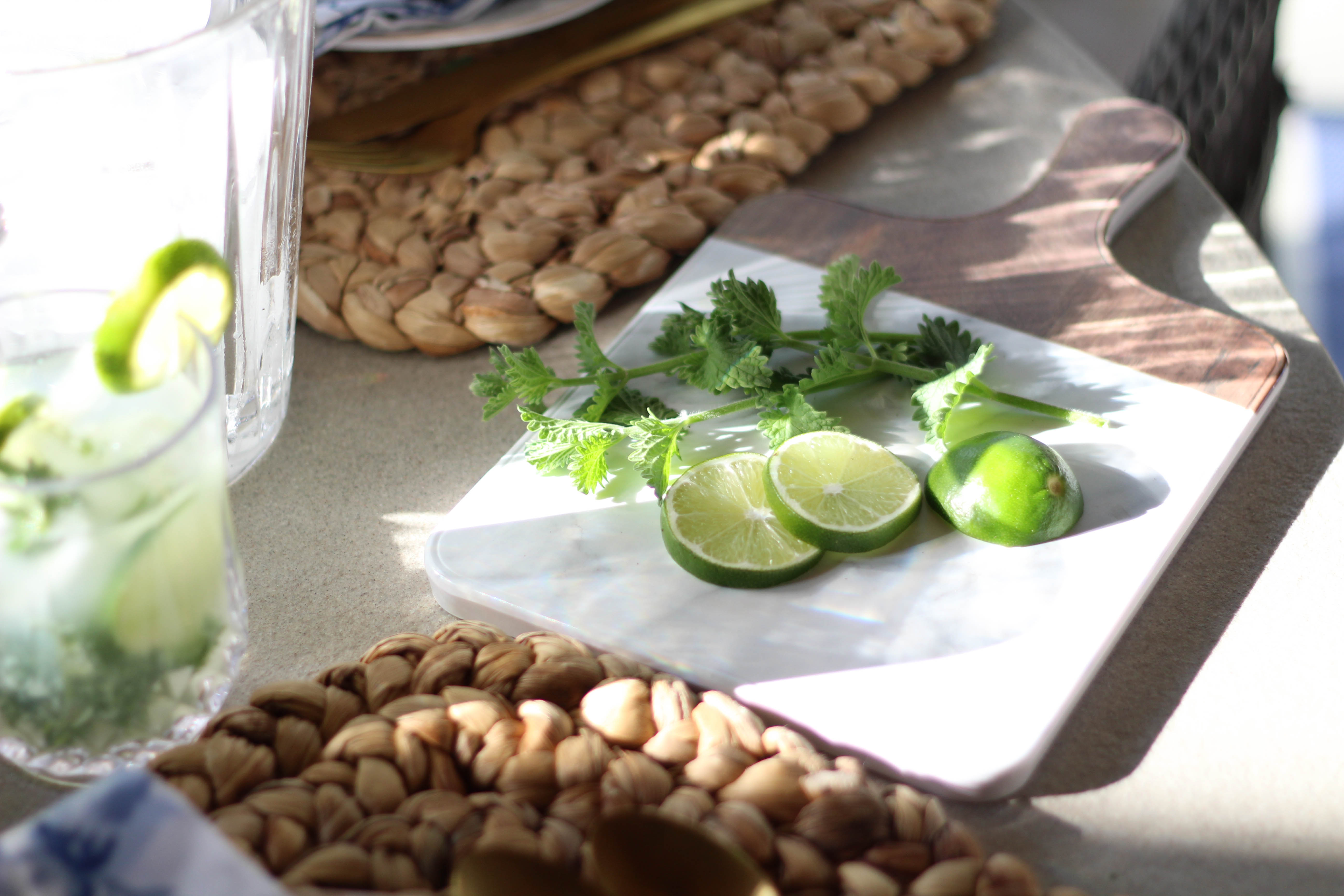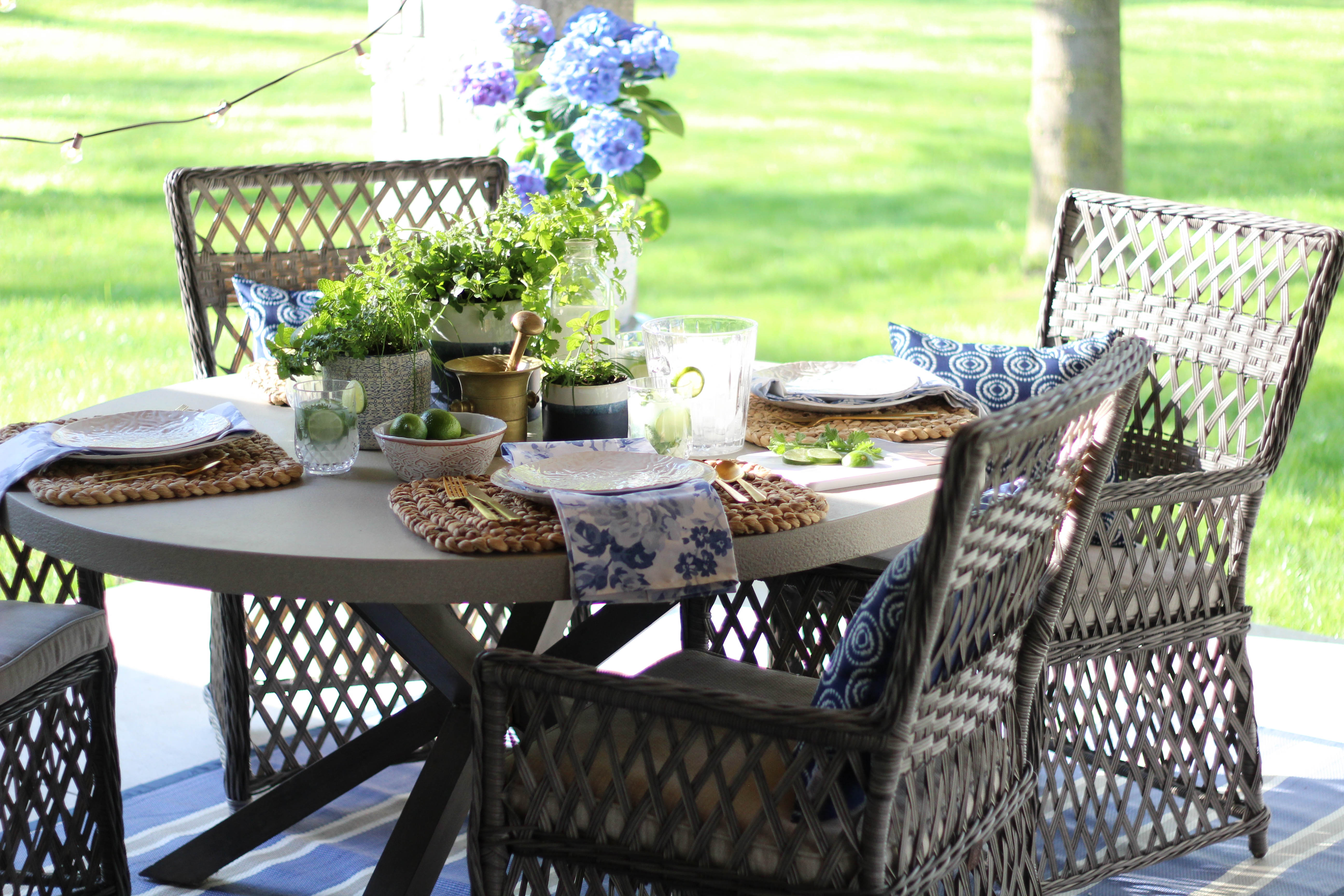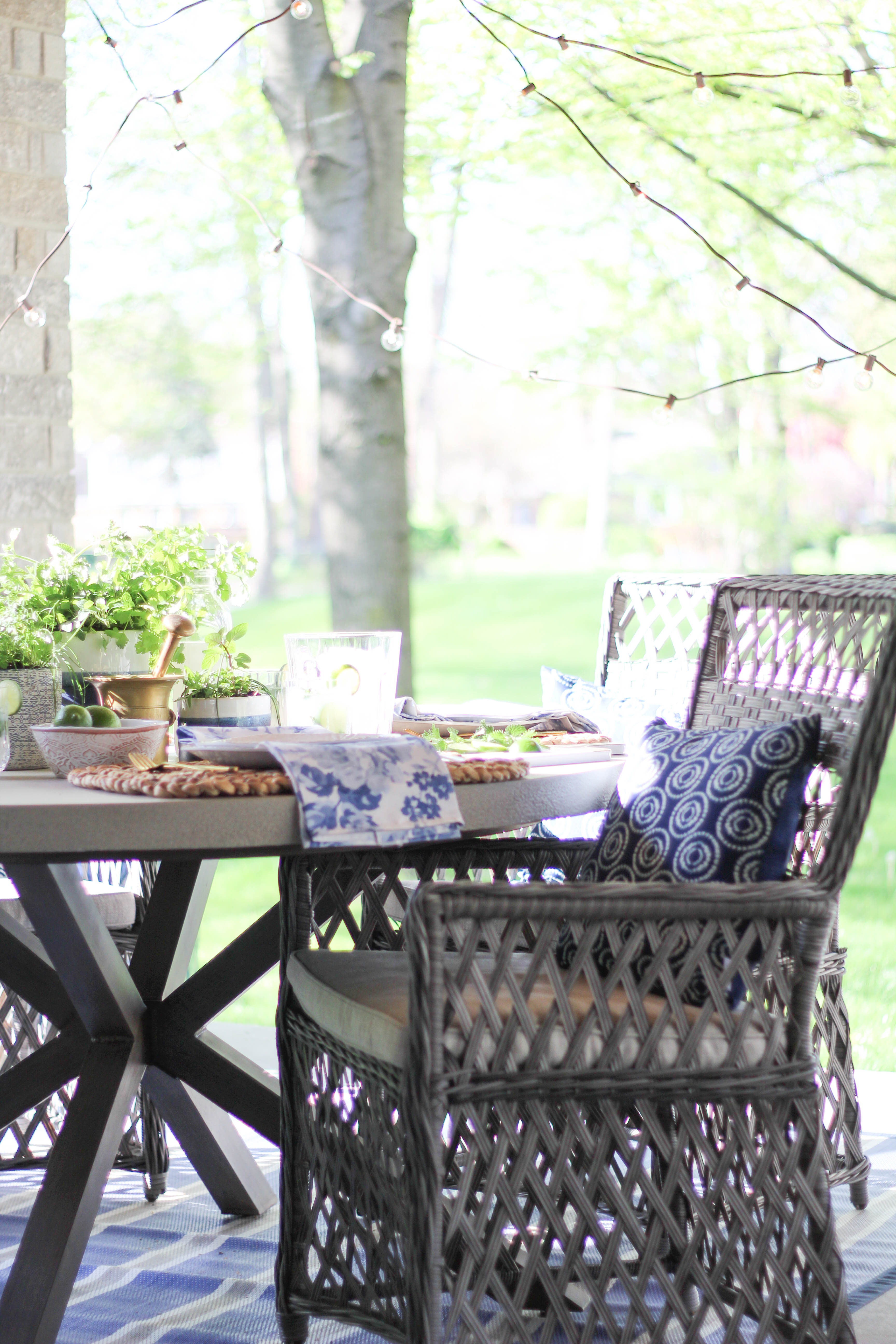 The entire patio colour scheme is blue and white and it feels really classic, clean, and summery.  In addition to the potted herbs, I have a potted hydrangea sitting on a garden stool. I also love the look of outdoor string lights so much, as a backdrop.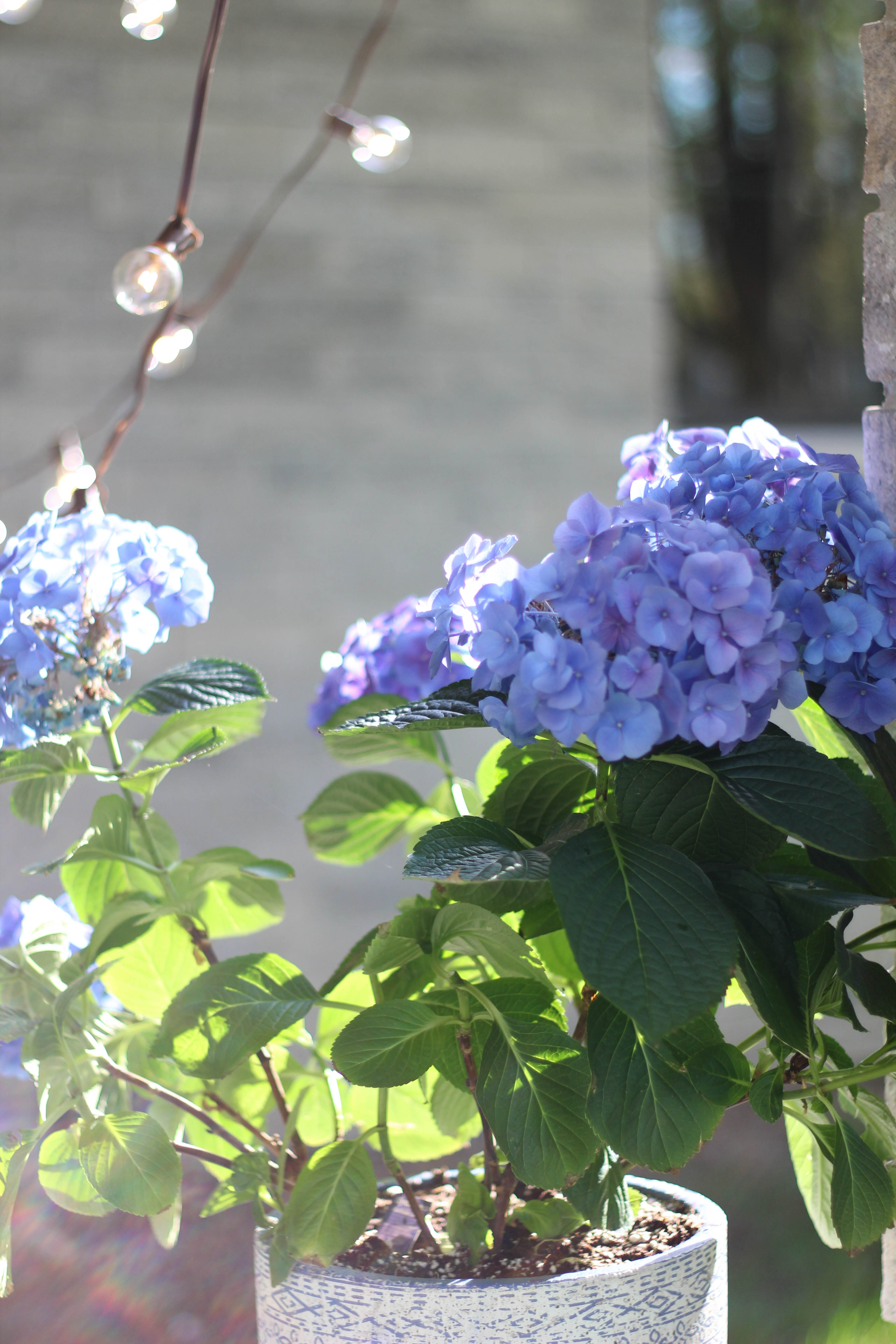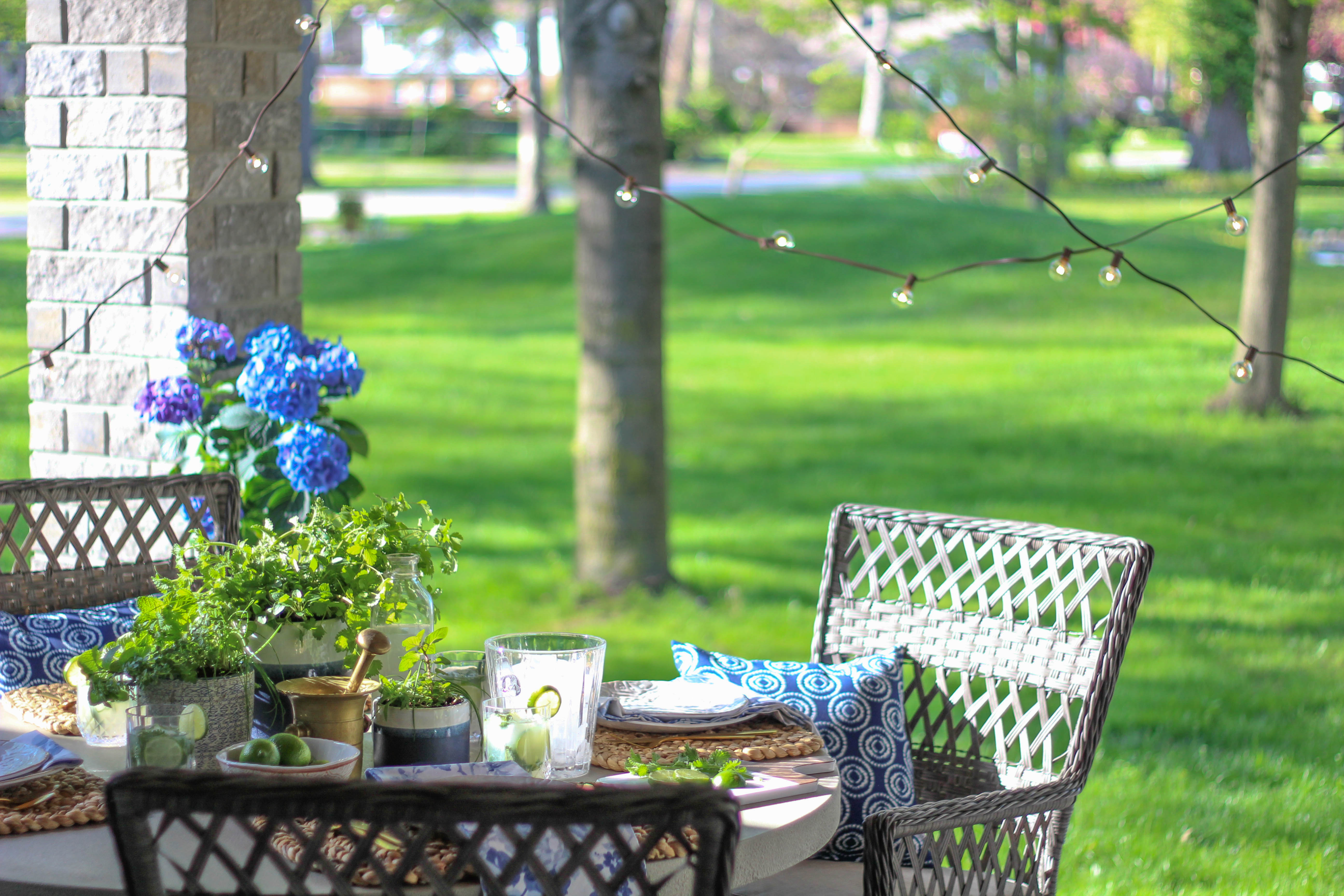 Have I made you thirsty yet or what?? It's 5:00 o'clock somewhere?!?!
Ok now you're so lucky because you can see so many more amazing outdoor tablescape ideas from some of my favourite bloggers…pinching myself to be a part of this group! Have an amazing weekend?