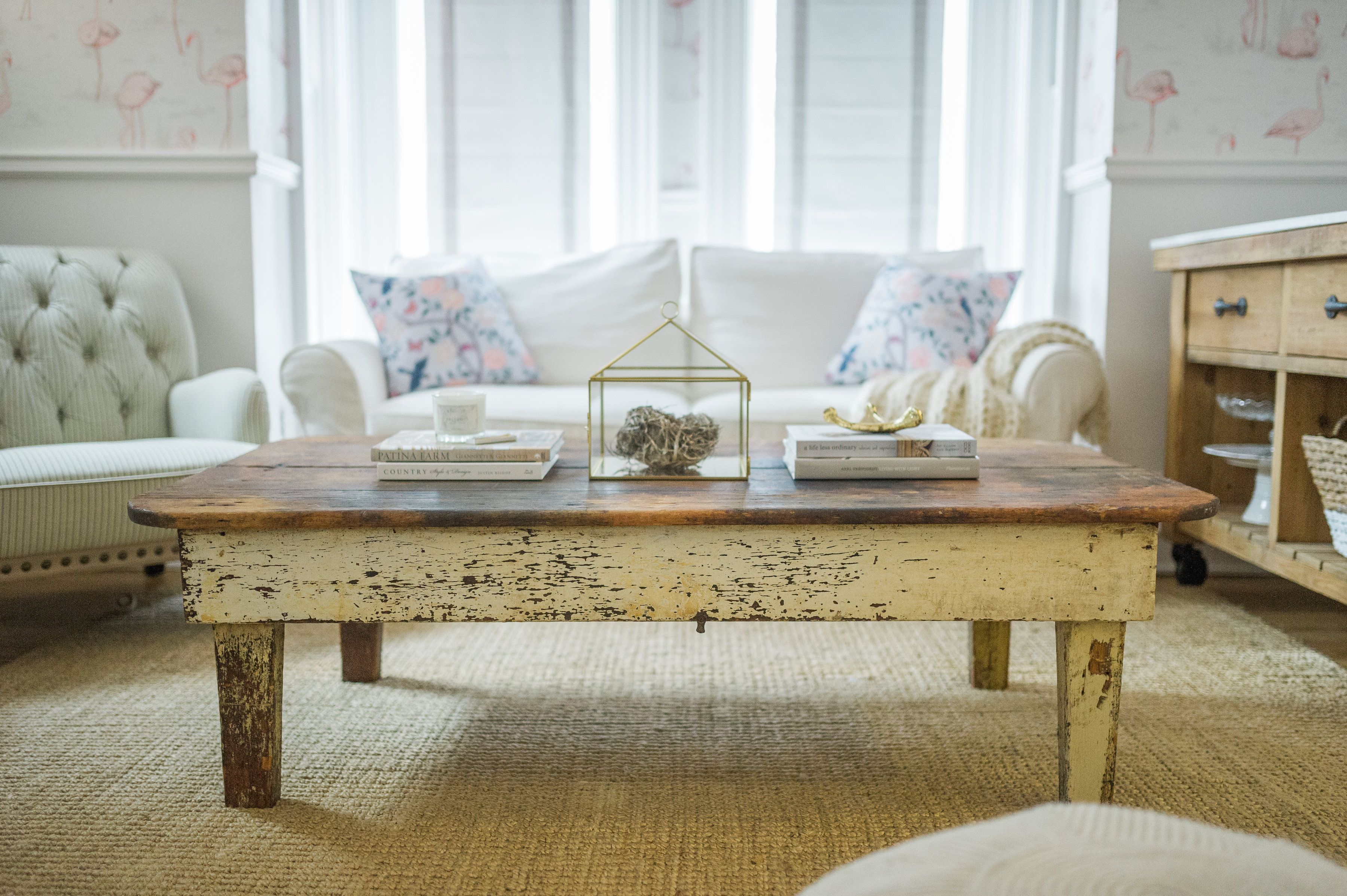 I don't know about you but I have the HARDEST time finding coffee tables! They are so expensive and usually feel like they aren't big or chunky enough for the room. Alas, the DIY Farmhouse Coffee table was born!
Years ago, I bought this primitive 2 plank farmhouse table from an antique store because I thought it would make a great kitchen table! It sooooo did not! The problem was that it was too short compared to the height of tables now, so your legs couldn't get properly under it and the size of the tabletop was too small.
I feel like this must be the case with so many antique store farmhouse tables…that they are just too small to be used as a table today because furniture has gotten so much bigger, BUT they are the perfect oversized chunky size for a coffee table! Right?!
So suddenly, I decided like right there and then to have Matt cut the legs down on the table that was being used solely as a console table for years.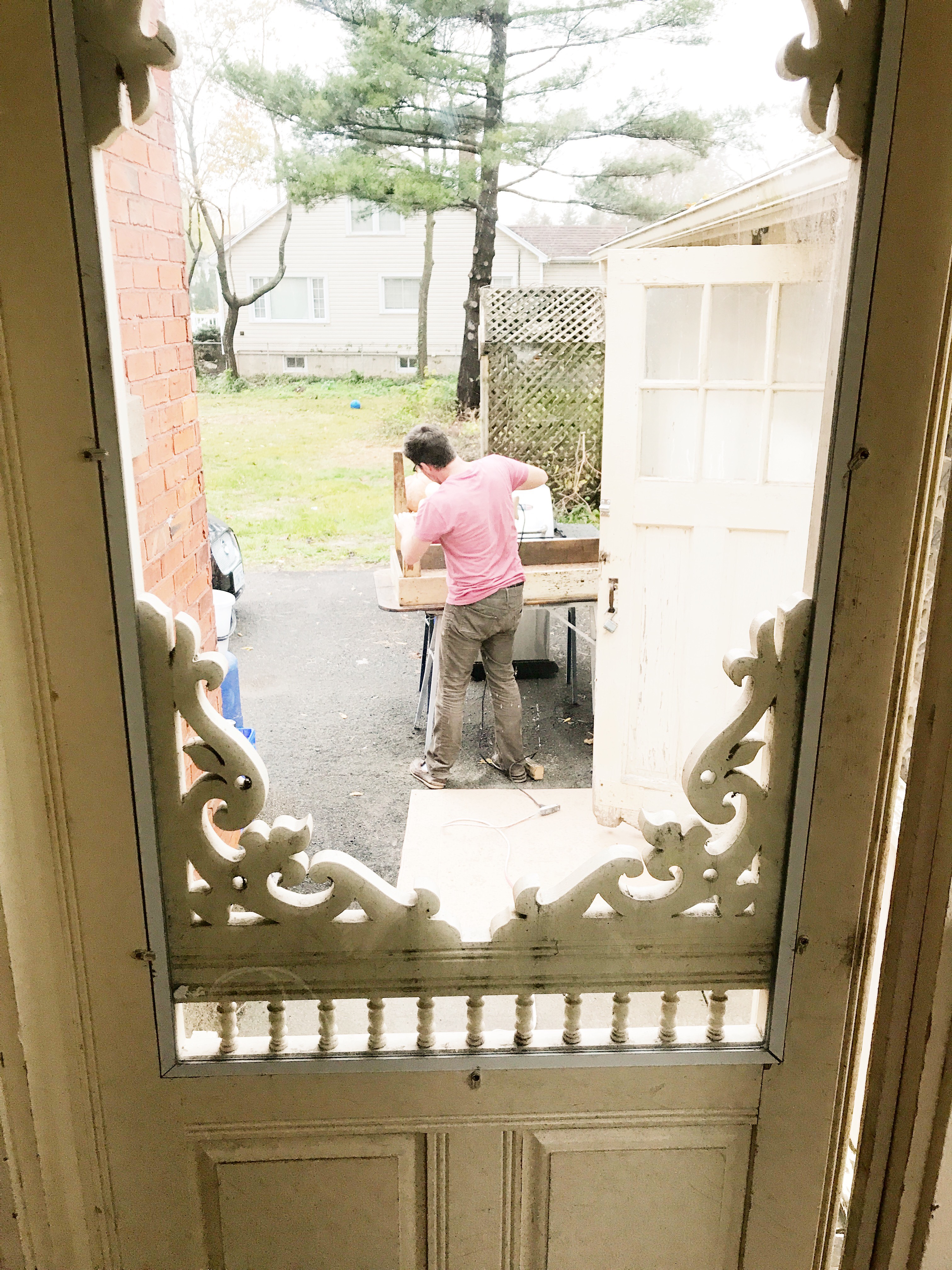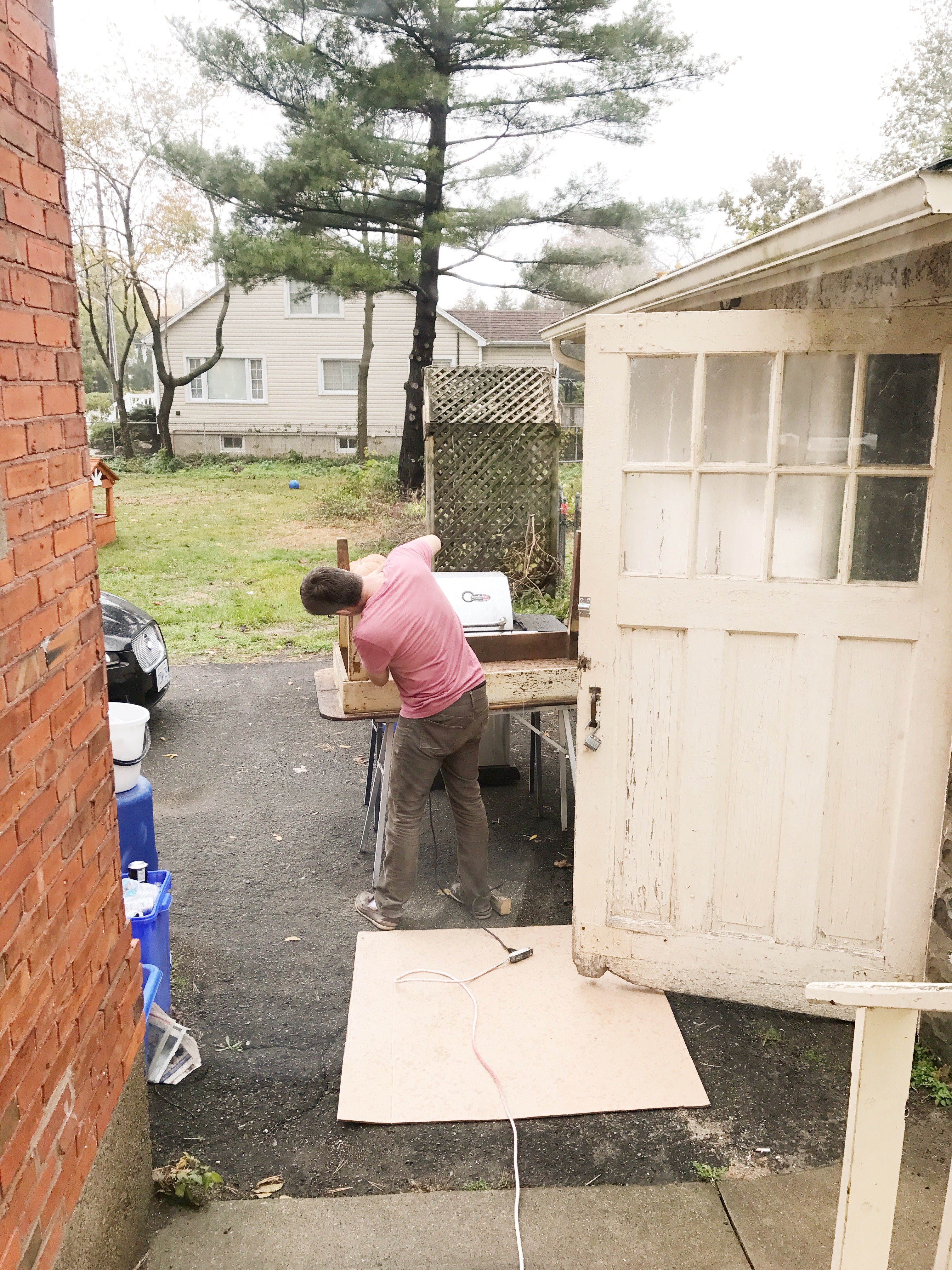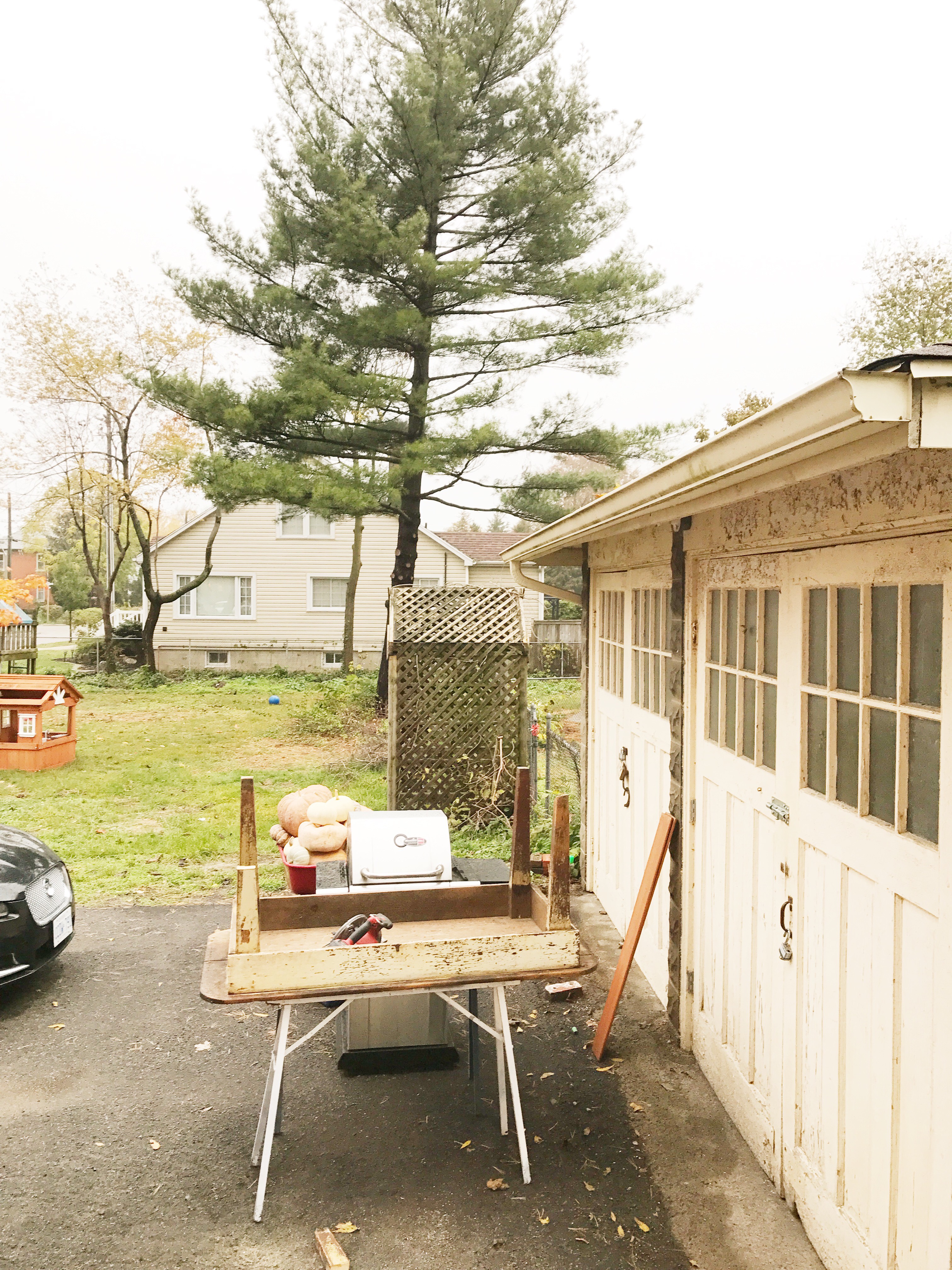 Coffee Table Height
If you're going to be making a chop, the correct height for a coffee table is between 17″ and 18″ depending on preference.
Real Life Photo Warning! LOL!
My girls use the table constantly for everything, so the size is great!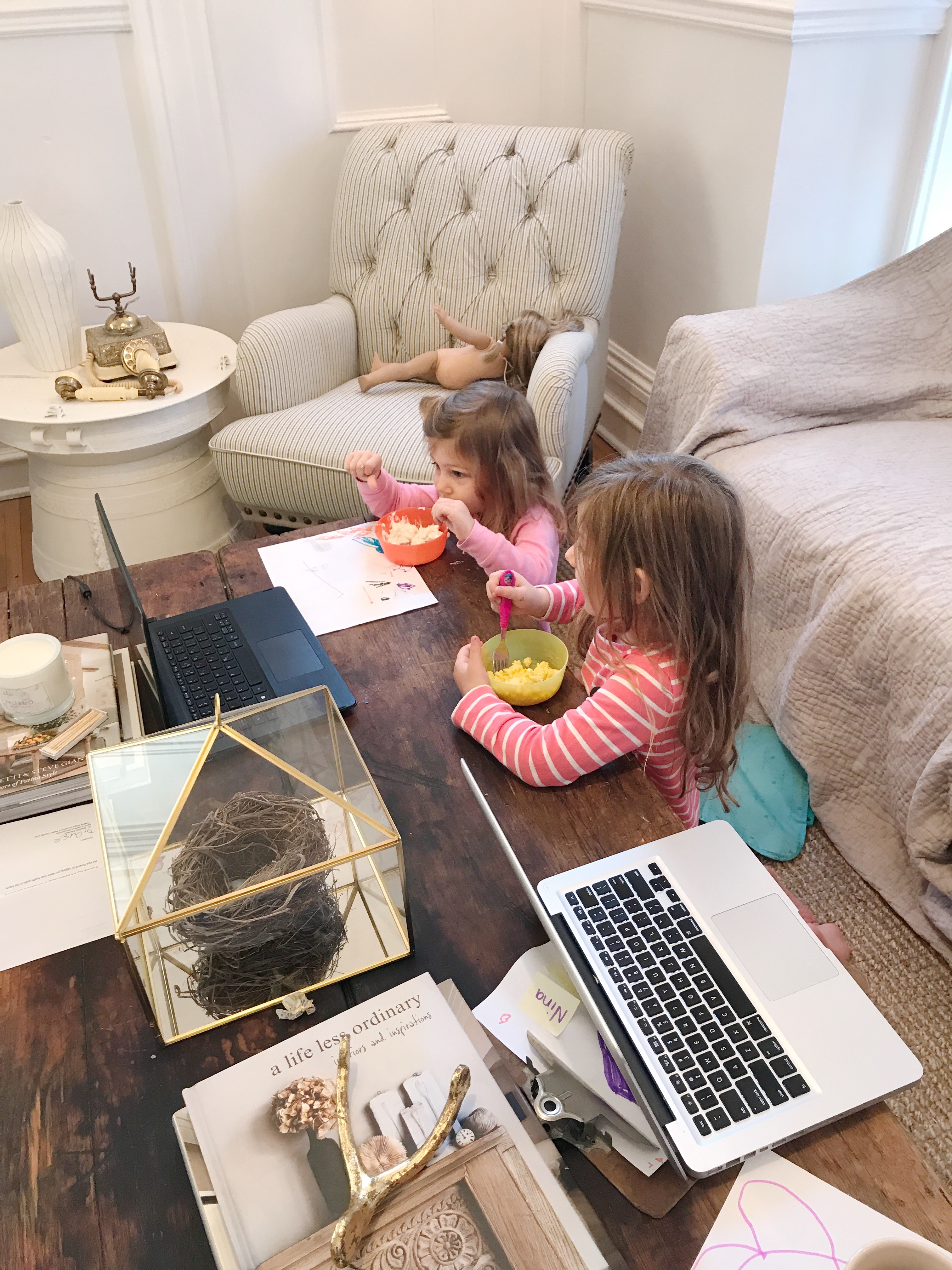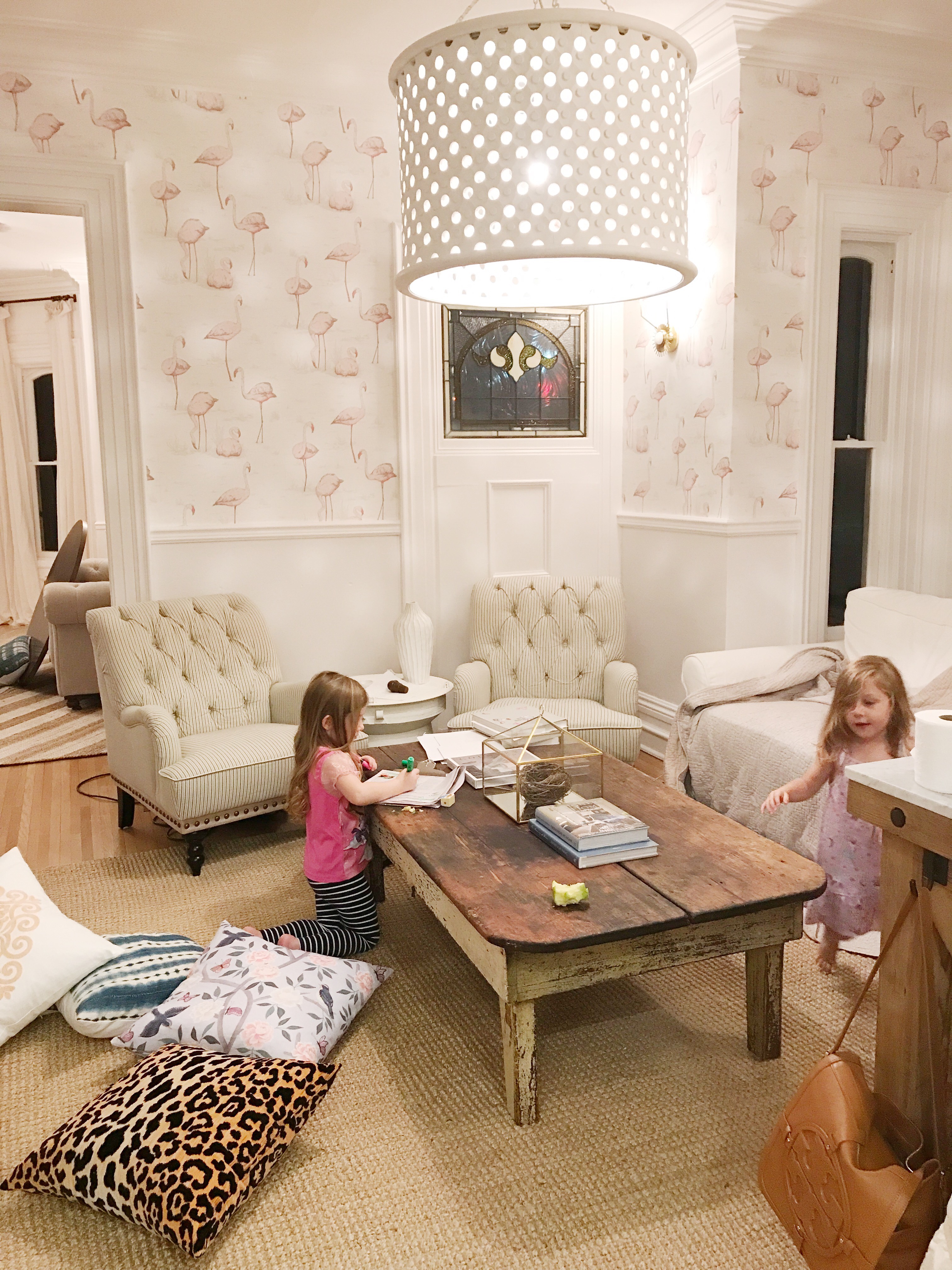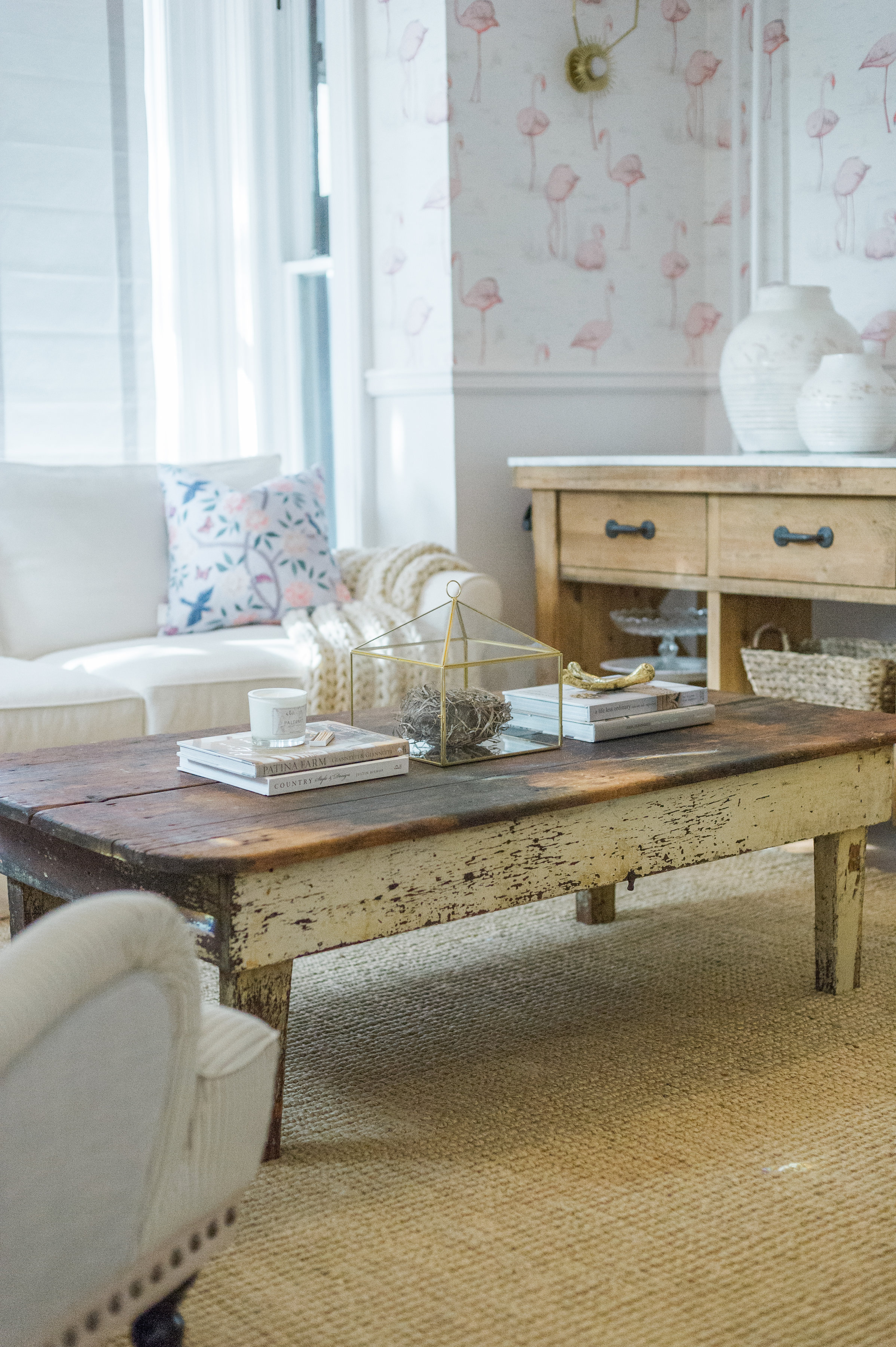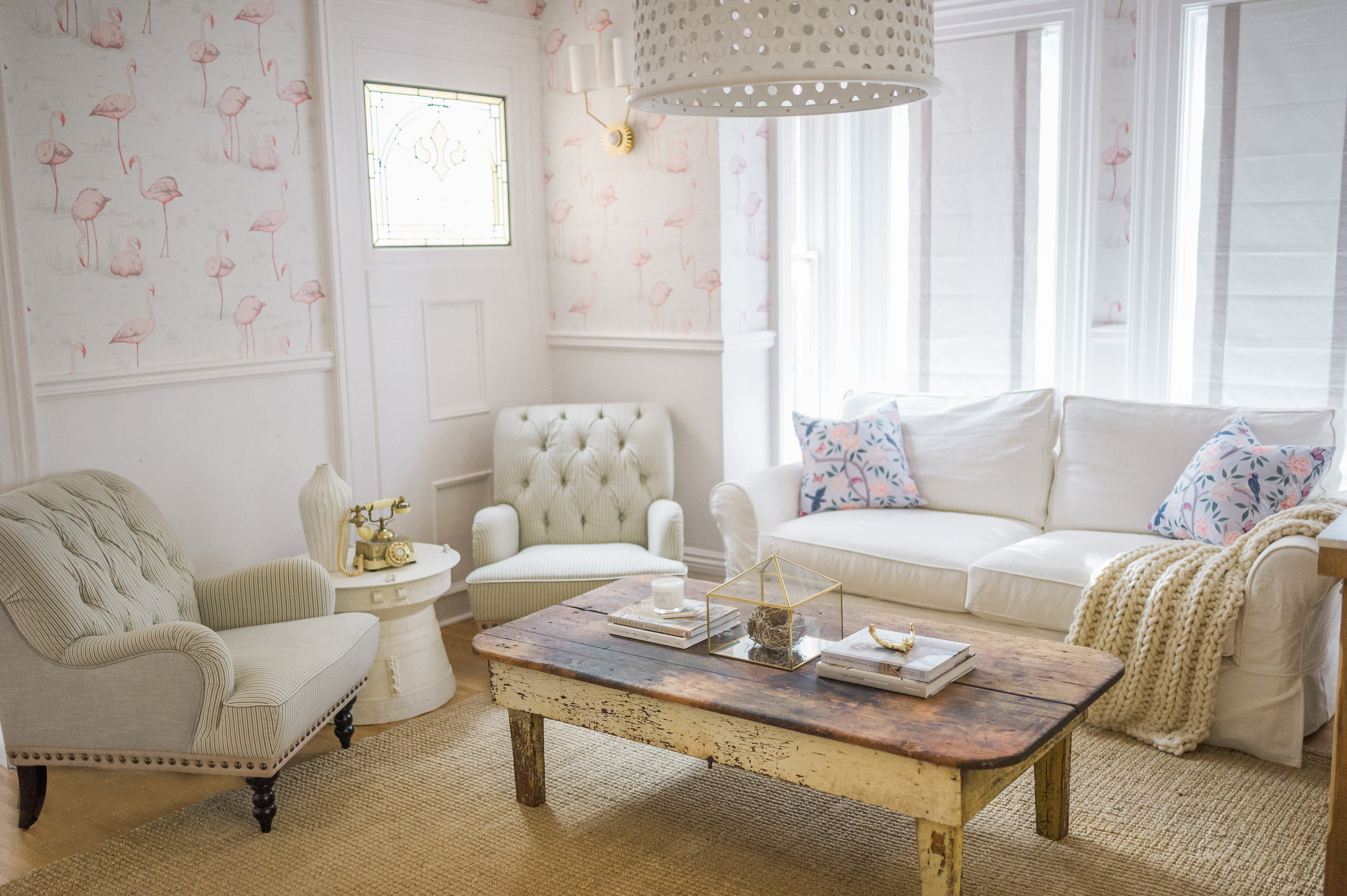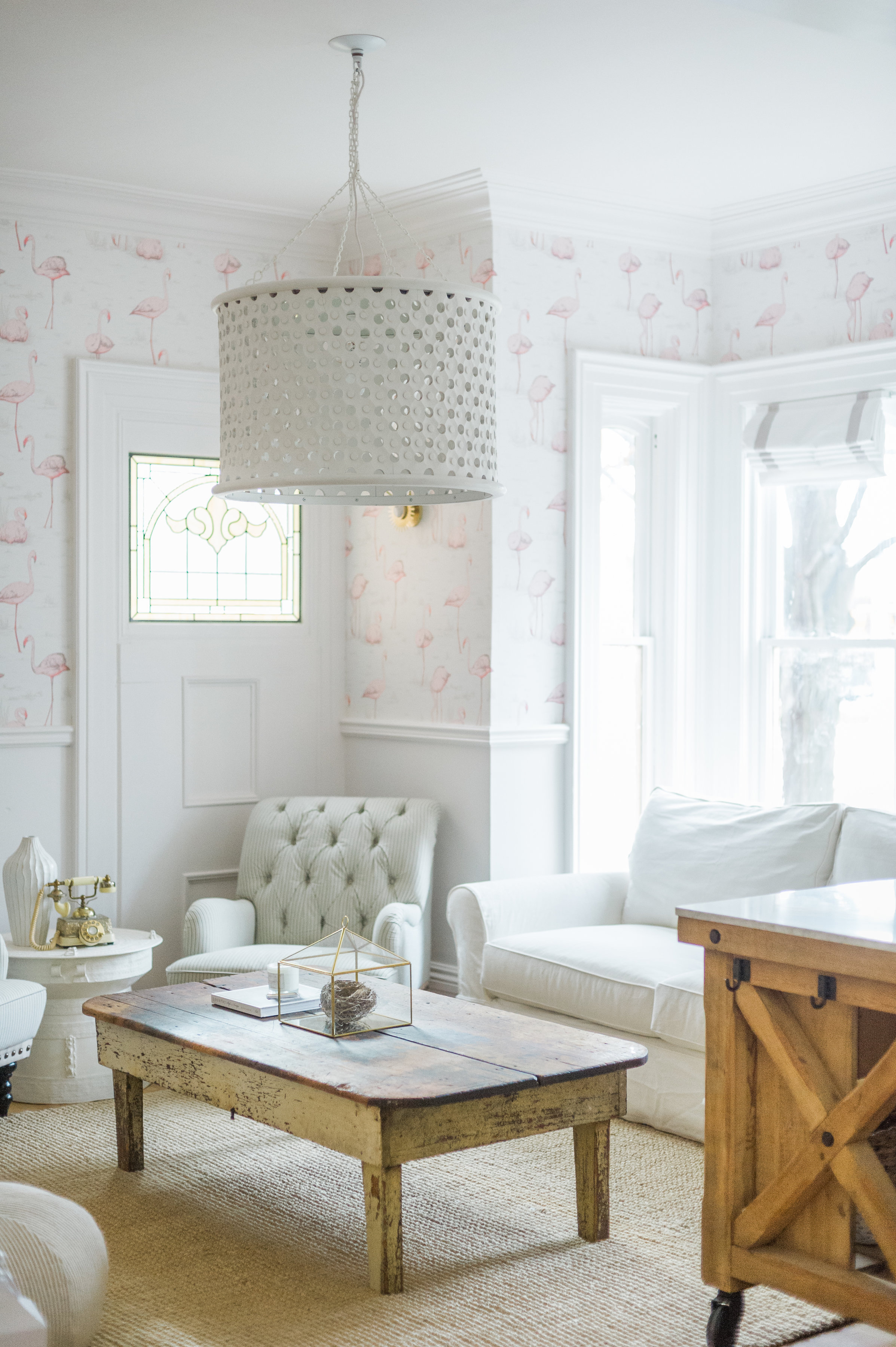 I really wanted to write this post, in case you haven't found the right coffee table and love a distressed, rustic look…then this DIY farmhouse coffee table is totally for you AND you have some antique hunting homework in your future! That's my kind of homework!
What do you guys think? Doesn't Matt look so handy out there with the saw?!! Lol!