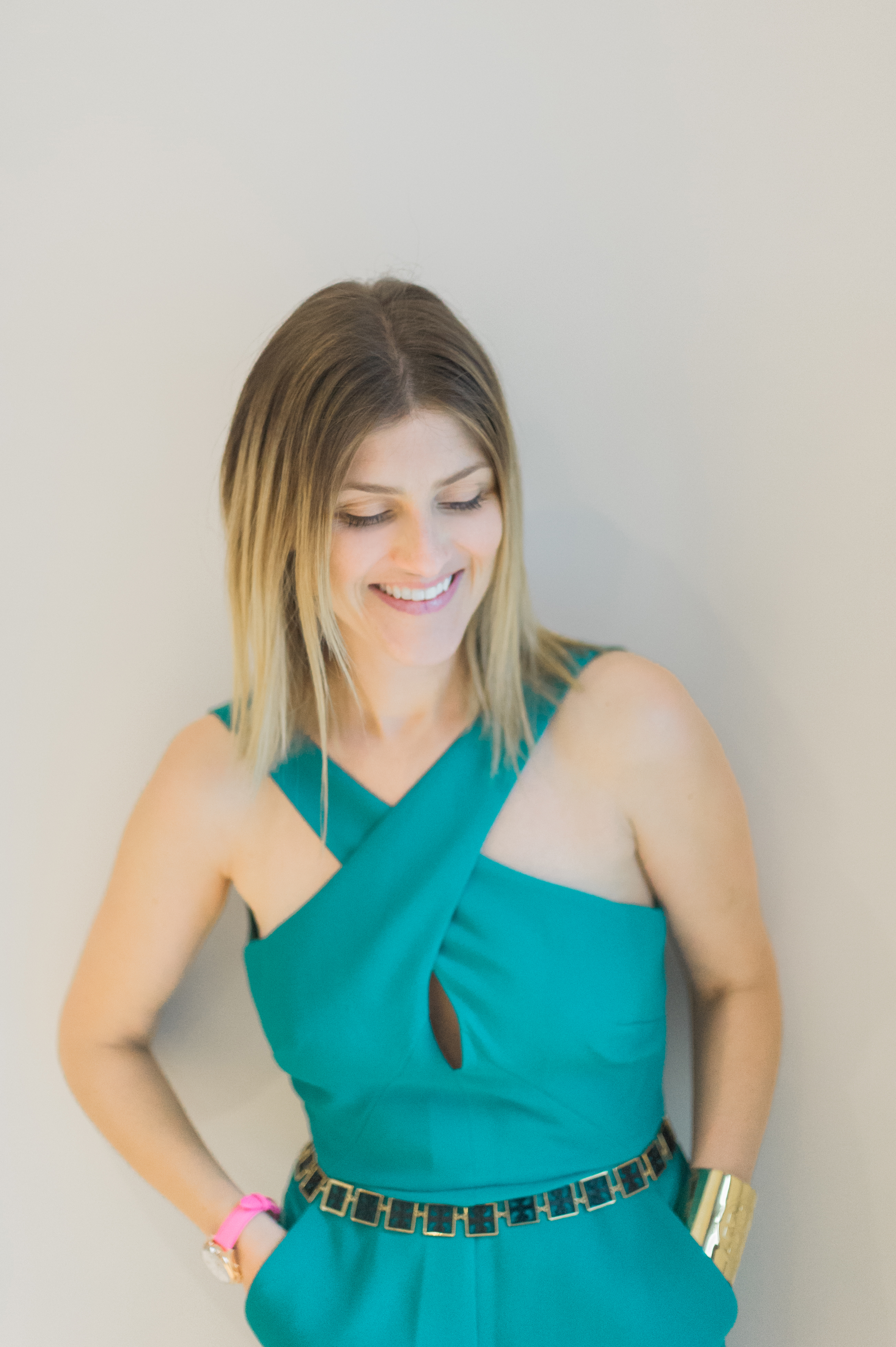 So, should you start your blog or your Instagram account first, and why? And how do you get followers, and how will anyone even know you have a blog? and why do you even need a blog at all? How do you make a blog? (Just in case you're wondering about those questions because I know I was!)
Here is my story, it's full of false starts that were totally the result of fear (you can read all about what kept me from sharing my passion for so long here) but my story has a happy middle, since I'm just in the middle…how it ends? well you'll have to subscribe to share my journey with me! 😉
In 2011 we bought a fixer upper, I started photographing the entire process, even though I didn't know if I would be good at renovating or what I would do with the photos, I documented the crap out of that house. You can actually see this entire renovation here. That house I called Backsplit Overhaul (I posted those home photos on Instagram after the fact…actually two houses after the fact, so documenting your work is KEY, you can always share it later when you have the courage). When I first started renovating the backsplit I started a blog. It was called whydidwebuythishouse.com and it was about transforming this dated disaster of a home.
I knew nothing about blogs. I set the blog up on my own, which was a HUGE mistake. It was so ugly and had terrible formatting and I hated it. I never used it. I didn't even believe in myself enough to buy the domain I don't think. The world of blogs is totally intimidating and I wished so badly that I had someone to help explain it to me. The one thing I knew though is that the look of my blog didn't feel at all like how my work looked or how I wanted people to feel when they came to my blog.
1 year later, when our home was almost fully renovated and I had a bunch of projects completed and documented, I was on the phone with my friend telling her how jealous I was of every home renovator on HGTV and that I knew I had found my life's work and I had no clue how to share it and that I wanted to start a new blog!!!  At that moment she told me about Instagram. I didn't even know what it was?! She said that I needed to start an account and that it would be easier than blogging. I got an account under the name @huntergathererdecorator and I looked at other peoples' accounts. At that point I noticed that a lot of the feeds that I really liked linked to their blog in their profile. I thought immediately that I had to have a blog and Instagram, or what was the point of Instagram?
****I WISH I had never thought that…I WISH I had started my Instagram account right then. But I didn't. Instead of starting my account, I let some myths (that I have no idea where they came from because I wasn't even actively using Instagram) at the time overwhelm me to the point of trying to start ANOTHER unsuccessful blog and delay growing my Instagram account!
Here is an image of the renovated living room at Backsplit Overhaul. You can see the entire project and gnarly before pics here (that we transformed and that I was too scared to share!). I shared these photos a couple years later, but I missed out on so much time that I could have been sharing on Instagram, growing my following, and building relationships! 
When I finally did start sharing it was October 2015 and you can read about how I finally did it here!
Myths about Instagram (myths that made me try a second unsuccessful blog)
You need a blog to have Instagram, or else where will people "go to" if they like your posts?
Instagram isn't a blog, you can't be a "blogger" just on Instagram
You can't tell a story on Instagram
People can't "get to know me" on Instagram through just photos
I can't build a brand and identity through Instagram
You need a website to sell things or make a business out of your passion
You can totally be a "blogger" using only Instagram and I know tons of highly successful bloggers who don't have a traditional blog. For example @michelle_janeen ….68.5K followers and no blog. One of my closest friends @oliveandford 38.4k followers, no blog. Or another really good friend @aggieandfrancois who sells dresses right on Instagram and then connects to an etsy site but has no website or blog. Obviously there are tons more. So many huge decor feeds that I follow waited until they had 50k to start their blogs.
Benefits to Starting with Instagram Over a Blog
It is much easier to take a photo you're happy with and post to Instagram than to complete an entire project or photoshoot and write an entire blog post about it. Blogging is so much work I can't even tell you!  If you're just starting out trying to both at once can be really overwhelming.
Another benefit to beginning with Instagram is that you can network really easily on Instagram and grow your following. Instagram stats are public so you can tell how you're growing in comparison to other feeds. In contrast, you can see your own blogging stats but not others.
If you have a following on Instagram you can use Instagram as a way to send people to your blog post by linking it in your profile, so you can get traffic over to your blog post.
If Instagram is so Amazing, Why Start a Blog at All?
The answer is simple. You own your blog and you don't own Instagram, so if Instagram becomes old news, which I really hope it never does (but it will eventually, of course) then your blog will always be around.
Your blog is searchable by internet search engines and Instagram is not.
Your images are "pin"able on your blog and not on your Instagram. By "pin"able I mean that once on your blog, when a reader visits your site, they can pin your images to Pinterest and then those links lead back to your blog.
These concerns are real because one of the biggest breaks I've received was a result of people setting Google alerts. Google alerts is a function of Google and you're able to have the search engine alert you when certain content is published. I was really lucky to be "found" by some important people who had set an alert in google for "renovation couple" which wouldn't have happened through Instagram alone. That being said many media outlets are finding talent through Instagram and if you have good content you will be "found" either way, I promise!
Can you monetize Instagram or Just a Blog?
You can monetize both Instagram and your Blog. Once your feed or blog has followers you can apply to be in Reward Style and from them you are able to add functionality to your Instagram called "liketoknowit" that allows you to link up products in your images and earn commission through your Instagram account.
You can use Reward Style to add "shoppable" functionality to your posts. So if you see a "shop the post" section in a blog post that you're reading that person is earning a commission if you click through and make a purchase via their site. (I have so much to learn about this…like everything…this was never the intention of my blog, as I mention below I needed a blog for a Portfolio but my needs are growing and constantly changing as my brand is.)
You can also monetize a blog by adding advertising to your blog. I read a great post about adding adverstising to your blog in order to monetize it from the Minimalist Baker. In fact, they have an entire section on their blog with blogger tools which is amazing. I haven't added advertising yet but it's definitely on my to-do list!
Another way to monetize Instagram is by adding your Etsy site link in your profile and sending your followers to your Etsy page to purchase your products. I have a friend who runs her entire business this way.
Third Time's A Charm:
When Did I Finally Start my Blog, Why did I do it, and MOST IMPORTANTLY, How Did I Start It?
I started my blog last June (2016). I was just about to finish the massive 1.5 year renovation on my current home and I really wanted a place to be able to share the reveals of the spaces and organize all of my past renovations.  At the time my goal was solely to have a place to put my renovation portfolio. My blog has really evolved and I'm sharing my thoughts on all kinds of topics like this post and the post I wrote about "Motivating Yourself to Share on Instagram". So, a blog can take you in so many directions.
If you're like me and can't design your own blog and want it to be gorgeous with lots of functionality you can have the blog built for you. I did this and most of the blogs I follow did too. My blog was created by Tana from Your Marketing BFF. It was money so well spent and I speak from experience because like I said, I created two yuck blogs on my own before this. You know what else, Your Marketing BFF has a ton of blogging resource posts that she's written about every topic a blogger needs to get started and stay current…I definitely recommend checking them out as a field guide to blogging.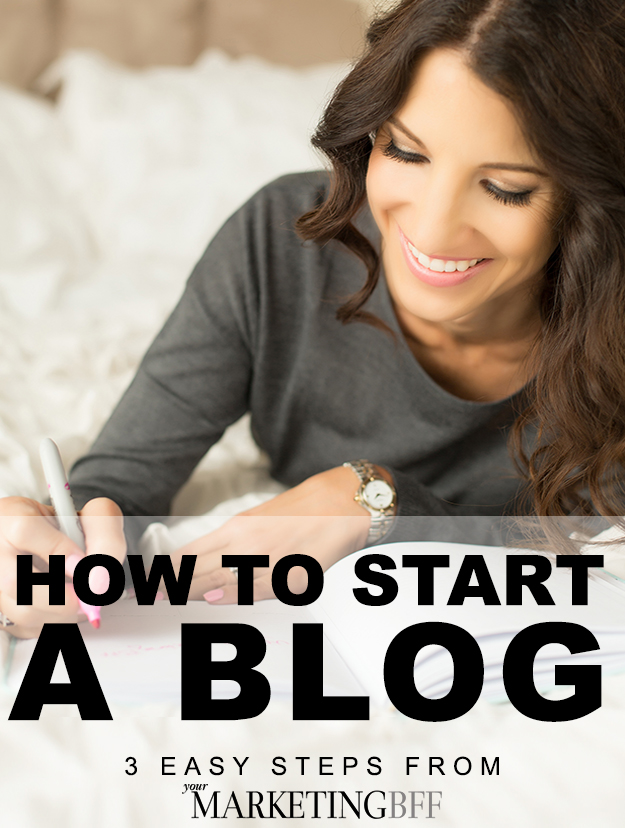 Rebranding Your Instagram Account Name and Showing Your Pretty Face
So, like I said, I first started my Instagram account and I was called @huntergathererdecorator. I had always kind of disliked my name. I thought it was clunky and hard to spell and type and remember. When I decided to launch a blog I renamed myself. So many feeds have renamed themselves and every one I talk to is so happy they did. I changed mine because I wanted to be a part of my brand and begin to add a face to the designs.
I really encourage posting photos of yourself on your Instagram account and blog. It helps bring partnerships your way because brands are often wanting to meet the person and family behind the home, as well as followers want to "know" who they are following. Picture the feeds you love, do you see their face? If not, how does that change the "relationship" you have with that feed? A lot of accounts who don't show a face are curating content and sharing inspiration images rather than their own content. Curating images can also be huge, so there's no right or wrong answer but I've never regretted rebranding and I've never met anyone who has.
One more thing about this idea of sharing your face on Instagram, I know that it's super scary…like so scary and weird and intimidating but it's so worth getting over your fears I promise! I dare you to share your face!!! Your followers will be so excited to meet you I promise!
Moral of the Story:
It's overwhelming to start a blog and Instagram account at once. My biggest fear is that if you get overwhelmed trying to learn two totally different things at once you'll quit. Don't quit!! Once you have followers on Instagram, you can send them to your blog to get traffic on your blog. A blog is important but I know lots of Instagrammers who don't have blogs and are absolutely thriving and considered a "blogger".
One Last Thing
Whatever you do, you'll be amazing at it as long as you work your ass off on it and give yourself time to really learn. While I started my blog last June I didn't really start using it regularly till this past November. I found it hard to learn to blog and get into a routine. At first when I wasn't using it I felt so guilty. It was exactly like having a gym membership and not using it. I felt bad about myself. Don't do that. Just don't. It takes time to learn an entire new "technological adventure" (I hate technology I swear you just gotta do it) and to build your following all over again.
Let me know if you need any help!
Good luck…most importantly just start sharing, ok!!