I'm so excited to talk about my experience at the 2017 Toronto Interior Design Show and what I was doing there with you guys! A couple of weeks ago I got the most amazing opportunity to try Premier Infinity Paint, which is Canadian Tire's new line of Paint. Not only that, but they asked me to come to Toronto to see their booth at the Interior Design Show and blog about the experience! This has absolutely been one of the most amazing opportunities I've had since starting to share my designs on Instagram. (You can read about how I got my start here, btw;)
In the week leading up to the show, I wracked my brain dreaming up an idea for where to use their paint. I needed something that would really test if Premier Infinity's claim to being an incredibly high quality one-coat paint and primer in one was true, and I wanted to try a bunch of Premier's amazing new colours, so I decided to do a little abstract op art on one of our walls.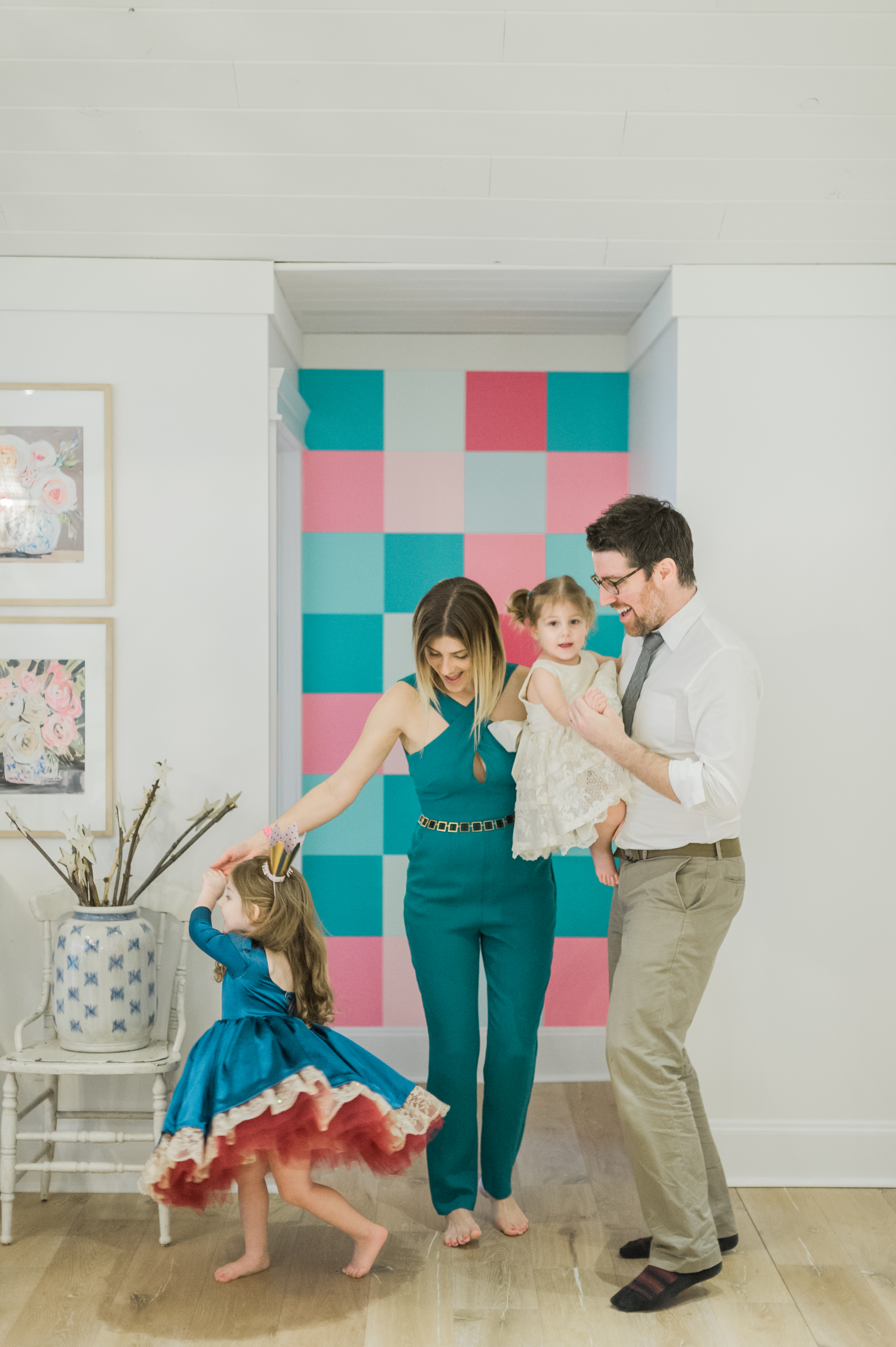 Well it's ALL true!! It's absolutely amazing paint and covers in one coat and you can see the project that I did and all the steps and tips you need to do it yourself here! I think this project would also be awesome in a nursery or a teenager's room… so many possibilities and so many colour options!
Now back to the show! The week before the Toronto Interior Design Show absolutely flew by because I was painting like a madman then headed straight off to Toronto right after work on Friday, January 2oth. Friday was actually my birthday and two of my friends met me at the train station and took me out for an amazing dinner at The Cactus Club! It was so fun and my first time by myself in Toronto since before having kids! Time flies!
As soon as I got to the show on Saturday morning, it became clear that 2017 is all about COLOUR! Like we didn't know that already though?!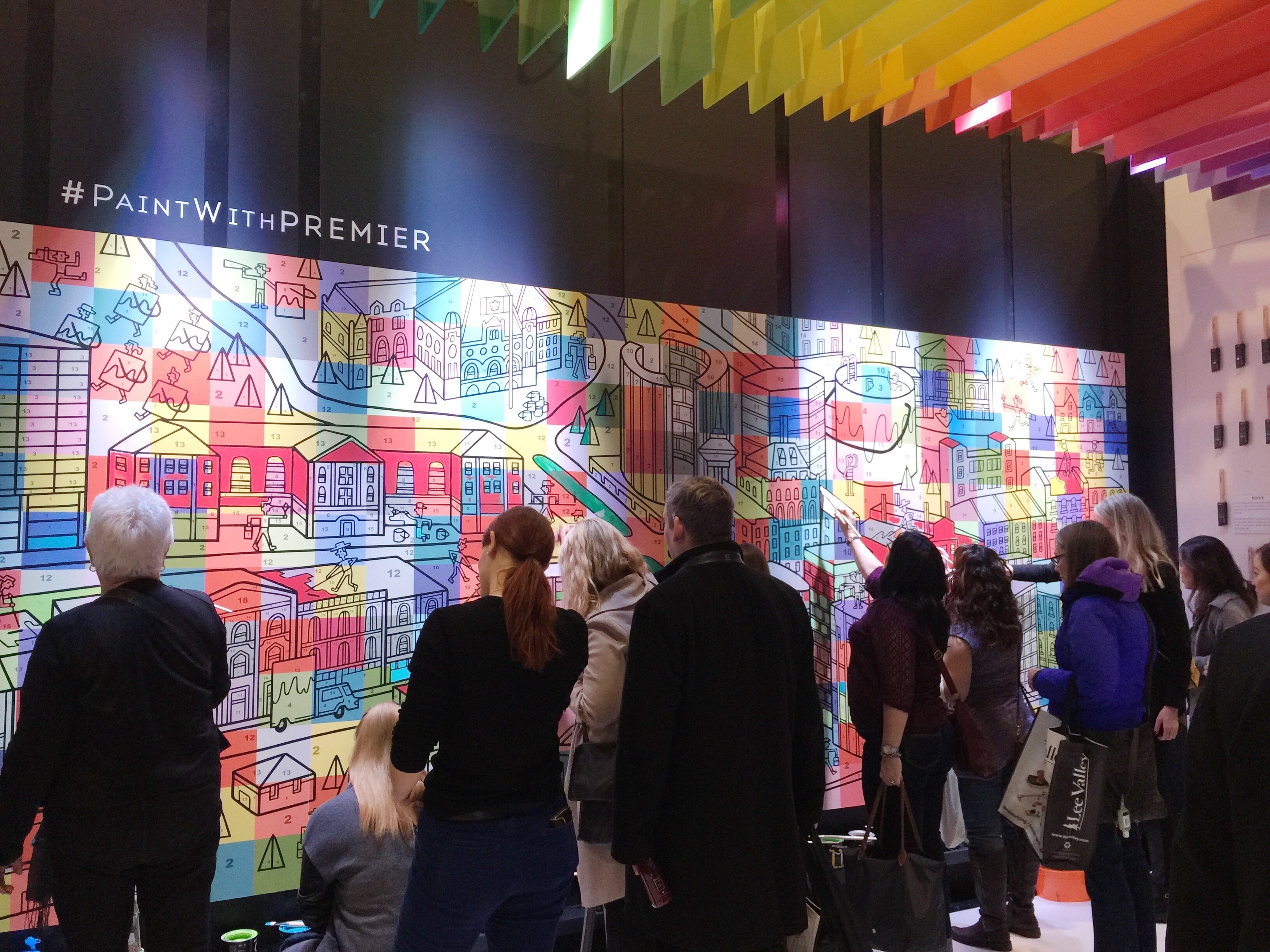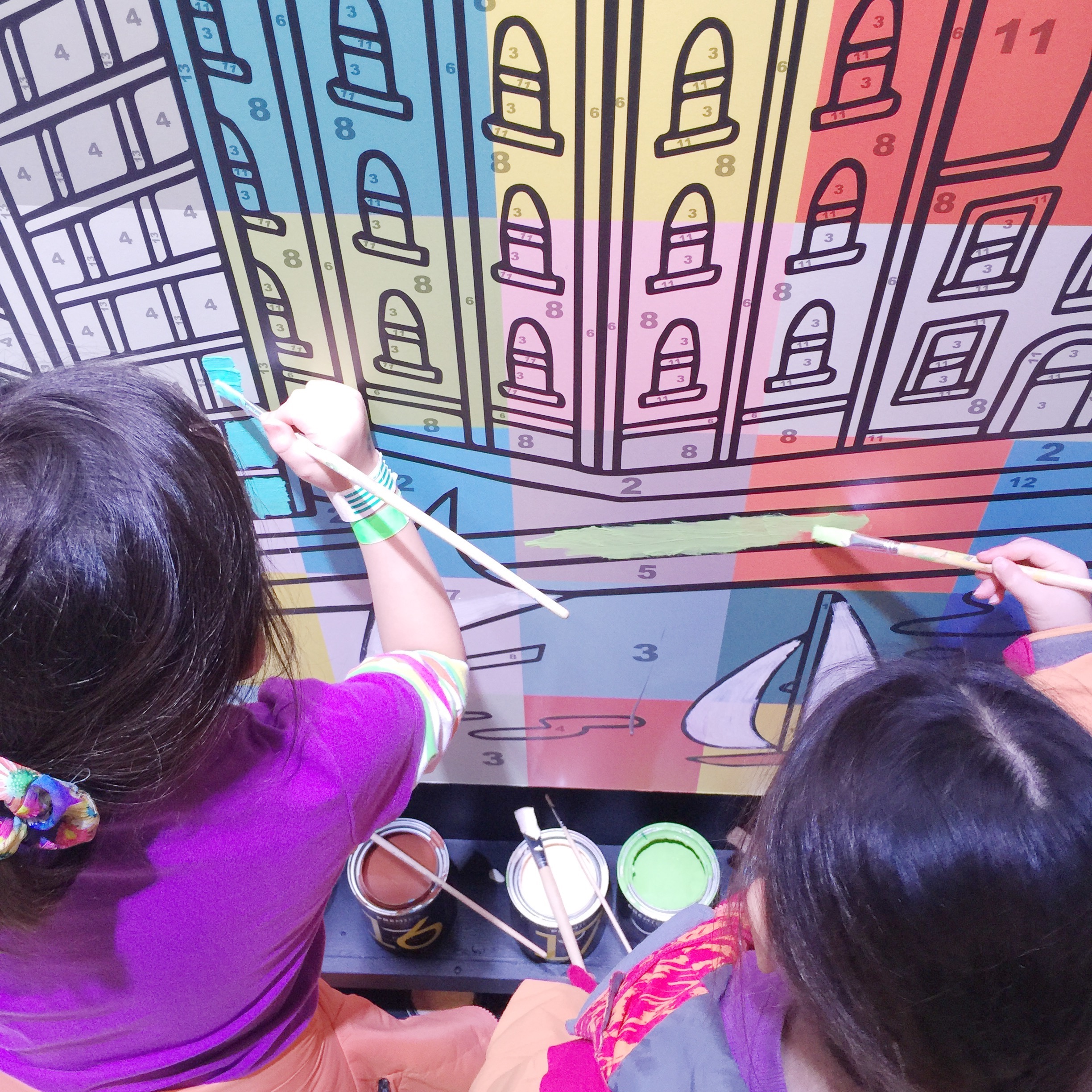 Canadian Tire was absolutely on point with the colour trend and their booth was Ahhhmazing looking. So amazing in fact that they won second place for best booth in the entire show!  They had a mural created by the artist Edward Juan and it was a "paint by numbers" for all of us booth visitors to try and came complete with a ceiling made from a fandeck! They even made their own cold pressed juices in the colours of their paint colours with little swatches!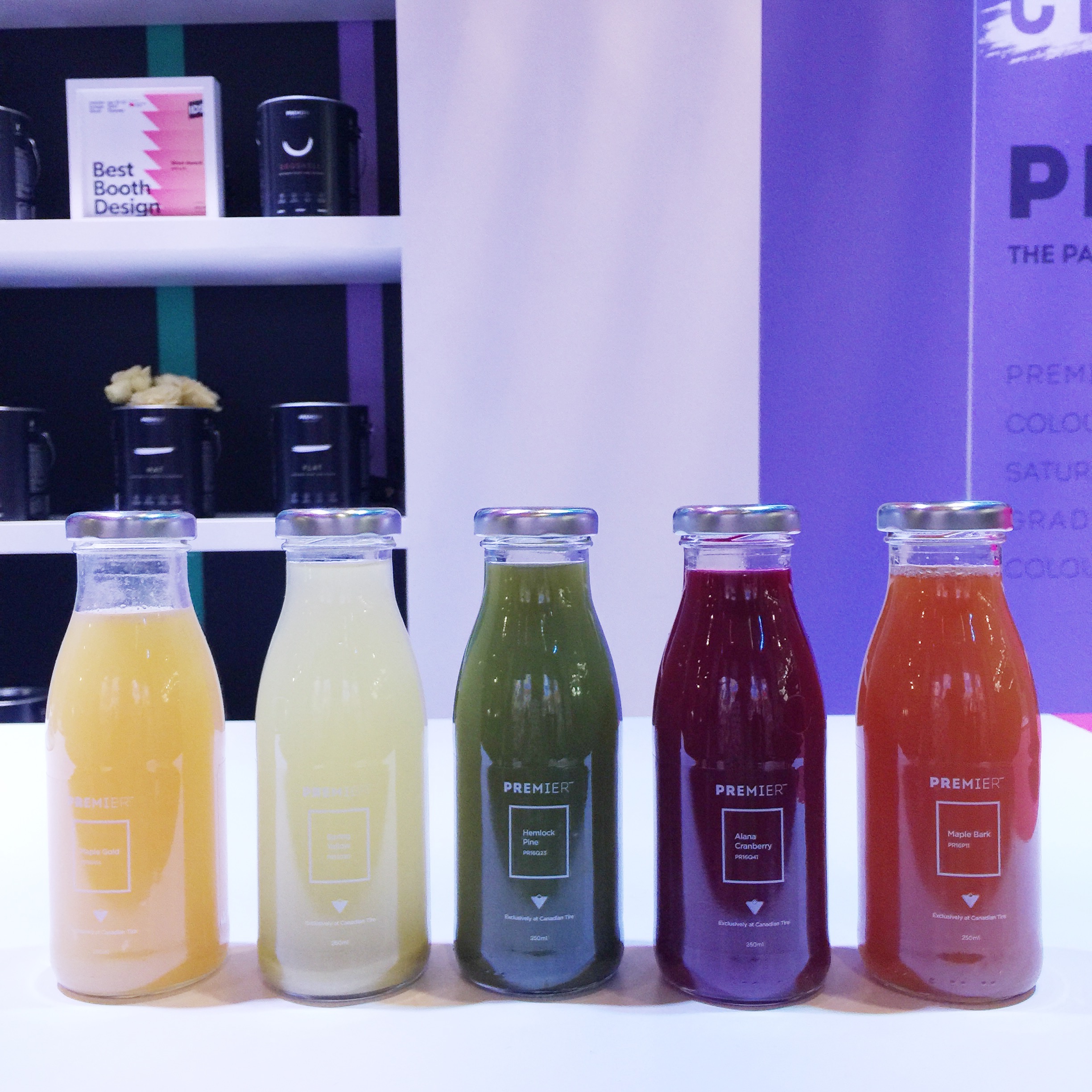 The entire booth was so colourful and a feast for the eyes, and jammed with people! If you're like me you're really rooting for Canadian Tire and their awesome new CANVAS line and now paint line. (I have so many CANVAS products btw, like my dining room chairs and glass bookshelves in my office, just to name a few!) I grew up with this brand, so it means so much to me that they are taking to social media and working with bloggers to stay on trend. I'm so star struck that they work with mega designer Christine Dovey and the incredible blogger Lucy Akins from Craft Berrybush.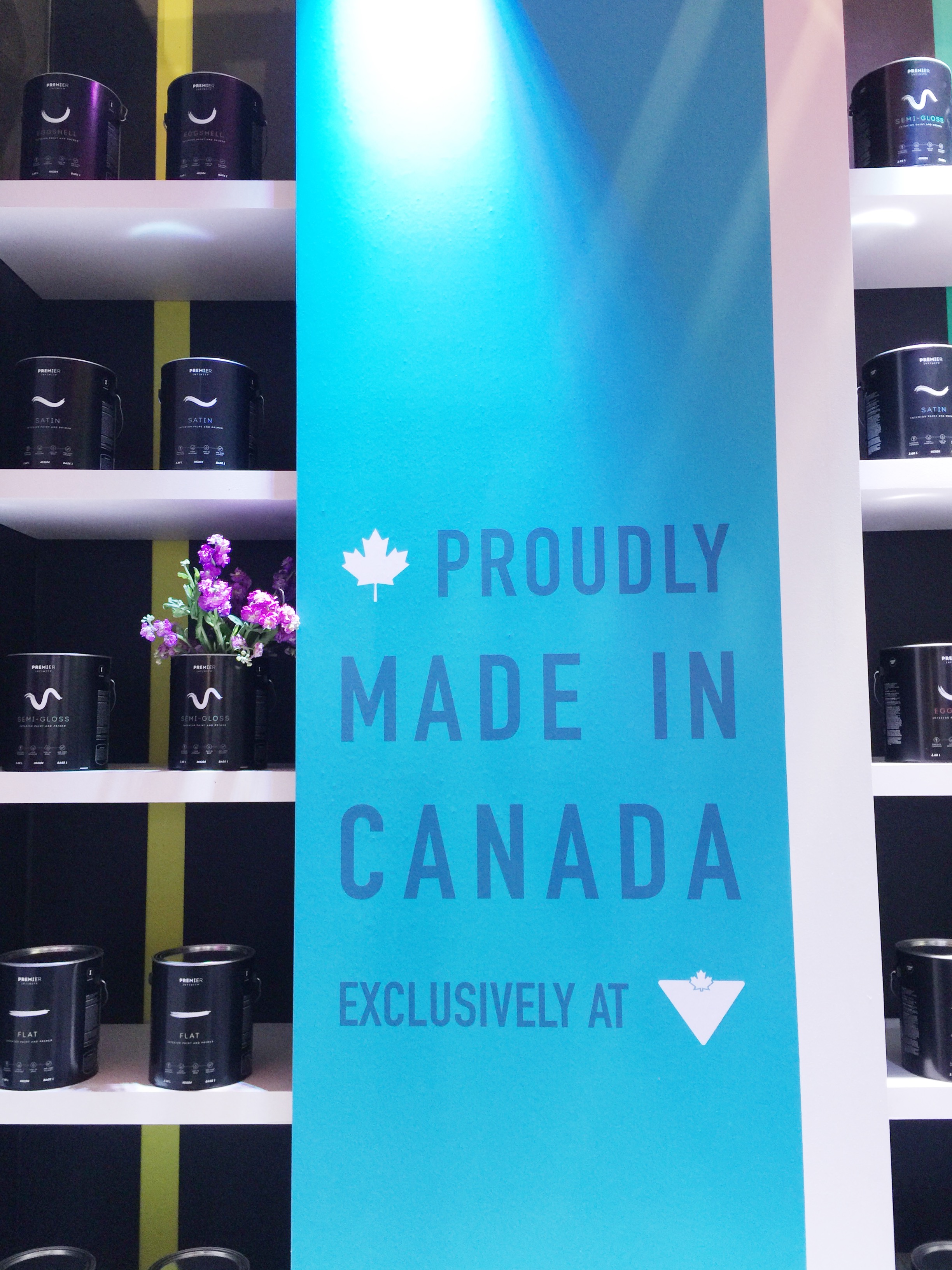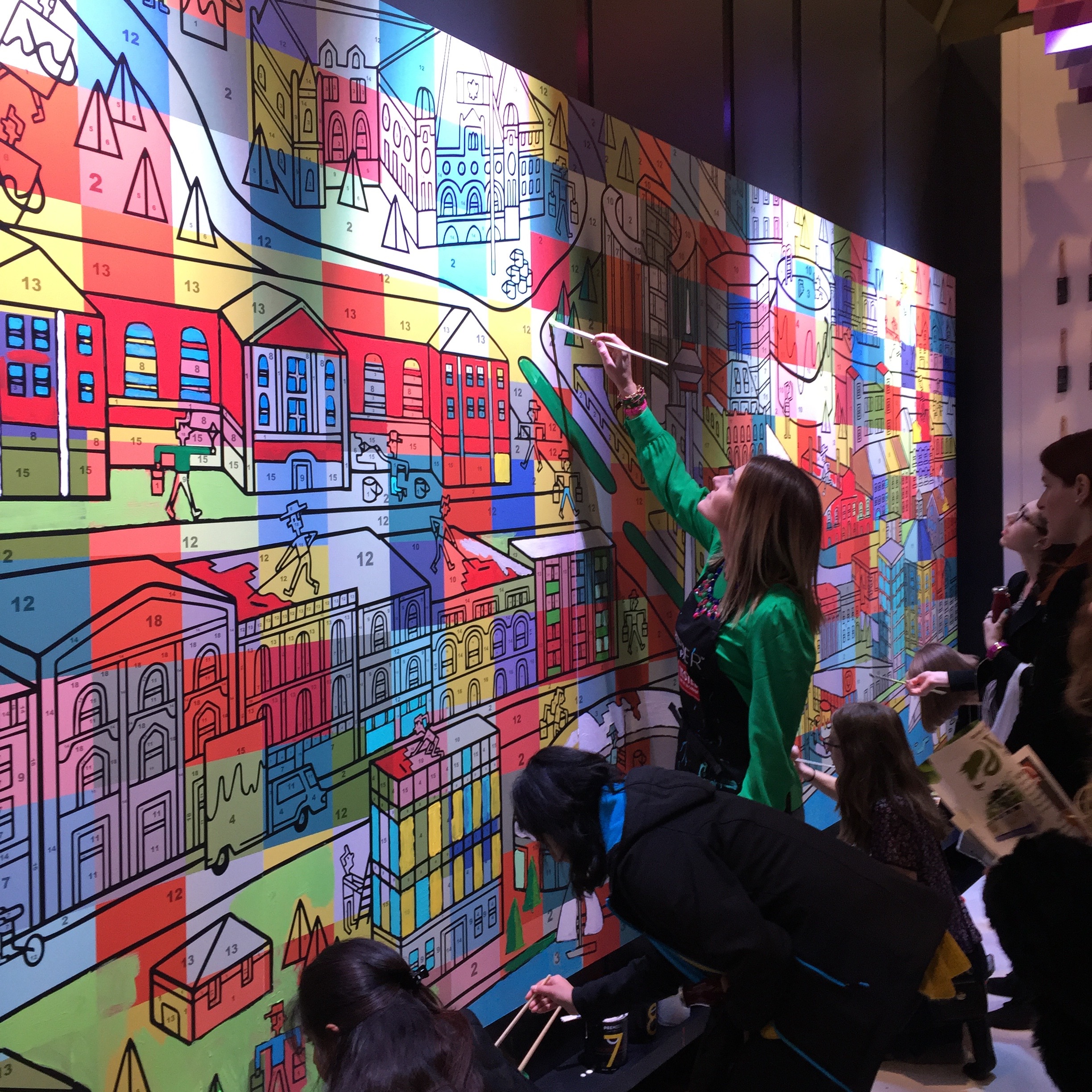 After a couple of hours at the booth, I went to see Martyn Lawrence Bullard share stories about designing for the Kardashians, and then I bumped into Tiffany Pratt! (and by "bumped into" I mean got a pep talk from my friend to go up and introduce myself and tell her how inspiring she is!) Clearly Tiffany got the memo about the colour trend!…she's so gorgeous and kind in person!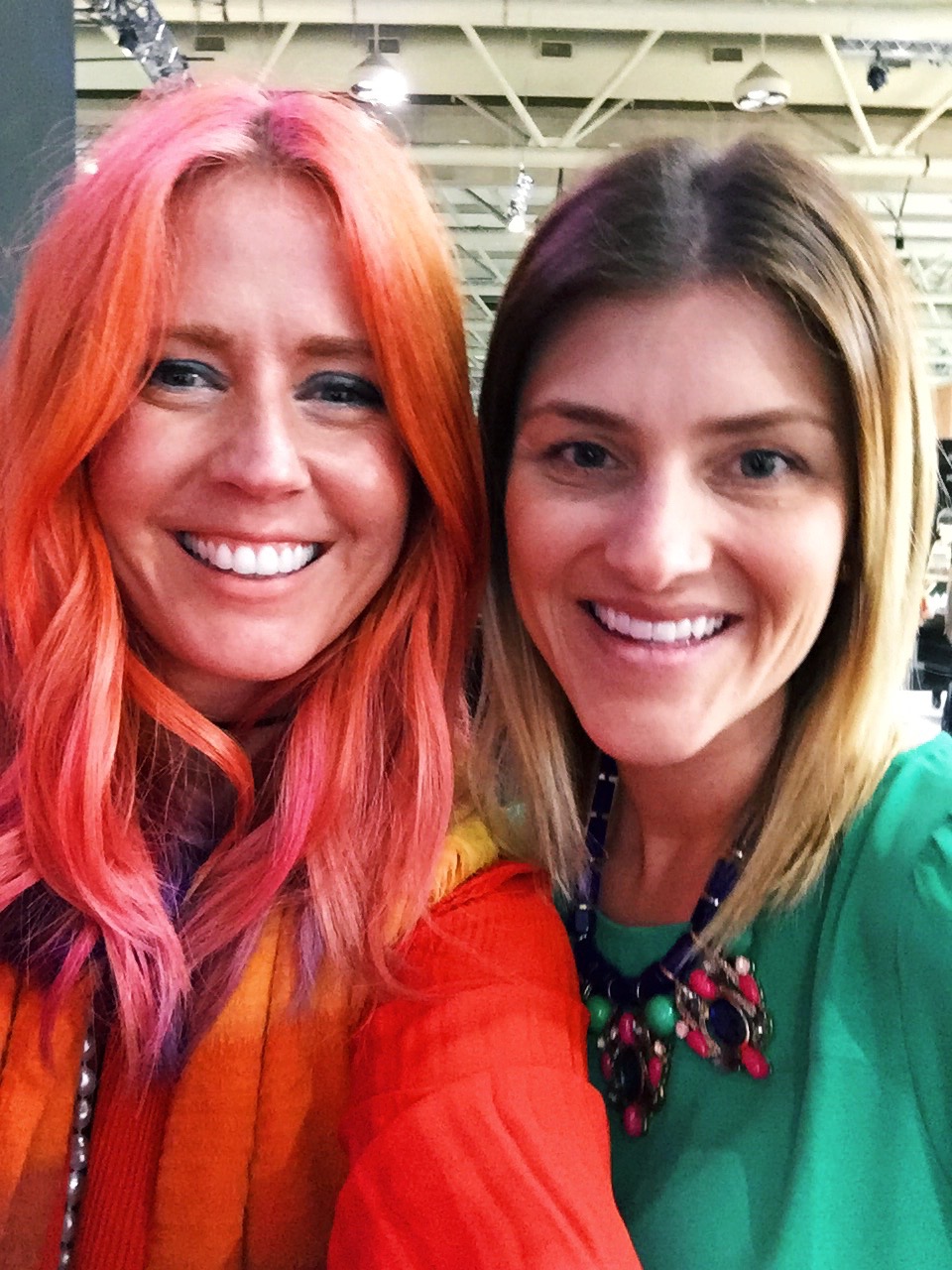 Then I hit the booths and took some photos of new trends in fabulous, bright colours! My favourite booths and pieces in all their colourful glory were: