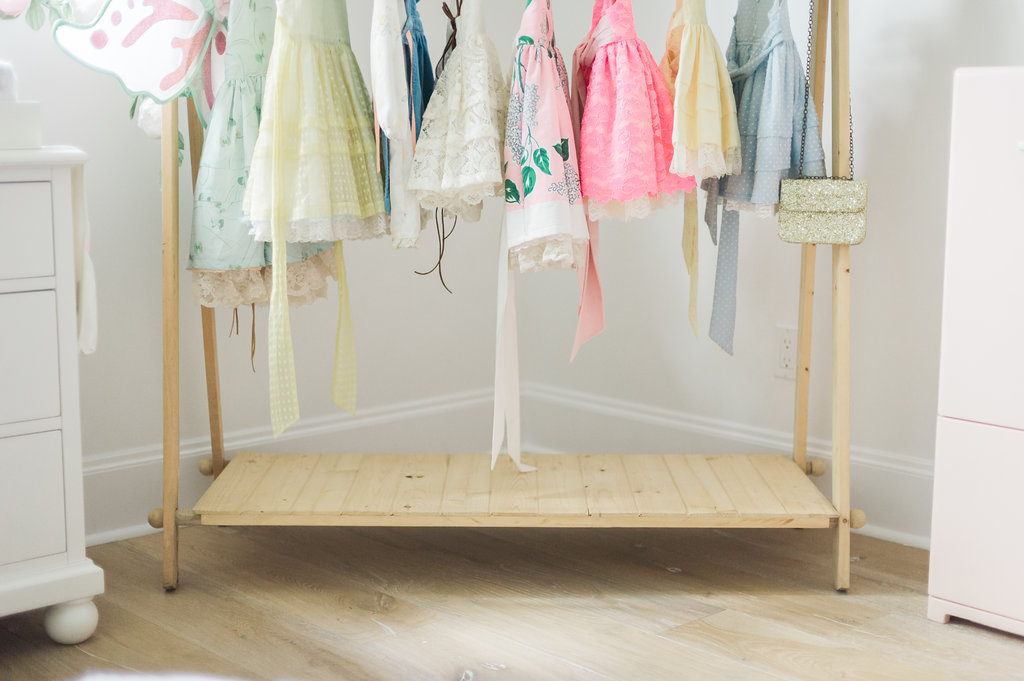 I'm obsessed with wardrobe racks in little girls, big girls, and nursery rooms! The must have piece for your daughter's room is absolutely a wardrobe rack!! Wardrobe racks are so gorgeous, especially since we get our littles such gorgeous dresses and costumes, why not display them right?! K wait. For all these reasons and more, I need a wardrobe rack too, right?!?!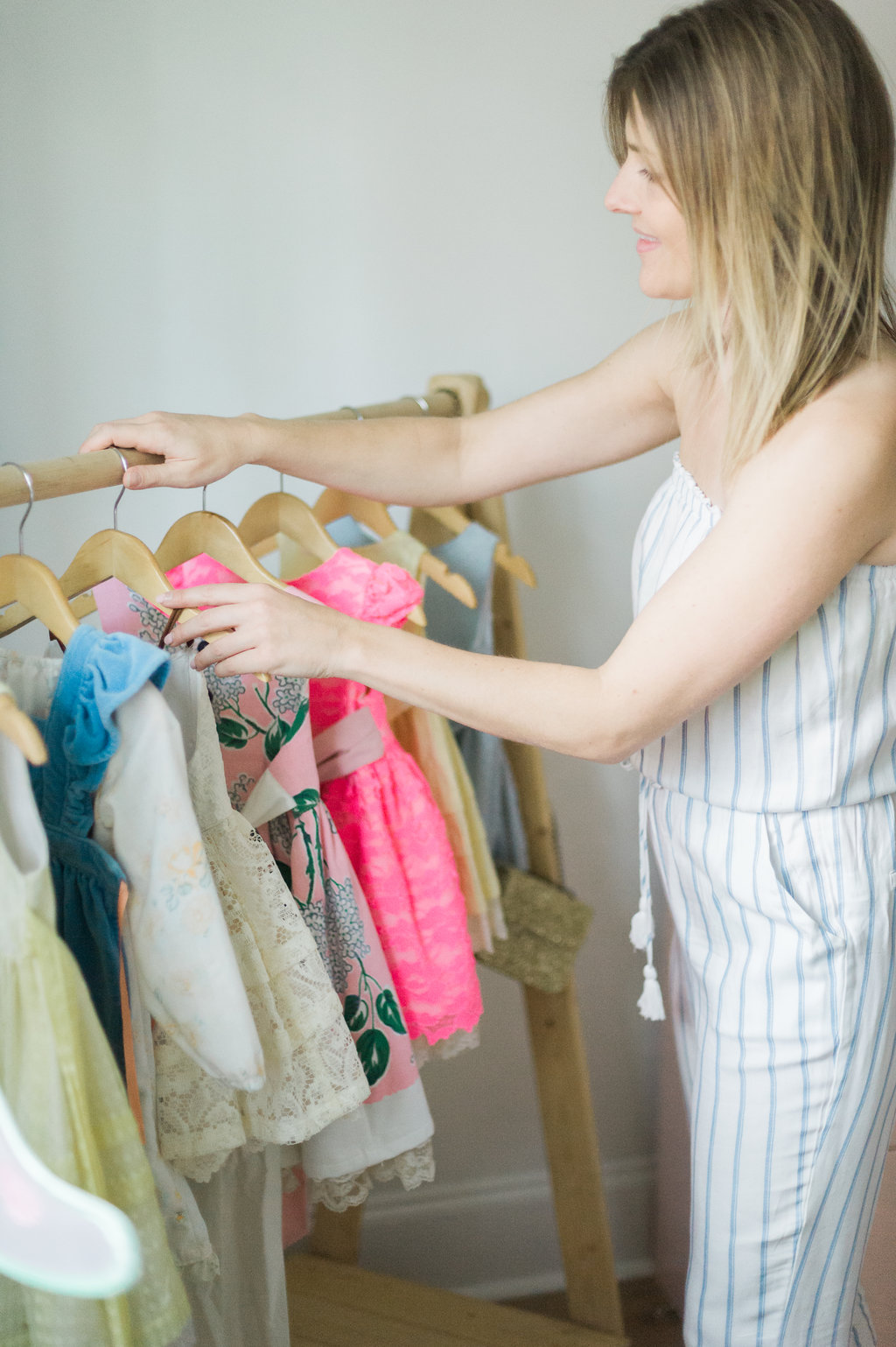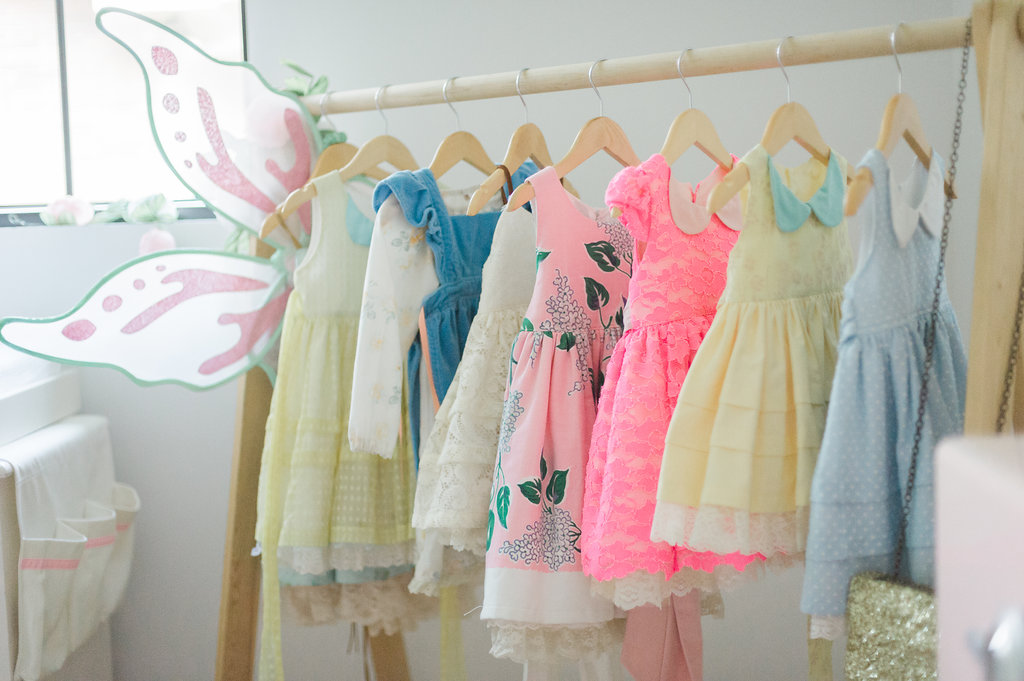 One of my favourite things about styling the little wardrobe rack is that you can display clothes from: any age; from more than one child; you can mix in costumes; vintage finds; pieces your parents kept for you! Really, all you want is a great mix of textiles from lace, to velvet, to sequins, and glitter. Try to pull clothes that enhance the colour scheme of your space.
I also added a pair of fairy wings and it makes it feel so whimsical. Another idea is to add accessories like the glittery purse I have hanging on the end. You could also display shoes below if you like. One tip is to use wooden hangers, so it feels like a store and adds a bit of glamour.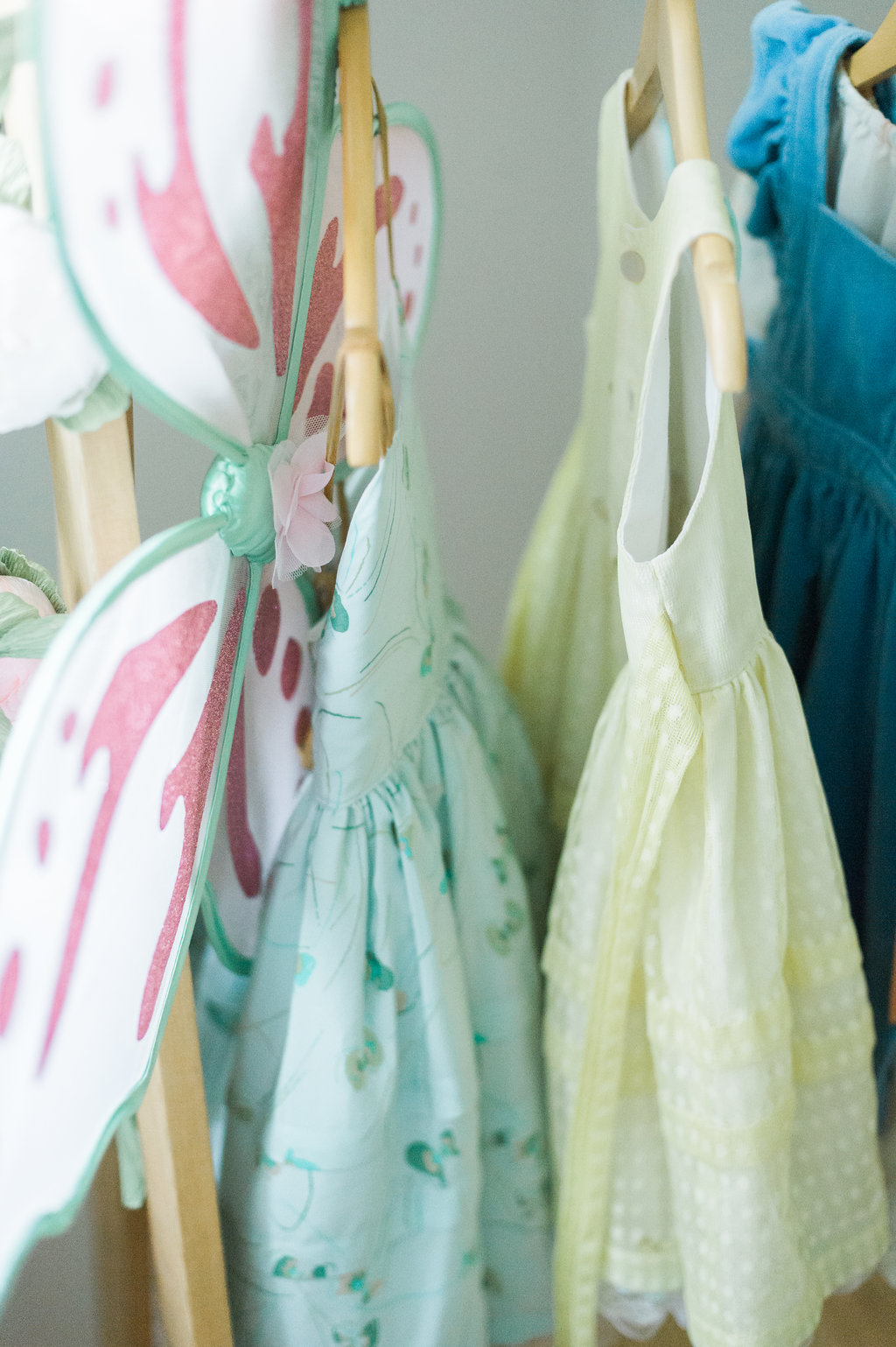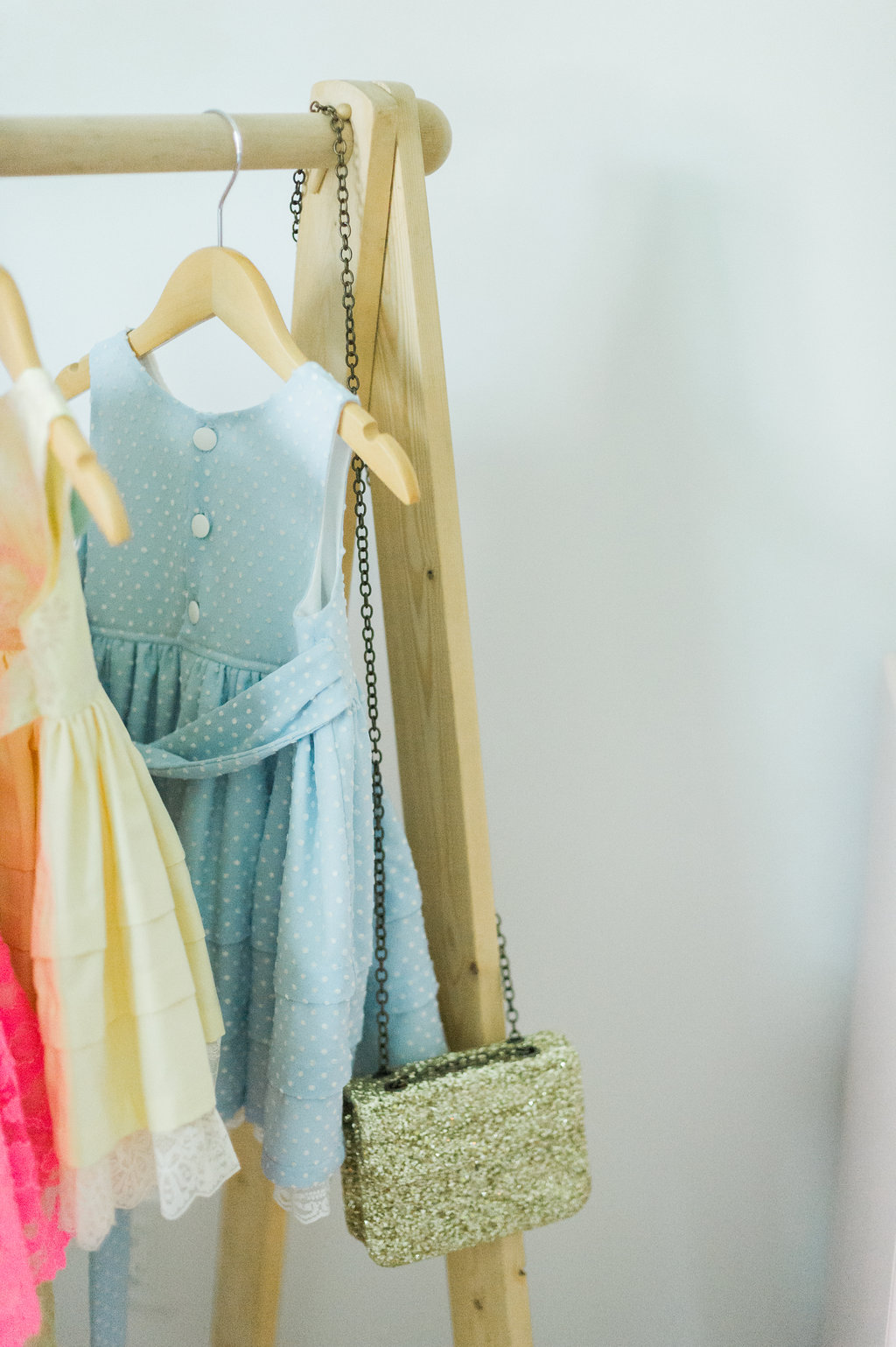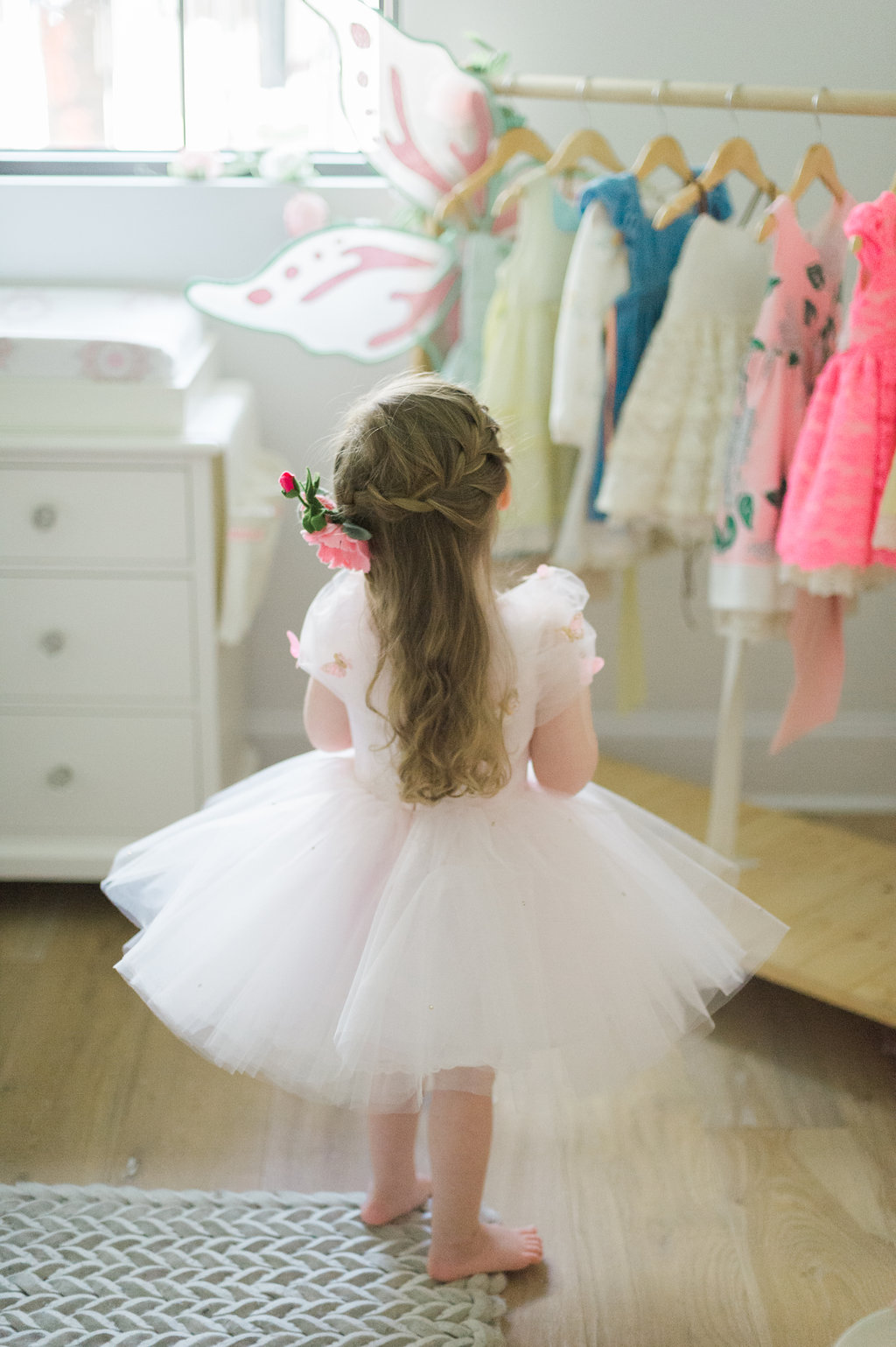 I'm so fortunate that one of my closest friends and neighbour is the designer behind Aggie and Francois, so that is where I get my out-of-this-world dresses from. This one Juliette is wearing has applique butterflies and I've linked it at the end of the post along with my other favourites! swoon!! They also hand make the flower head pieces from felt, so she can wear them forever. Have a look at the flower crowns I've linked at the end of the post…jaw droppers!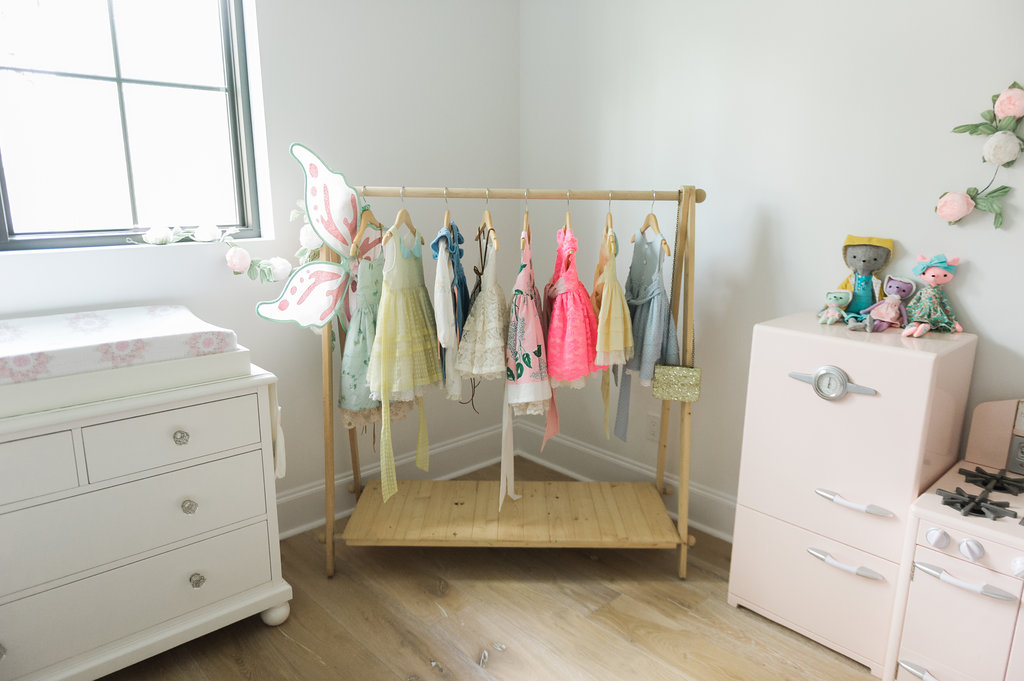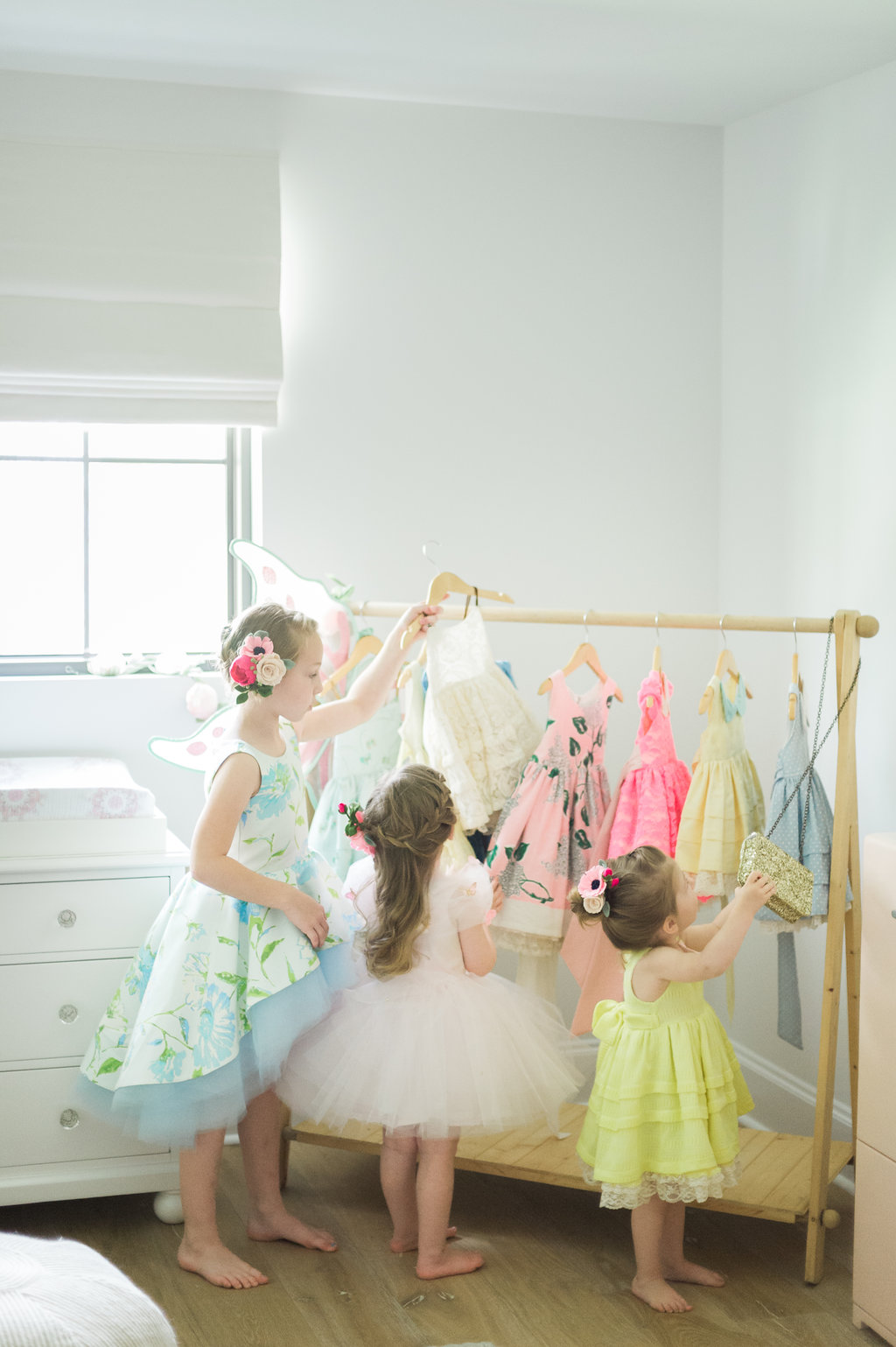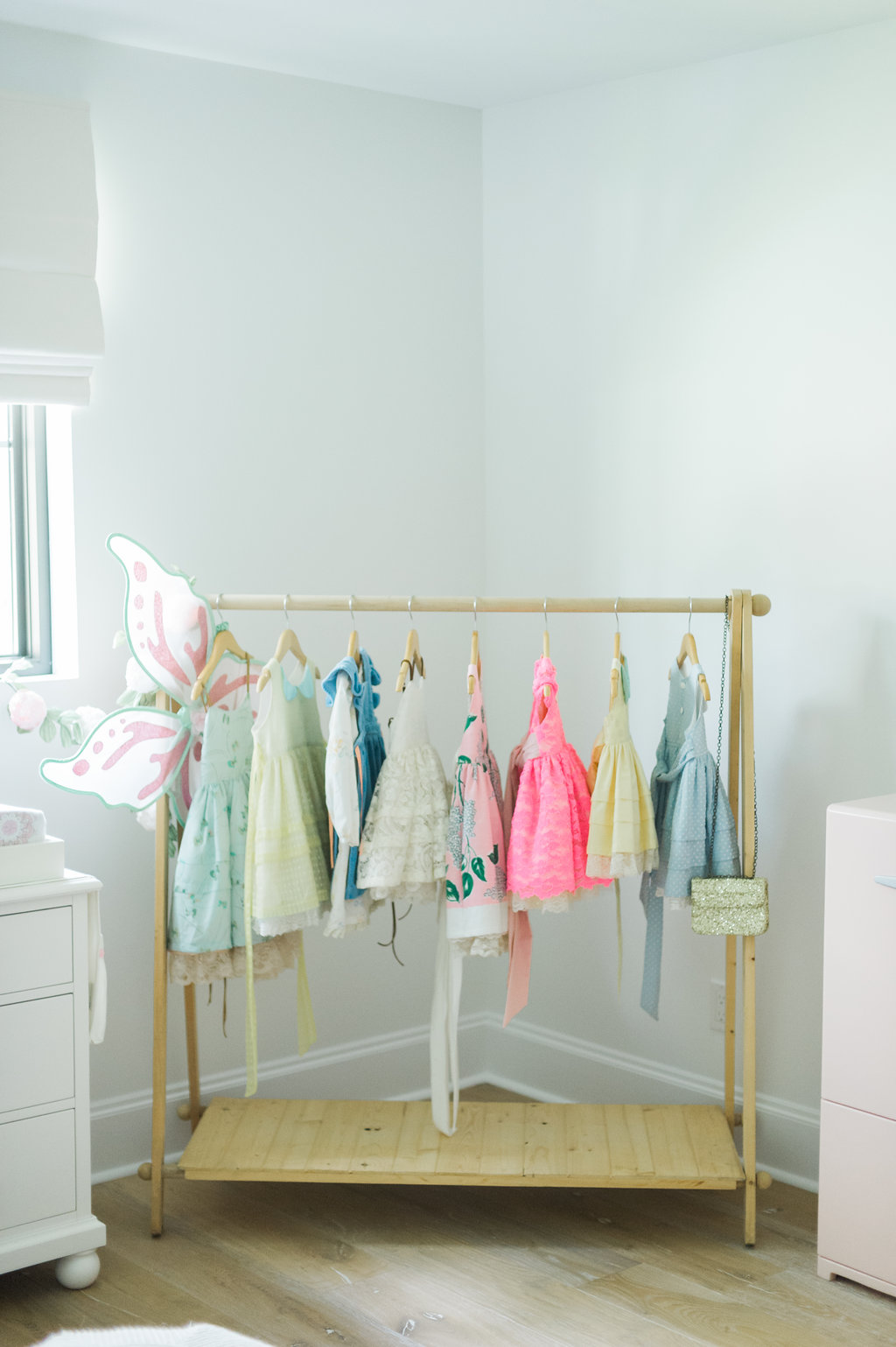 This wardrobe rack is handmade but you can get similar ones and awesome variations and I've linked them all at the bottom of this post 😉
I love this one from Pottery Barn Kids…it's on sale too…I think it's the one I want for Juliette's new room…it's linked below;)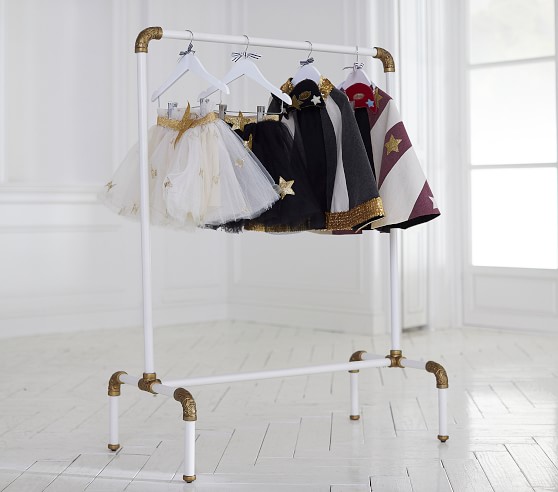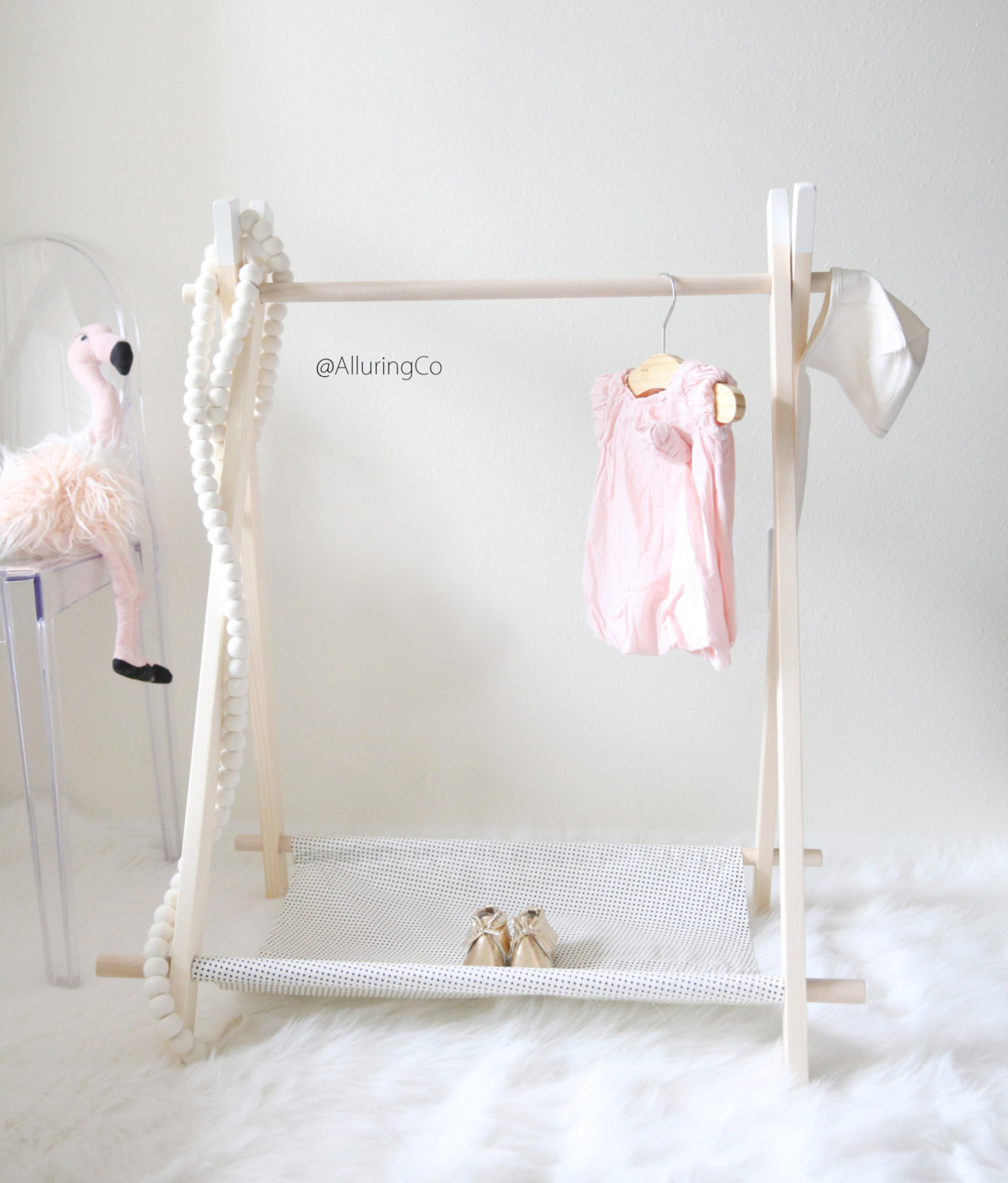 Shop Penelope's Dresses and Similar Wardrobe Racks