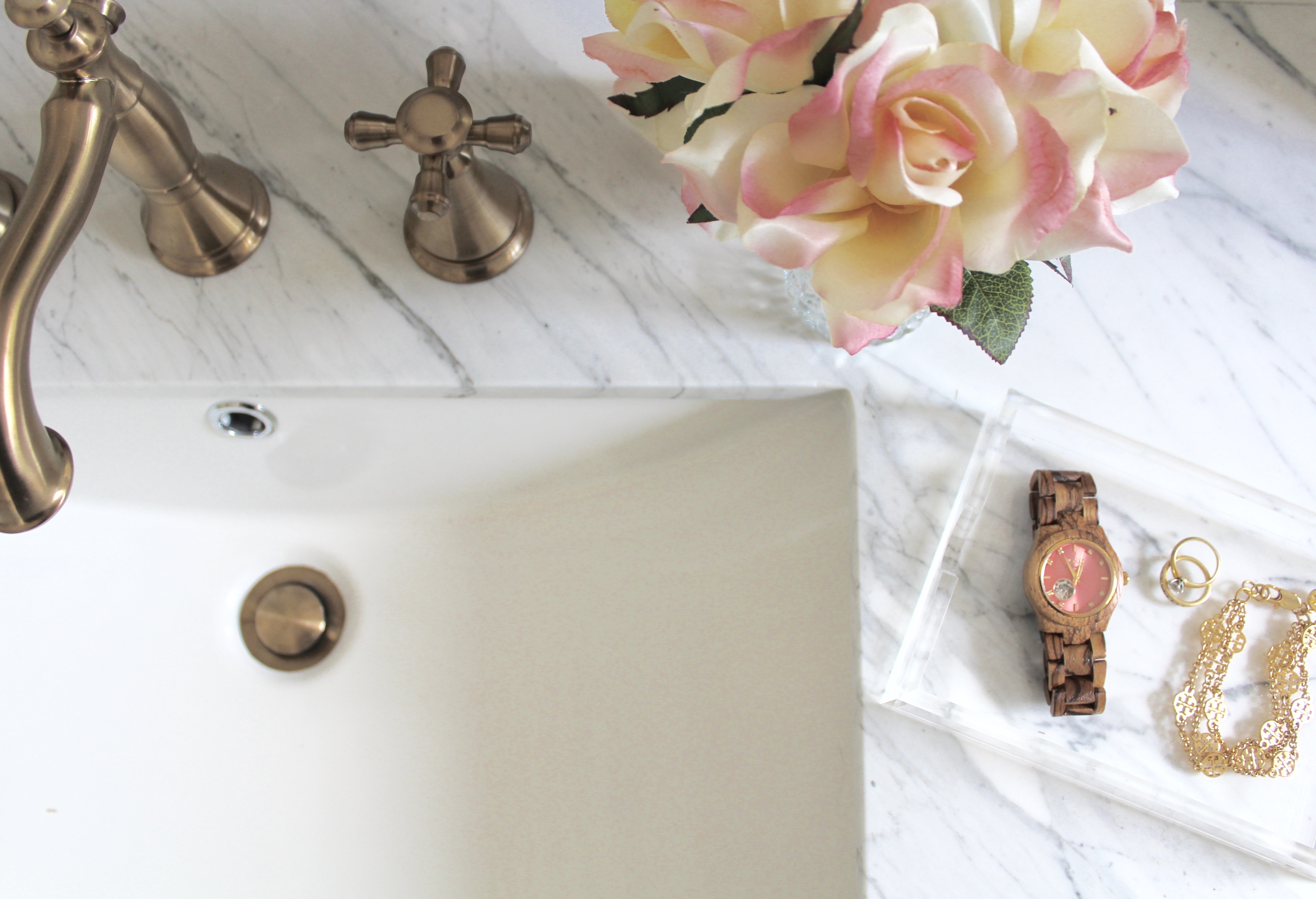 It really is so simple to have a styled vanity counter. Besides my faucet, which is the love of my life, all you need are flowers (fresh or faux) and a killer lucite tray…oh and just the right watch to style the tray amongst your jewelry! To help you style that tray, Jord Wood Watches, is going to give one lucky winner $75 towards the watch of their choice…which can go a long way because many of the watches start at $139! Everyone who fills out an entry (that's you) automatically gets $20 towards a watch…woohoo! (giveaway closes 8/30 at 11:59pm)
to enter the giveaway, click here!

My lucite tray can be found at both Homesense (Canada) and Homegoods (US) in the bath accessories section, or you can link directly to an amazing set of 3 here on Amazon!  If you get the set of three use the large tray to style on your kitchen island, coffee table, end of your bed, or on a tufted bench.  So pick one up and add your favourite baubles for a totally styled vanity counter.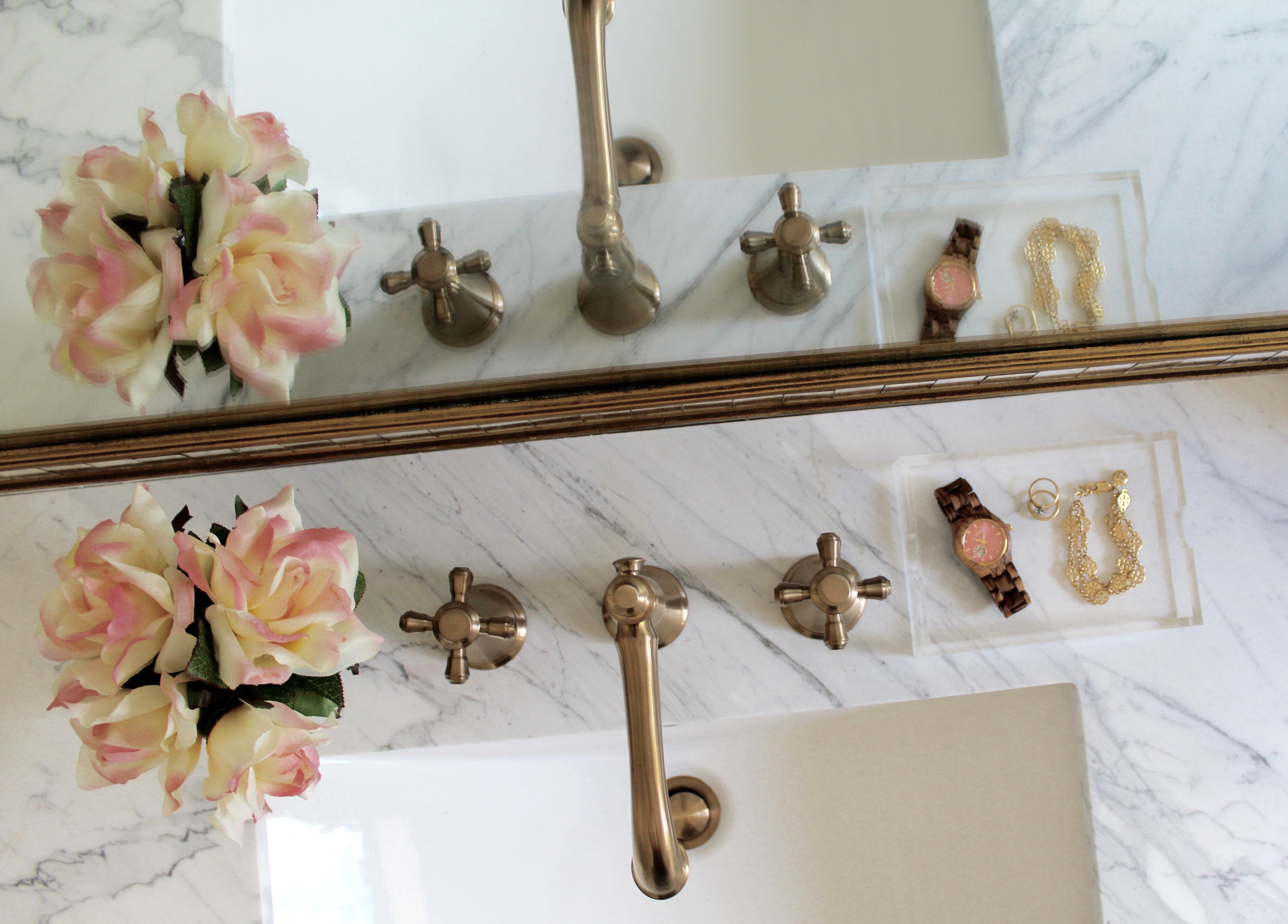 Now for my flowers: I'm using a juice glass from Pottery Barn, with some faux roses that I bought at Homesense. If you love fresh blooms I still recommend the juice glass…perfect size for the bathroom.
Now more about the gorgeous Jord Wood Watch eye candy. If you're like me, you've seen them on everyone on Instagram…right??! I can see why, because in person they are, actually, even better looking…if that's possible. My watch is is called Zebrawood & Rosé…obviously I picked the watch that goes perfectly with my home decor and my favourite DRINK!!
Here's a little rundown on the details:
every link is real wood, pure and simple!
you don't need a battery because it's self winding
the back of the watch is glass, so you can see all the gears moving around
the packaging is gorgeous, if it's a gift
they SIZE the watch for you before you get it…how smart is that?
the watch exceeded all of my expectations…which is always the best way to feel with a purchase!
So the moral of the story is, use your favourite jewelry as decor for your vanity using a lucite tray…and if possible, match your watch to your flowers!! ACTUALLY match everything you wear to your home decor!! #jokingnotjoking lol!!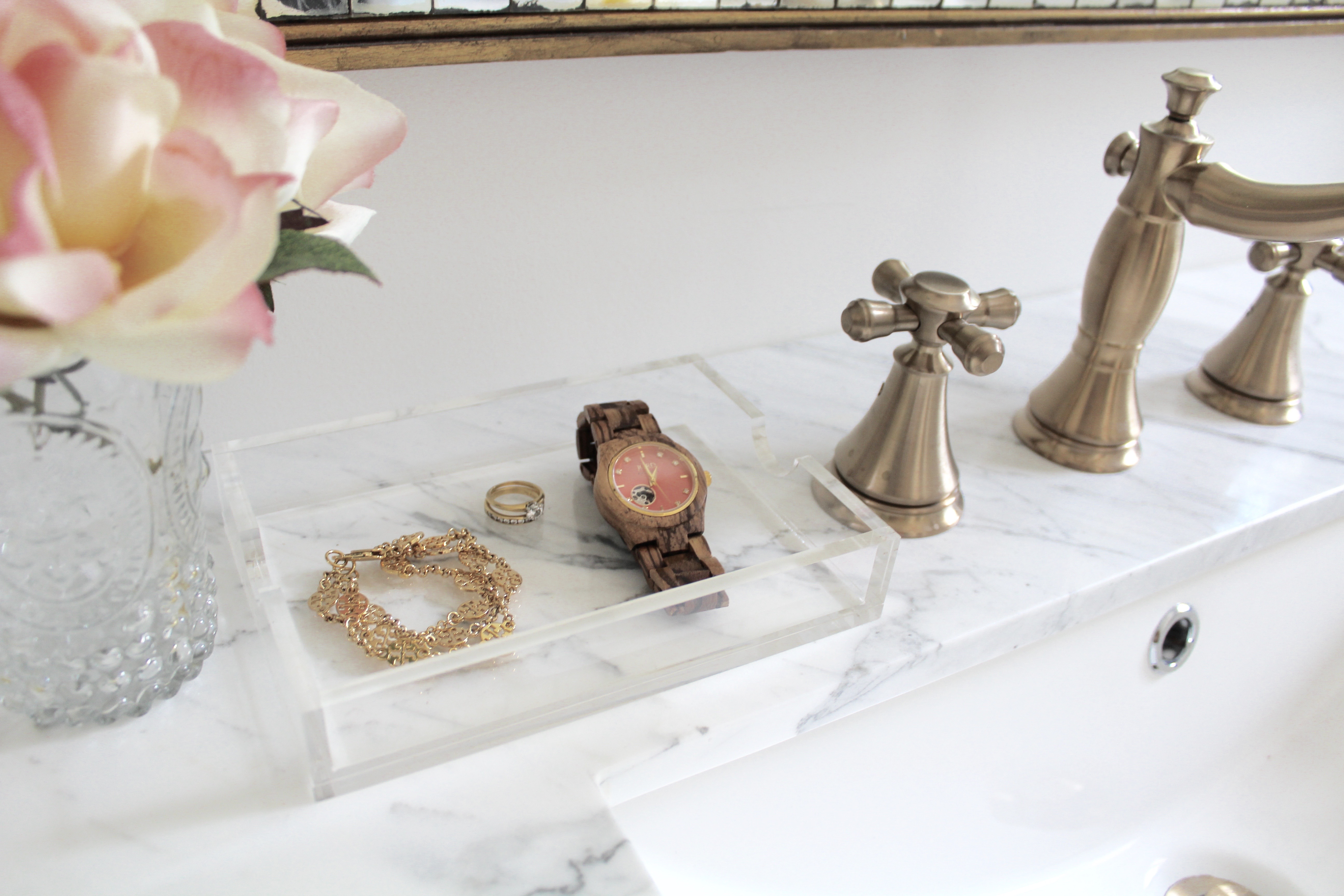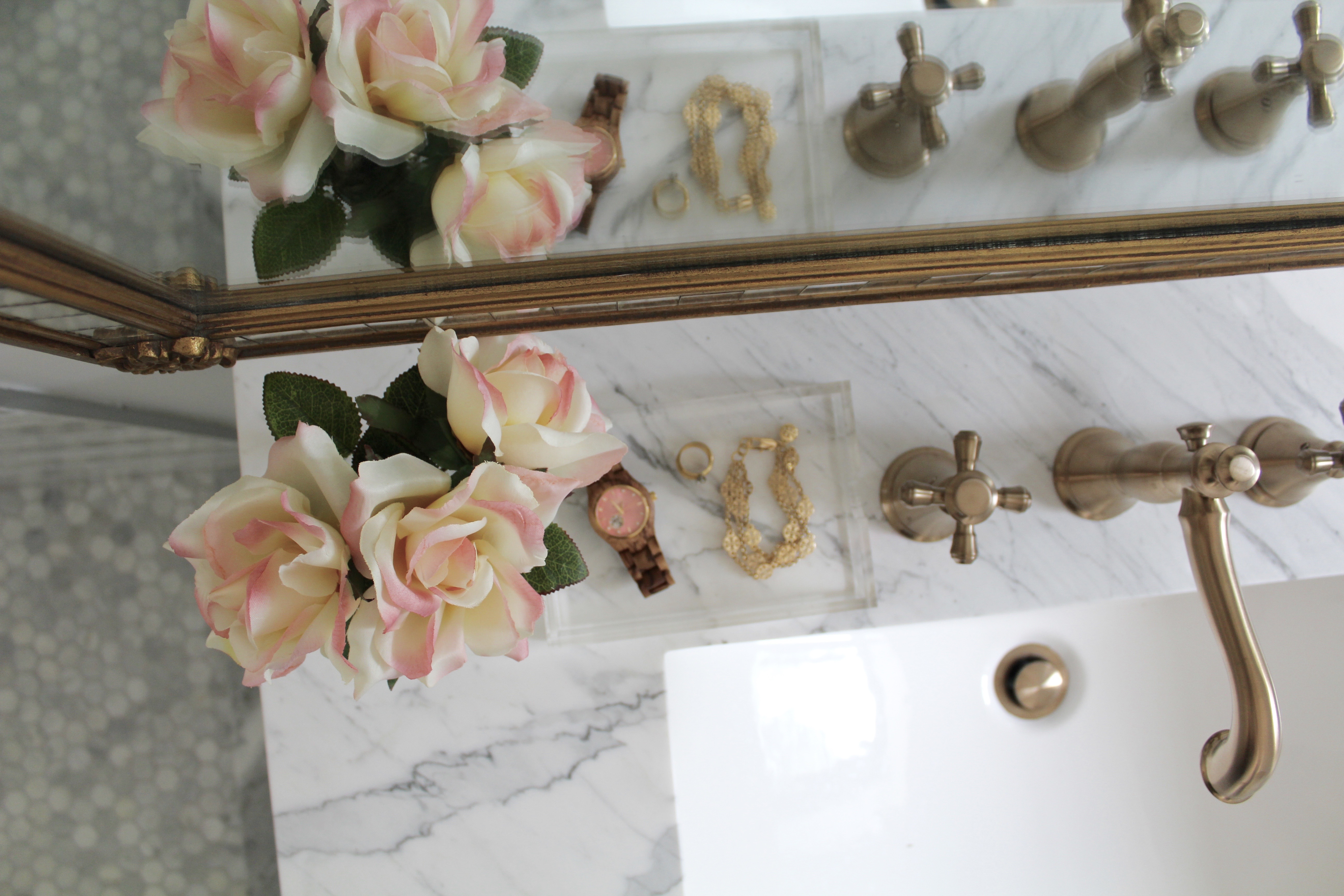 This post was sponsored by JORD Wood Watches
Wooden Wristwatch