Oh my GOD I am literally so pumped up about my One Room Challenge that I've called Vintage Summer Family Room that I can't handle it! I want to be that person at the sports event that runs around pumping up the crowd and flapping my arms up and down to get everyone to stand up and get riled up…YUP that excited. To know me, is to know that I am in my element when I'm renovating…like in the zone!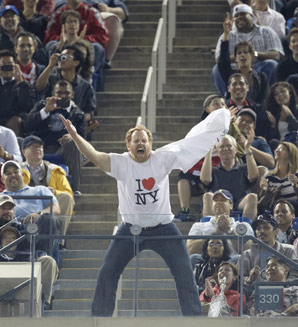 I want to be that guy.
Honestly, the second that a renovation finishes…I'm like tapping my foot and thinking ok. what's next? Right now, people are asking me am I sad to be selling my current house and I'm like, "Hell no, are you for real?" So I don't exactly talk like that lol! but that's the general feeling…I LIVE to renovate….like it's my air…so now that things are going again with this One Room Challenge: I'm loving it!
If you missed the last post, I showed photos of the family room before from 1969 and then the current space which is at the drywall stage. Here's a quick reminder of the before, demo, and current stages!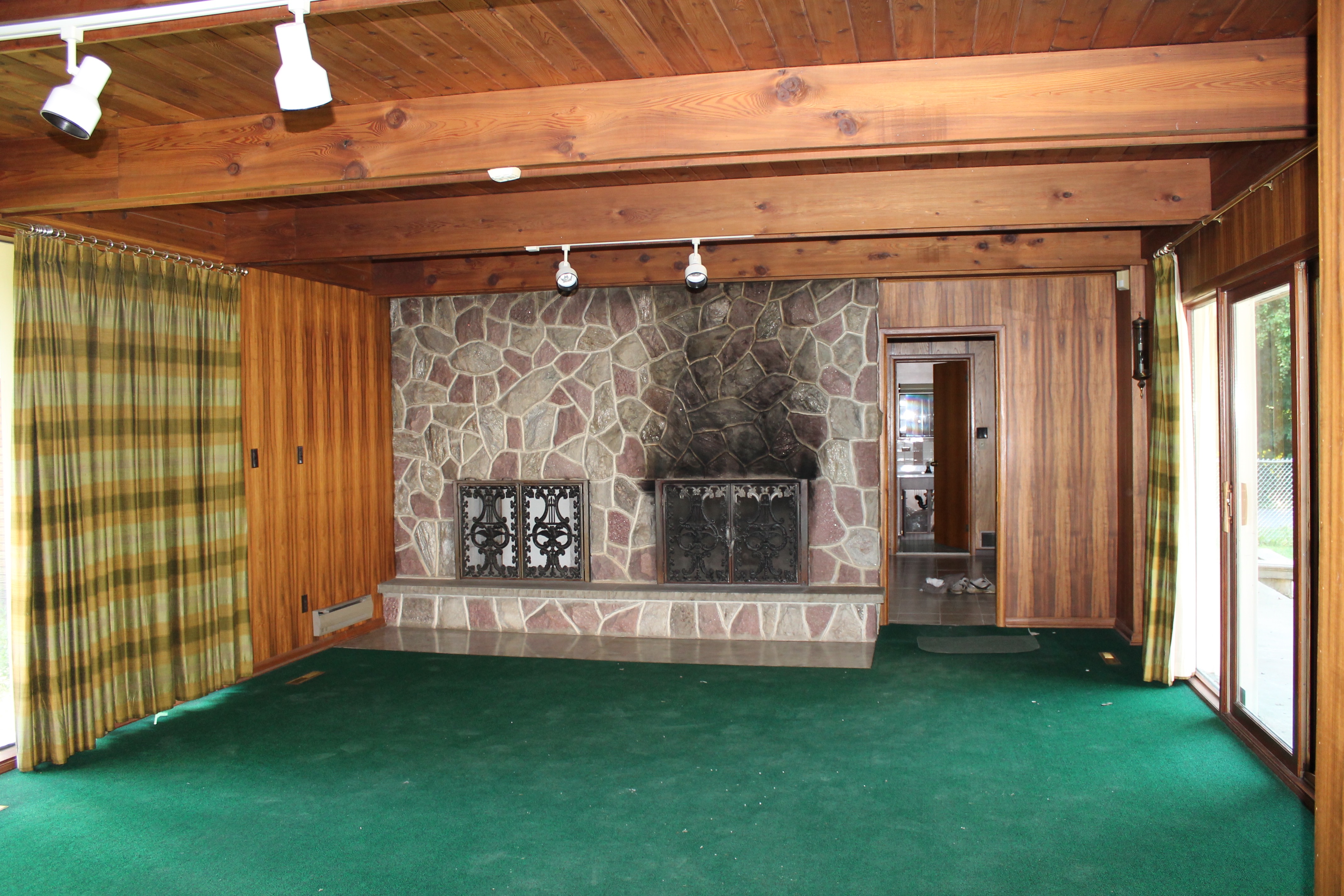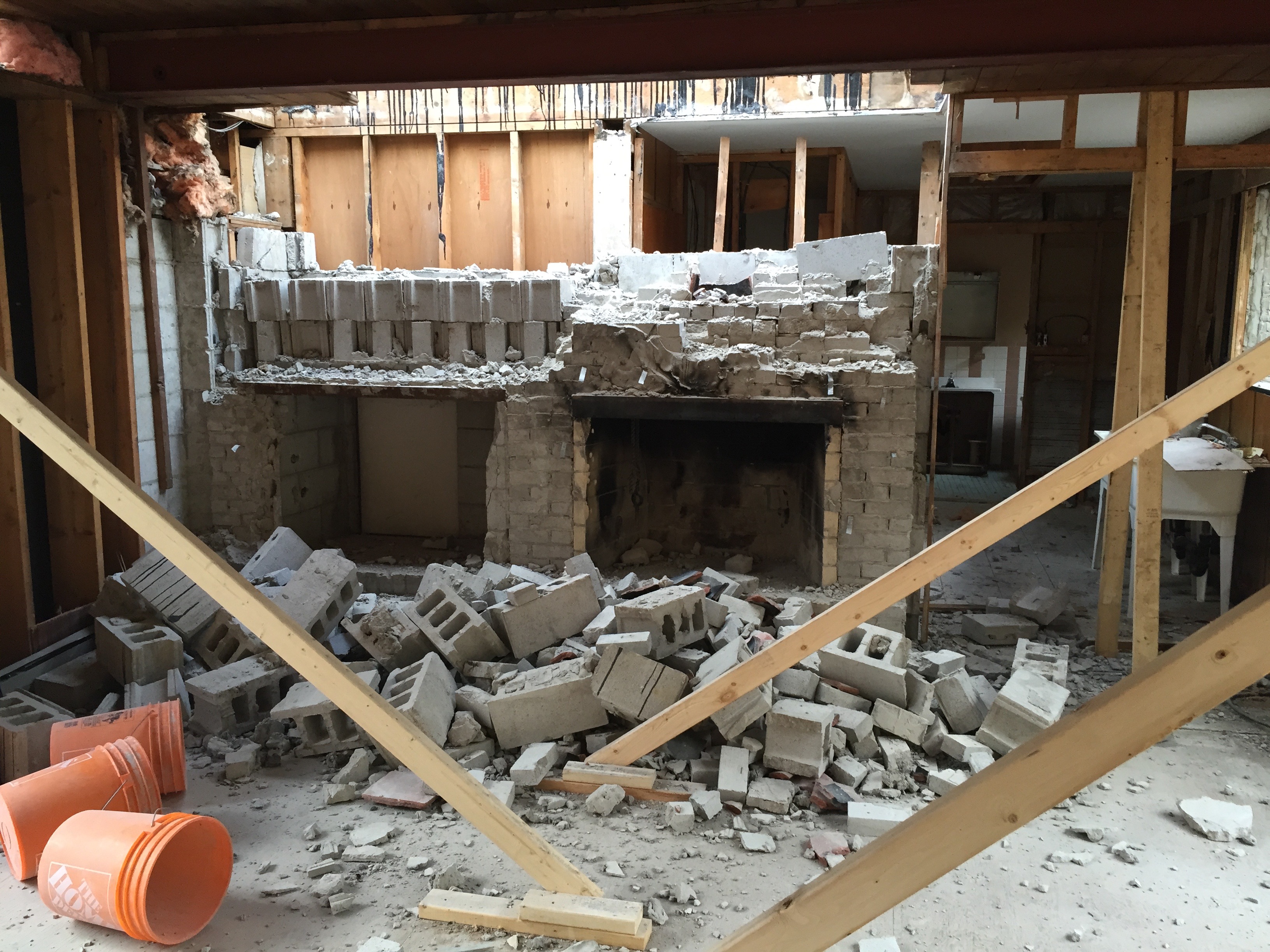 That's an image of the fireplace be taken down, because we moved it to the front wall (so read all about that in the first post and how it was enough space to create a laundry room). And here is the space currently.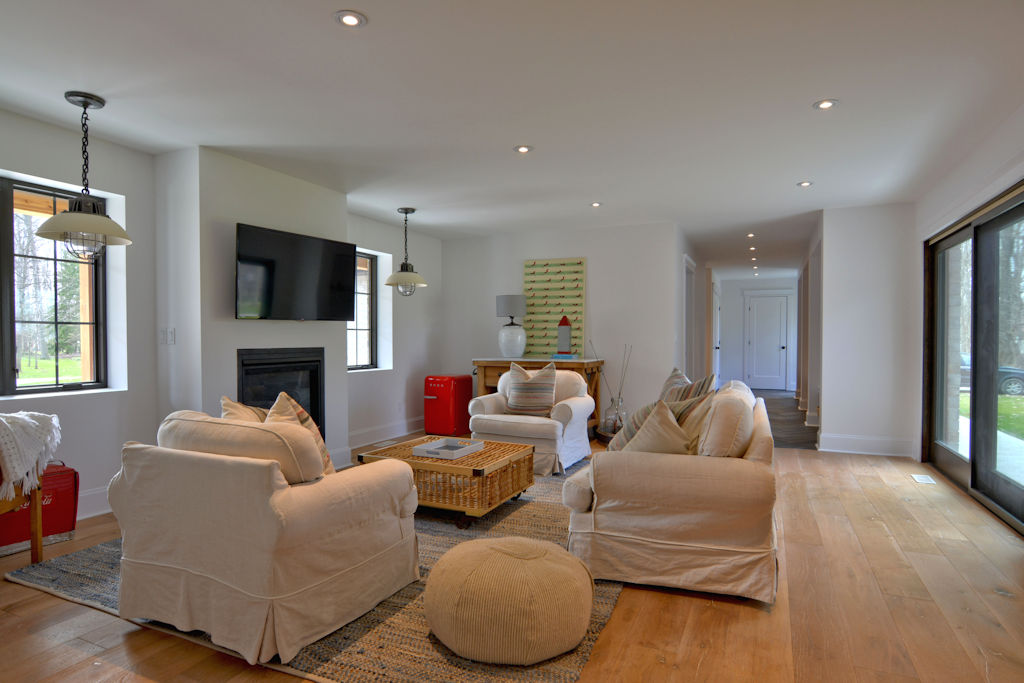 We picked up Matt's brother from the airport yesterday, because he's in Halifax flipping a house on his own. I just had a massive talk with him this a.m. about my visions for the millwork (builtins) and I just wish that I was at home with him right now and not on my lunch break at school…however I wouldn't be able to type this if I wasn't so it's not all bad. Using my lunch breaks and every spare moment is how it all gets done until maybe one day when I renovate full time…howevs that day may never come, so I just need to find the joy in stealing time for my passion. (in case you're doubting that it's really my lunch I snapped a pic in my classroom 😉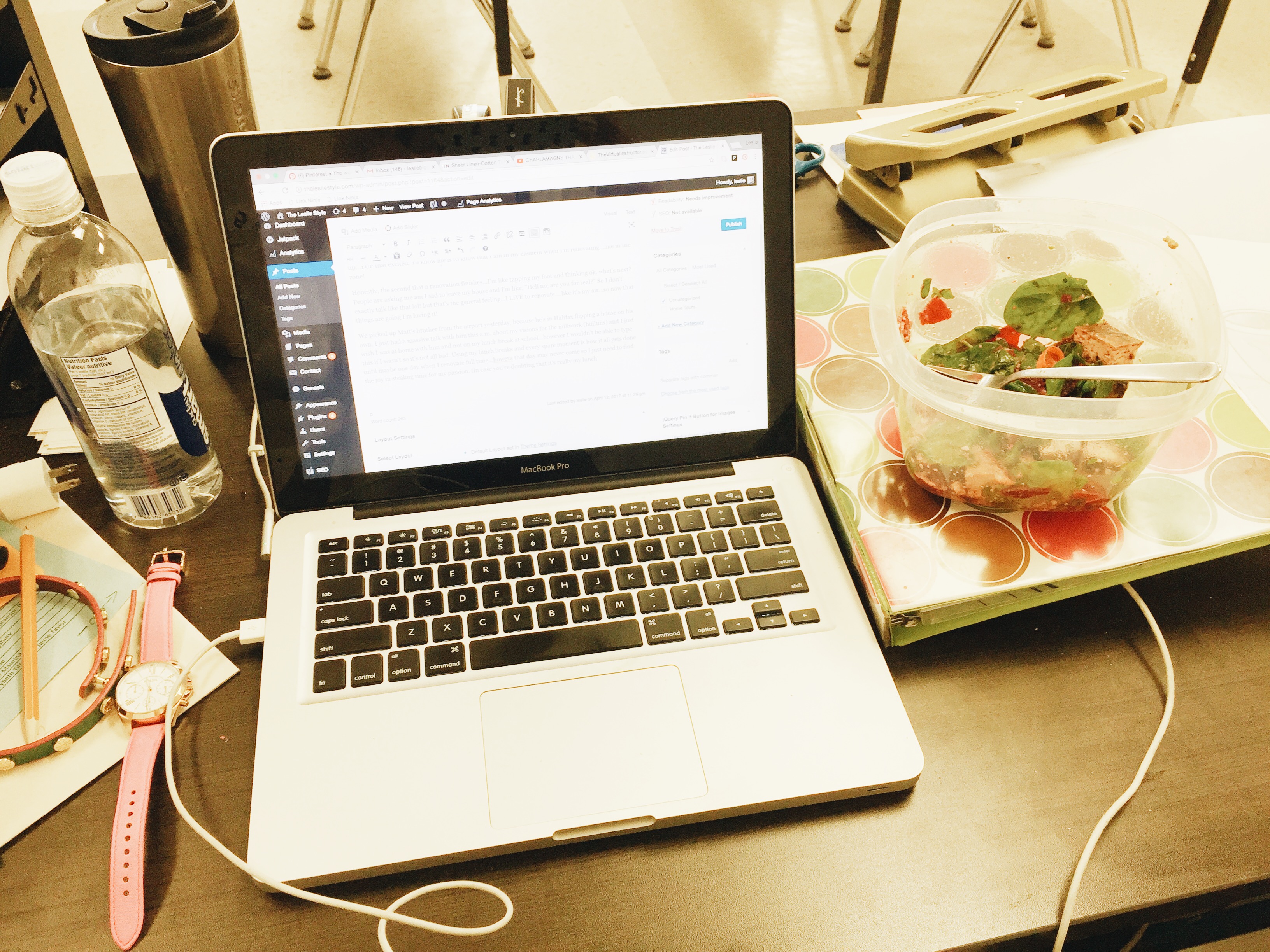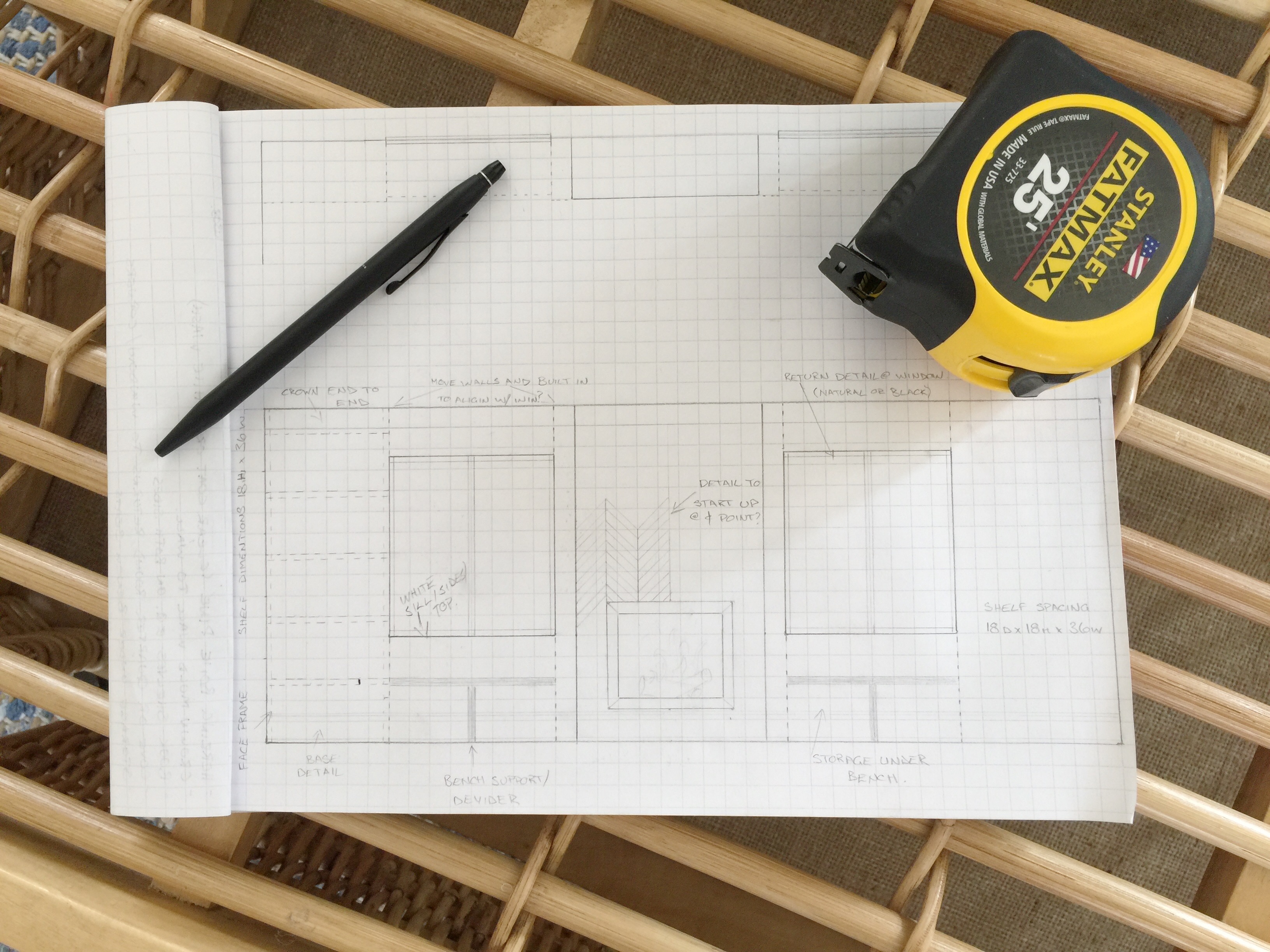 What I Got Up To This Week
So what's happened since last time we spoke in the week one post??? Well A LOT. I spent the majority of the week leading up to the week one post on Craigslist…like a lot of time. I found two great pieces and on Saturday I went to pick them up. You're not going to F'n believe this but I found the EXACT chair from my moodboard. In case you guys missed the first post, I was talking about how I love the look of the furniture from Anthropologie but that I cannot afford that look even one little bit. Here is my moodboard from last week which I'm calling Vintage Summer!
One Room Challenge Vintage Summer Moodboard 
Craigslist Finds
So you see that olive green Anthropologie Rhys chair pictured above…well I got it!! It's mine all mine and patiently waiting in my living room to be put in my family room. I've kind of gotten really used to it in the Living Room though…lol! The story behind the chair is that the owner called Anthropologie and explained that the chair was fading from the sun and they sent her a new one and never picked up the old one, so she sold it. Ummmm heck yes I'll take your faded chair…I'll take your scratch and dents, floor models, previously enjoyed super awesome stuff anytime!! I am a craigslist sniper…I live for gently used awesomeness. In fact, I get really weird around new things…like I never think they are good enough for what I paid and I'm overly protective of them getting wrecked. I feel really comfortable when someone has test driven something before it makes it to me. I'm really uptight about wear and tear and, ironically, used things help me be normal.
I got this affliction for used things from my father who taught me how to buy when I was little with classified ads in the newspaper and goodwill. It's so cute because he now takes my daughter thrift shopping (literally since she was old enough to walk).
You guys probably want to know the knitty gritty about the deal I got. So, the chair retails for 1,998.00 plus  $149 shipping plus 128.82 tax = $2275….wow that's an expensive chair…and that's american money so for my Canadian wallet that equals 3,412.91 once you add exchange and duty. It might as well cost 3,412 unicorns because it's that impossible to purchase. However, when it's listed for $1000 and after a few days of negotiations you get it for $550 the chair of dreams became mine….thank you God for fading this chair for me!! And thank you to the kind people who owned it for placing it in front of a window and for letting me adopt it. Crazy sidebar….when I arranged to come get it, they asked if I was a decor blogger because they had read my post about wanting one…of all the gin joints in town….like how small of a world is that? Please keep me in mind if anything else fades…love you guys!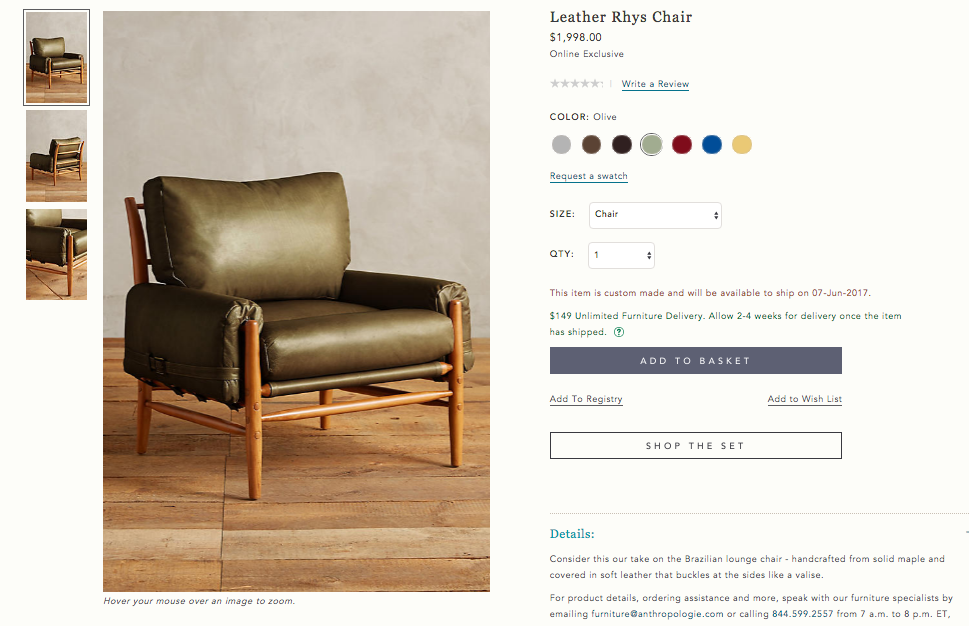 At the same time that I found this life long love, I found a totally random antique version of this style of chair. It was a loveseat that was in someone's basement when they bought it. I am all too familiar with this type of basement furniture. The massive mirror over my console in my dining room and the work bench I use as my console table were both finds in my own basement when buying a home. Old basements are Gold Mines!
However, this person did not want this "gold"…enter me and tons of scrubbing.  This was advertised as "Antique Horse Hair Couch"…ummm ya nobody is searching for that except me because I plug it all in when I'm searching. So I took this baby home for $200…but I really wanted to pay $150 but let's not spilt hairs…get it…horse hair!! Here's a pic from the ad. It's so cool right?? One thing I know about vintage pieces is that it's all about context. Take that baby out of its current environment and infuse it into your own space and style it up, and you can make miracles happen…I hope!!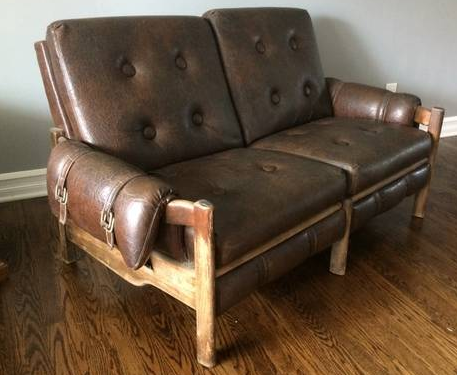 True story…I'm allergic to horses…is that ok? It's in the garage while we build the builtins, so I don't know what's going to happen…lol!
New Pieces
RUG: My rug was delivered. It's pictured in the moodboard but here is a direct link to it. It's the same rug that I have in the runner size in my Modern Boho Bathroom Renovation which you guys loved (P.S. I just found out that this bathroom is going to be published and I can't wait to tell you about it once I can!…but you can see that bathroom and read the post here.)
LIGHT FIXTURES: I also received my chandeliers which are from Canadian Tire…they are going to pack so much dramatic punch in my space…the brass kills it!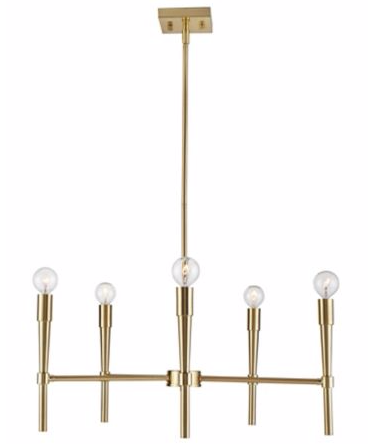 BAR CART: At Christmas time I won a lucite bar cart fromKatie Kime and Inspired By This by entering my Christmas Decor photos in a contest and since then its been delivered and I'm styling it for the family room! You don't even know how freaking cool it is…it's the most exciting thing I have ever won…it's my baby. The quality is just beyond words. Even if you don't by a bar cart Katie Kime has so many amazing pieces to put in your home. I have plans for her textiles and wallpaper in my next home renovation beginning in July!!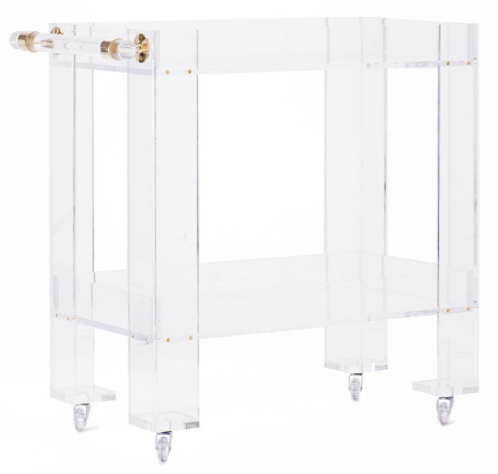 ART: Last but not least, my art should be arriving any day! I'm going to do a full-on ode to art section in next week's post, so we can truly appreciate its importance to my room (to any room!!) Ok I can't wait…here's a hint: I can't wait to show you the Teil Duncan pieces!! Next week I'll share in detail each piece with you guys because i'm so in love.
Thrift Store Finds
Oh ya…so excited about this one…I went thrift store shopping for Vintage barware for my lucite barcart!  My friend and soulmate Cori from CJHFlorals brought me to the holy grail of thrift stores on Monday and I just about lost my mind over my finds. Here are a few of my favourites, but I'm keeping the rest for the reveal!!! They are all so good.
This dog though. He has more personality than I ever could, if I lived to be 200 years old.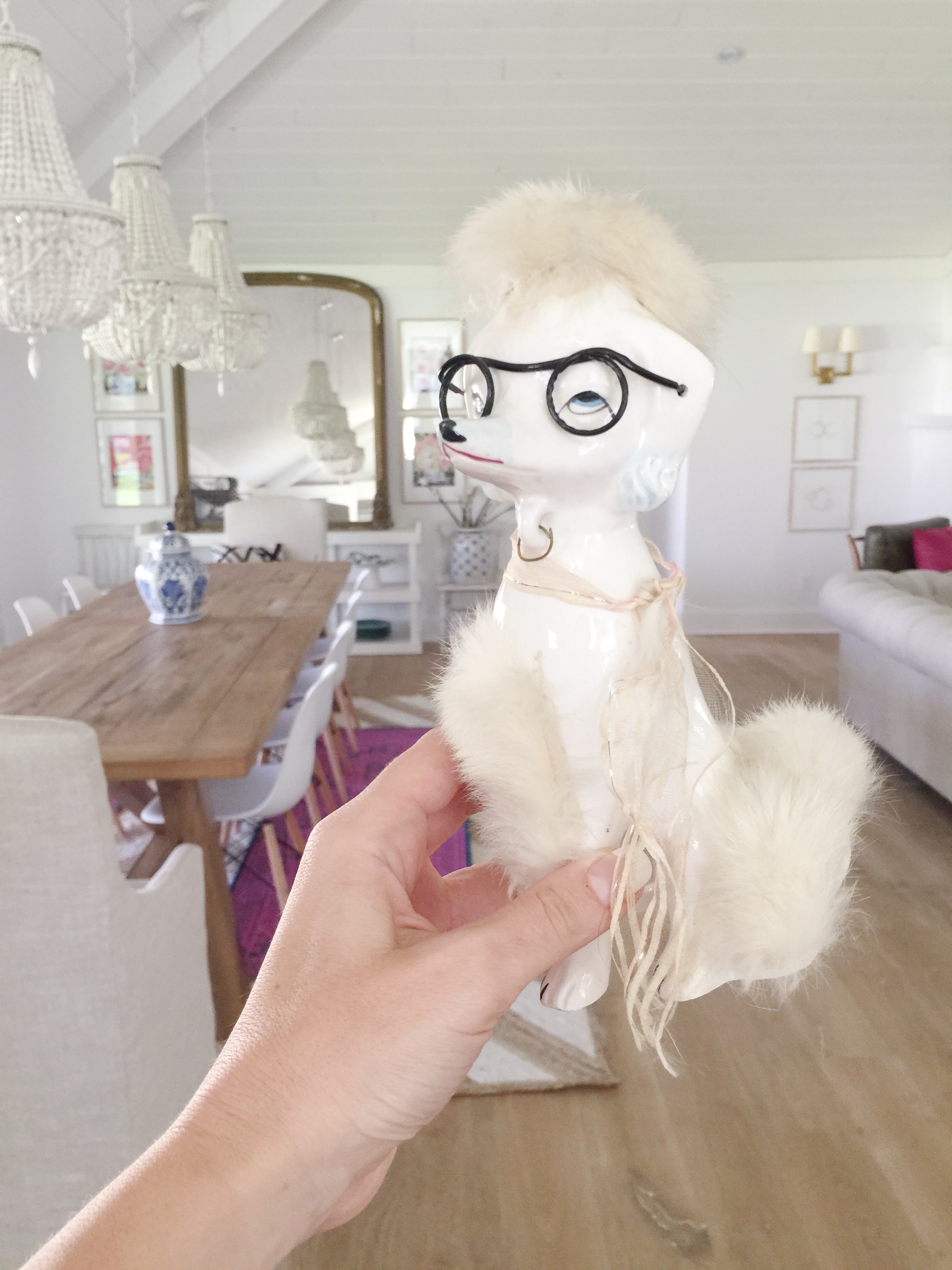 And this set of glasses…I mean come on!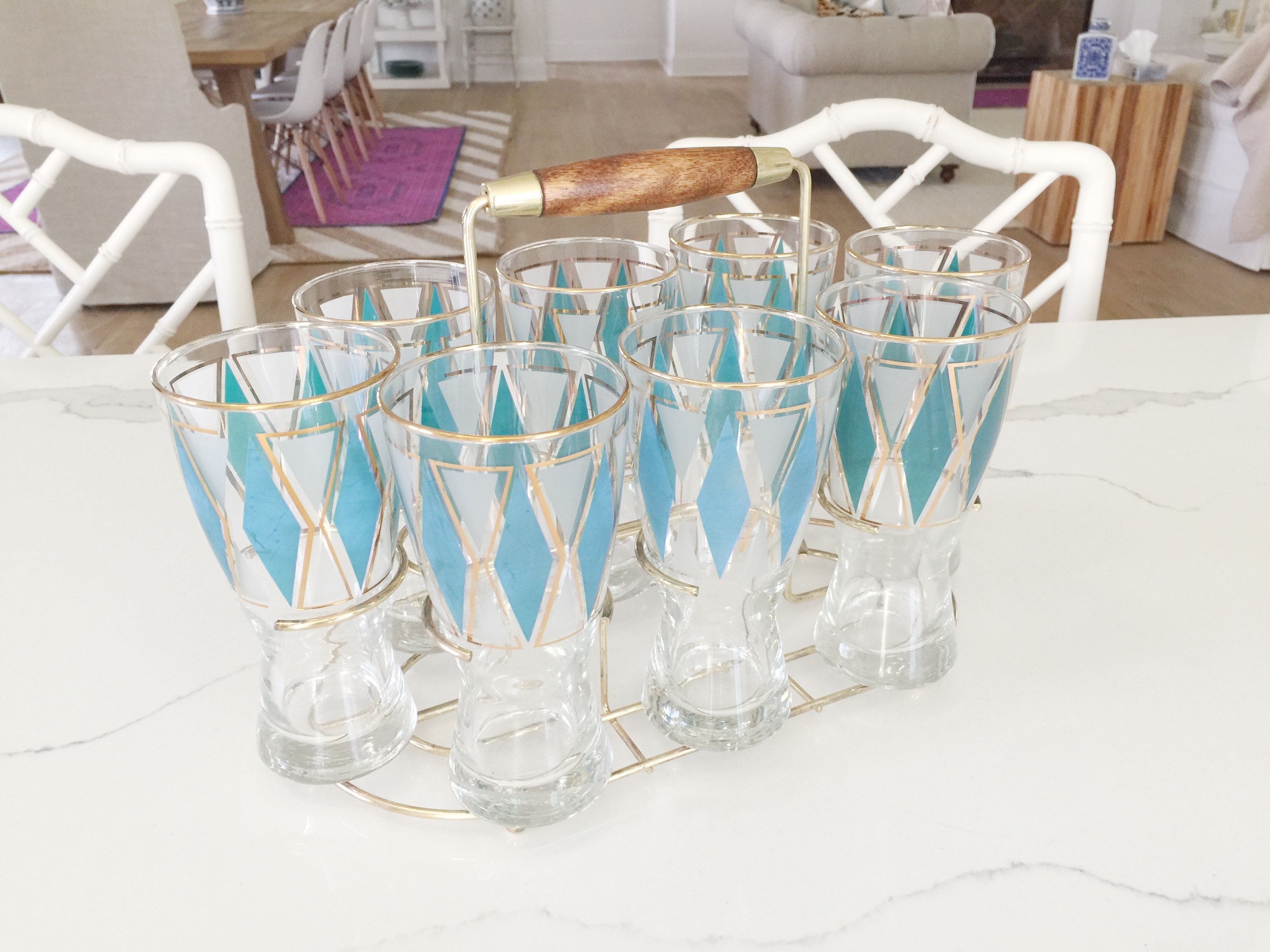 Ok that's all for this week folks…make sure you subscribe because next week I'll be showing the millwork (epic millwork I should say!!) come together…we'll have tons done and I'll share more sneak peaks oh and I'll share the art that has stopped my heart since I laid eyes on it because it will be at my home fresh from being framed by the amazing Framebridge….seriously I can't wait to explain how Framebridge works so you can start framing the crap out of everything you come across….so until next week!!
Make sure you check out the other spaces being overhauled in the One Room Challenge here!