I'm really excited to share our family room renovation reveal with you!  The big changes to the space are lighting, trim work, wallpaper, and paint. I'm sharing all the details behind these changes.
Our family room is right between our formal living room and our kitchen. The kitchen was actually the dining room, but we turned it into our kitchen, and we absolutely love the change! (I just revealed both the formal living room and our new kitchen, so have a look, if you haven't!) The family room is the perfect space to make really cozy, comfortable, and full of character. This space has the fireplace which is the key to relaxing in a family room.
It's funny because I called this home Modern Parisian on Main Street and the family room being a more relaxed space by nature ended up having a Modern French Country feel which is really cool to have a couple styles represented in the home but all of them feeling french!
Have you guys taken the house Before tour? The family room is the red room…here's a look at the before from both directions!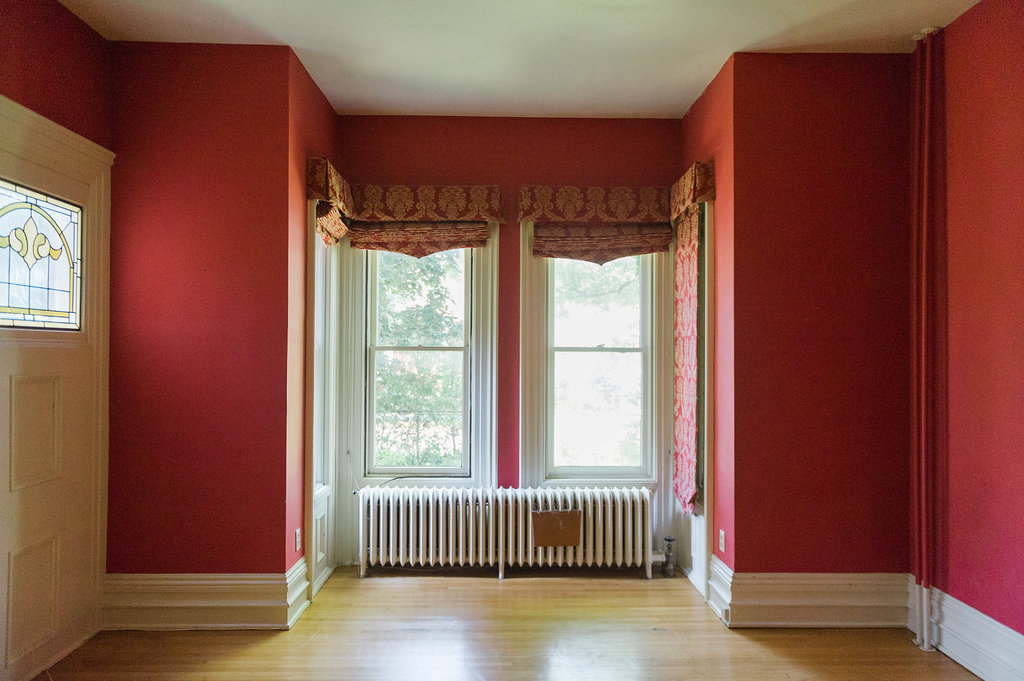 Lighting
To know me, is to know that I'm bonkers obsessed with lighting! I always start my designs around a statement knockout light and this space was no different. I wanted to find a chandelier that felt completely different from the super stunning Tilda that I chose for the living room, but the two lights needed to speak to each other and compliment each other because the rooms are right beside each and really open concept. Depending on where you're standing, most of the time, you can see both fixtures.
I found the perfect light at Lighting Connection. I love Lighting Connection because of their selection, customer service, and prices. I've gotten so many messages from you guys about really appreciating the introduction to Lighting Connection that I made in my Living Room Reveal because you really did find the prices better than all other lighting shops and that you're loving their customer service. Honestly, they are incredible people.
Complimentary Lighting
In order to compliment the Tilda, I decided to go with another white light fixture, which is my current obsession. I chose the Jarrod drum pendant. I love this light because it has so much texture and because it feels romantic and eclectic and modern all at the same time. It's also MASSIVE at 30″ x 30″ which I love because oversized lighting is so stunning and always a show stopper!
The Jarrod is special because it can help a space feel more modern if it's feeling too rustic, or it can help a space that is a bit too modern to feel more eclectic…it's pretty powerful! Here are two shots of my light that I found pinning. I really love showing the same choice that I made in a completely different context.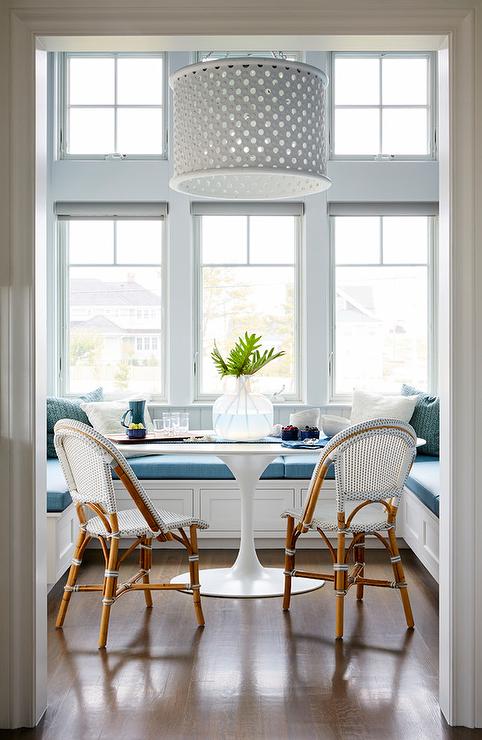 Image source pinned from Decorpad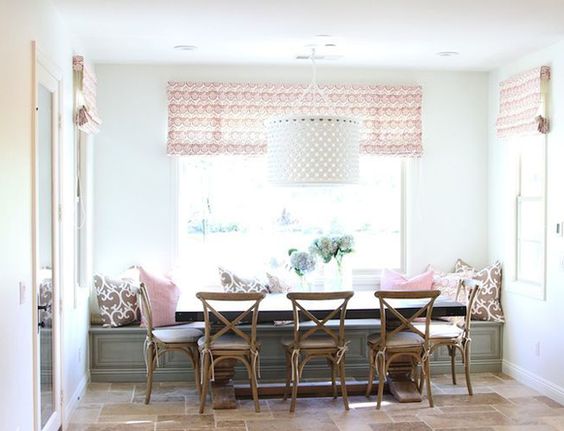 Image source from designer Becki Owens
Lighting Shape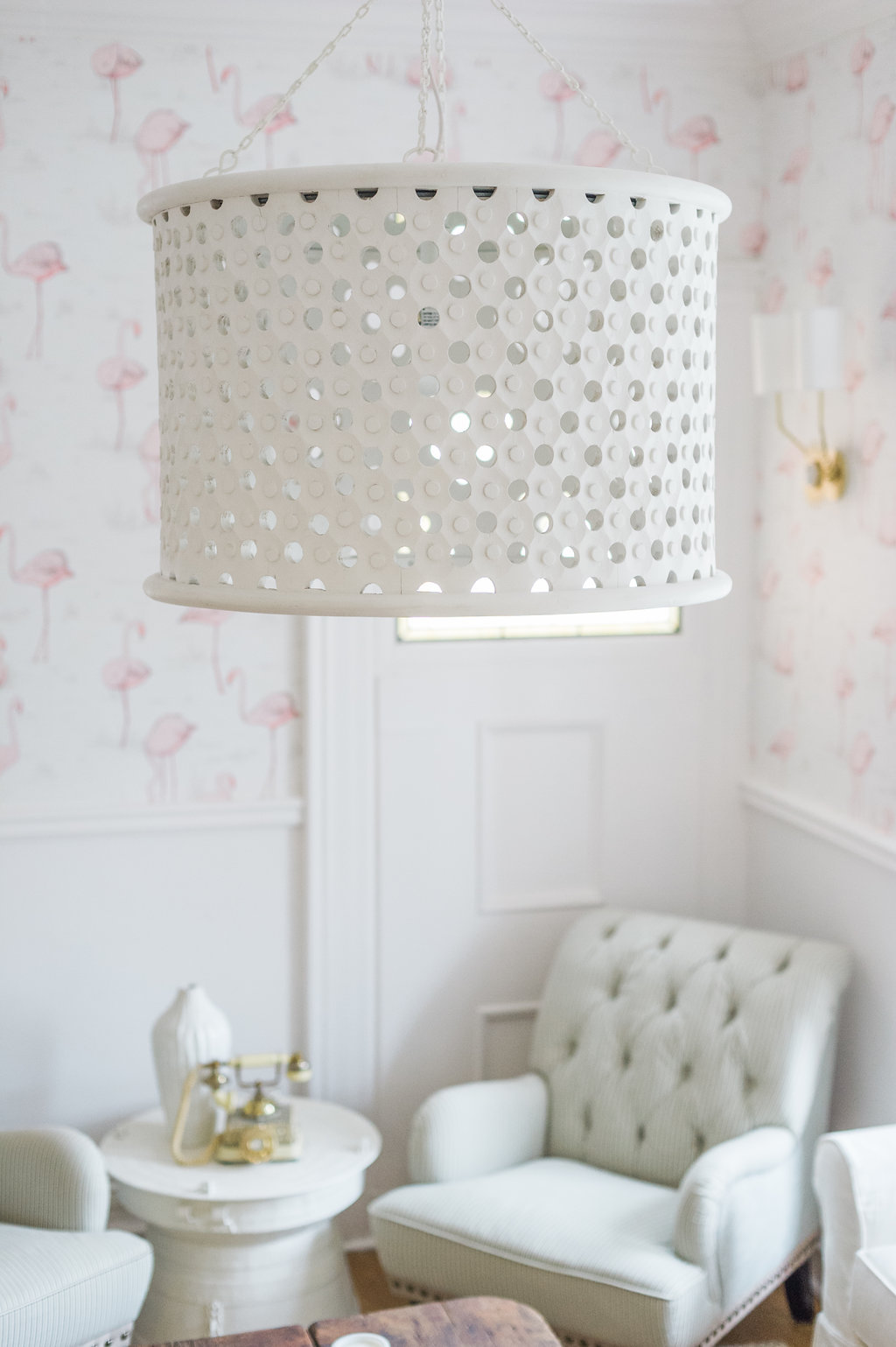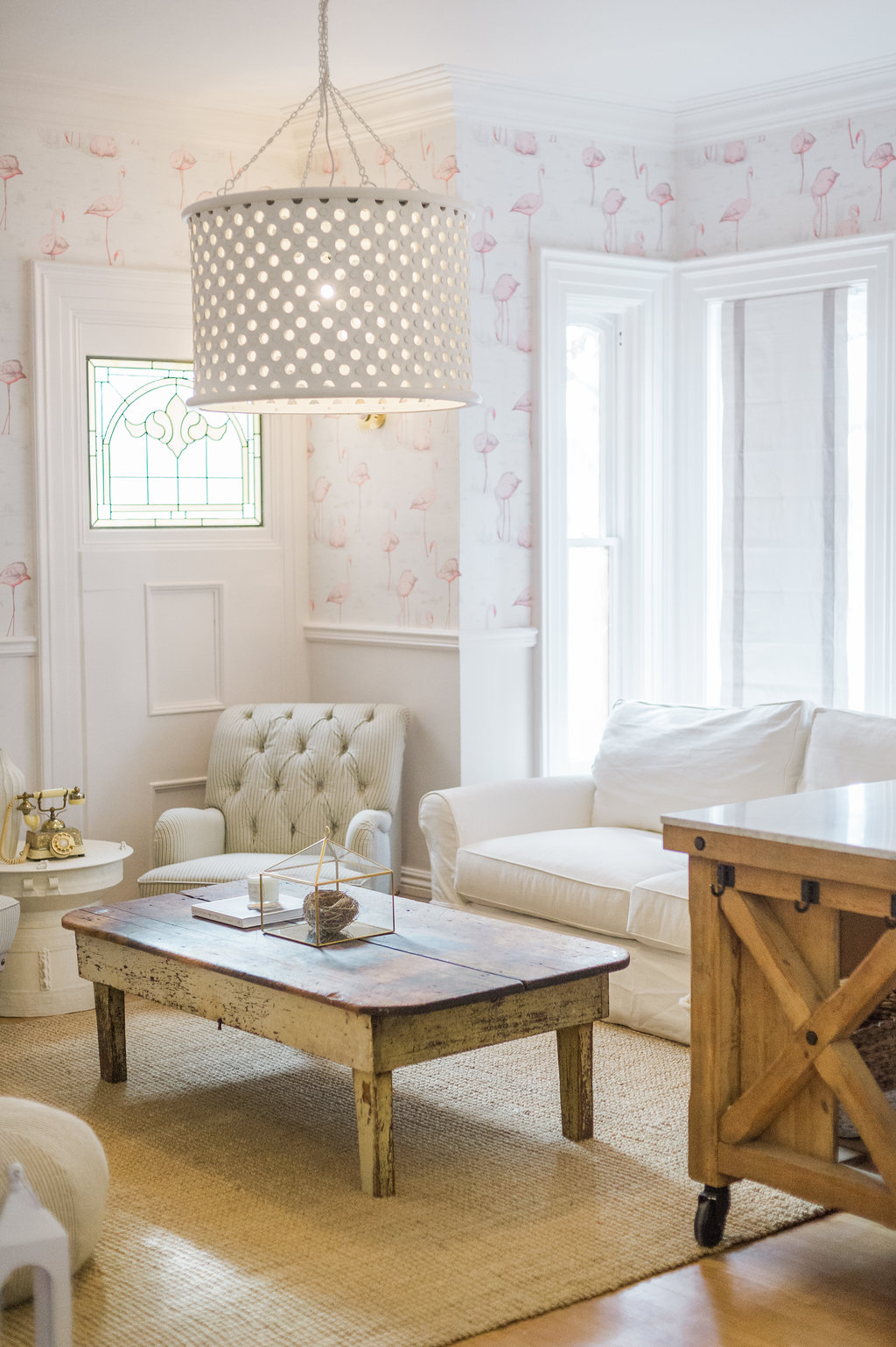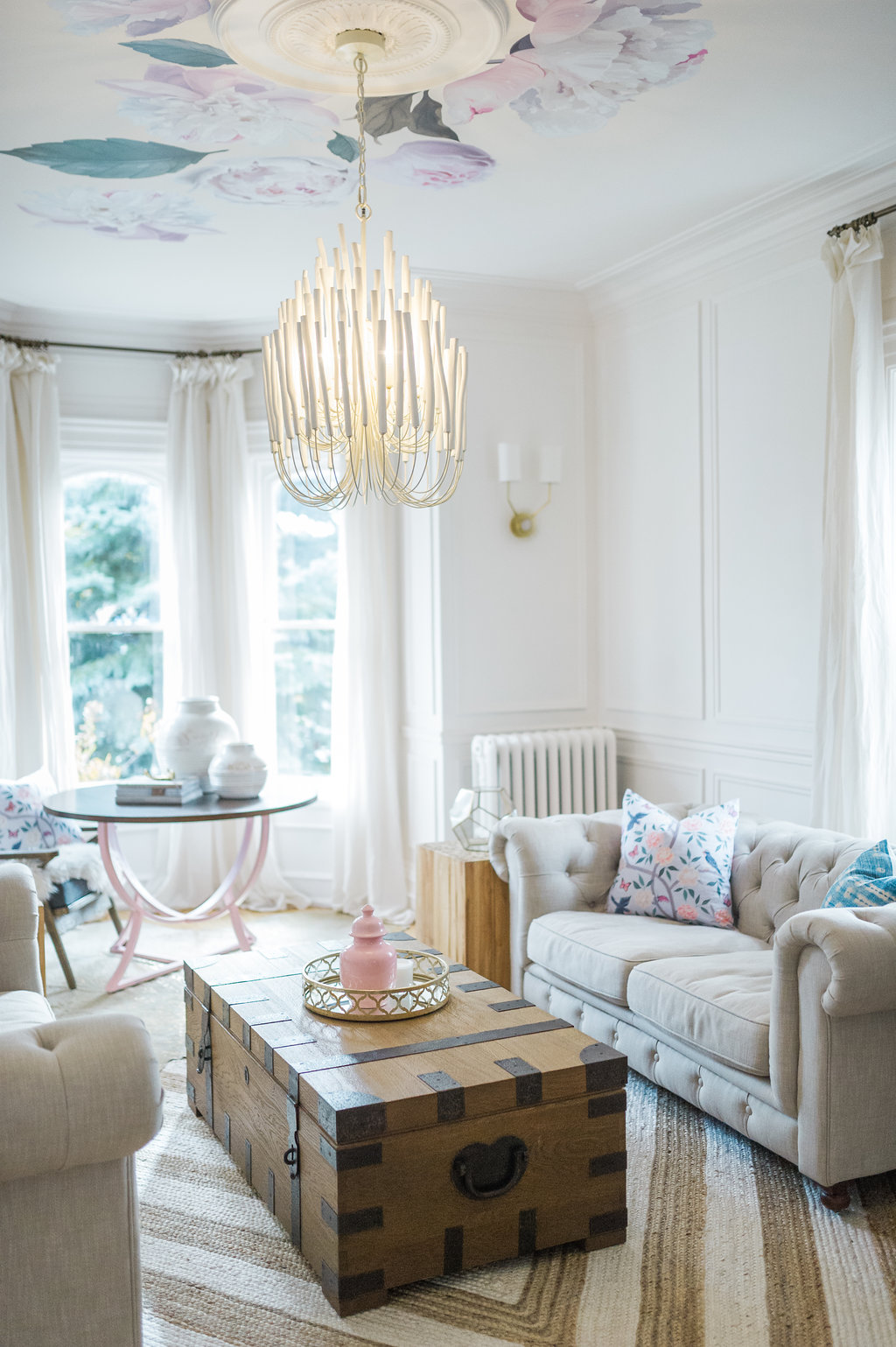 I wanted the lights to compliment each other, so like I said, I chose both in white and both are painted wood, actually too. But, I needed a different shape. I chose a drum light for the family room, which feels more casual than a chandelier's shape. I love the look and feel of the drum for this space!
Oh and I almost forgot, the Jarrod comes in a smaller size, and it's just as gorgeous. The smaller size is actually featured in Jillian Harris' nursery…how perfect is this size?!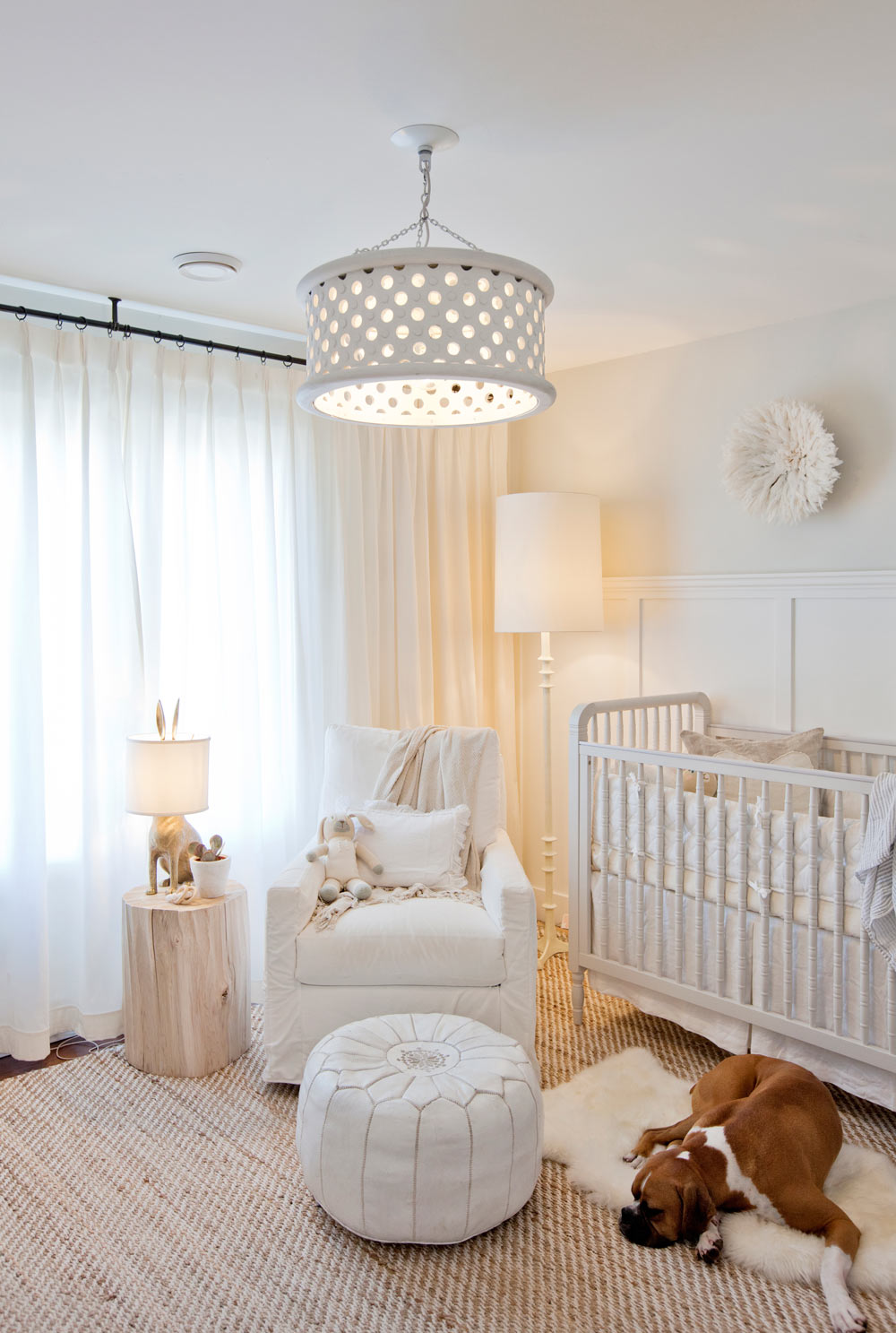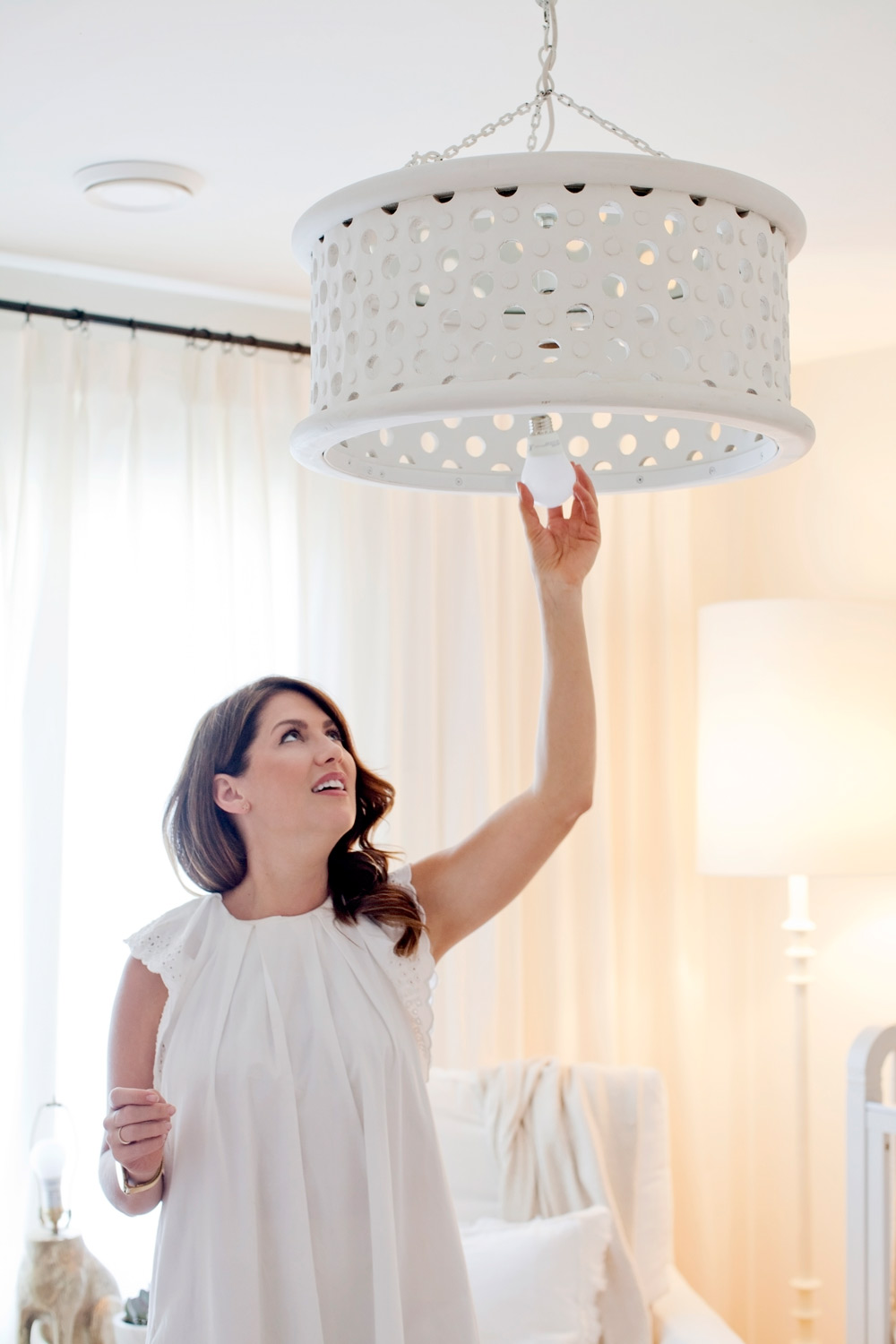 Not a Drum Fan, try a Lantern
Another casual compliment to a chandelier in an adjoining room is a lantern! I love lanterns. One of the best parts about a lantern is how open they are, so they allow you to see through them, and the open area helps to make a small space feel larger.
Casually Fab Family Room Lights
In case the Jarrod isn't for you, here are some of my other favourites with the perfect combination of style and simplicity for a casually fab family room vibe!
(P.S. They just got number 5 in and it's blowing my mind…you won't believe the price! Everything about this lantern makes me feel like it's going to be the next "IT" light…I mean white and brass….excuse me while I put that baby in my cart…lol! but seriously! )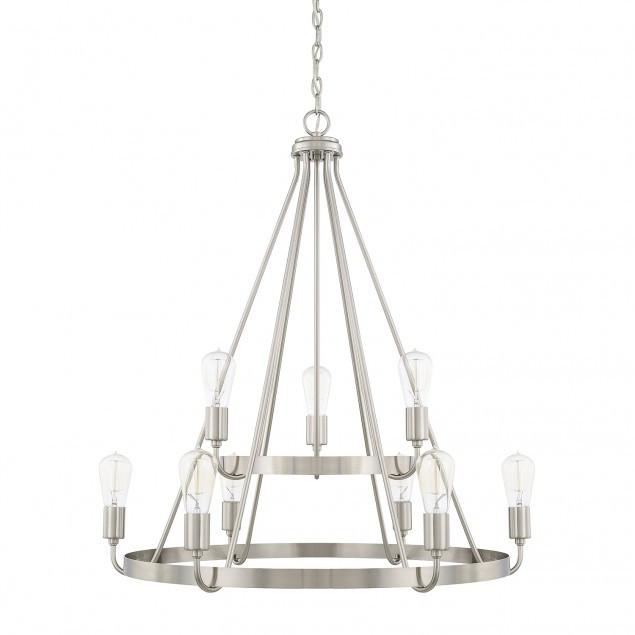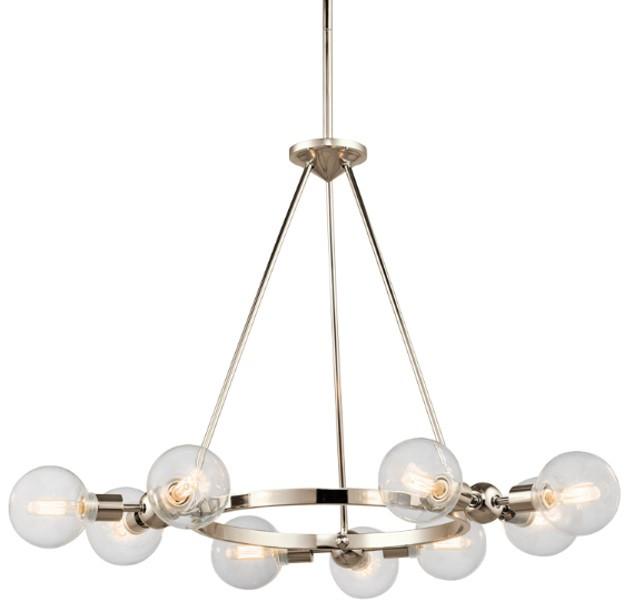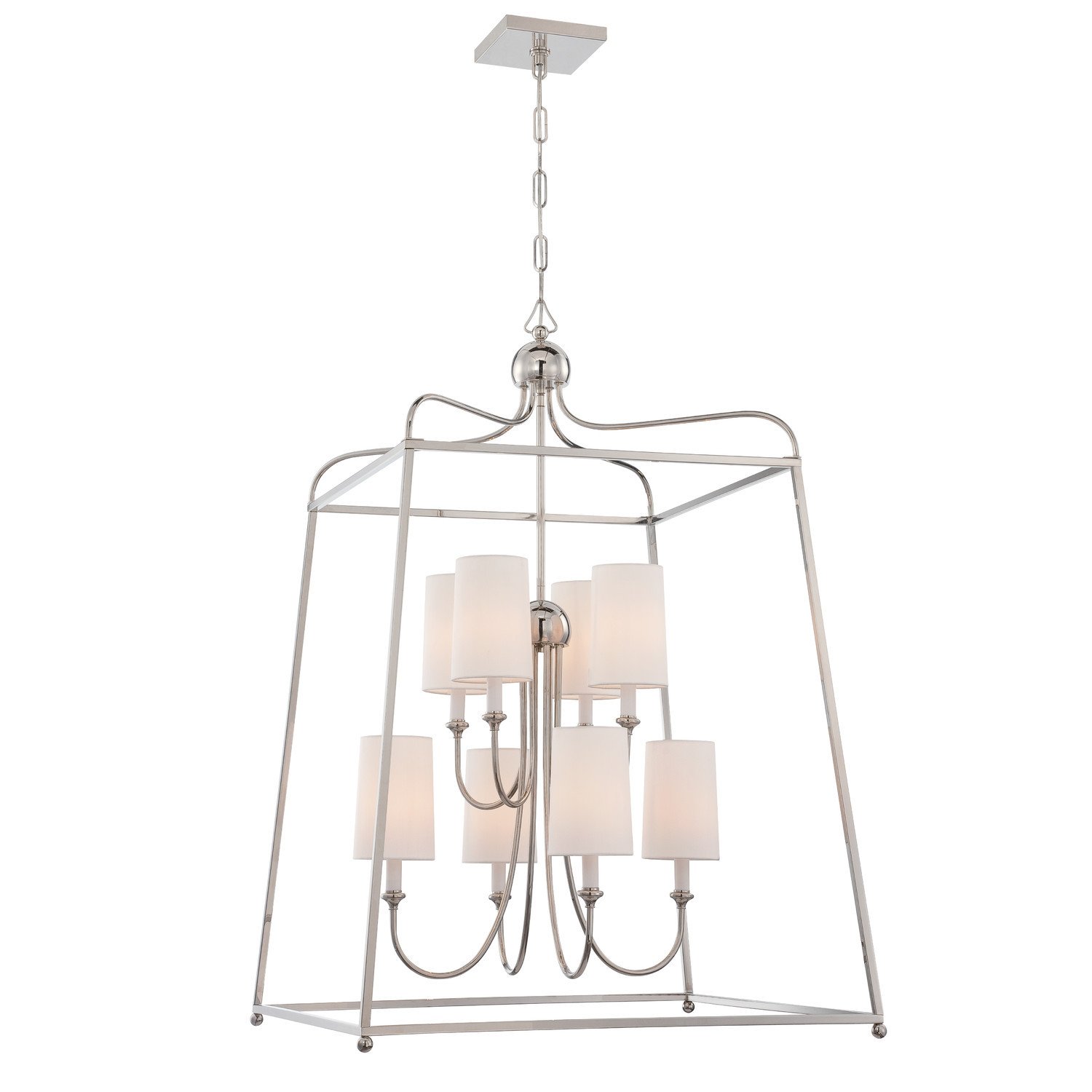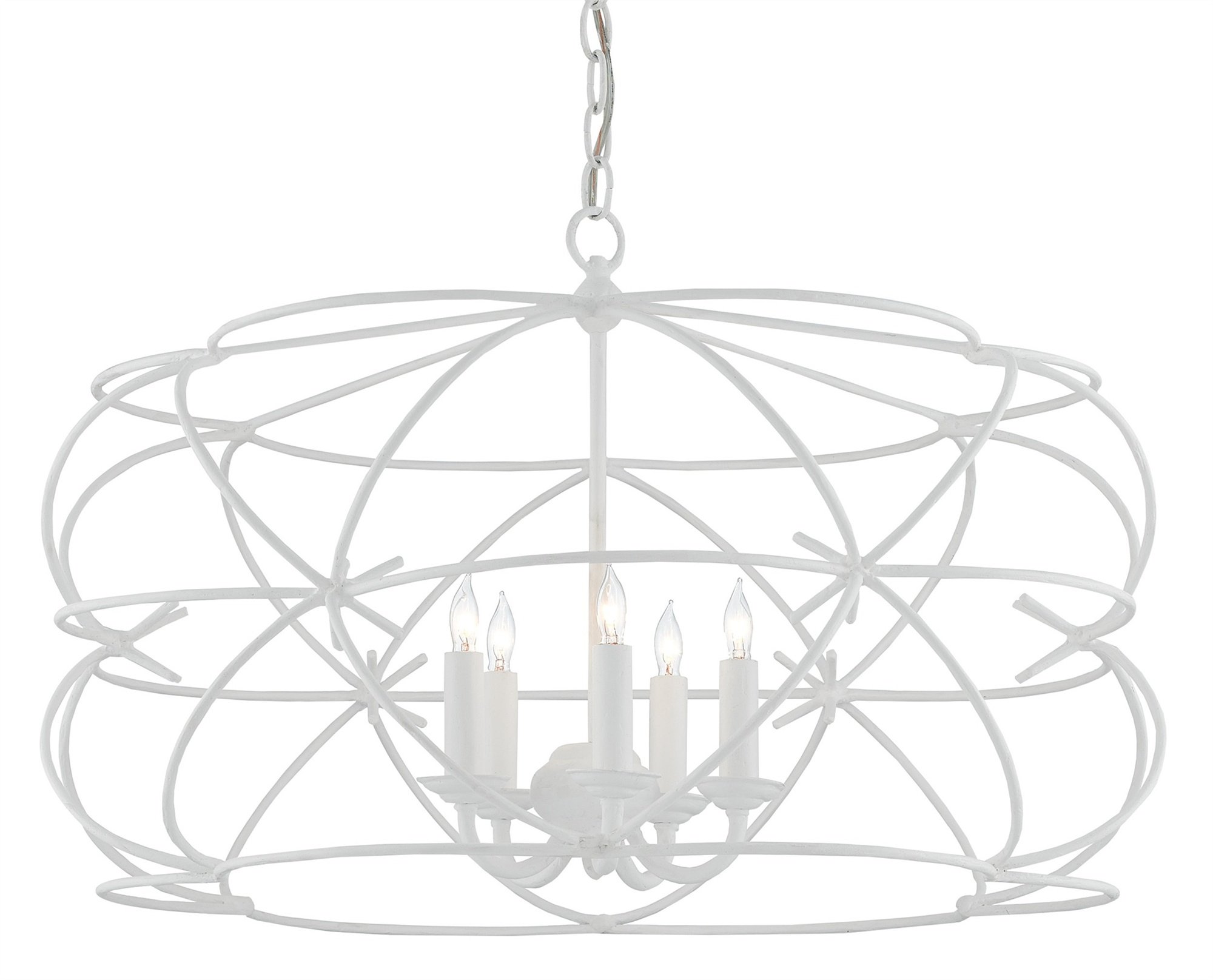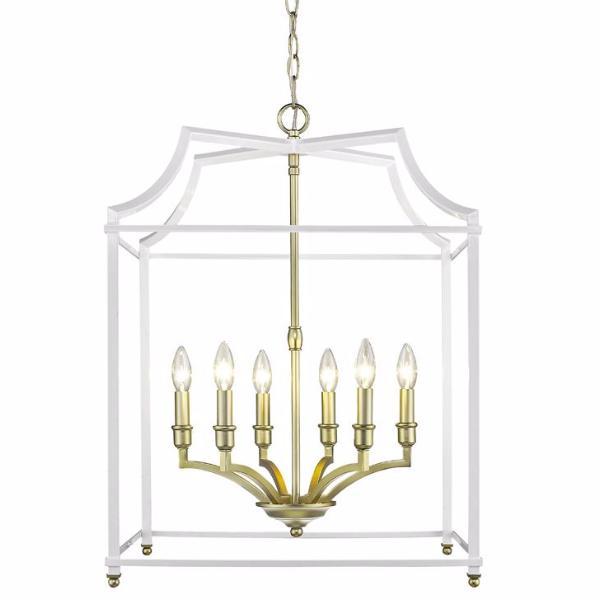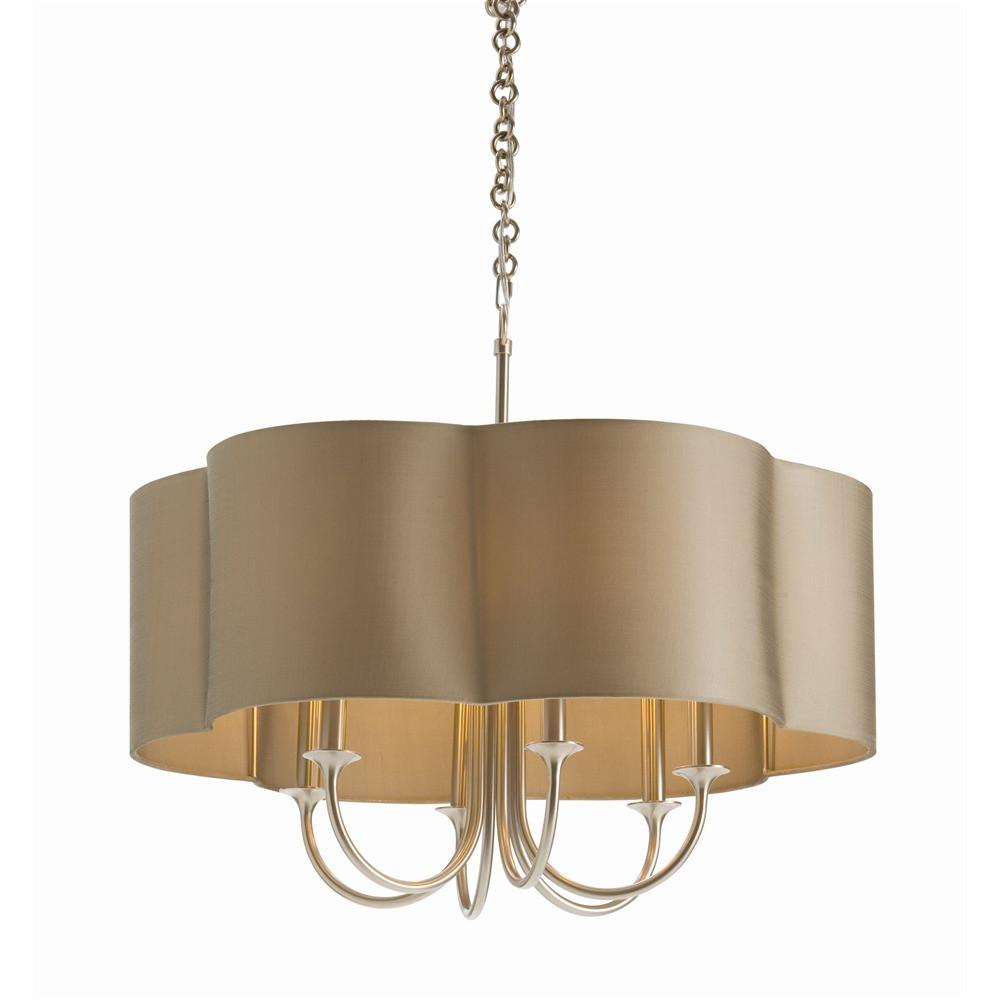 Chair Rail and Crown Moulding
Just like in our living room, we partnered with Metrie to add trim work to the space. In this room, I added the same crown as in the living room and then simply added a chair rail and painted it from the chair rail down in white. My thinking here was that I knew that I wanted to do this wallpaper and thought it might be both too much of the same pattern to do the entire room, and too much money! lol!
I also wanted the option to add a second wallpaper below the flamingos. I know that sounds crazy, but I have some ideas for what would look pretty cool with another pattern below. Right now I like the white though…it's simple but a nice clean break, too. Here are links to our exact chair rail and crown mouldings. **Also at the end of the post there is a before and after that really shows the difference that the crown moulding makes…so keep that in mind when you get to the end before and afters!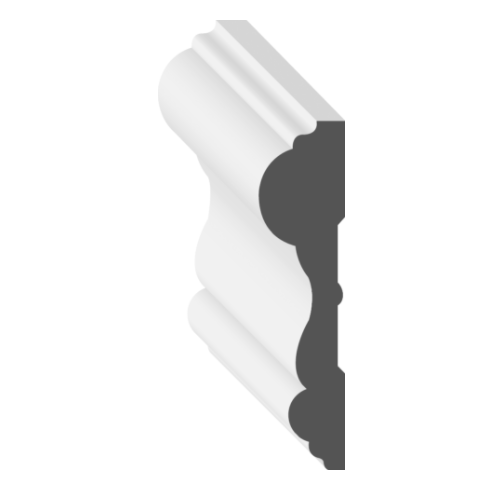 Wallpaper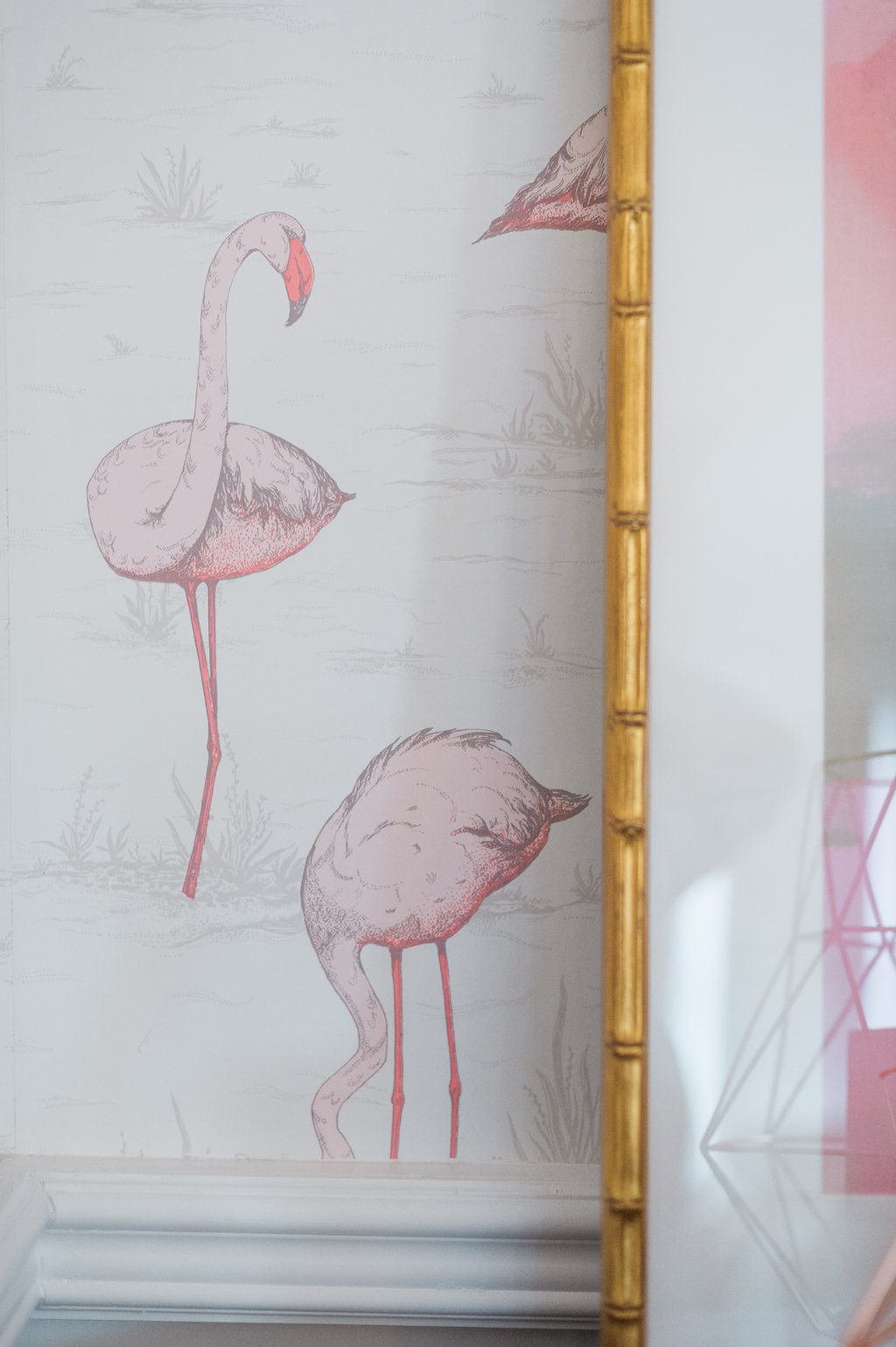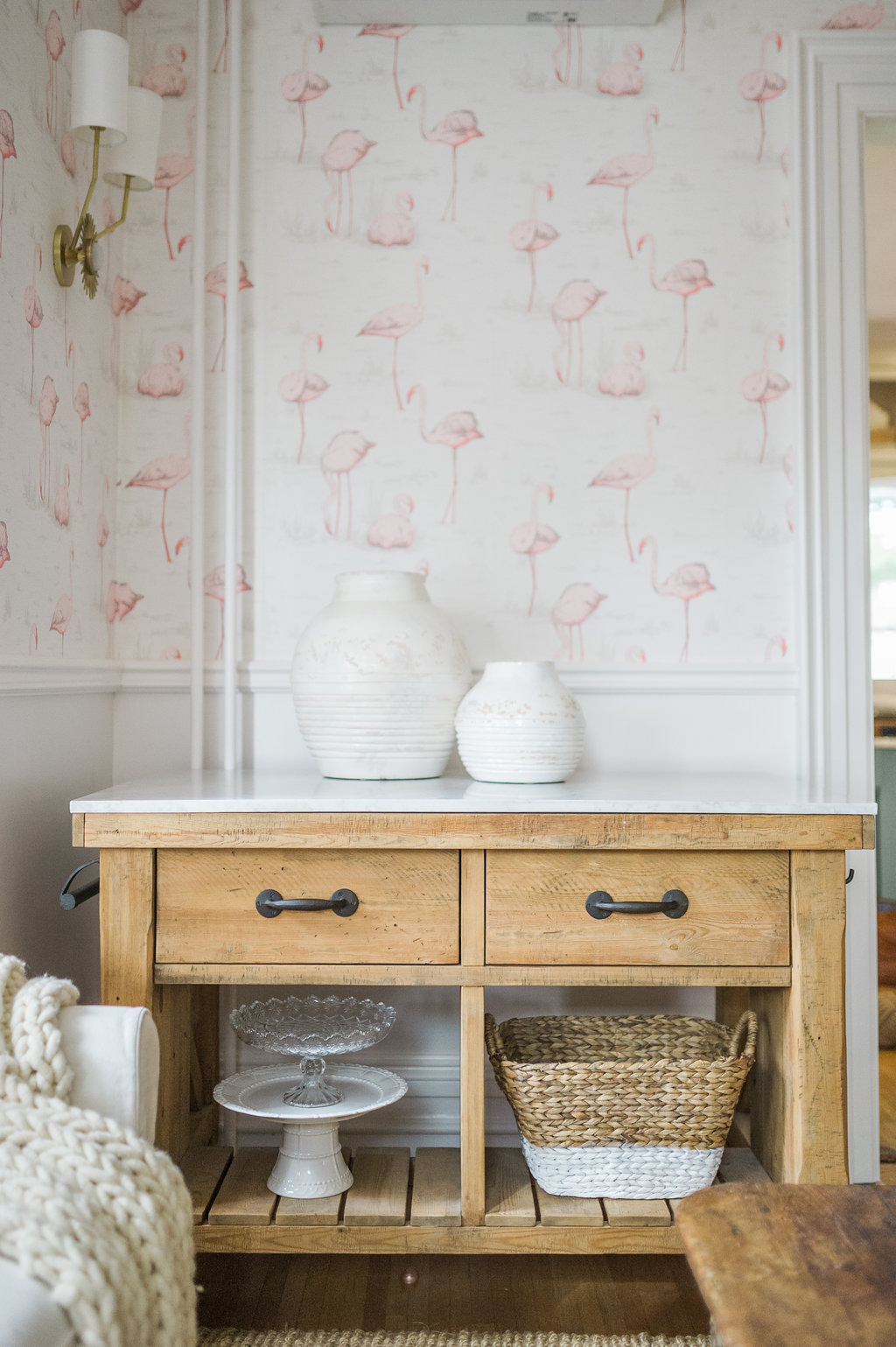 They say, "if you're going to put up wallpaper, you need to love it!" So I chose a
wallpaper
that I have literally contemplated in every single room, in every single house that we've had. I'm not joking…it was always on my mind and I was waiting for a spot that would do it justice. I think this space is perfect. It makes the room feel energized, full of character, and polished which are pretty cool attributes to give a family room.
You don't need to have spaces that feel unfinished even in a "family zone" but they do need to be fun and inspiring and this wallpaper achieves those goals. Did you see our last family room? It's one of my most popular posts…check it out and let me know which one you prefer!
Where's the T.V. ?!
In case you're wondering, where's the T.V.?! We didn't have one yet in these pics, but we bought one on Black Friday and now it sits on top of this rustic island. It fits a 55″ perfectly and my Husband is super happy. I'm happy that it didn't have to be mounted to the wall which felt way to scary for my new wallpaper. I'll share a pic once I snap one!
Paint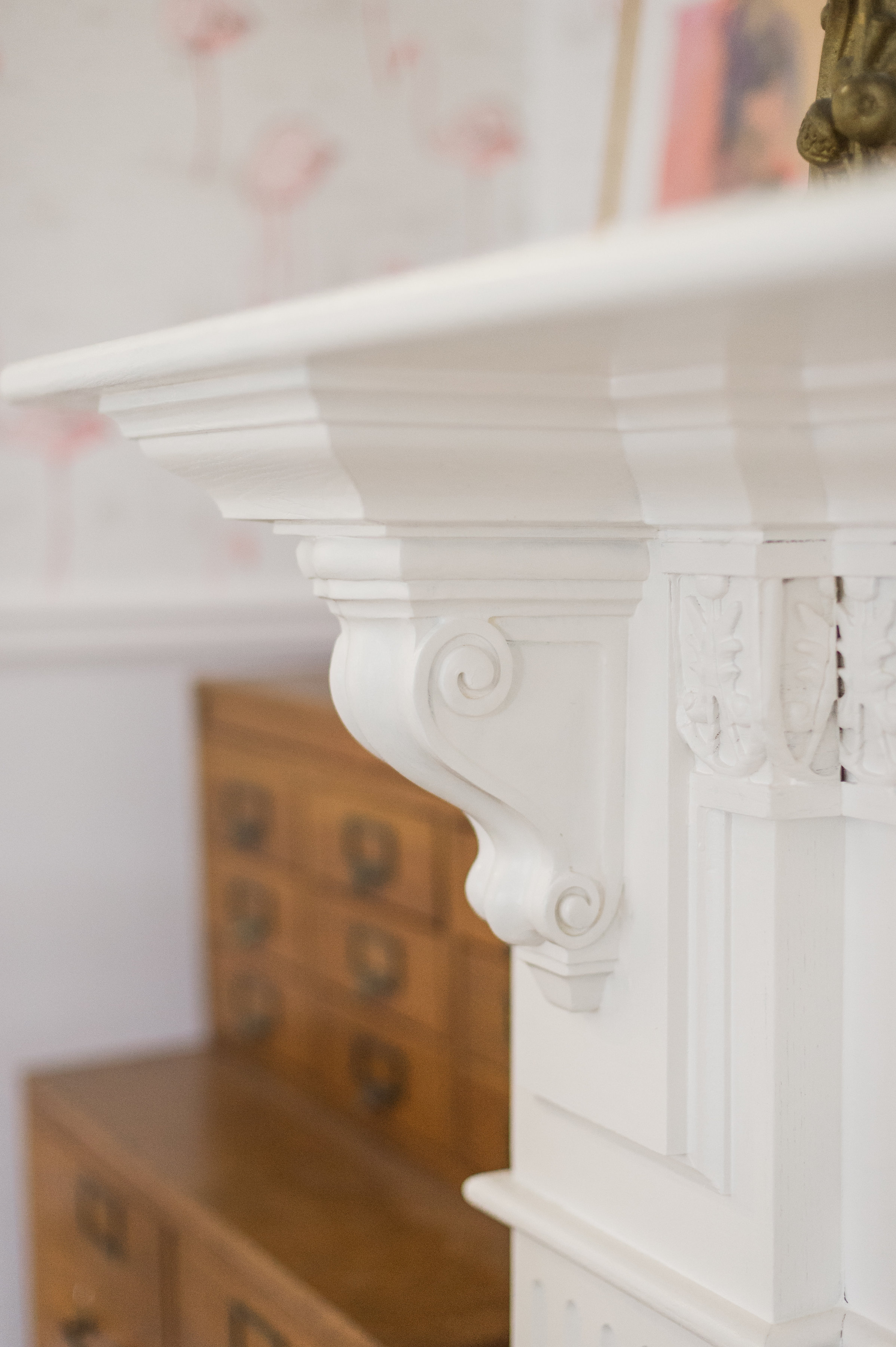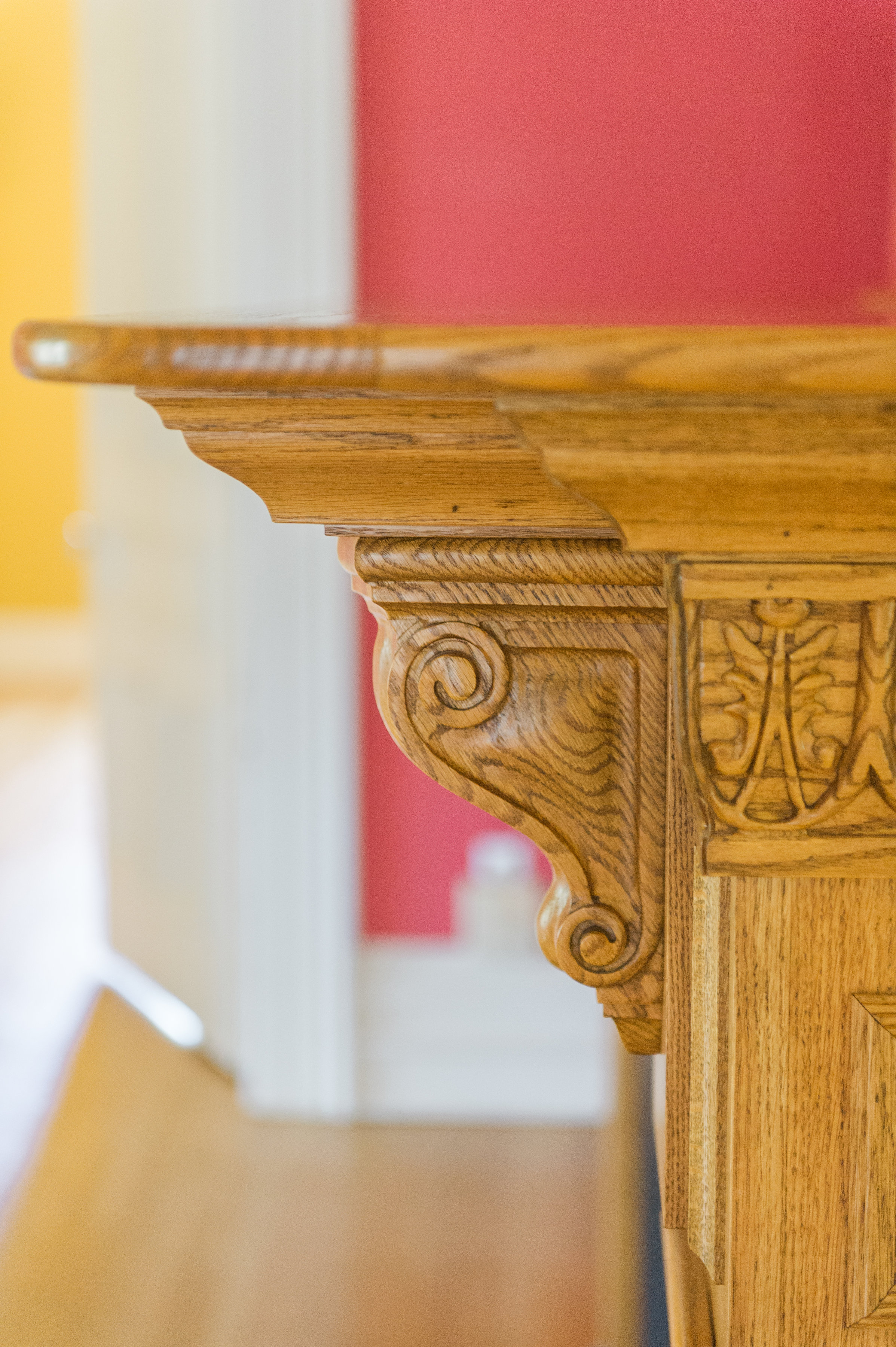 We painted the trim and below the chair rail, as well as the fireplace mantle in Snowy Owl, from
Canadian Tire Premier Paint
, all in Semi-Gloss and the ceiling in flat. I shared my best
painting tips and tricks
in our living room reveal, if you're interested!
Also, if you're interested in hearing about "how to paint the fireplace mantel" leave me a comment and I'll do a post on it if it's an area of interest ok!
We painted our mantel and I think people are going to be upset, but don't worry it is in no way original and the previous owners had it made. Secondly, I really didn't like it before and neither did the previous owner for that fact…lol…and now I do. So, if painting wood is wrong then I don't want to be right. My friend's Mom, Dessa, actually painted some wood in her home and she had the funniest quote that she said to her painter who didn't want to do it, which was, "If it's good enough for Versailles then it's good enough for me too!" That's Versailles pictured below and it's everything I've ever dreamed of! lol!
We didn't paint any other wood in this home other than the fireplace. Everything else was painted…so no worries!
Here are a couple more before and after shots! Also have a look at the switch plate cover makeover as well!
Outlet and Light Switch Before and After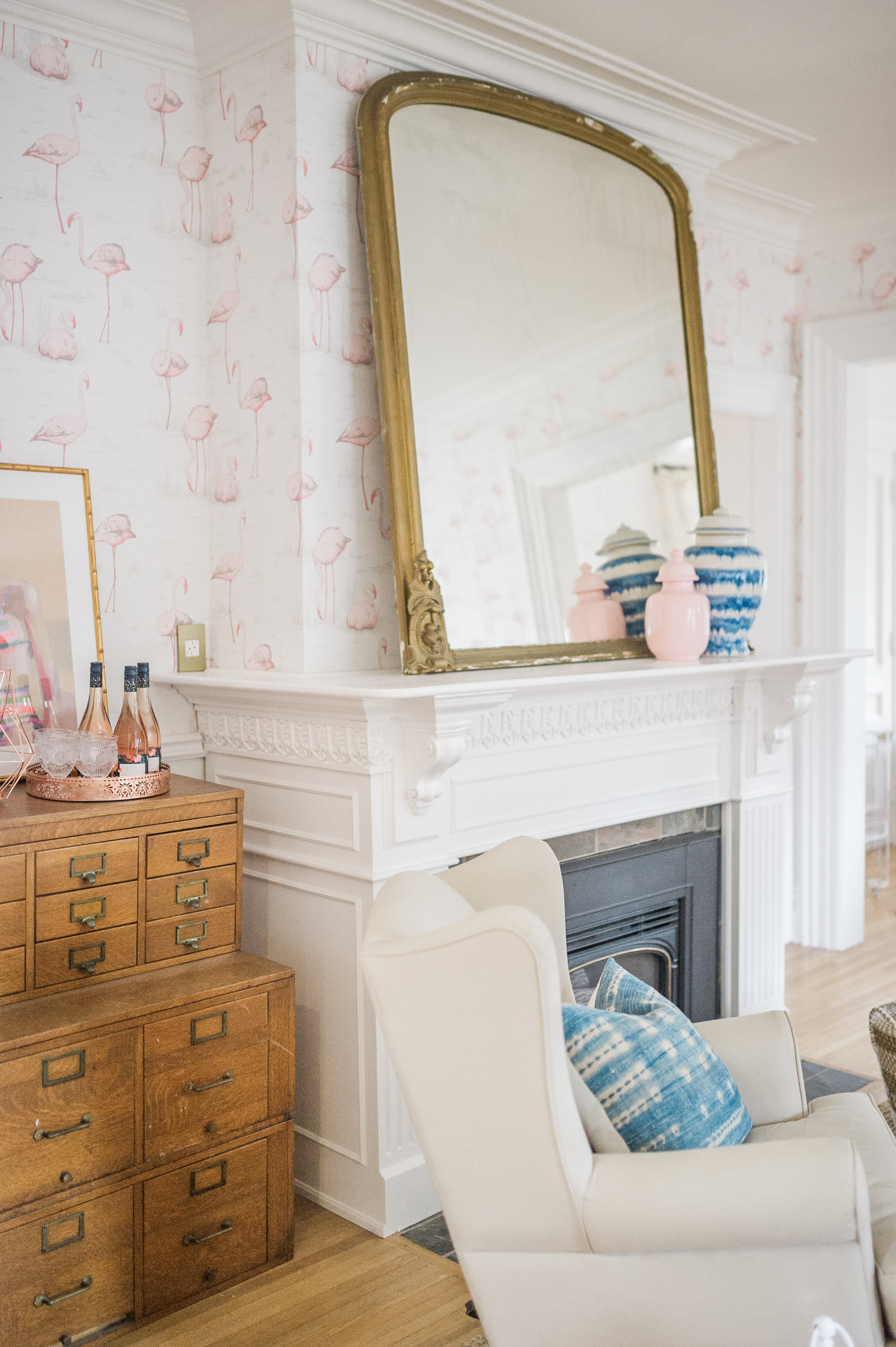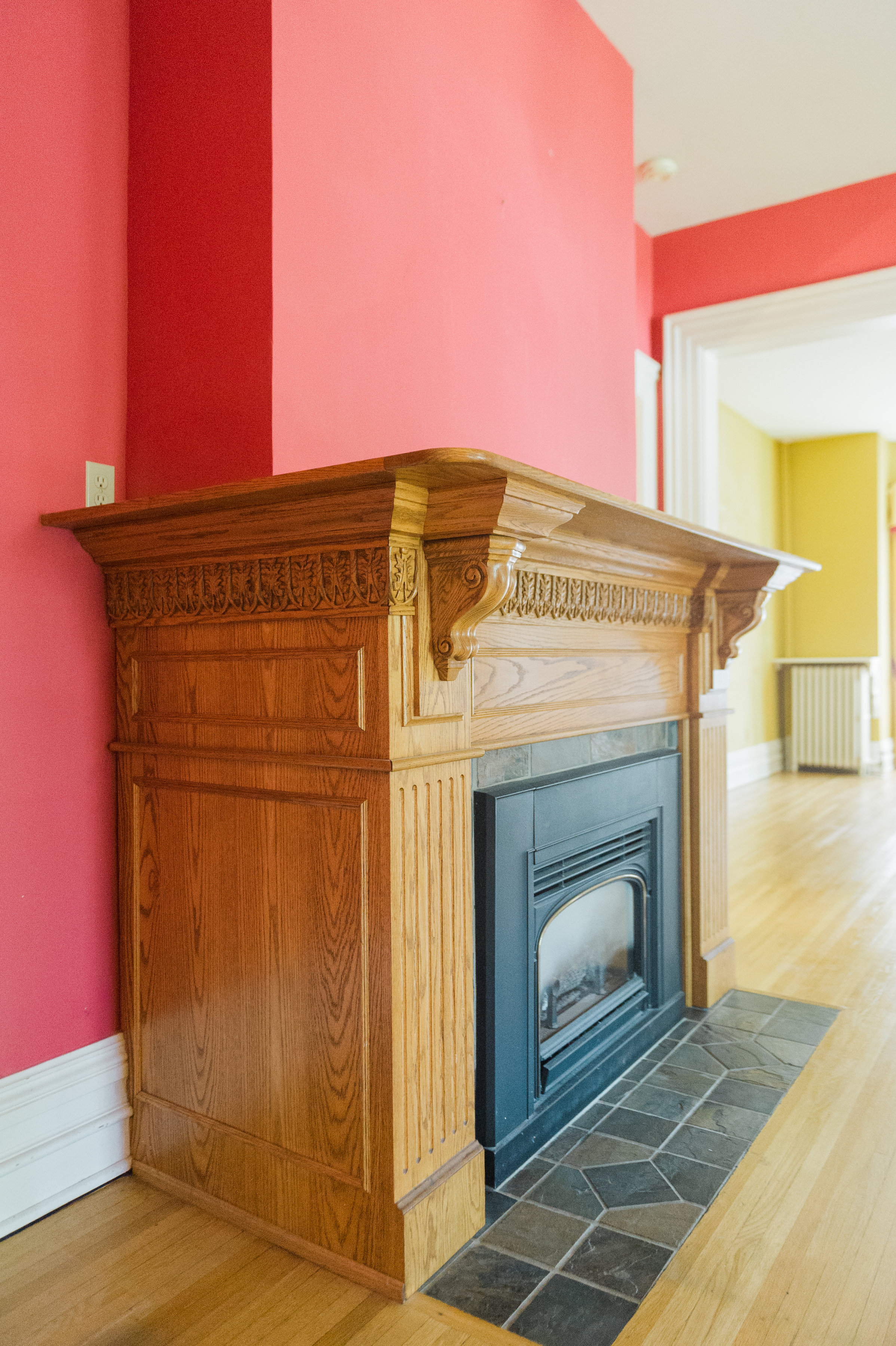 You wouldn't think that you also need to upgrade your plugs and switches with a renovation but ummm…. YOU TOTALLY DO! So if you're going to the trouble of completely overhauling your home you're going to want some killer outlets and switches too.
These stunners are from Legrand and part of the Adorne collection, which is the only option if you want fabulous. I chose the brushed brass and I love them. I first told you about this detail in my kitchen renovation reveal. You need to see them in our backsplash.  We get so many compliments when people come over…it's crazy but I totally get it because it's such a finished detail that you don't see often. Here are some shots of the Adorne collection in a few different settings in our home!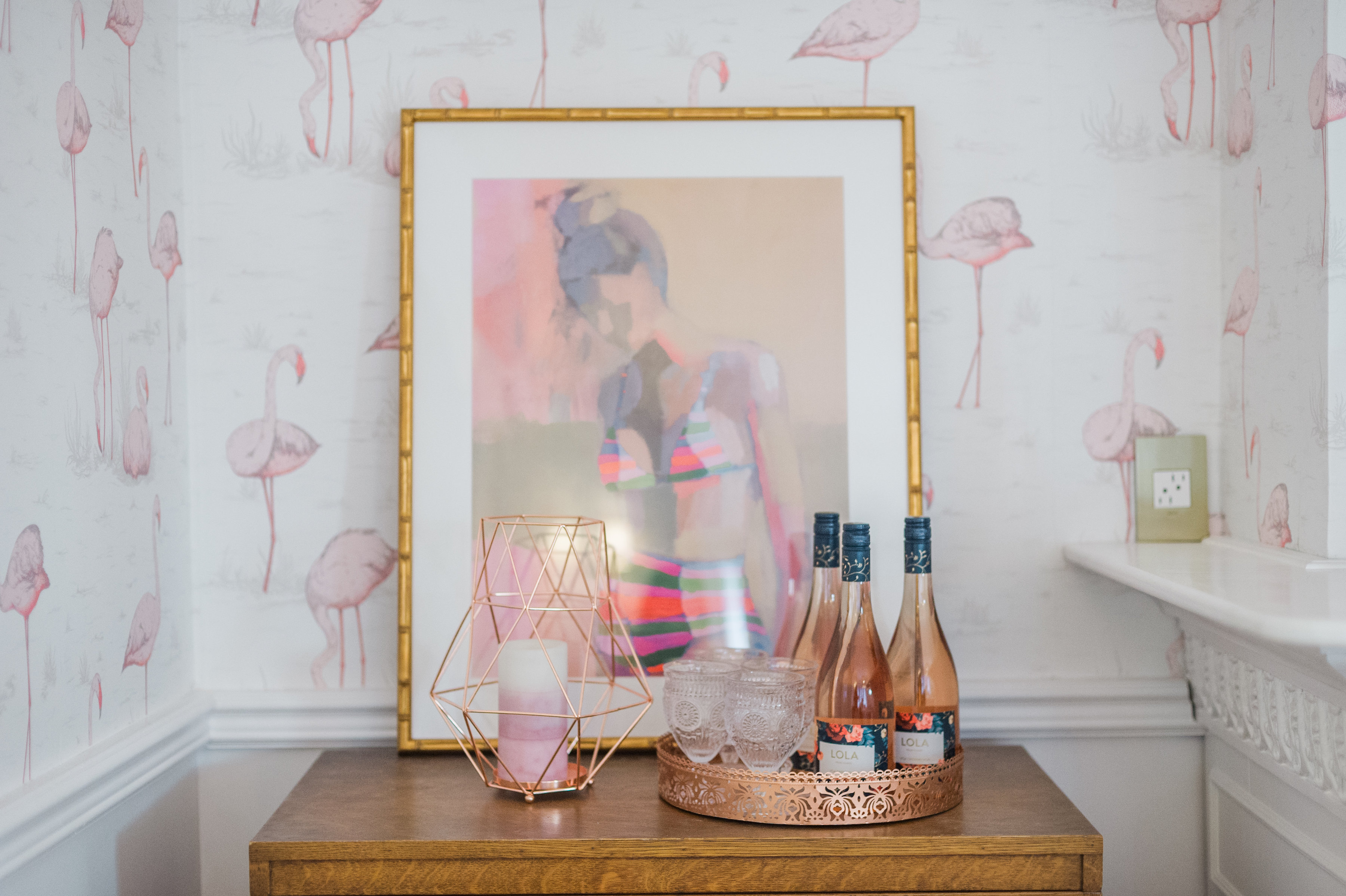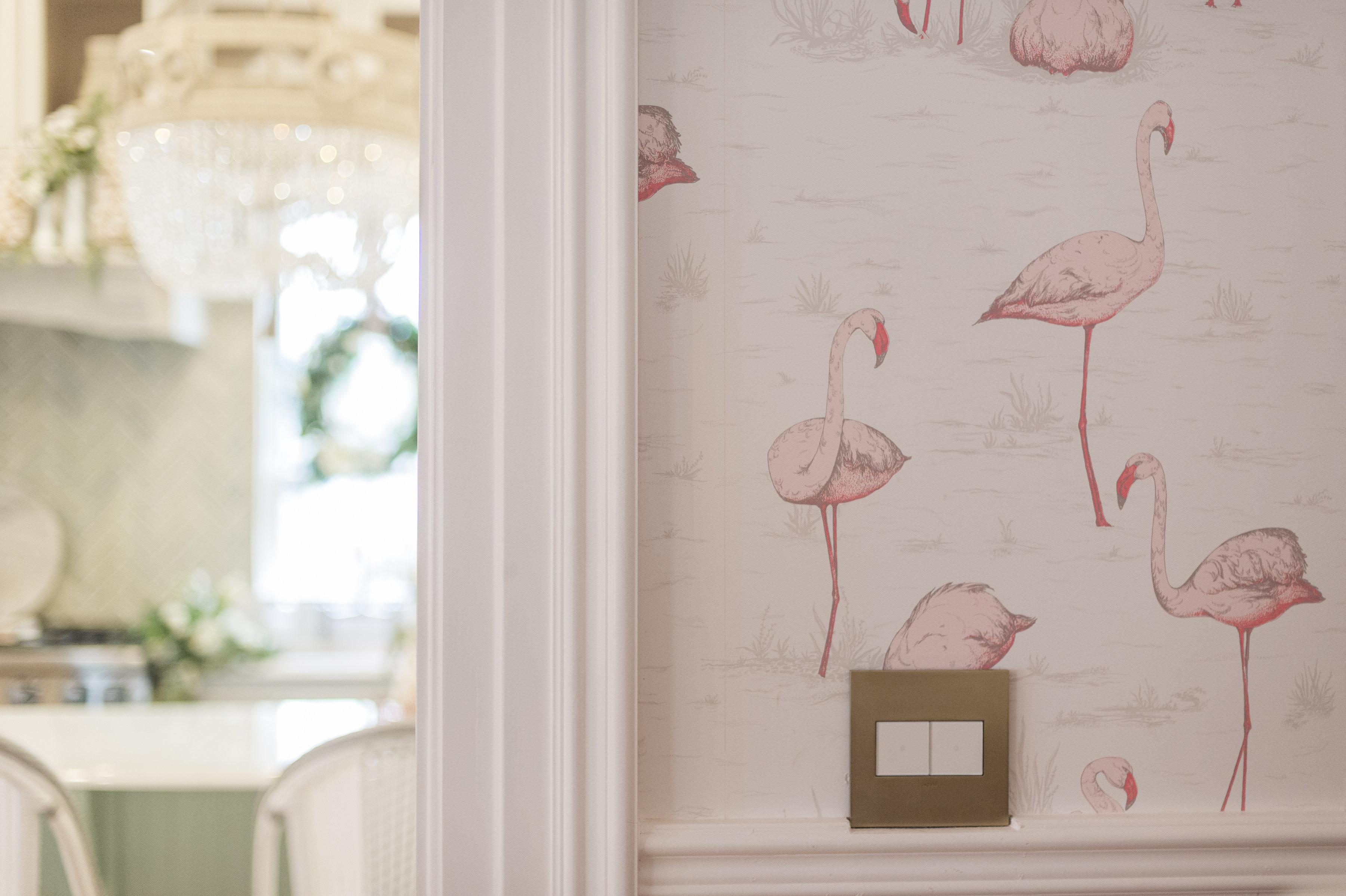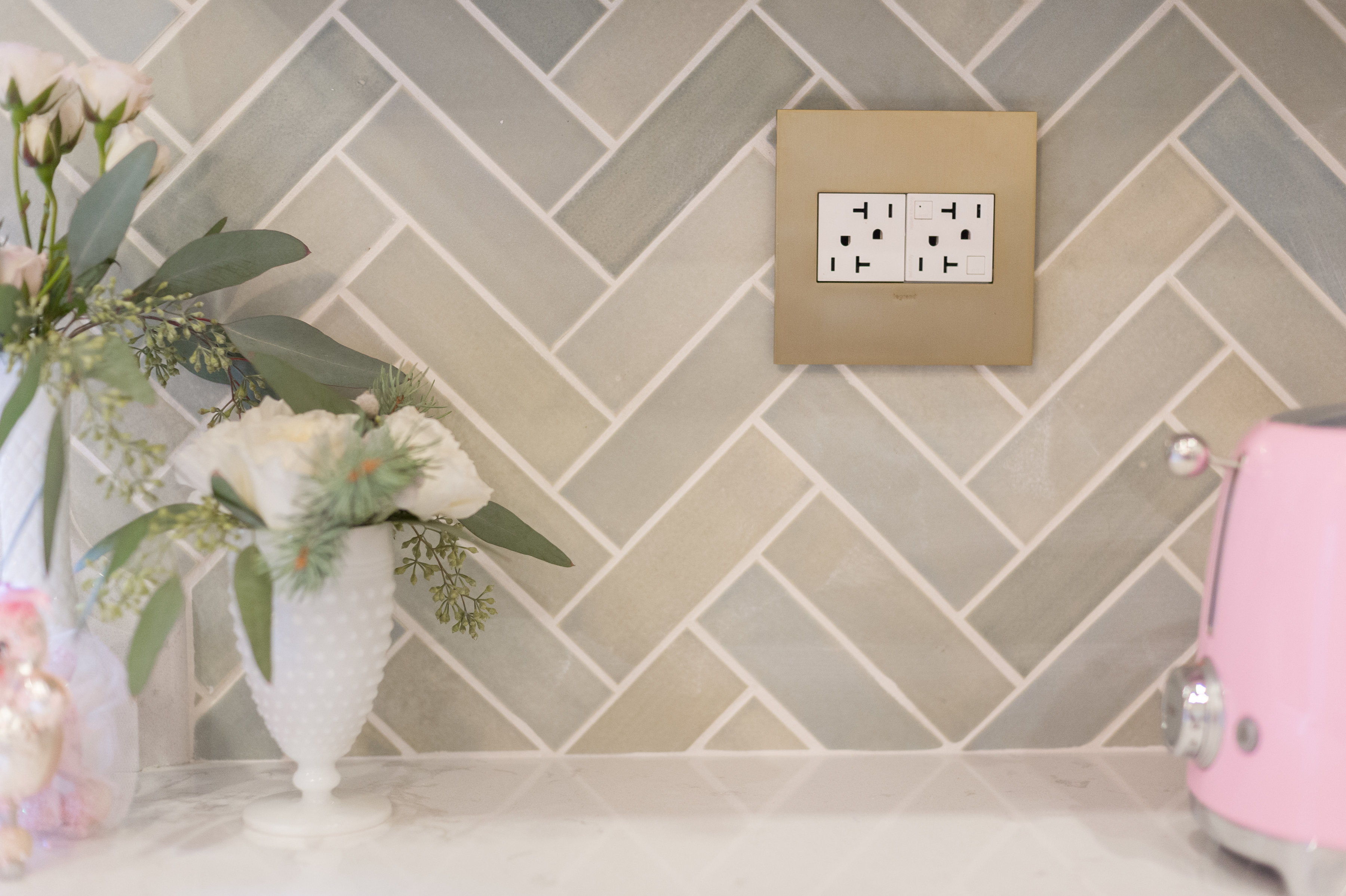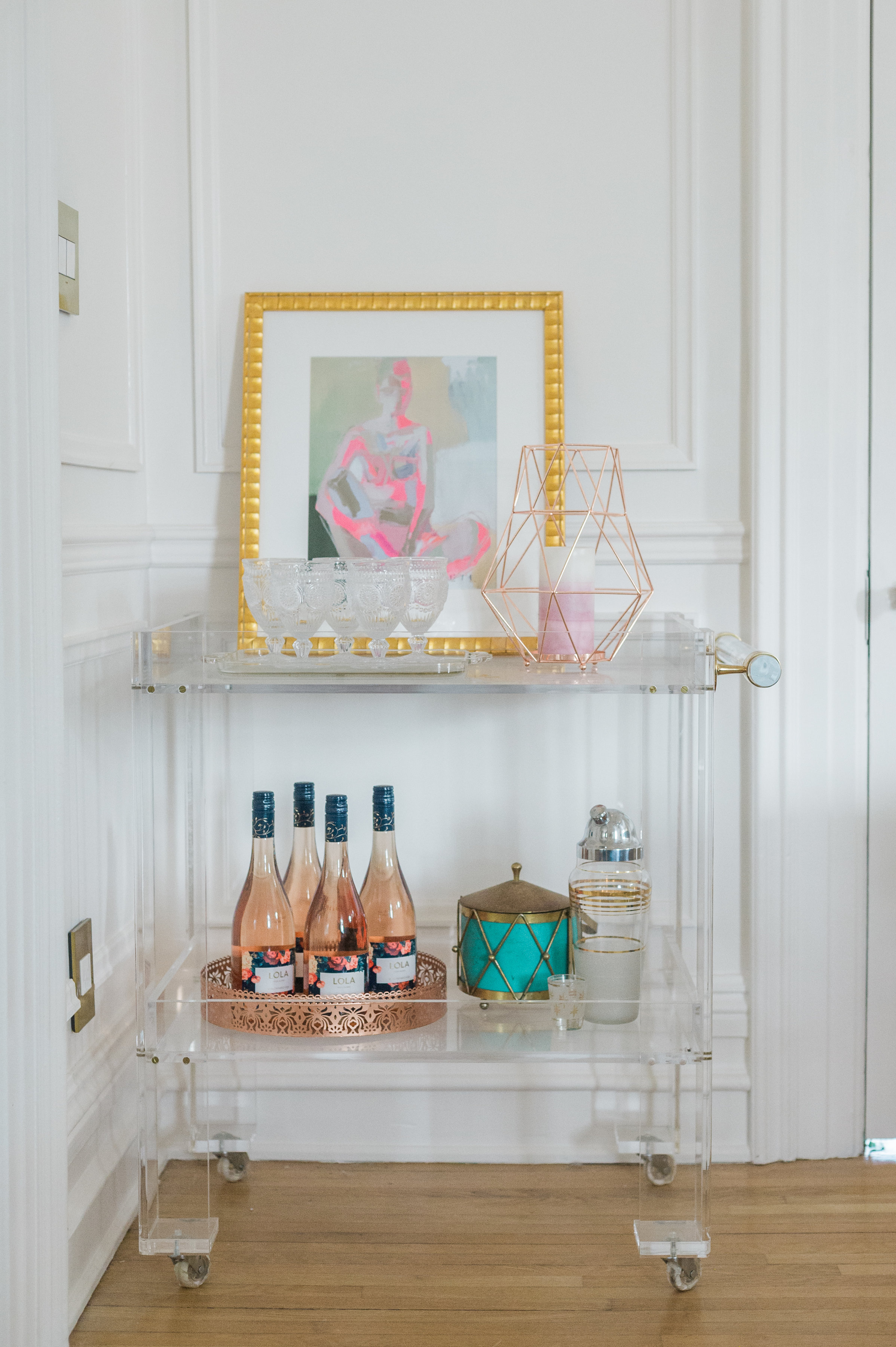 Sconces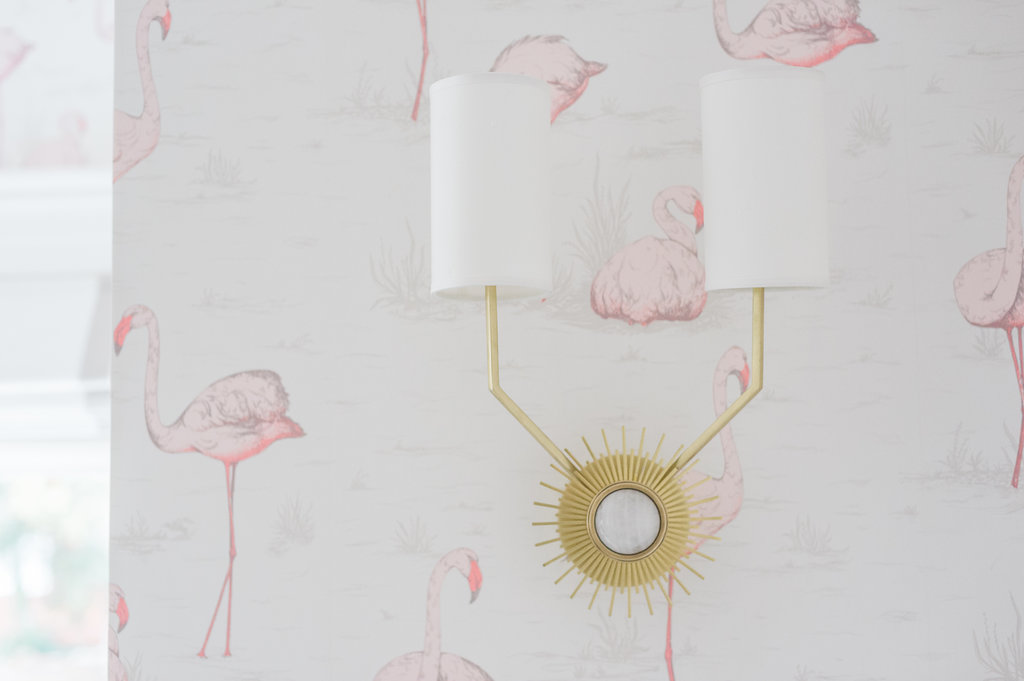 I decided to use the same sconces in my family room as I did in the living room. I really LOVE them and for once, I decided not to overly complicate things…I know right?! Crazy, but it's because I had really found the perfect style for our home. These stunners are from Candelabra. Candelabra sells all things home decor and I'm currently coveting a coffee table from them to replace the one we have in the living room. Check out their furnishings….they are the stuff of dreams!!!
Ok, now it's the part in the reveal where I can't wait any longer and I just need to share a ton of pics ok ?!
Coffee Table and Styling
This terrarium is from Canadian Tire and it's so perfect! I actually also put it on my dresser and styled it with my jewelry and it looked gorgeous like that, and now I'm in the midst of styling it for Christmas.  This candle is also a favourite that is from EtuHome. It smells incredible and so mediterranean. You need to have a look at their home goods…you will fall madly in love!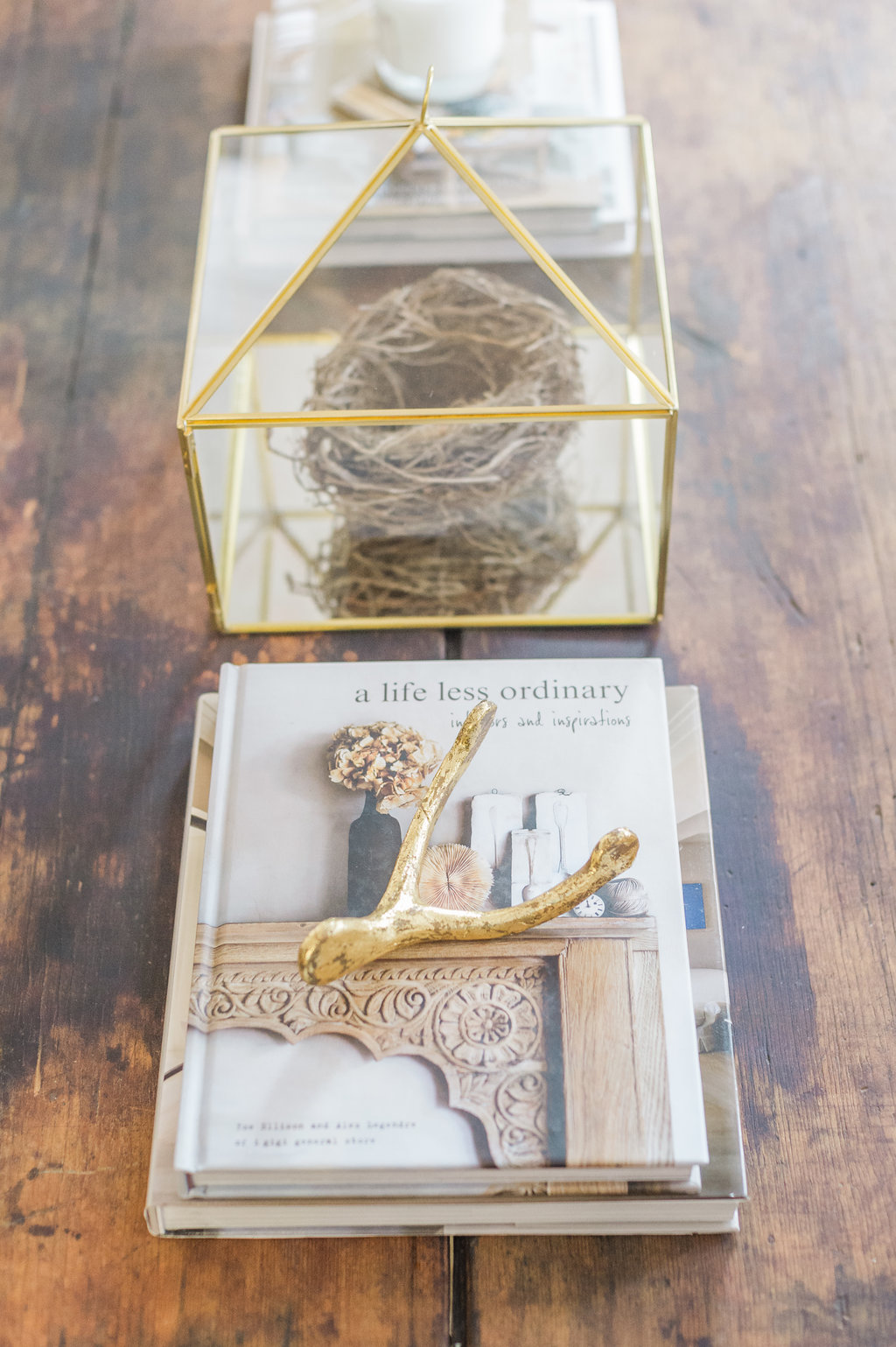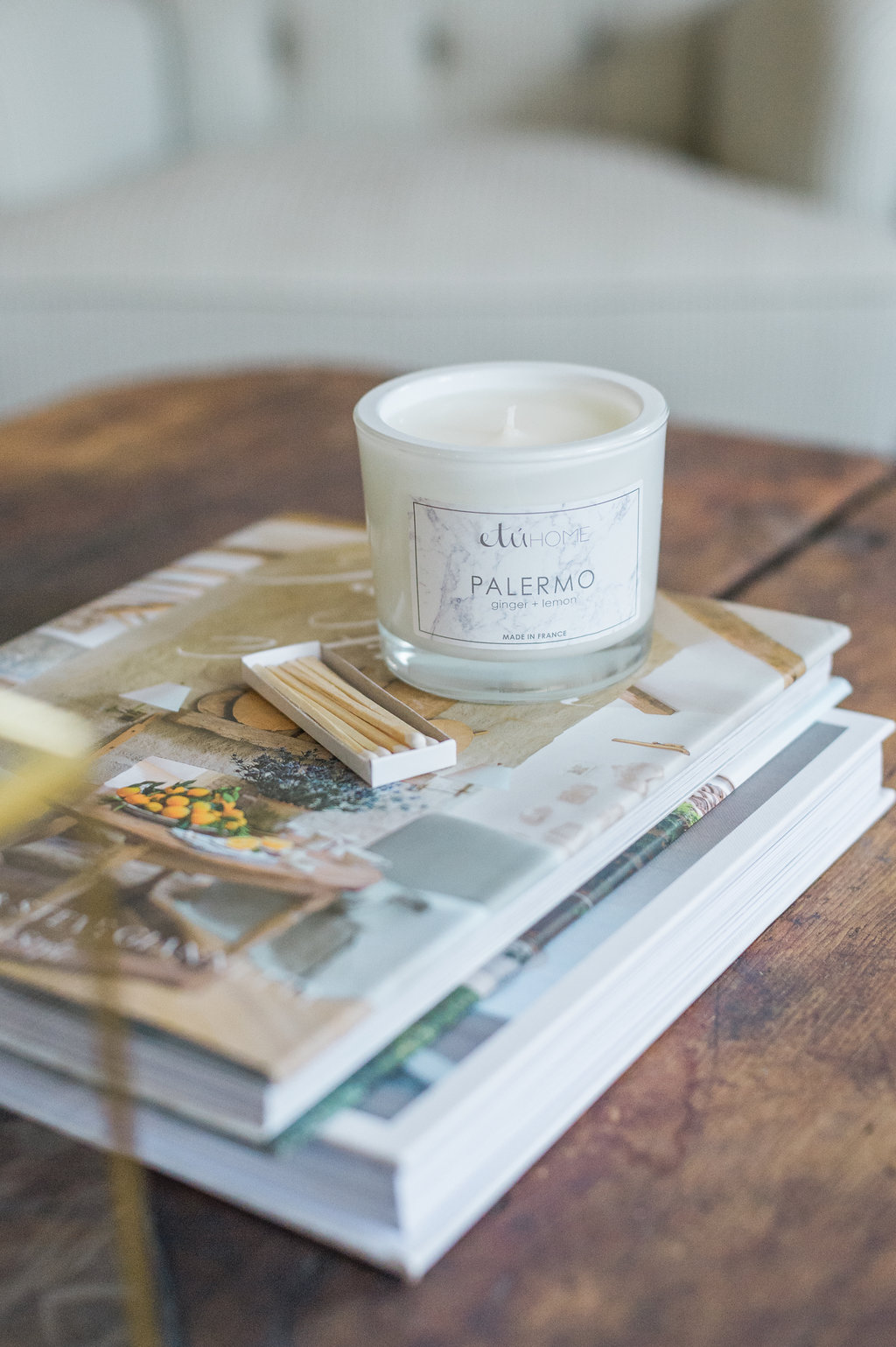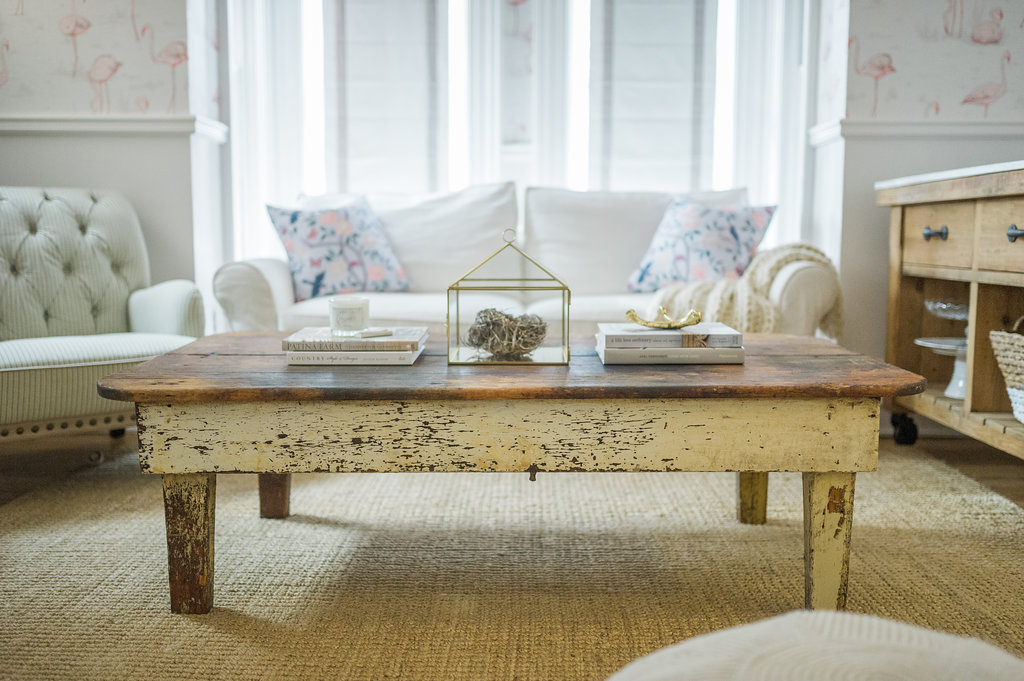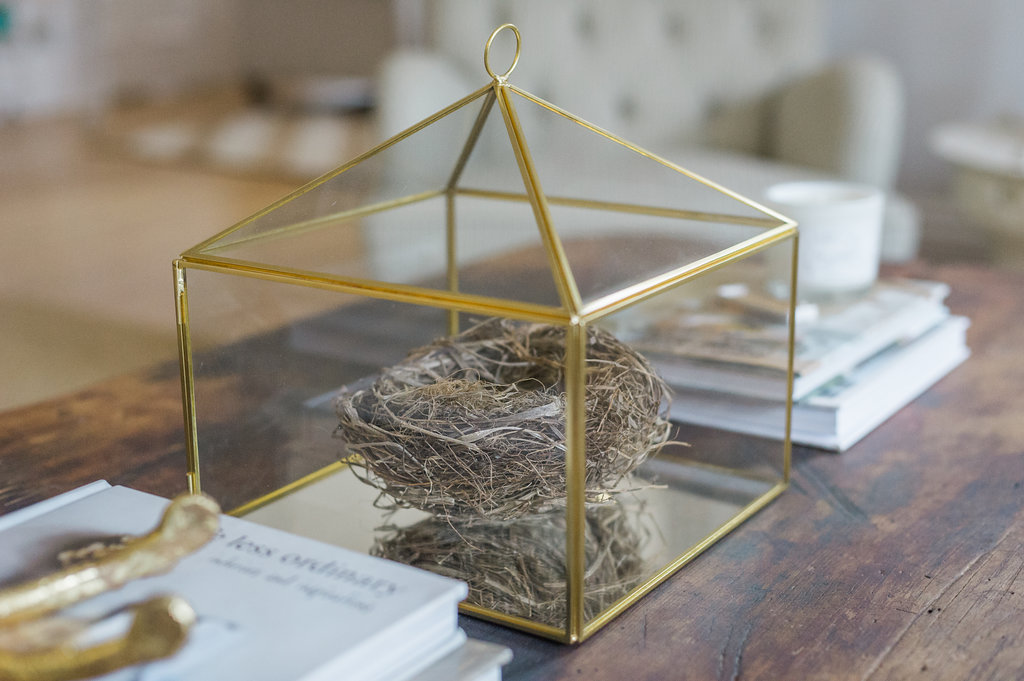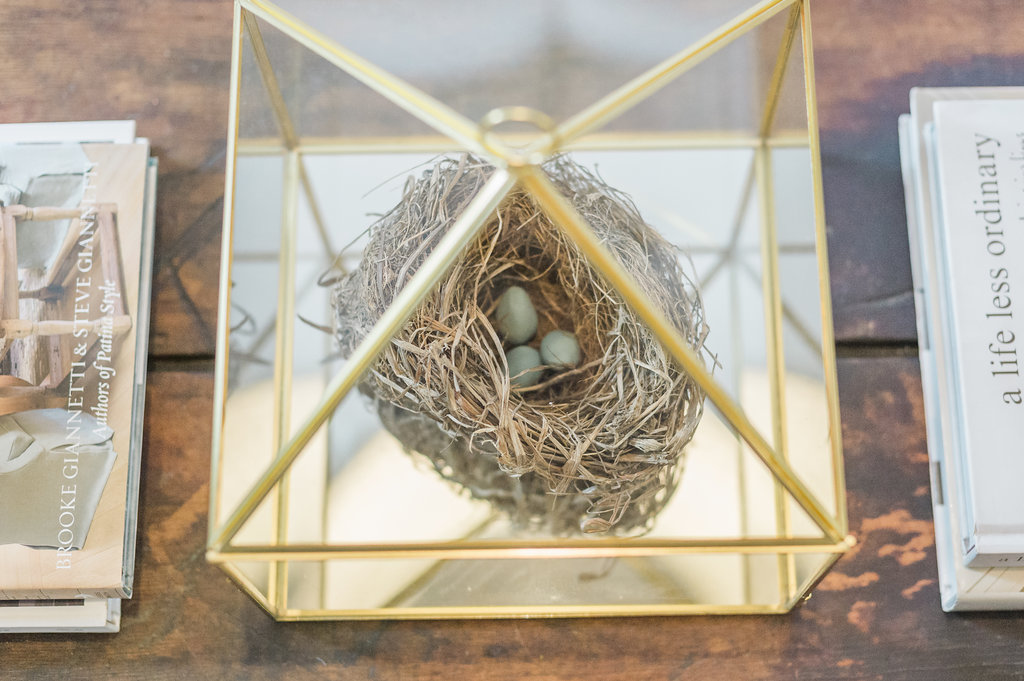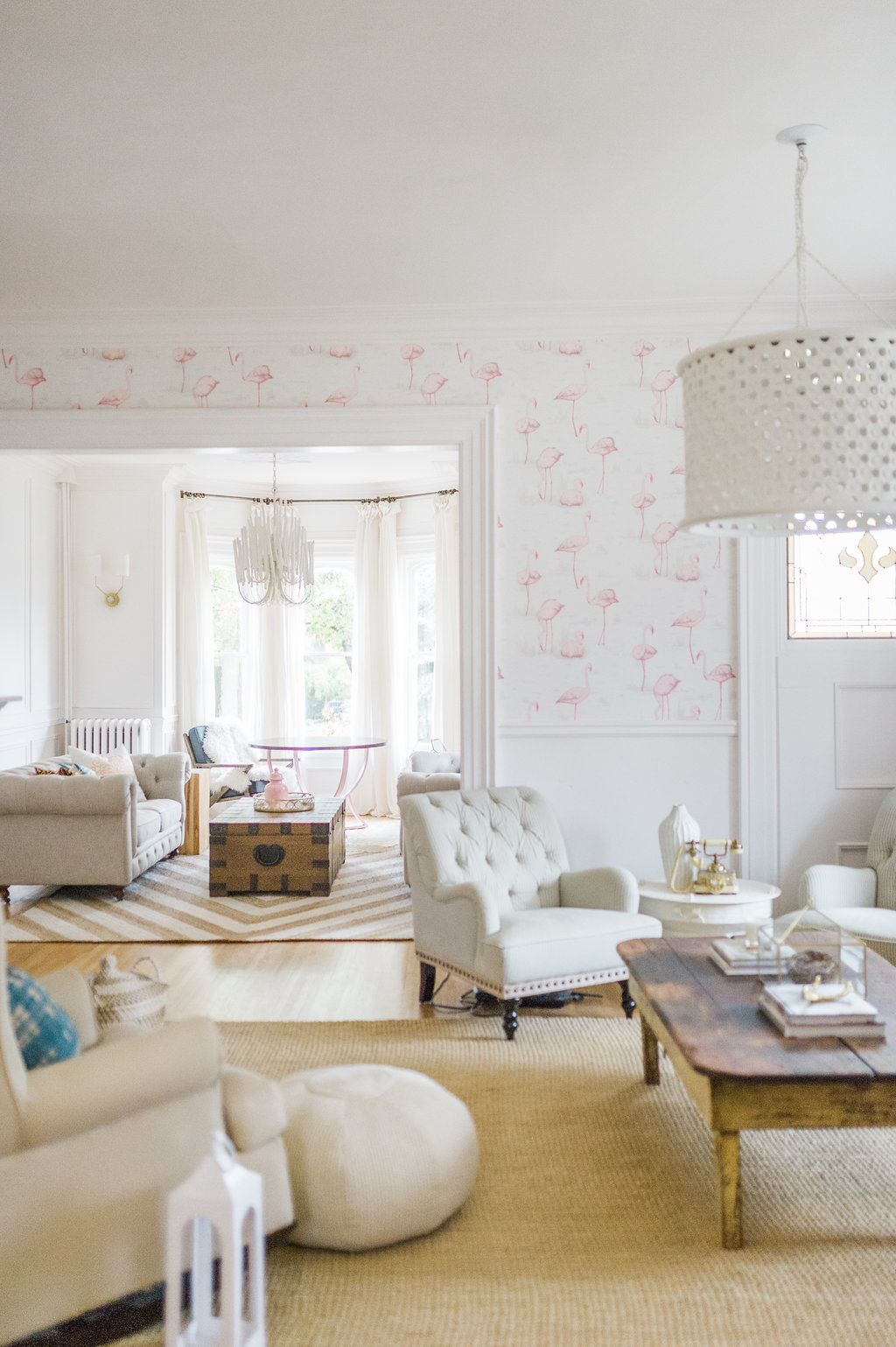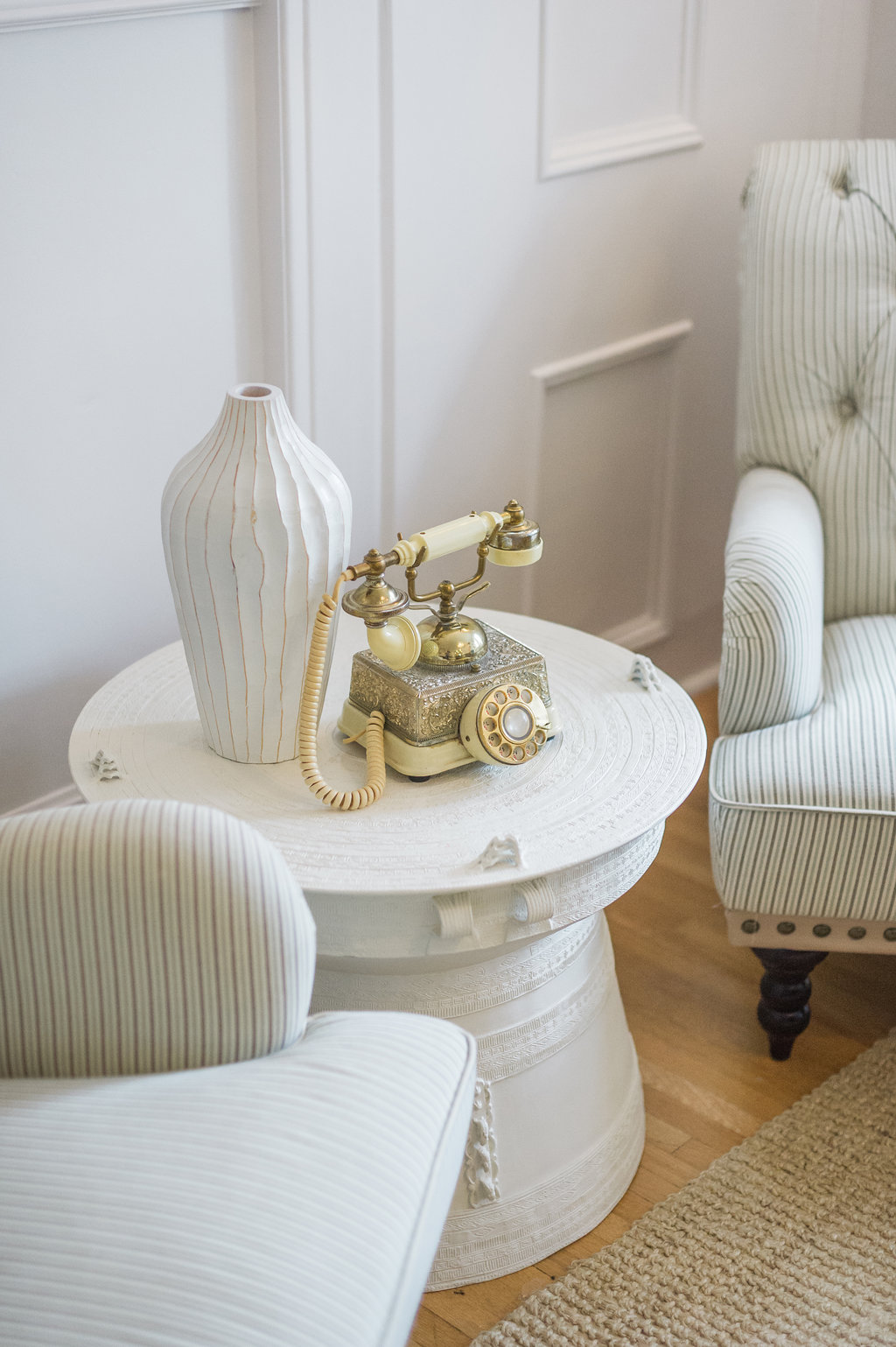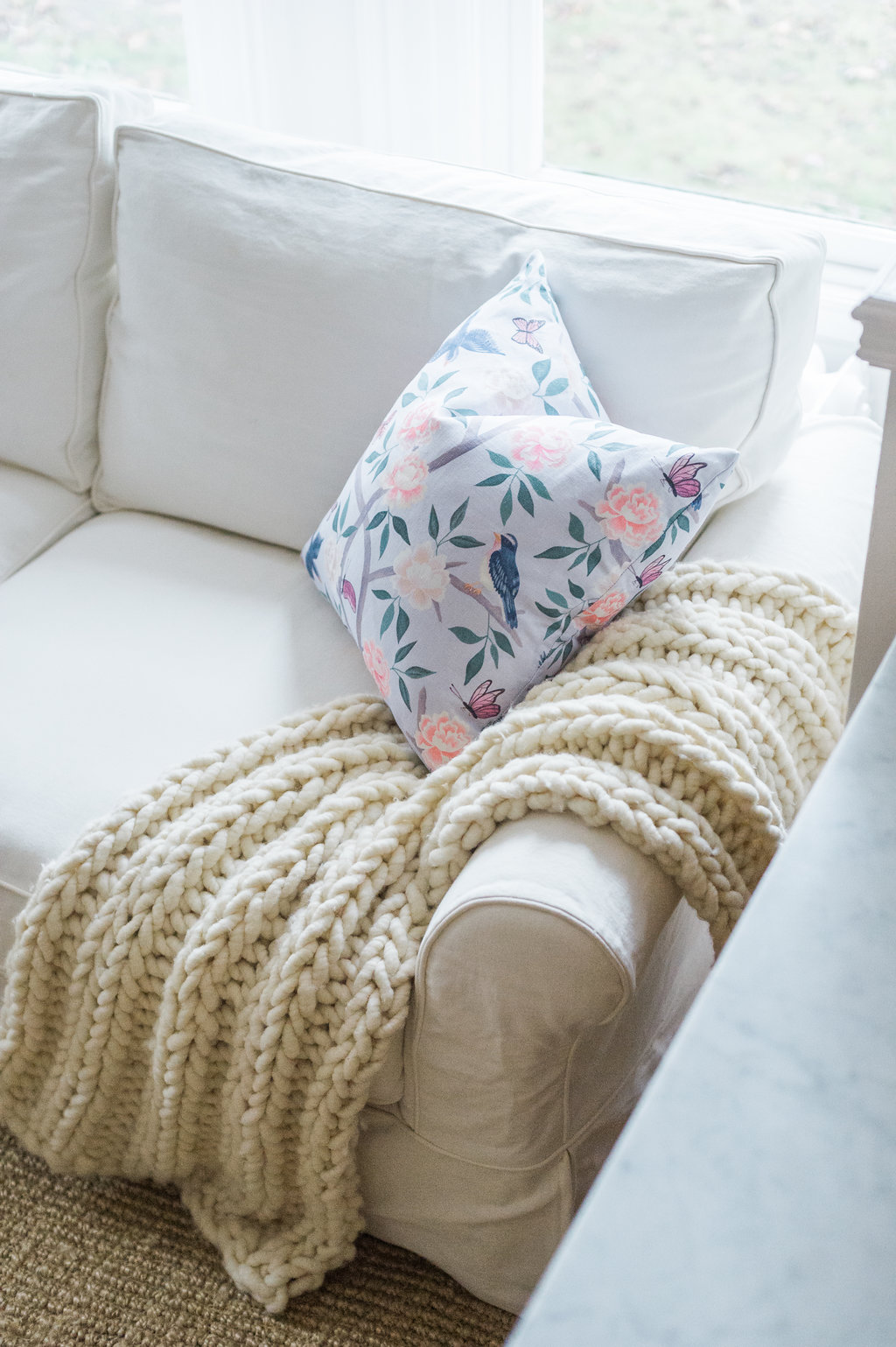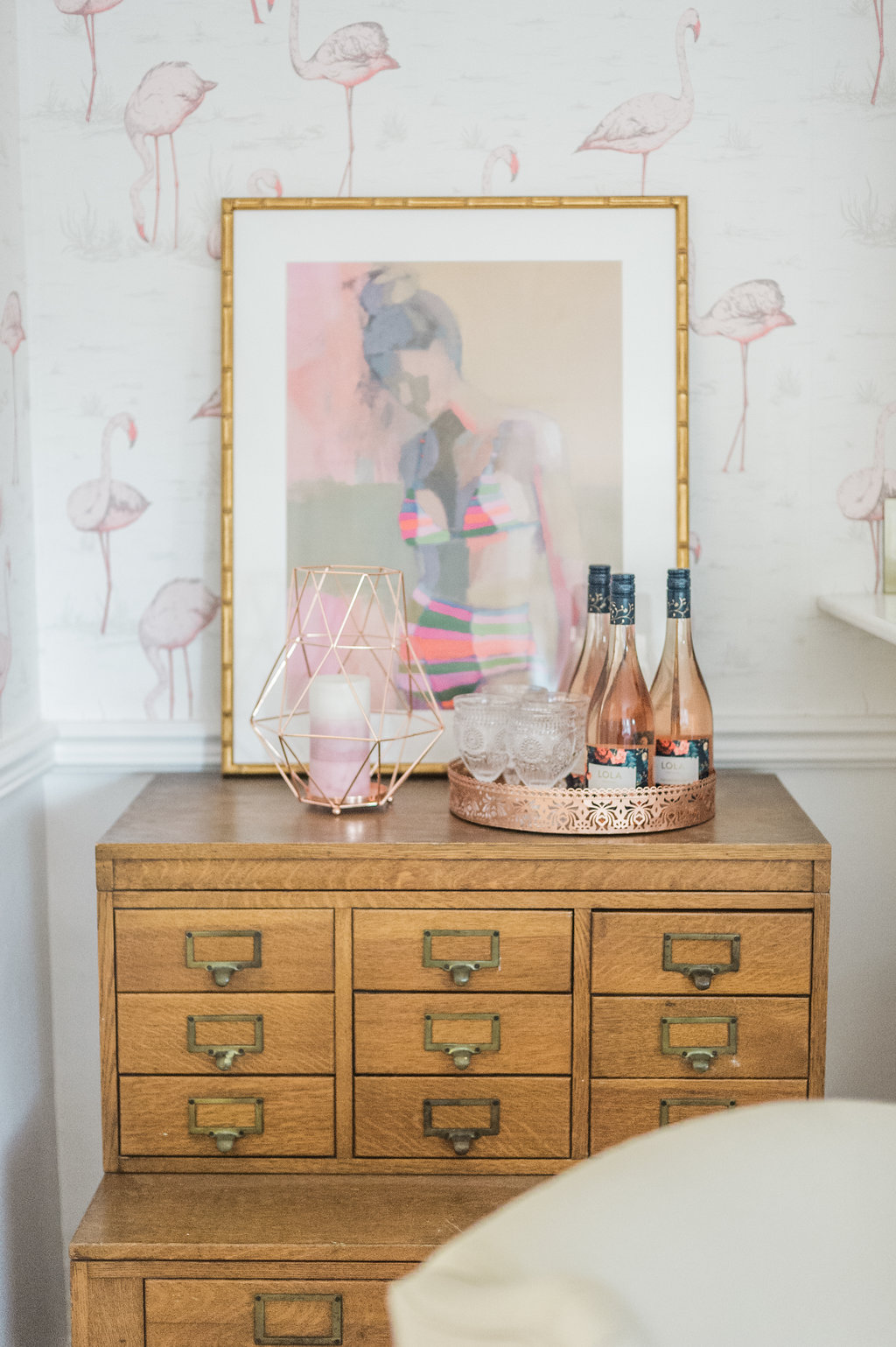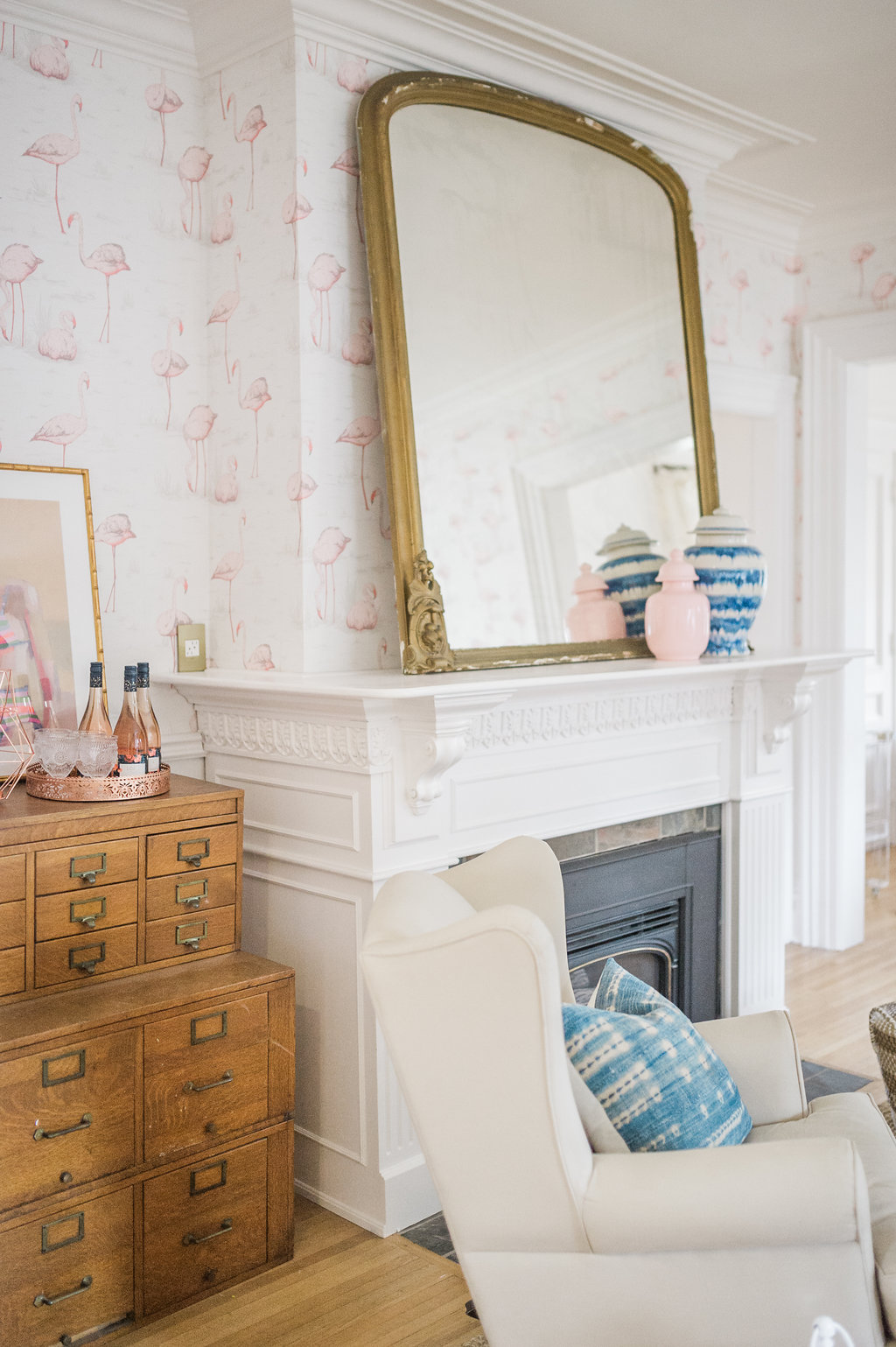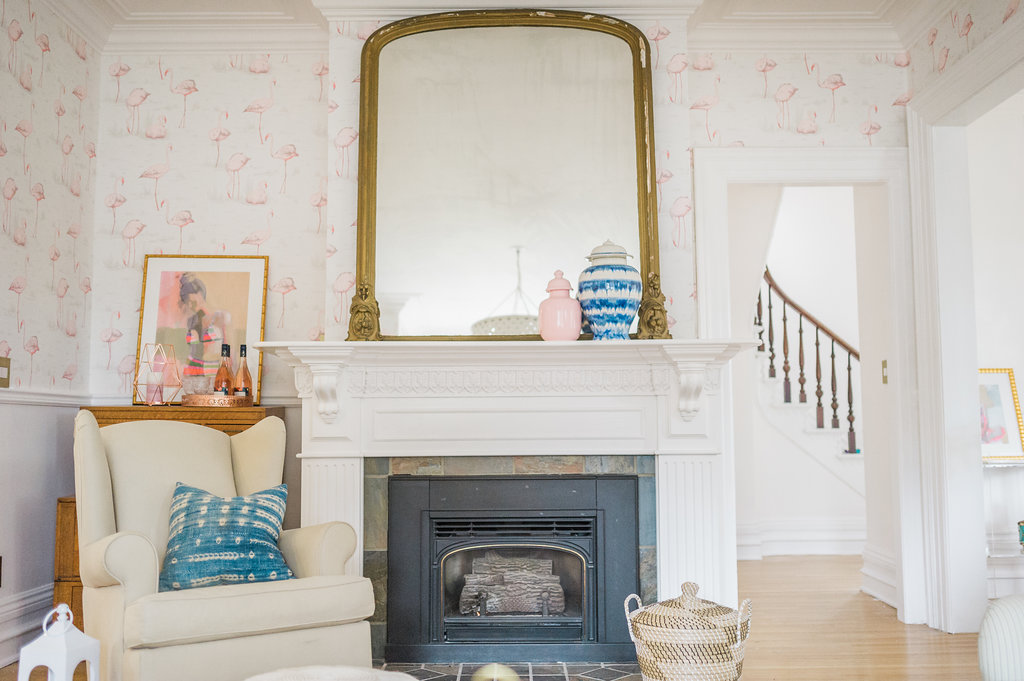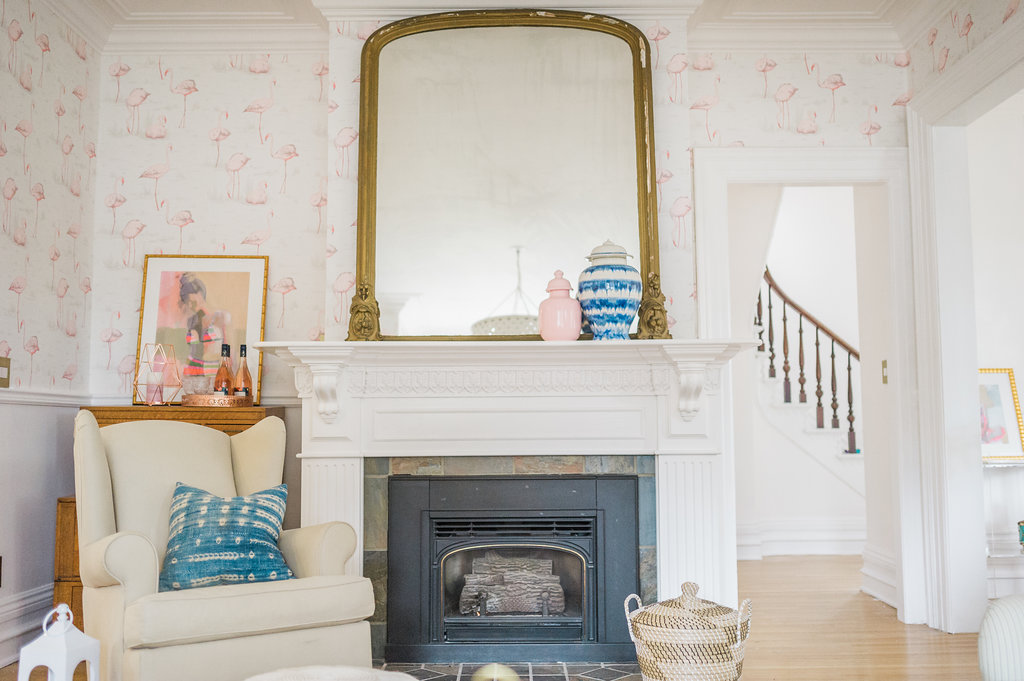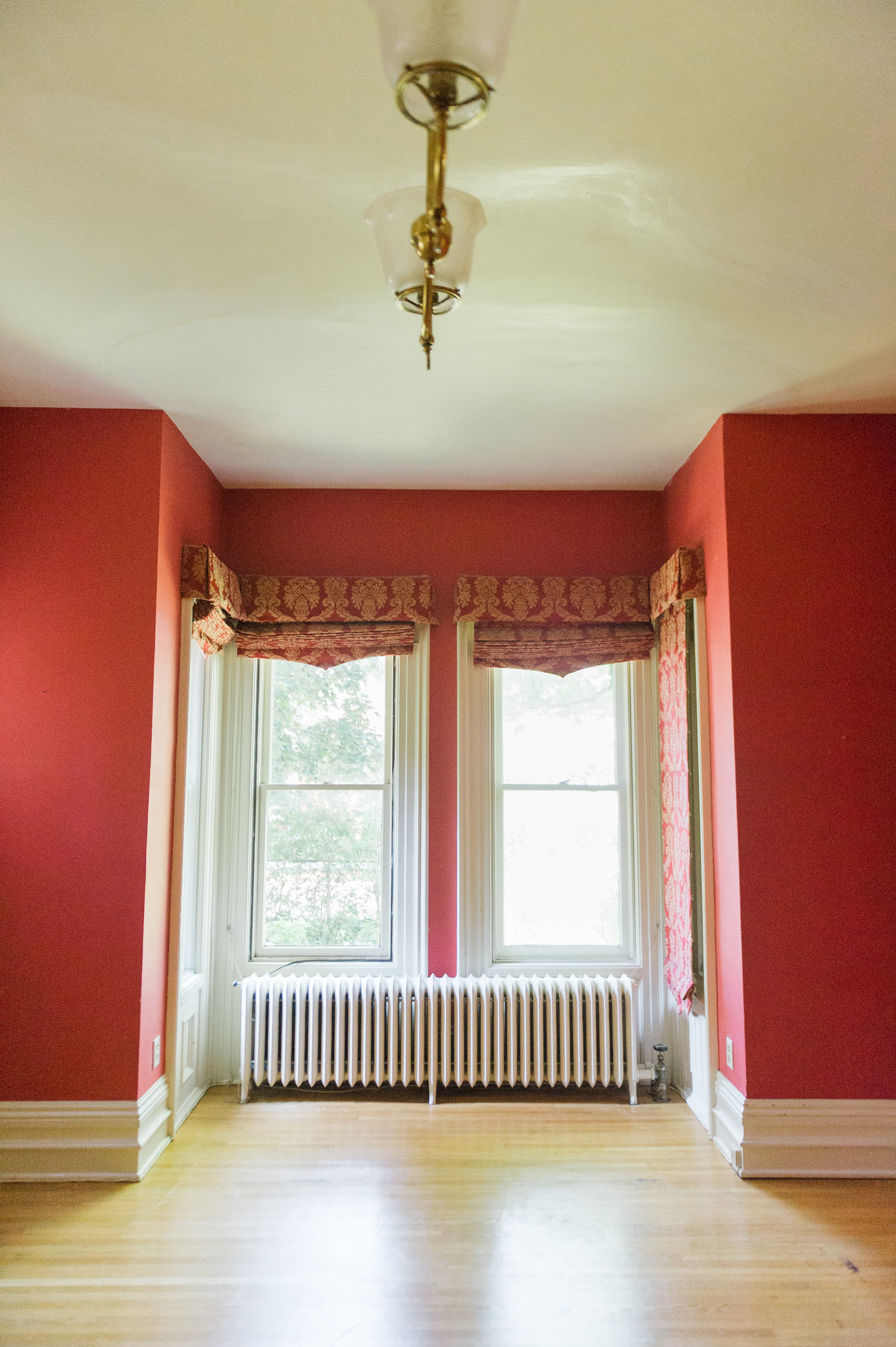 Well what do you guys think??! I'm nervous!
Next week my Christmas Decor reveal is coming to the blog!! Yay! Subscribe to have it sent to you! Have an awesome day and see you soon!
Additional Sources
Artwork "Vintage Swim" by Teil Duncan and framed by Framebridge
Chunky Knit Blanket / Twenty Five Knits
Tufter Chairs / Pier 1
Slipcovered Couch / Pottery Barn
Rug / Pottery Barn
Pillows / Caitlin Wilson
Leaner Mirror / Antique