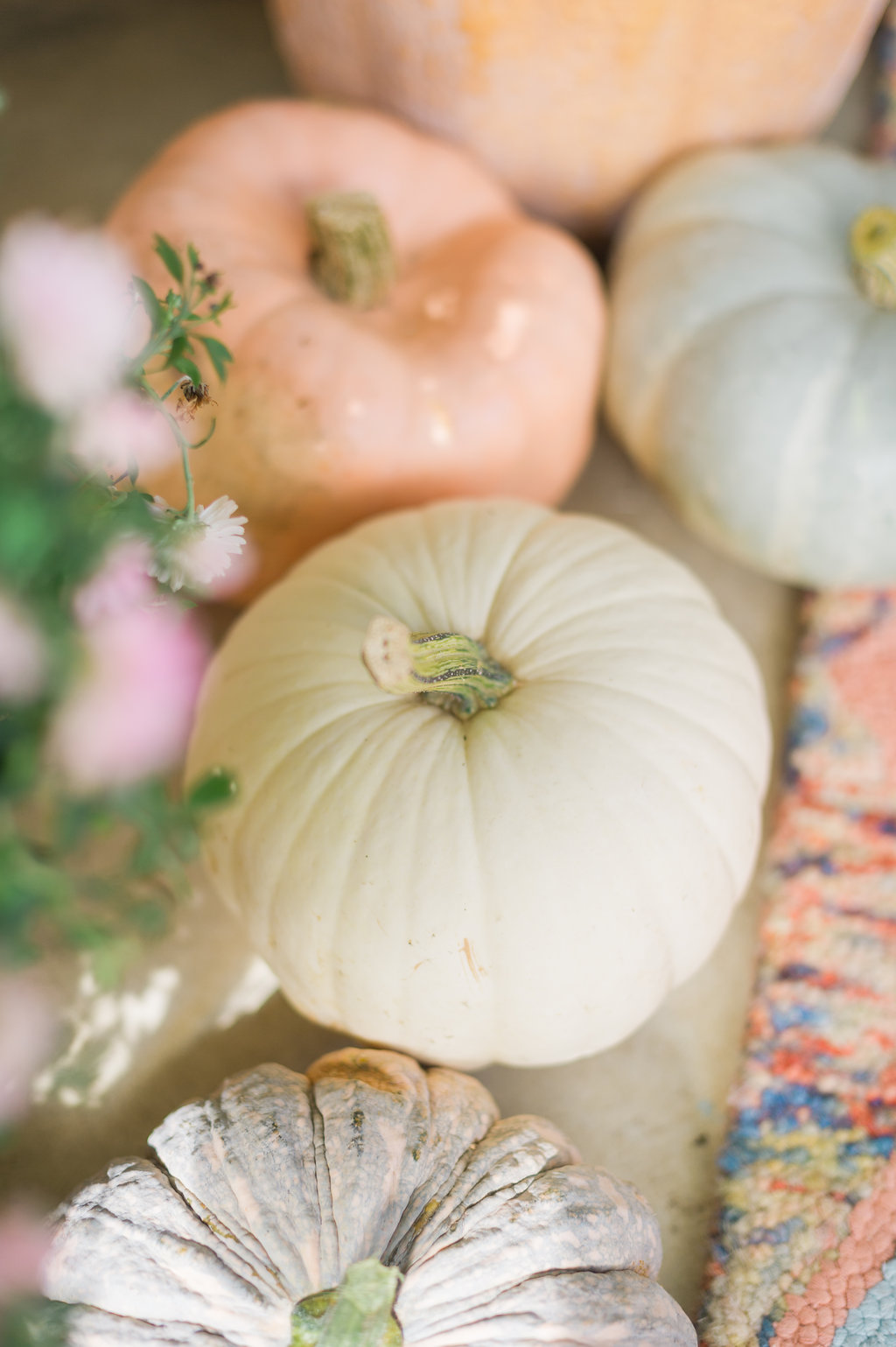 I am so excited to have partnered with Etsy Canada to bring you this Halloween Gift Guide. I scoured all of Etsy to find the most perfect, totally original, and unforgettable, handmade in Canada, Halloween decor for you this year! Isn't that what Etsy is all about, though? Finding the perfect piece to complete your home or outfit, that you know is one of a kind and handmade in Canada…how special is that?!
This year, I wanted to test out my finds by decorating my porch for Halloween. If you know me, then you know I love to have holiday colour schemes that amplify my personal style, rather than change with the seasons. What does that mean? Forget black and orange–this girl is not about the dark colours. Lilac, gold, and turquoise for Halloween, this year!!  That's why I needed Etsy! I was able to find the most hilarious and customizable pieces for my porch!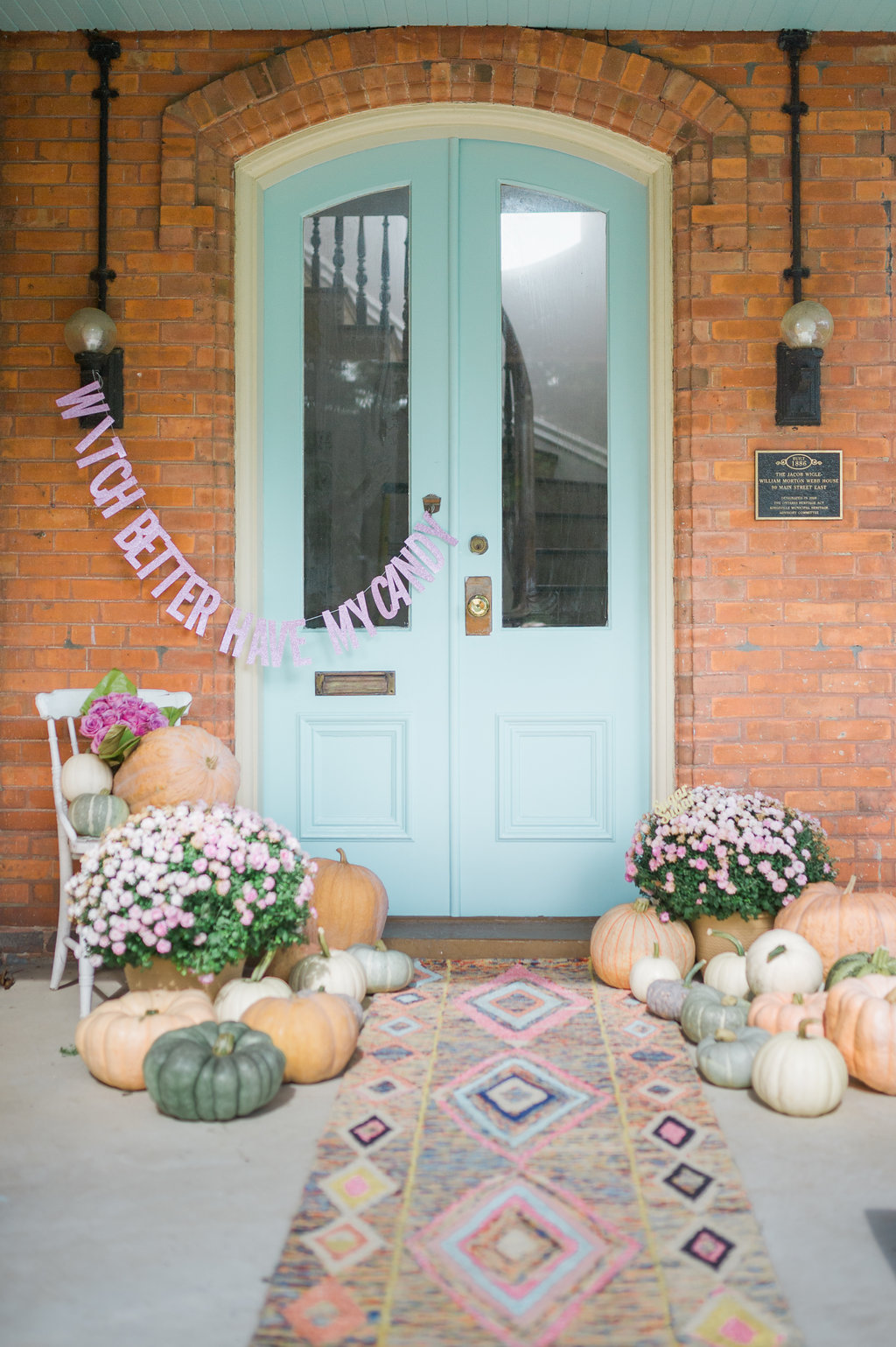 I was so inspired by this first shop, DixieandTwine, with its customizable party supplies that it was the jumping off point for my porchscape.
DixieAndTwine
Shop owner Amber, from Calgary, Alberta, boasts that she loves parties and party planning so much that she had to open a shop to help people pull it all together with her, "modern bash basics"!
I had to have a, "Witch Better Have My Candy" banner customized in lilac glitter card stock.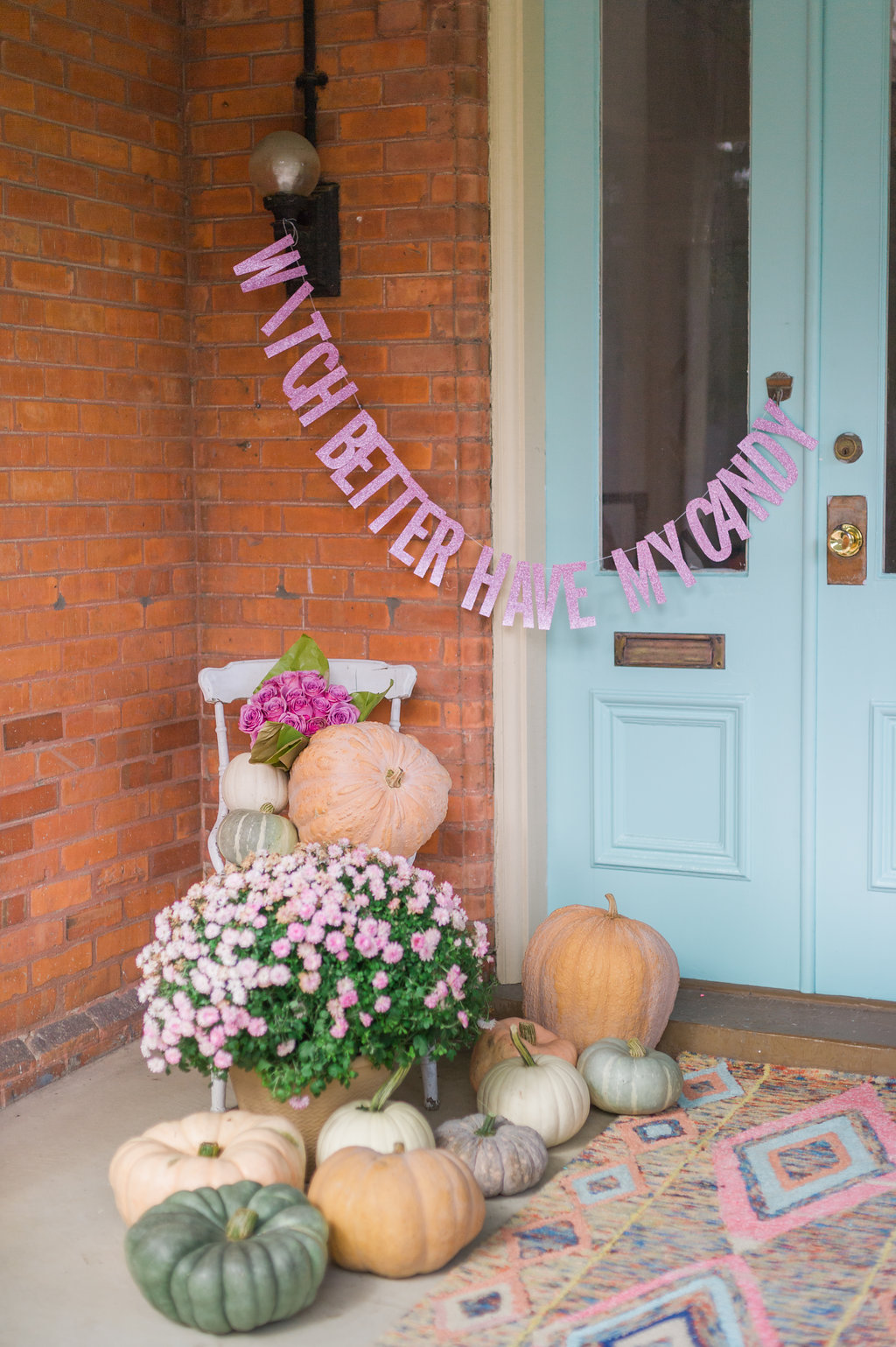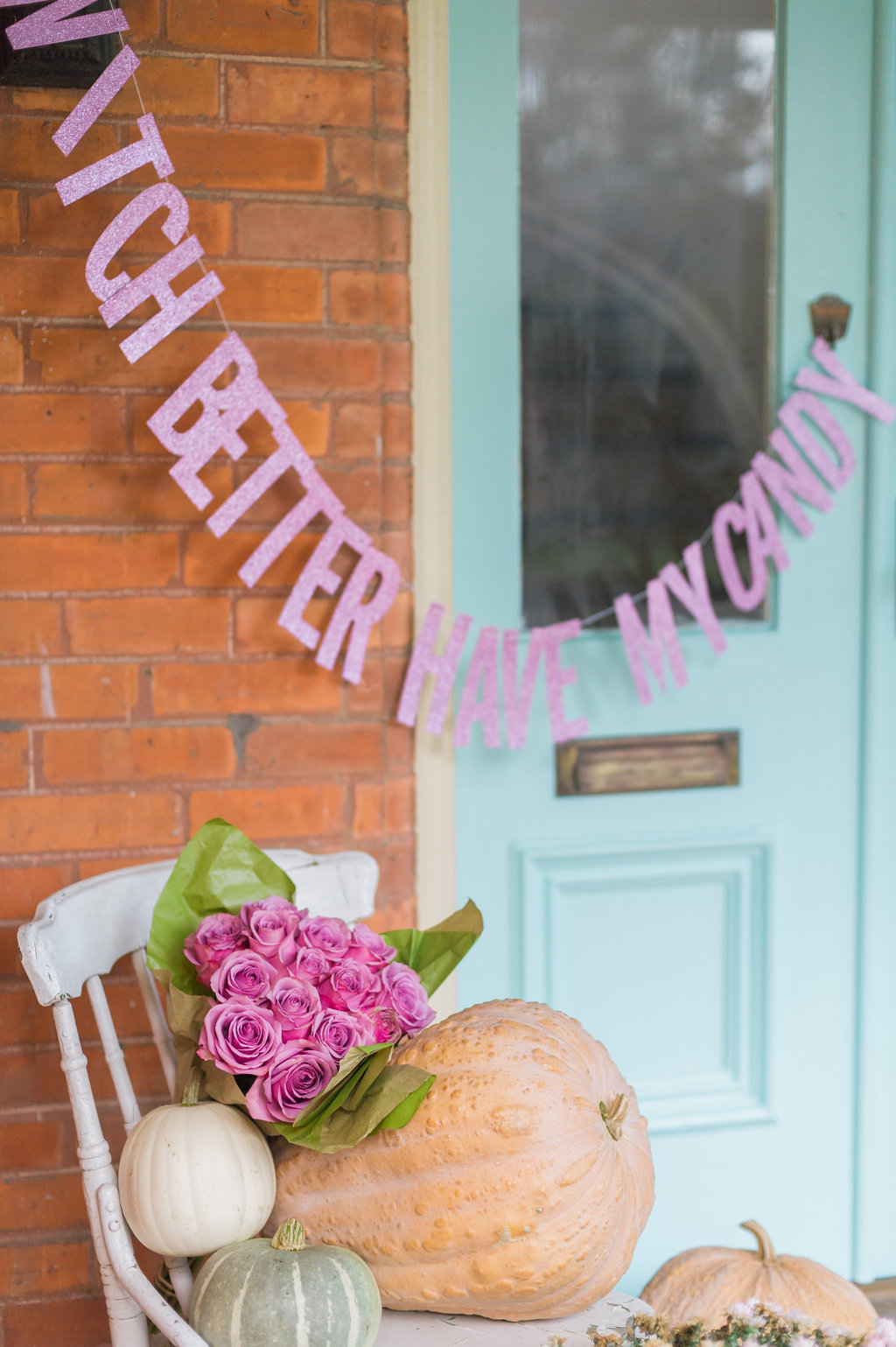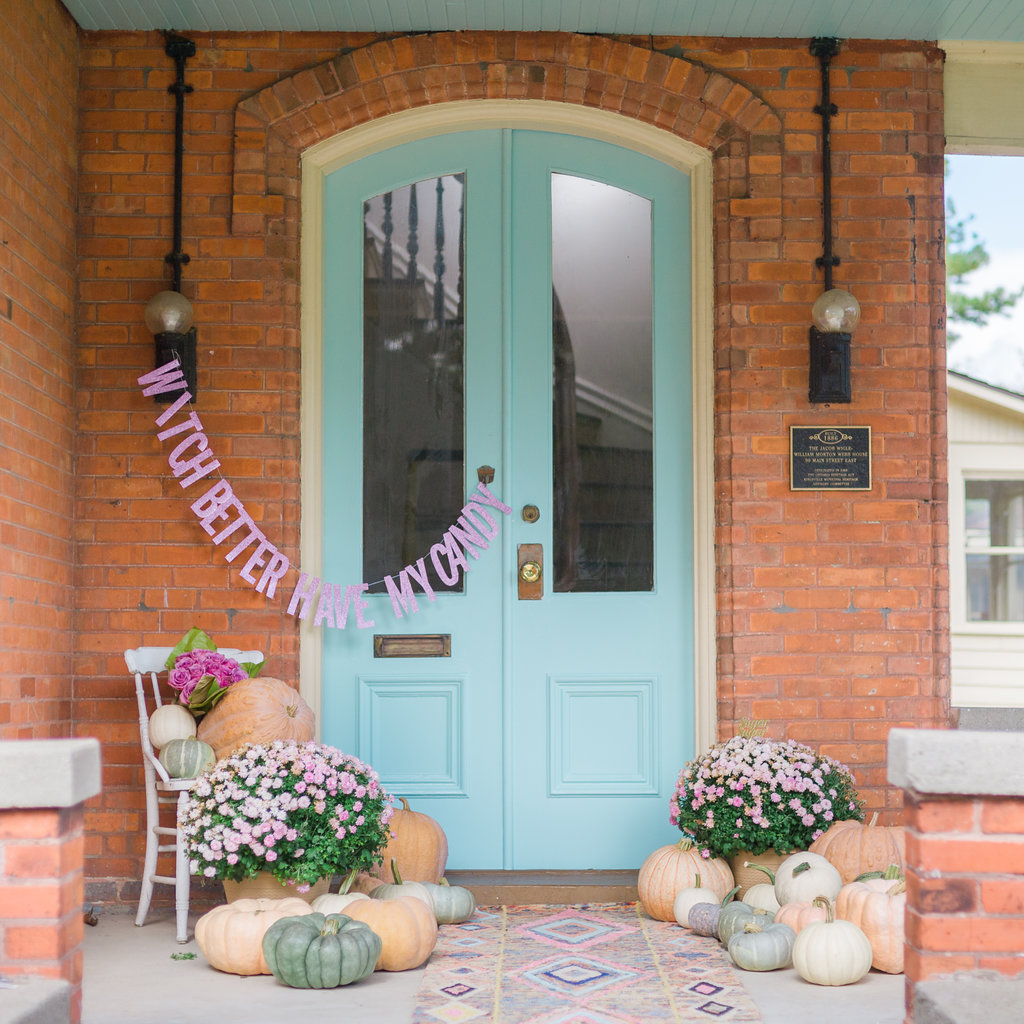 I seriously DIED when I read the quotes on her straws…I couldn't even handle how cute they were!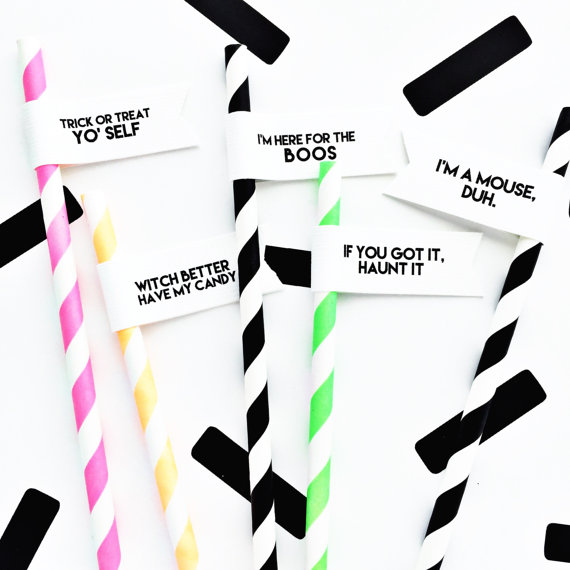 DixieAndTwine let me hand pick the straw colours, so they matched my theme. Different, from her Halloween colours pictured above, I chose to have gold, lilac, and turquoise added to my straw mix!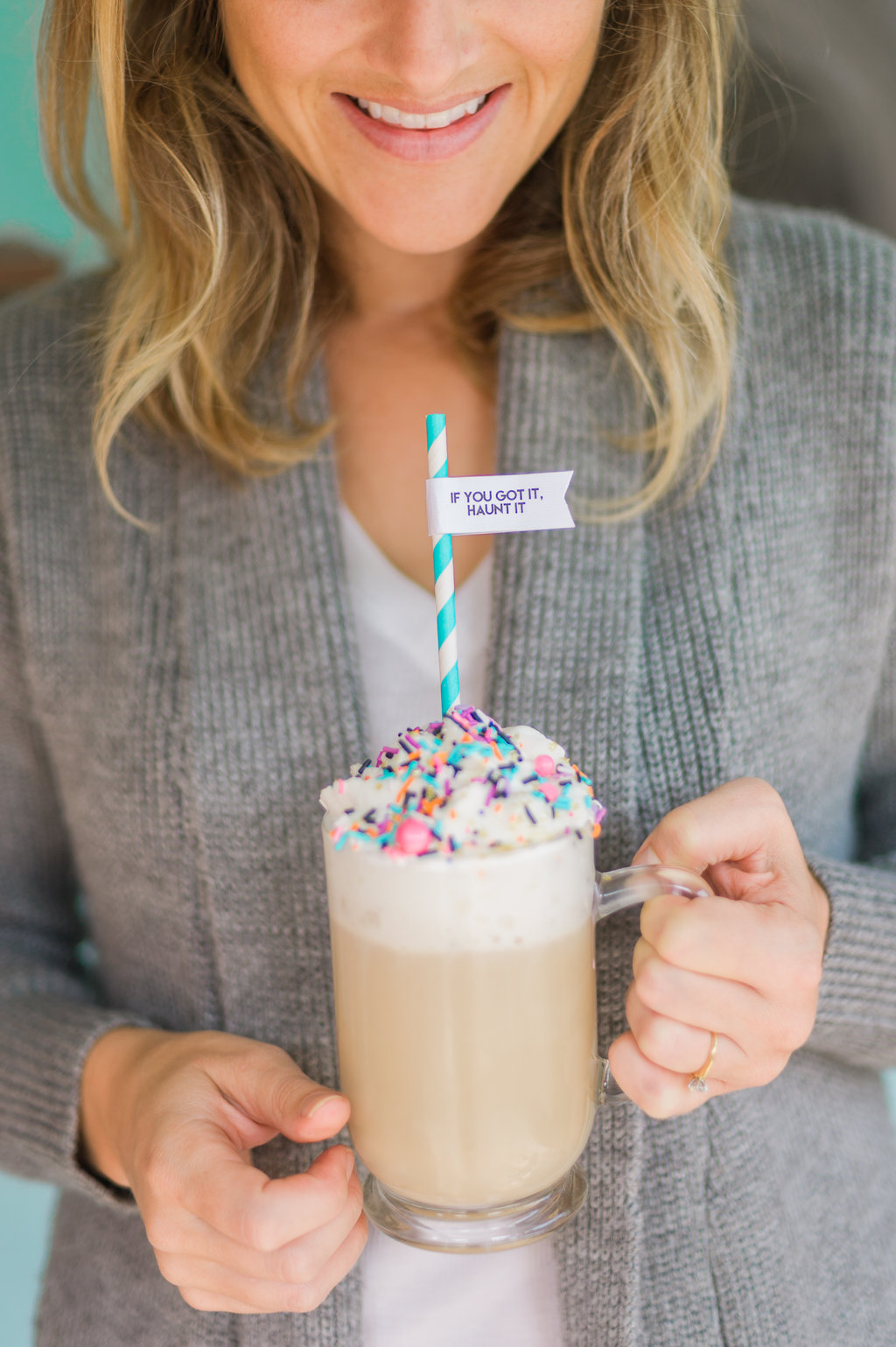 I also love her cake topper signs to use in our flowers pots. I love 'Sugar, Sugar' and the number 31 for Halloween! Everything is so customizable by colour, so you can create such a custom look, like our teal, lilac, and gold Halloween Porchscape!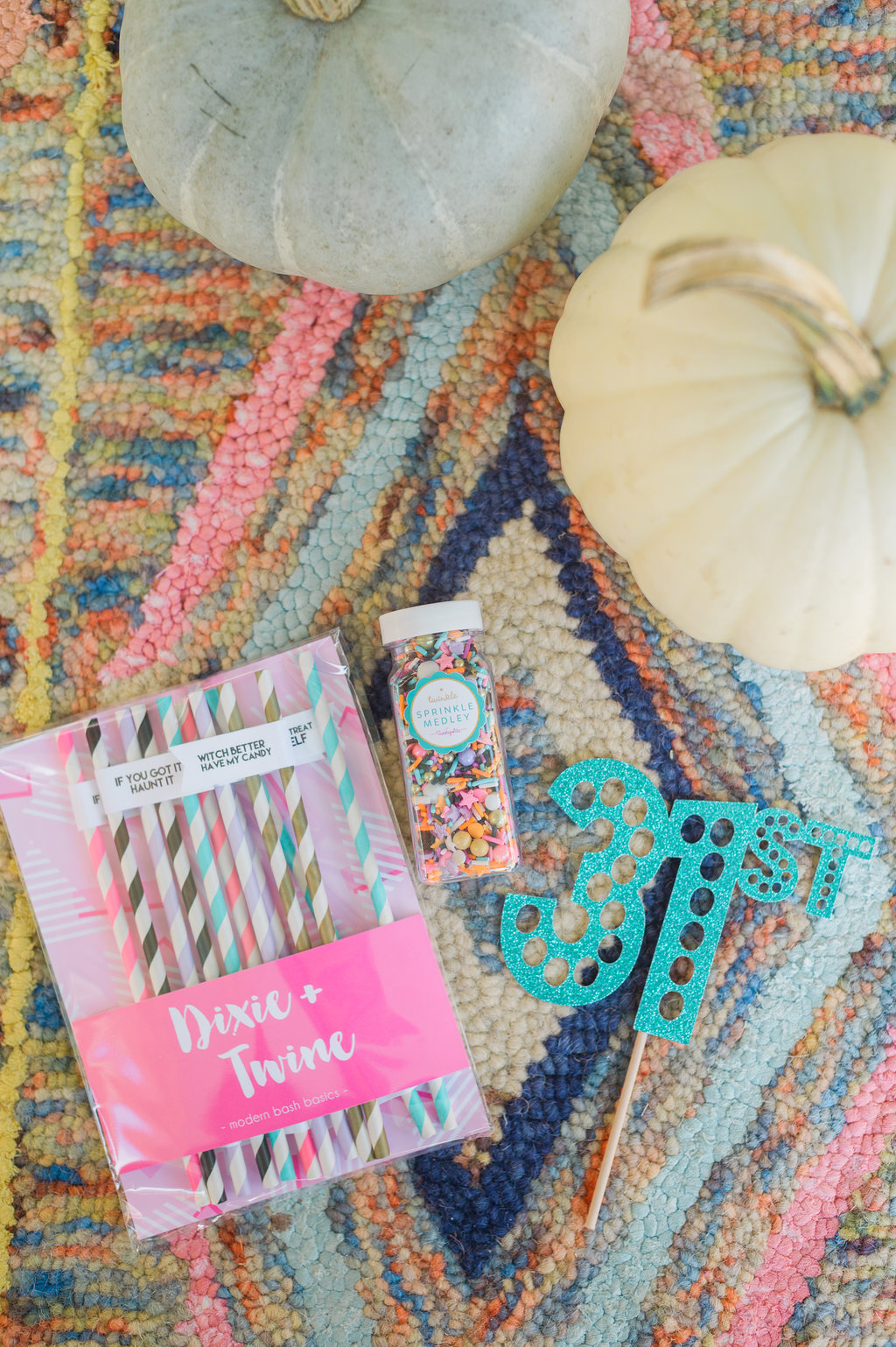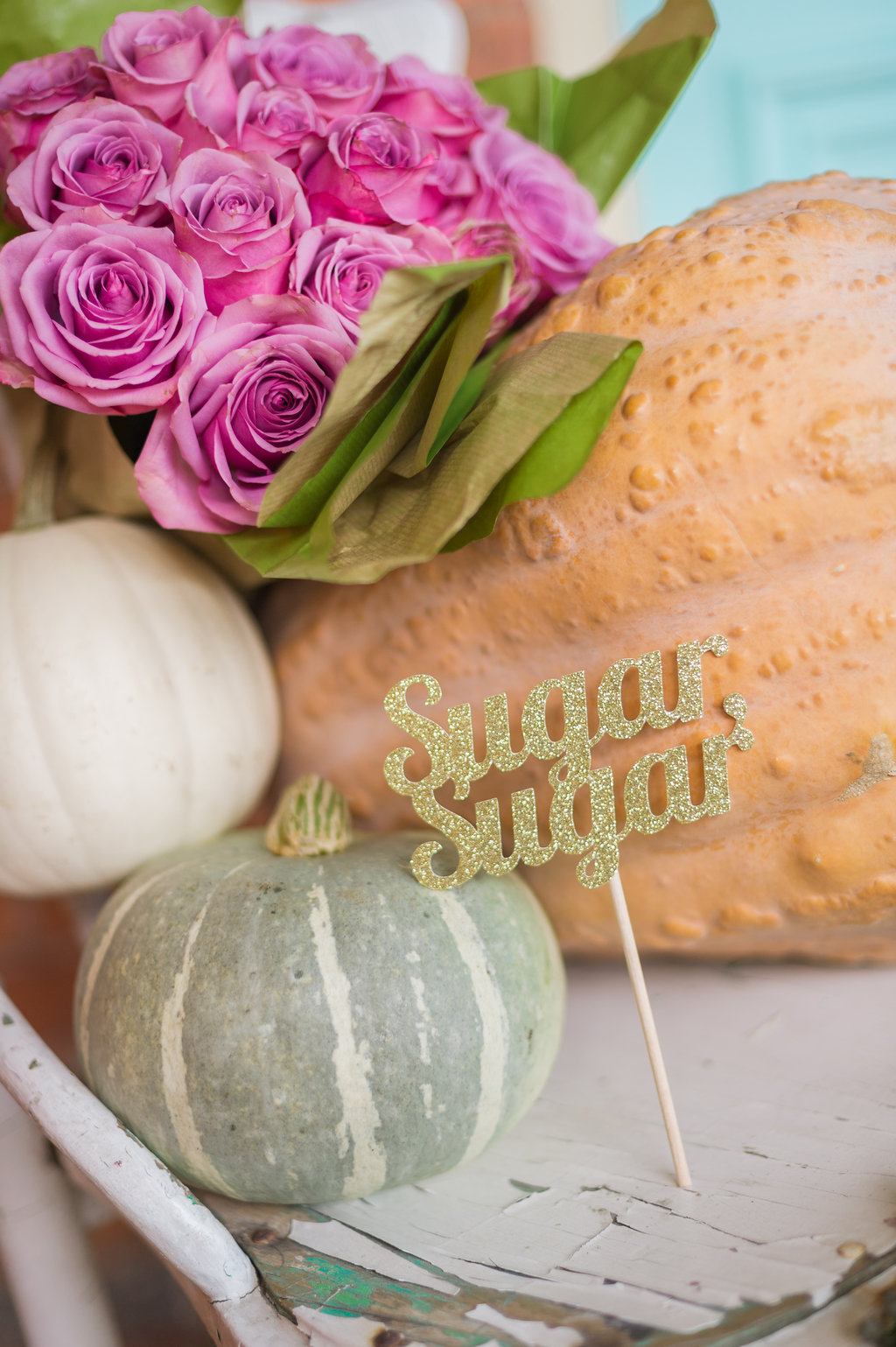 The 'Sugar, Sugar' sign is pictured in the Mums!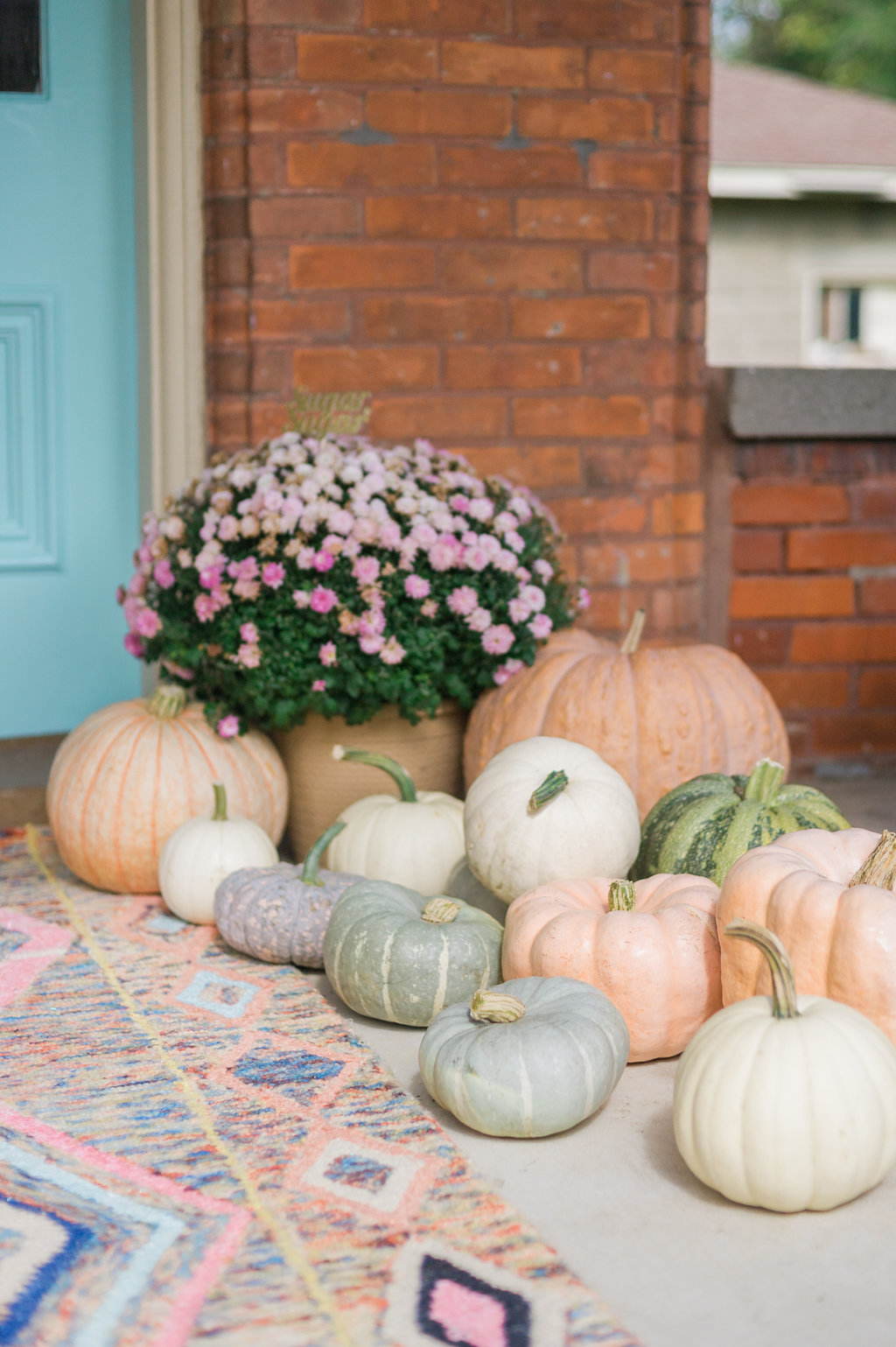 DixieandTwine also makes so many other banners for Halloween like this "If You Got It Haunt It" How great would these banners be for a mantle or hung on a barcart?!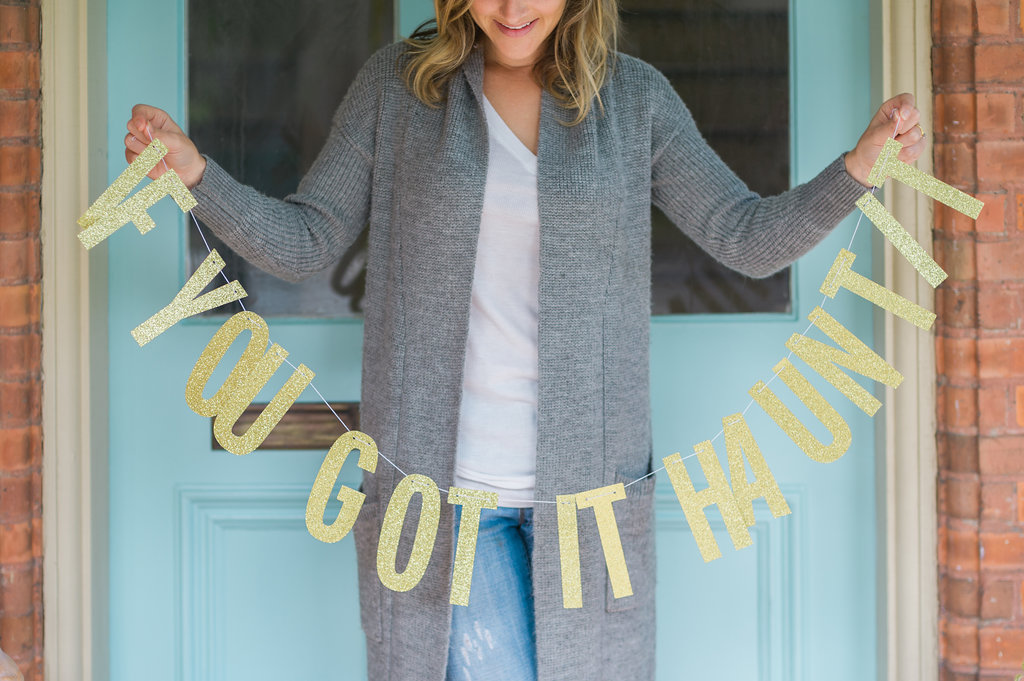 Next up on my Halloween Gift Guide hunt, I found the shop Sweetapolita!
Sweetapolita
Ok so this, Bowmanville, Ontario gal, her bakery, and her blog are gonna blow your mind! I found Rosie Alyea on my Halloween hunt because she makes her own custom sprinkles, currently with Halloween themes! Then came to find that she's a baker, blogger, cookbook author, and dessert photographer (and just general #boss) I was so inspired I just had to have some of her sprinkle magic for myself and for my Latte!
I love pulling colours from our front door, so I asked her to add turquoise to her VooDoo mix and she totally did. She even included an extra mix of turquoise sprinkles in a tiny size that said, "Purse Sprinkles"!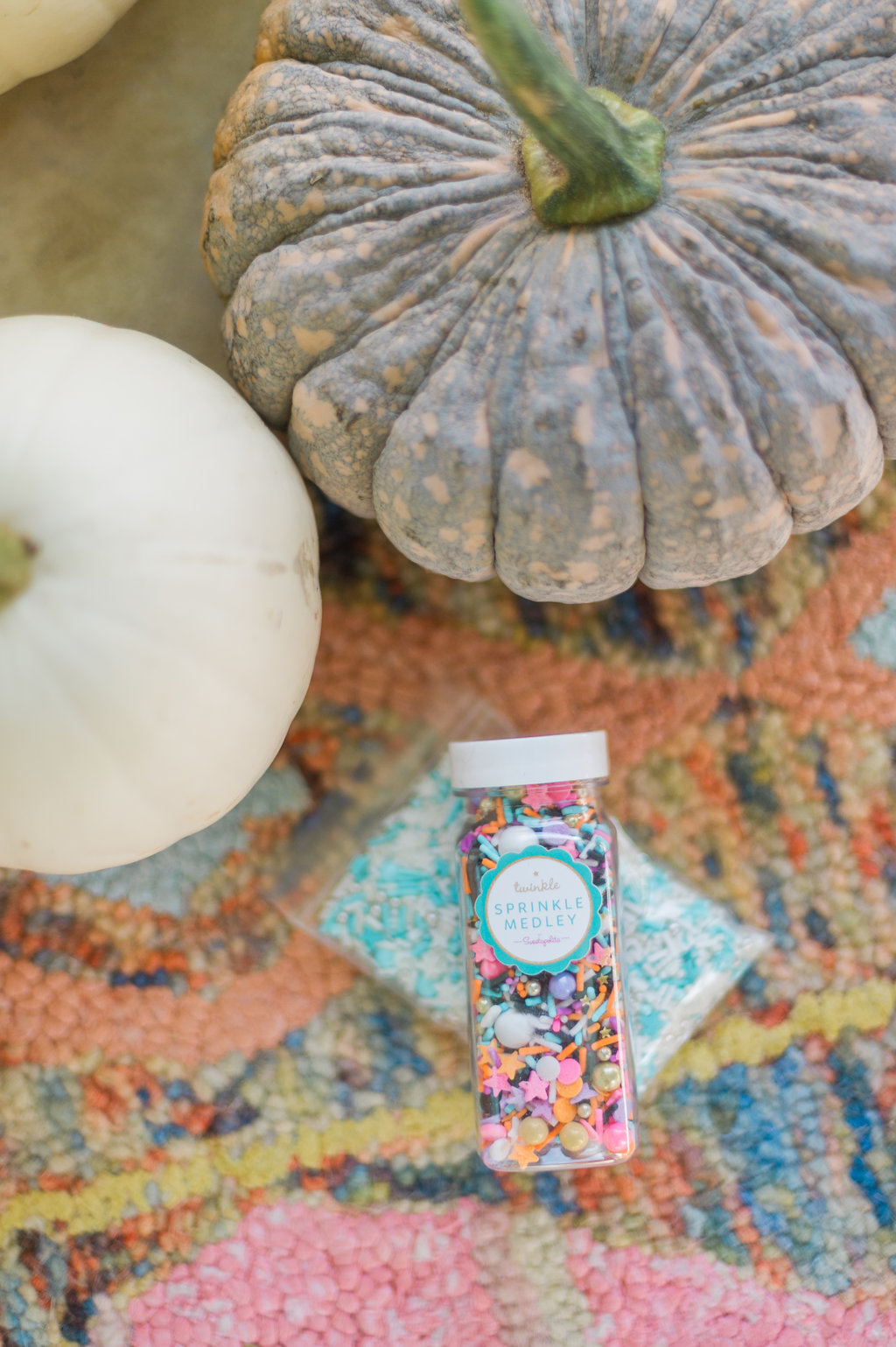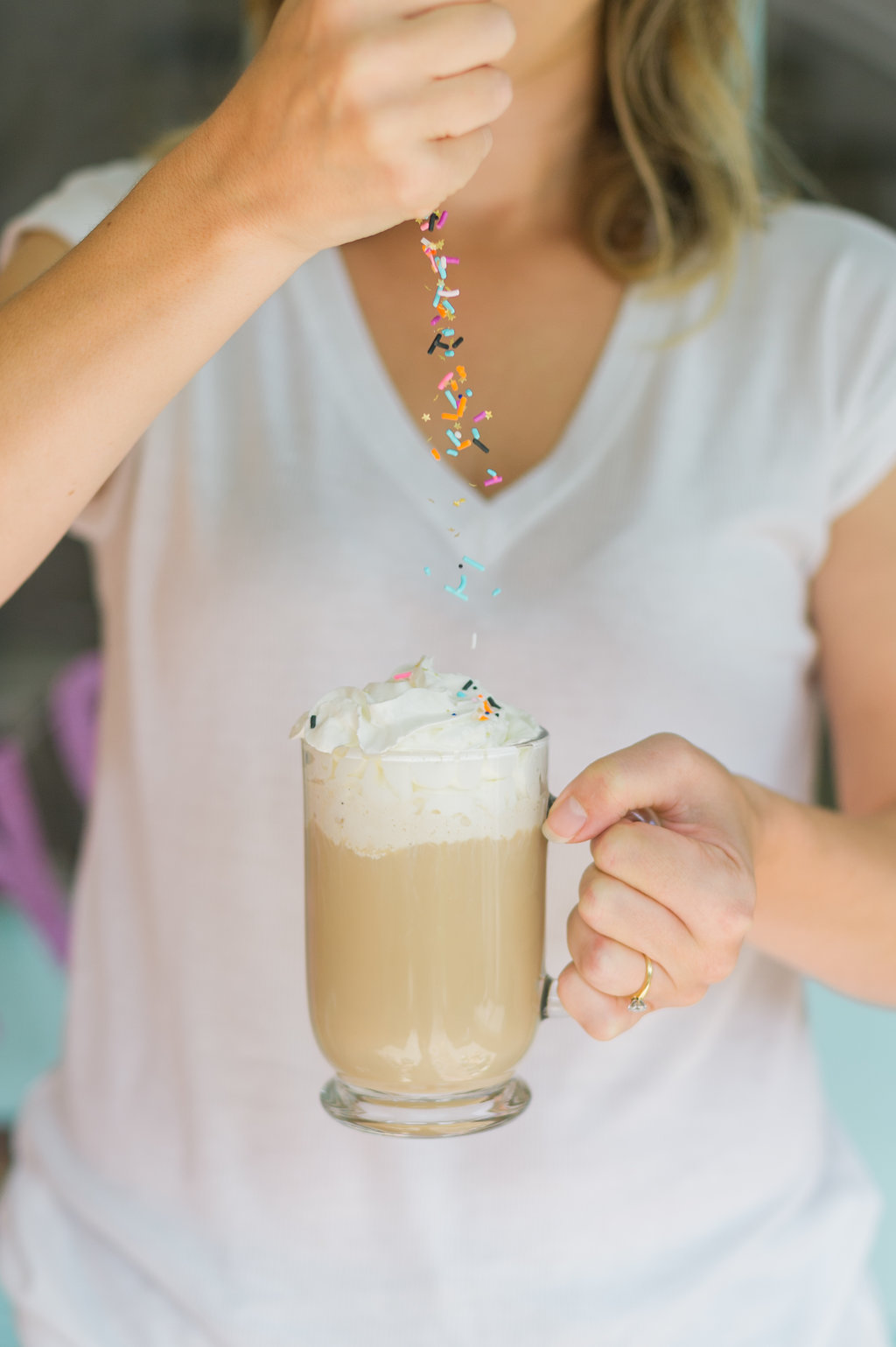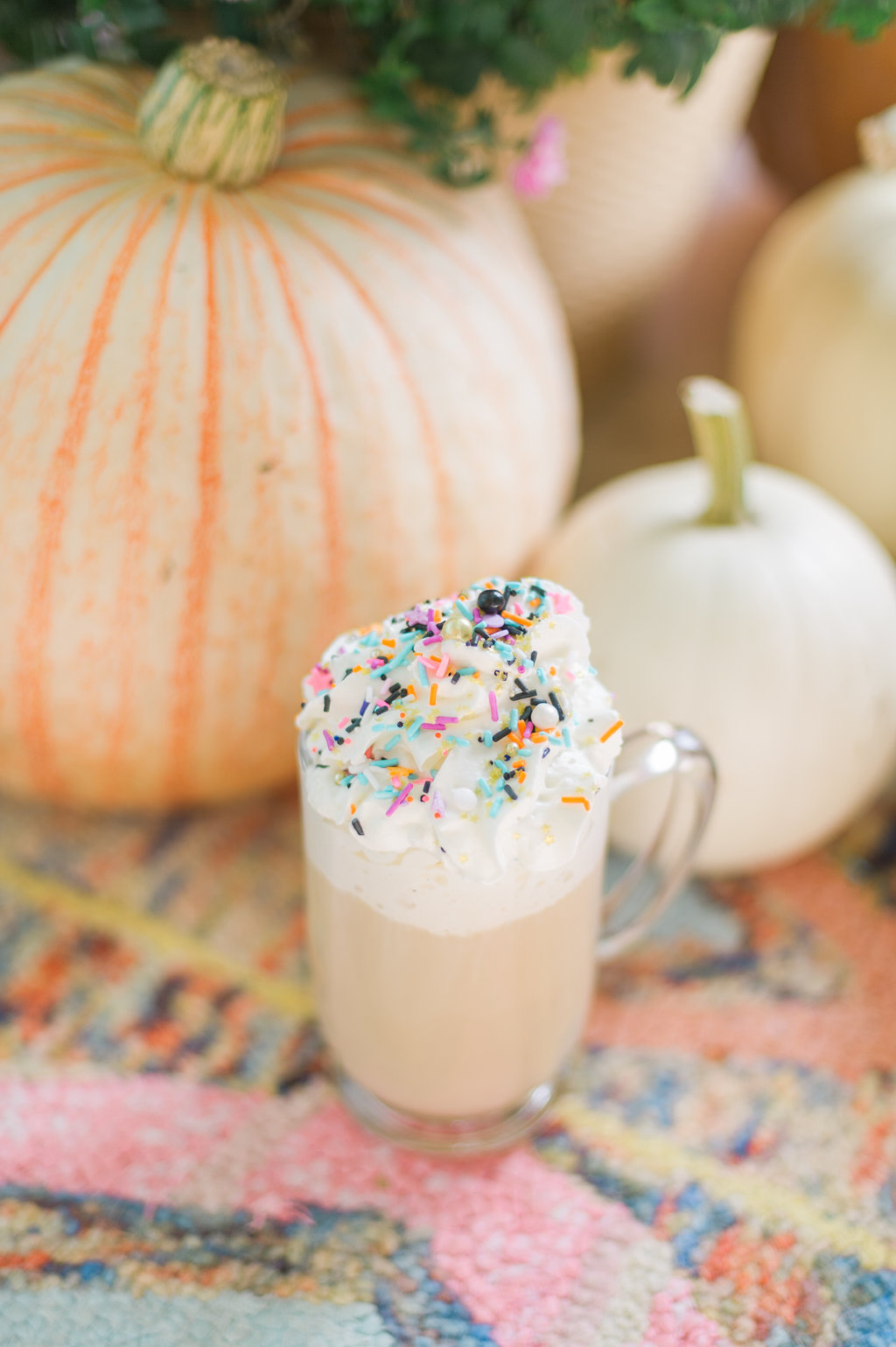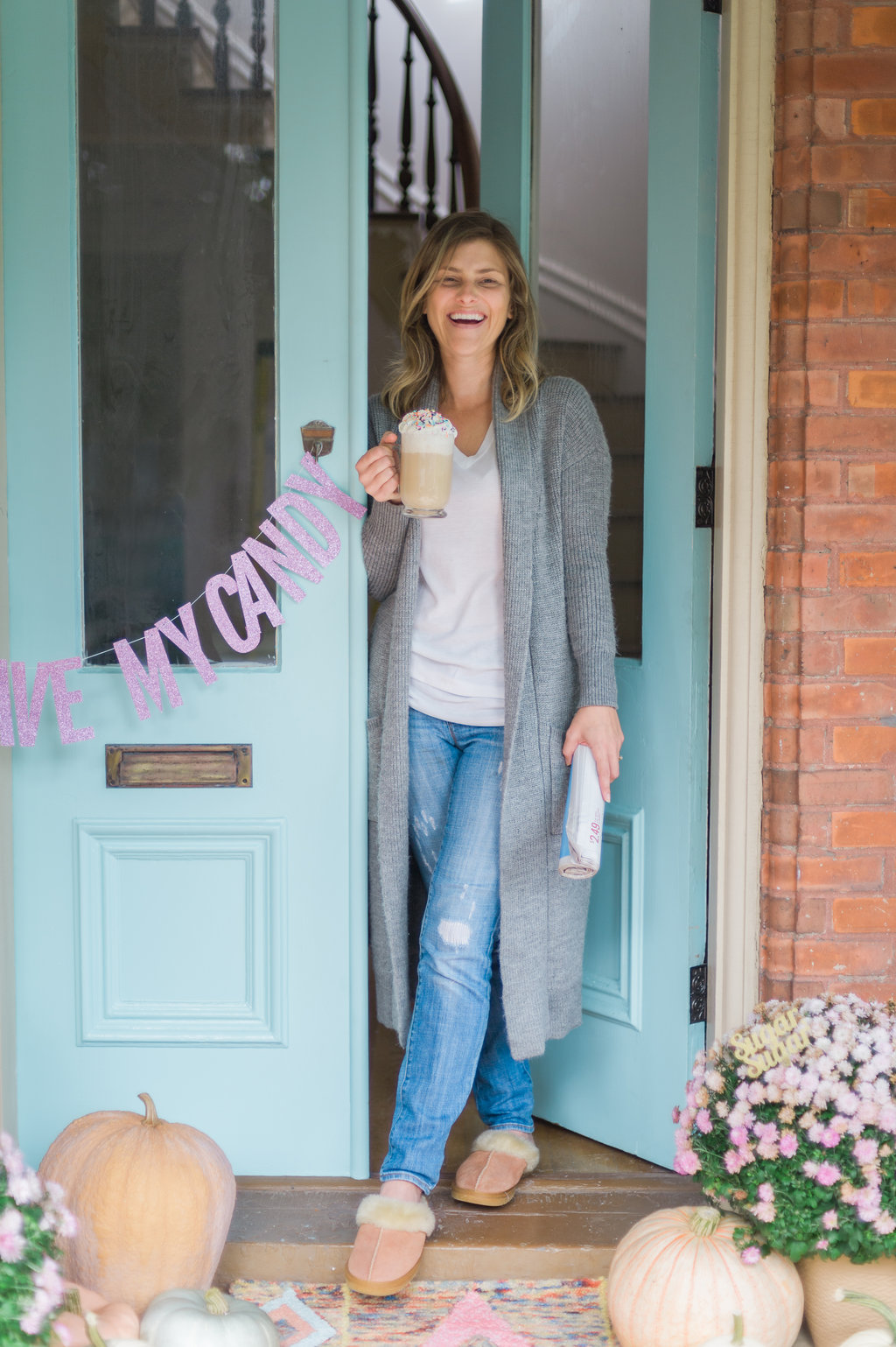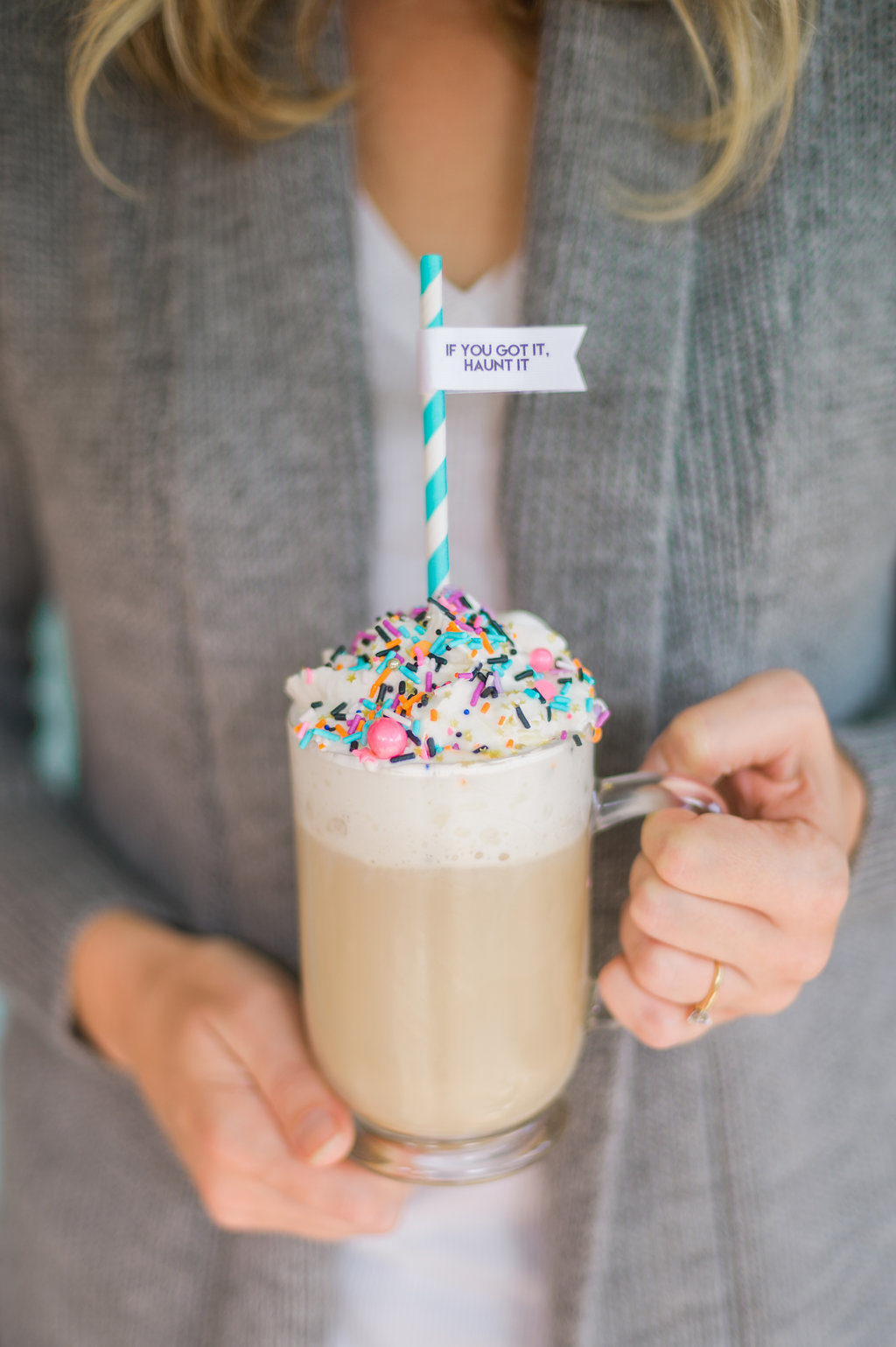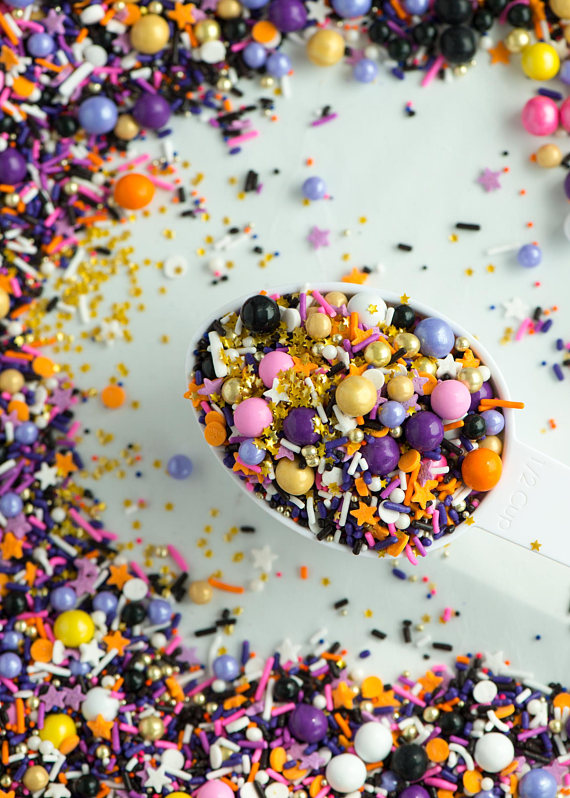 Above is a shot of her VooDoo mix from shop's site, before I added the custom turquoise….which I love btw!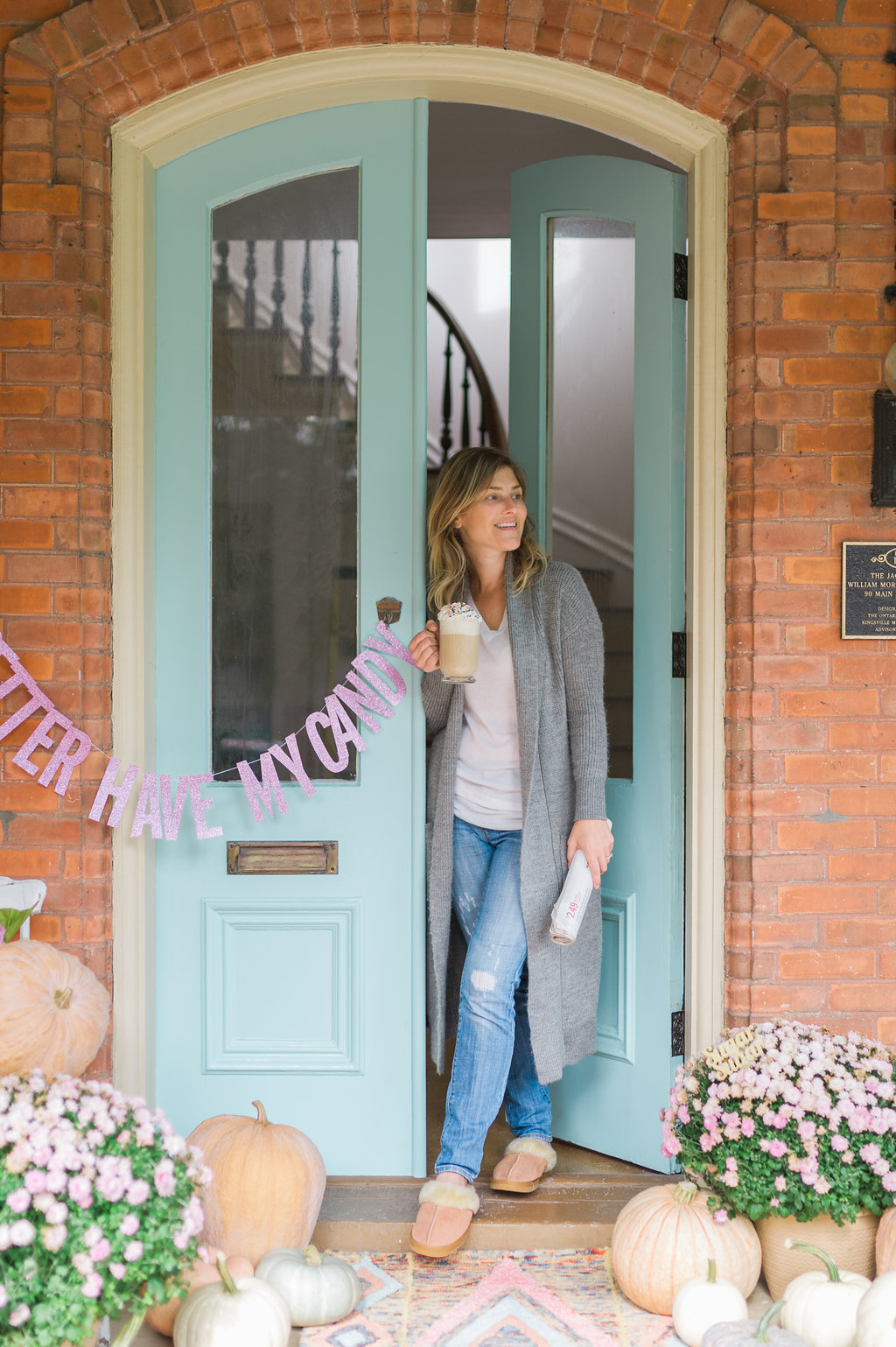 I wish I could have adopted all of my Etsy Canada Gift Guide finds and taken them home! Instead, I'm showcasing them below. I hope they help you find the most perfectly original, handmade Halloween gifts this year!!
cortneyrectorFOLKART
Cortney's shop sells hand made whimsical clay folk art pieces. Whimsical to say the least….they are so bursting with personality #Icanteven! Her pieces are made in Florenceville-Bristol, New Brunswick. In addition to the Halloween pieces, she has a shop dedicated to wedding toppers and I've included a couple  toppers that have Halloween themes for all of you getting married this month!
So this little clay girl though?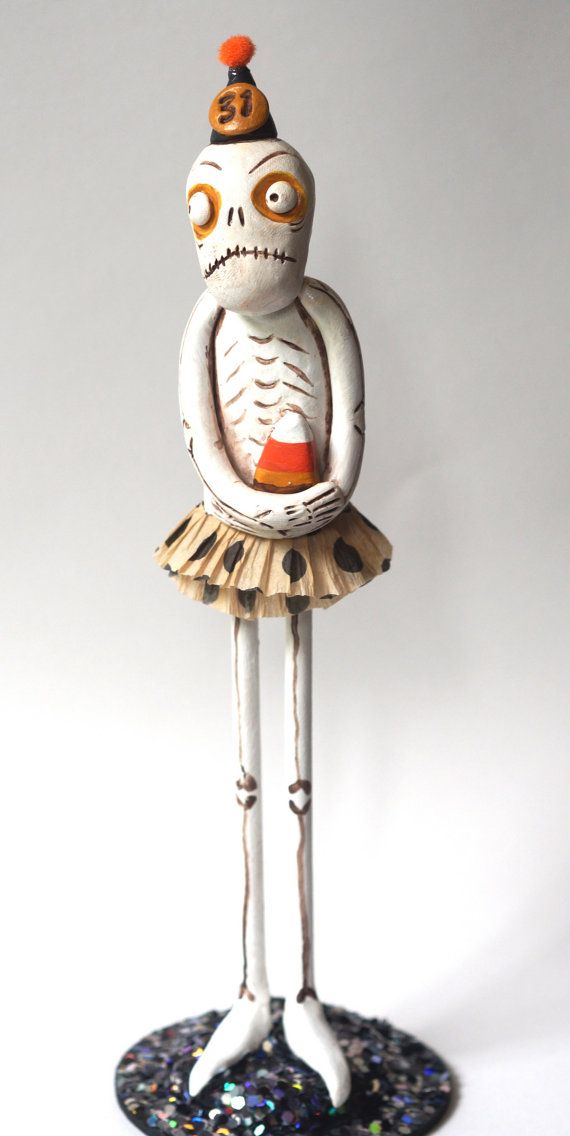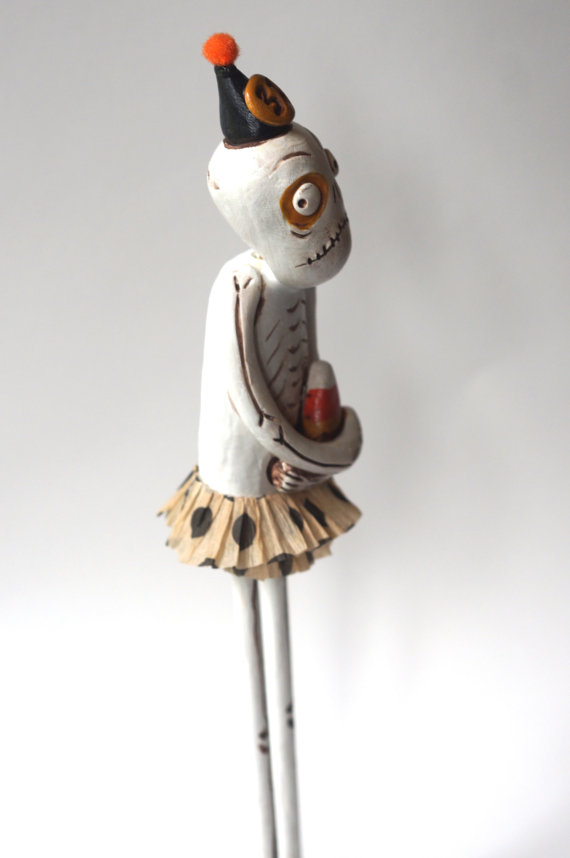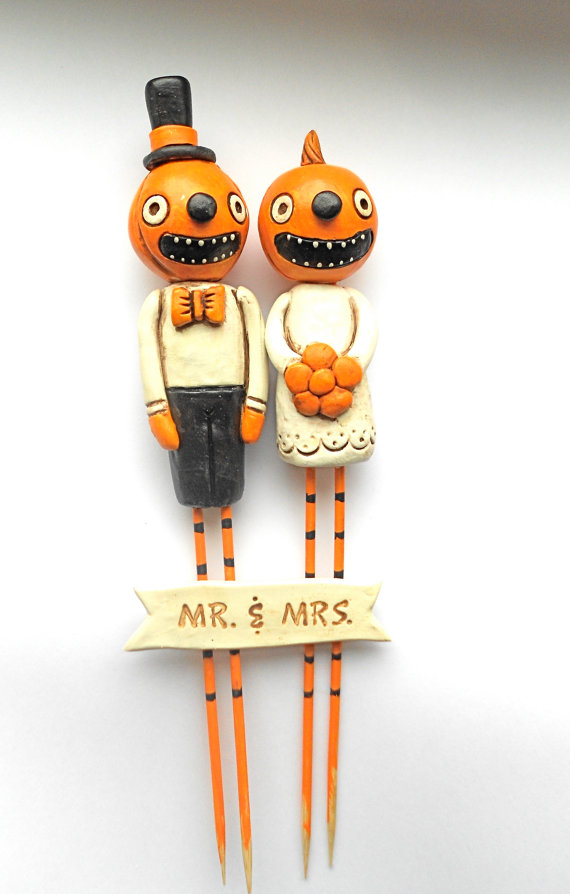 Pictured: Pumpkin Heads in Love Halloween Wedding Cake Topper
Pictured: Till Death Do Us Part Skeleton Love Goth Wedding Cake Topper
mikaart
I'm currently obsessing over handmade dolls, as you've probably noticed in my daughter's nursery post from a little while back. Well…what about handmade VooDoo dolls for Halloween….heck yassss! That's how I stumbled on Mika and his work. Transplanted from Japan, Mika lives in our nation's capital, Ottawa, Canada. His mantra is to make work that makes you feel safe and loved. Ummm yes, I'd like that…we all would! So these VooDoo dolls are actually love dolls! How perfect would one be to give your partner on Halloween, right?! I bet he'd stitch their name on it, if you ask real nice;)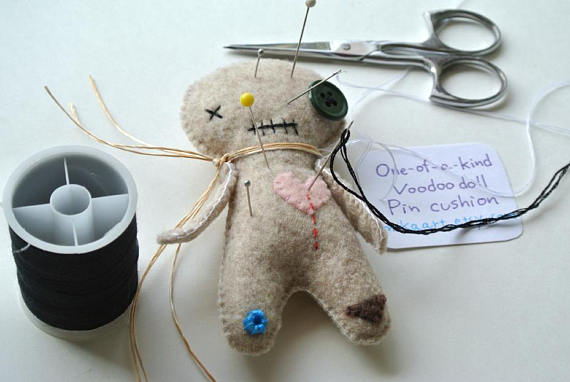 kitschculturecanada
So this is why I love Etsy. You can find a shop that specializes in Pop Lites (Pop Culture Night Lights) AND that has a special section devoted to Halloween called Fright Lites! Toronto shop owner, Devon Poole, explains that his shop combines his love for pop culture nostalgia and his my passion to create unique hand crafted products with a playful kitsch aesthetic.
So this "Laurie Strode" (Jaime Lee Curtis from Halloween) night light needs to be in my Powder Room, at counter height, and incite crazy conversation when guests come over. This is truly the gift for the person who has errthang.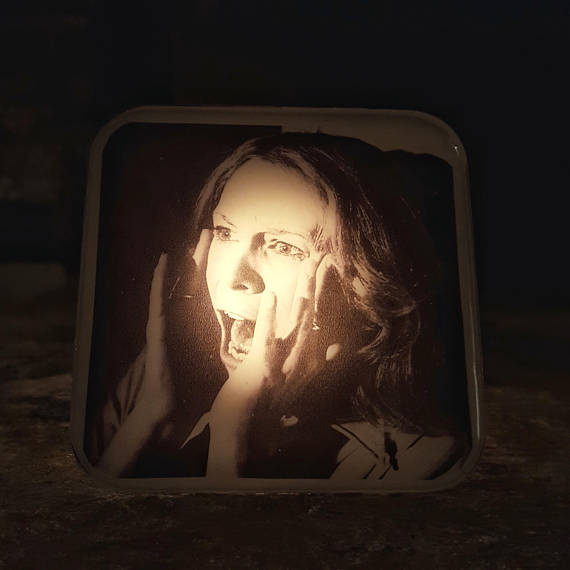 boopsiedaisy
Oh my gosh, you have to check out Boopsiedaisy, if you need an outside the box gift for that quirky someone in your life! Missy Munday, from Kelowna, British Columbia, makes the most incredible vintage stickers and prints from her thrifted finds. Seriously how amazing would these 'witch sticky poos' (as she calls them lol!) be to seal invites to a Halloween party?!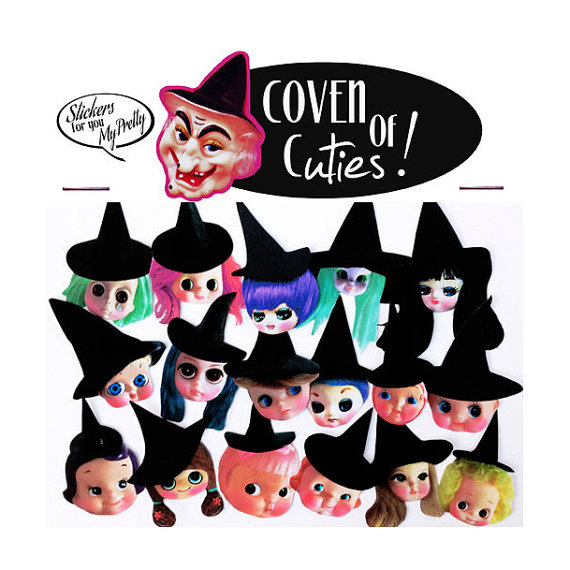 Here is an example her prints, which would be so fun to swap out for something you've already got framed. Love this one entitled "Never Enough Stuff" from her Halloween Obsessed series.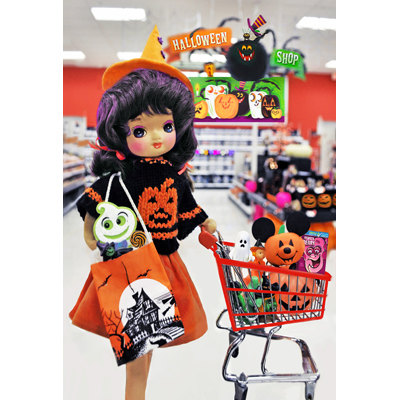 WinterWoodsHandknits
Ok, so how about just a gorgeous fall classic…hand knit pumpkins and my favourite, white pumpkins! Remember, my fall tablescape from last year that was feature on Becki Owens? You could totally get that look with these knitted pmpkins! #get cozy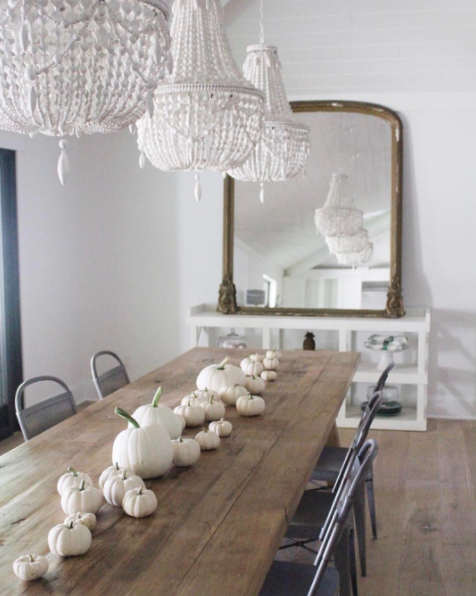 These stunners come from Barrie, Ontario and are hand knit by shop owner Lisa Scott. Her shop also has loads of felted items which is a super cool process where you have to wash and shrink the wool to get a new and incredible texture! She felted these candy corn bowls!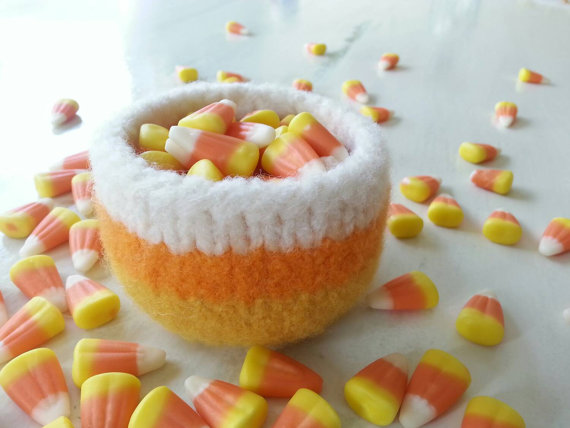 CriticallyReclaimed
Ok this last find is for you Rustic Farmhouse lovers… Shop owner Shannon Richard from Welland, Ontario makes all of decor by repurposing and reclaiming materials from barn wood to burlap. I love these pumpkins for a farmhouse porch and the price for all 3 is toooo good!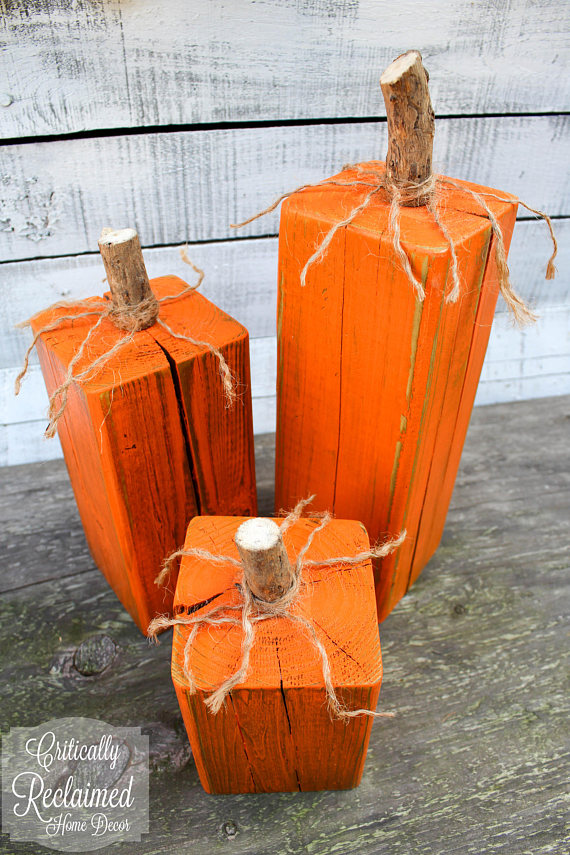 Shop My Halloween Gift Guide!
[show_lookbook_widget id="373597″] [show_lookbook_widget id="373598″] [show_shopthepost_widget id="2856229″]