You guys this table spray paint hack was so simple, but it's got me thinking about a million more things that I can spray paint!
So the thought behind this hack was simple. I loved the table and its price point, but I don't have a black thing in my house and I thought….hmmm I can still get this table, I just need to paint the legs. That about sums it up. lol!
There are 10 million items that come in a flat black powder coated finish with the "wrought iron" look that could be white! or pink or periwinkle or made to look like brass!
So here is my first attempt at hacking the flat black finish.
The Table
Side Bar- I actually saw this table in the Canadian Tire catalogue first and then I saw it in a bunch of the new Jillian Harris collaboration reveals that they did. Have you seen them? That's it right there!
Here's a shot of the table before.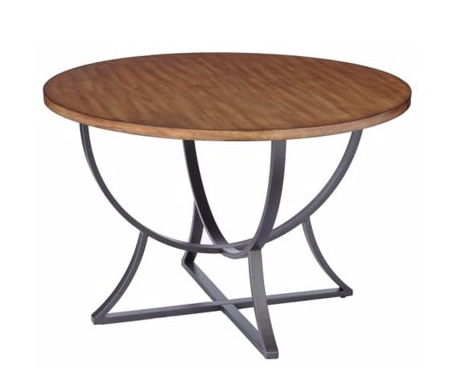 Now progress…full disclosure I suddenly wanted to spray this table at like 9pm and did it in our covered porch that we're making a dining room!
So simple: spray it one way, then flip it. I did as many coats as one can would allow which was 4 (Oh and spray outside at a normal hour! lol!)
The Spray Paint and Process
I would actually recommend having two cans of paint to get an even thicker fuller finish. I used Krylon in Ballet Slipper from the new Tiffany Pratt line!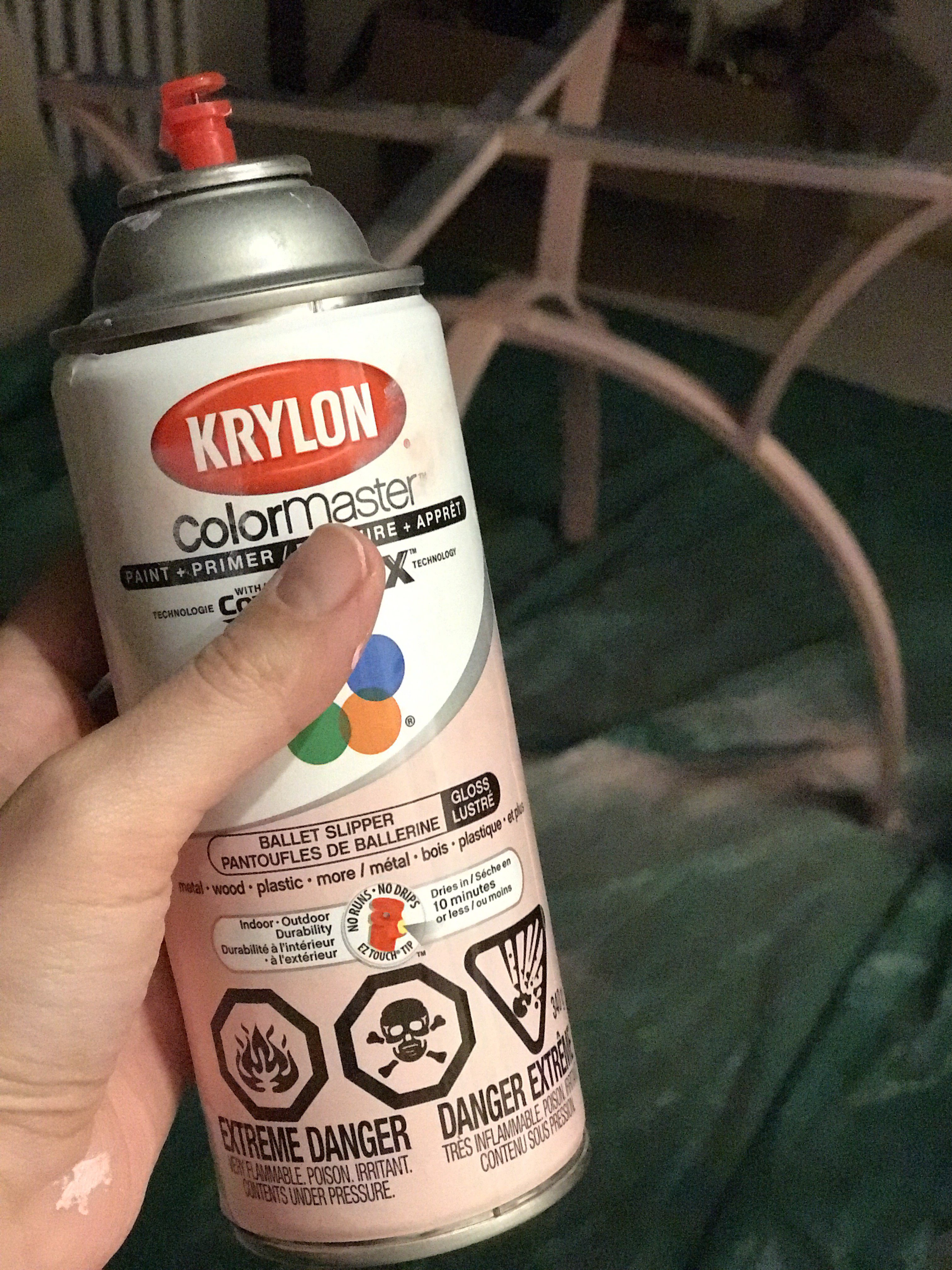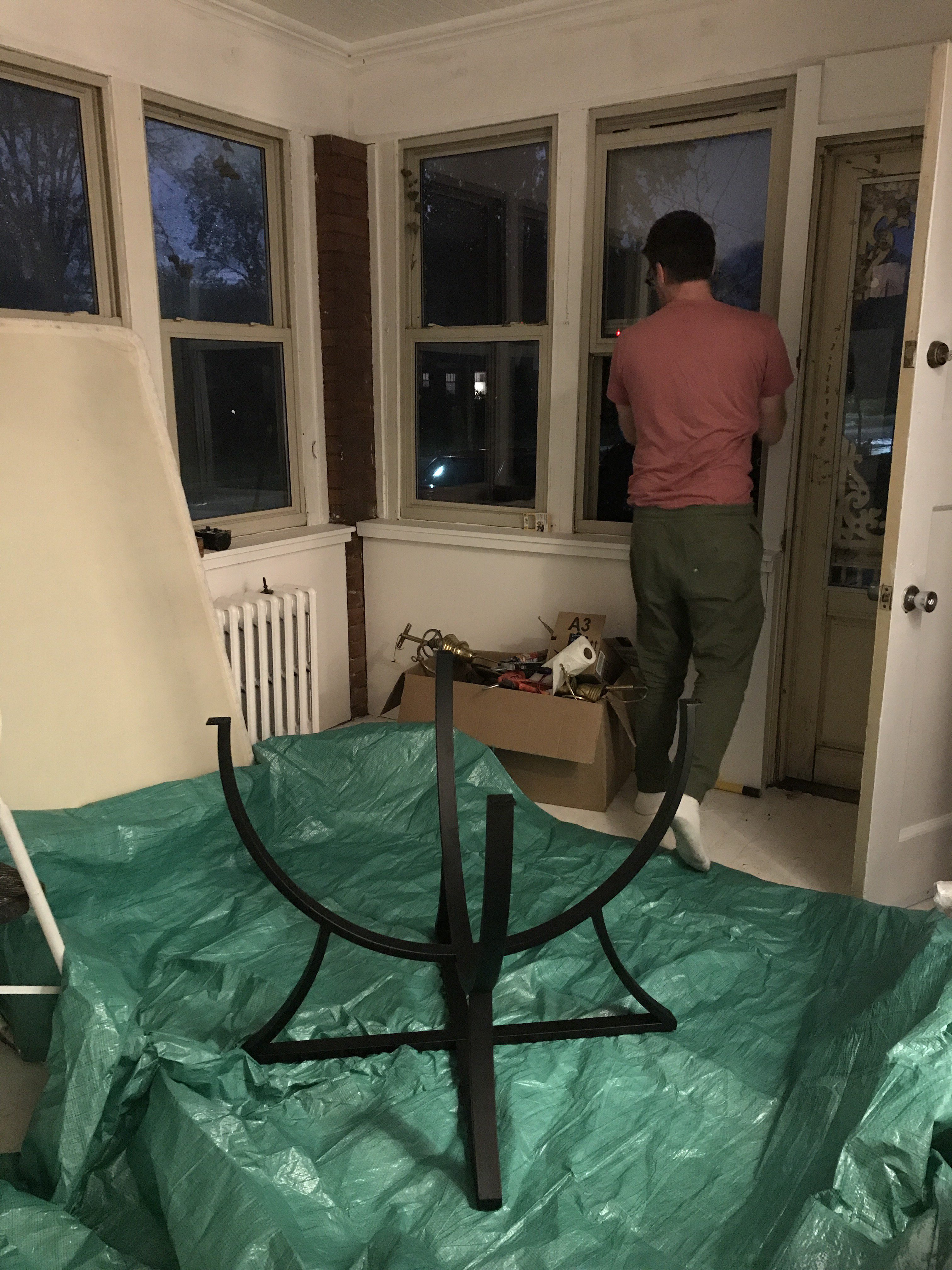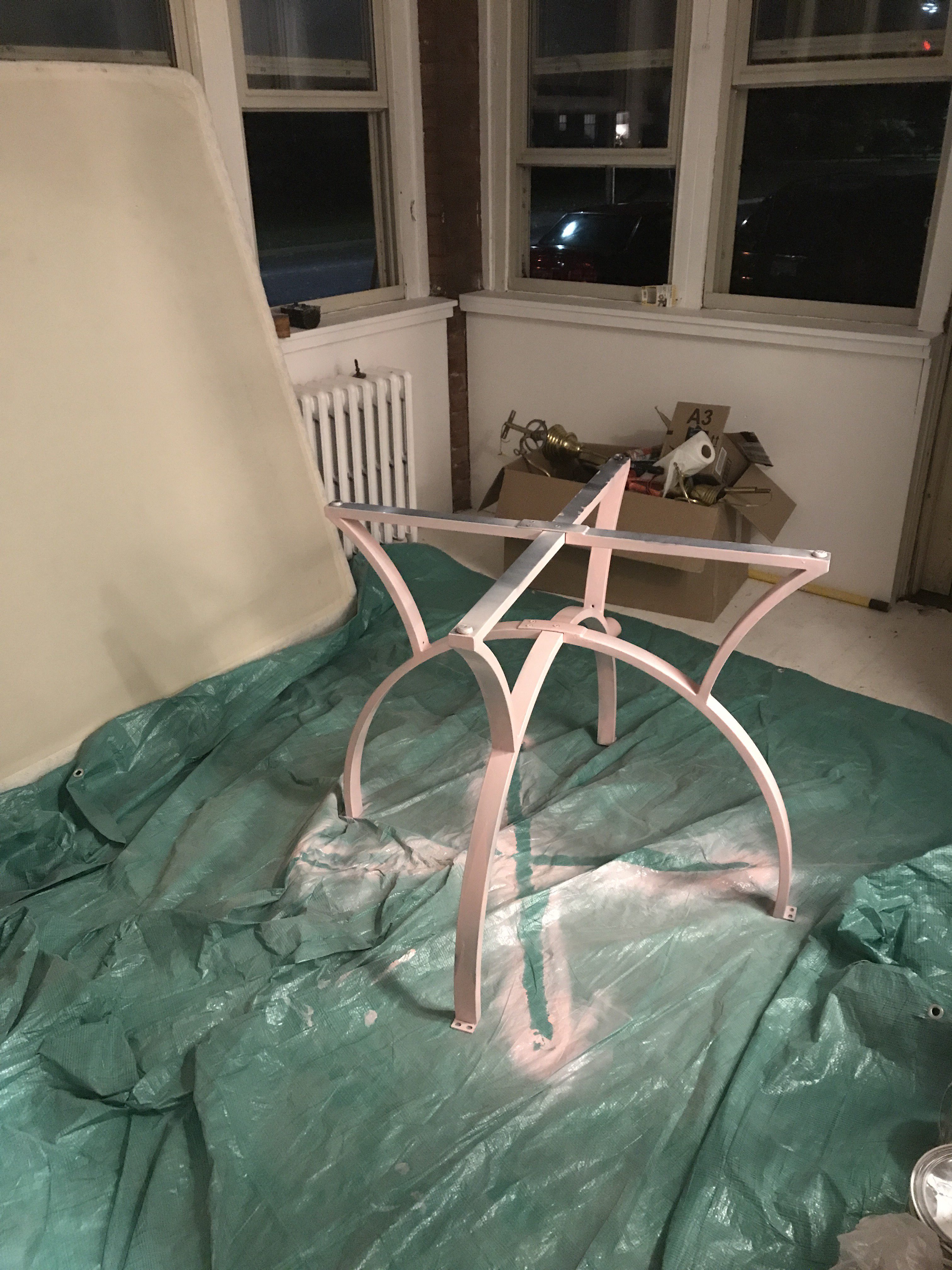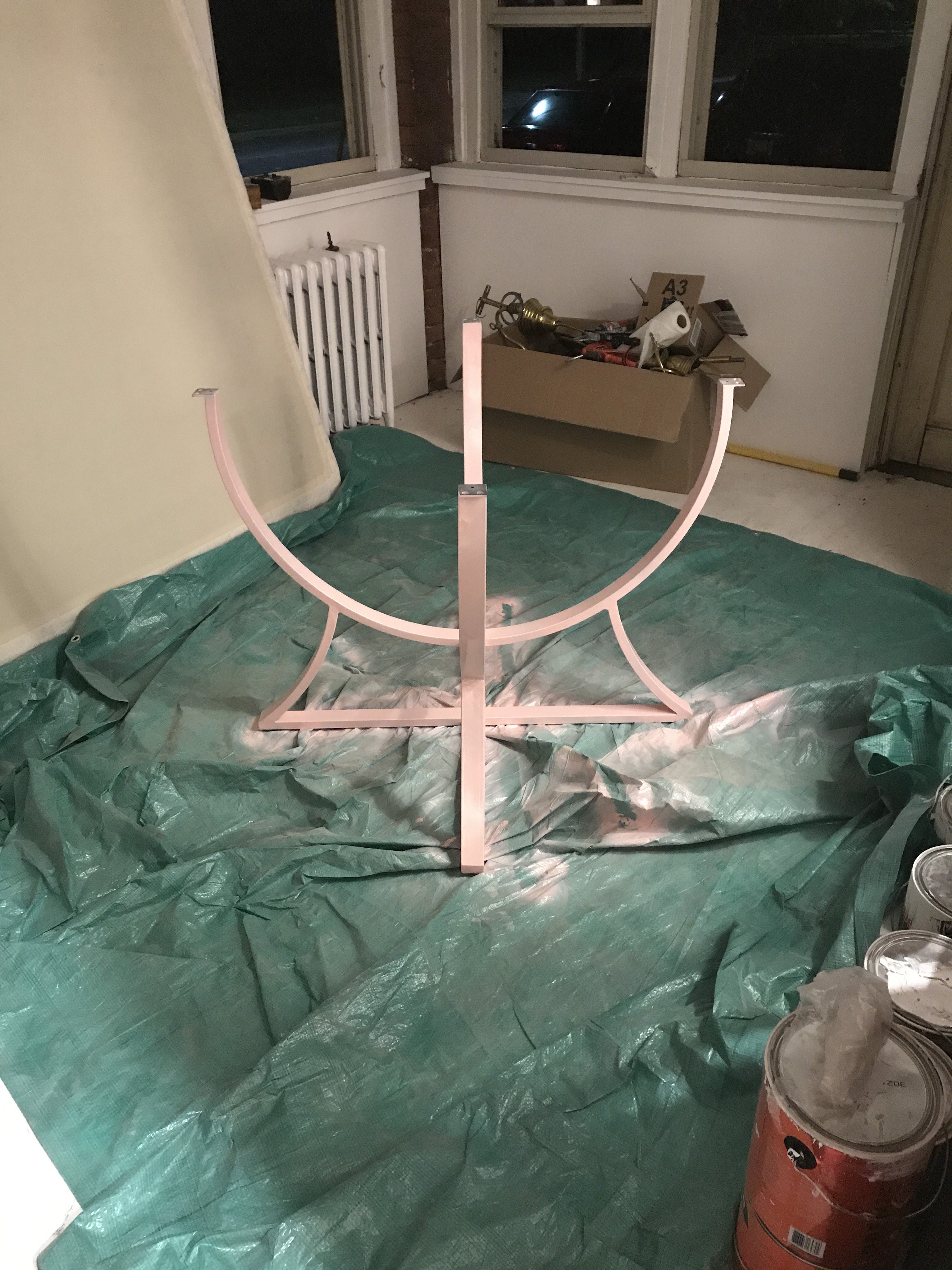 Tadaaaa!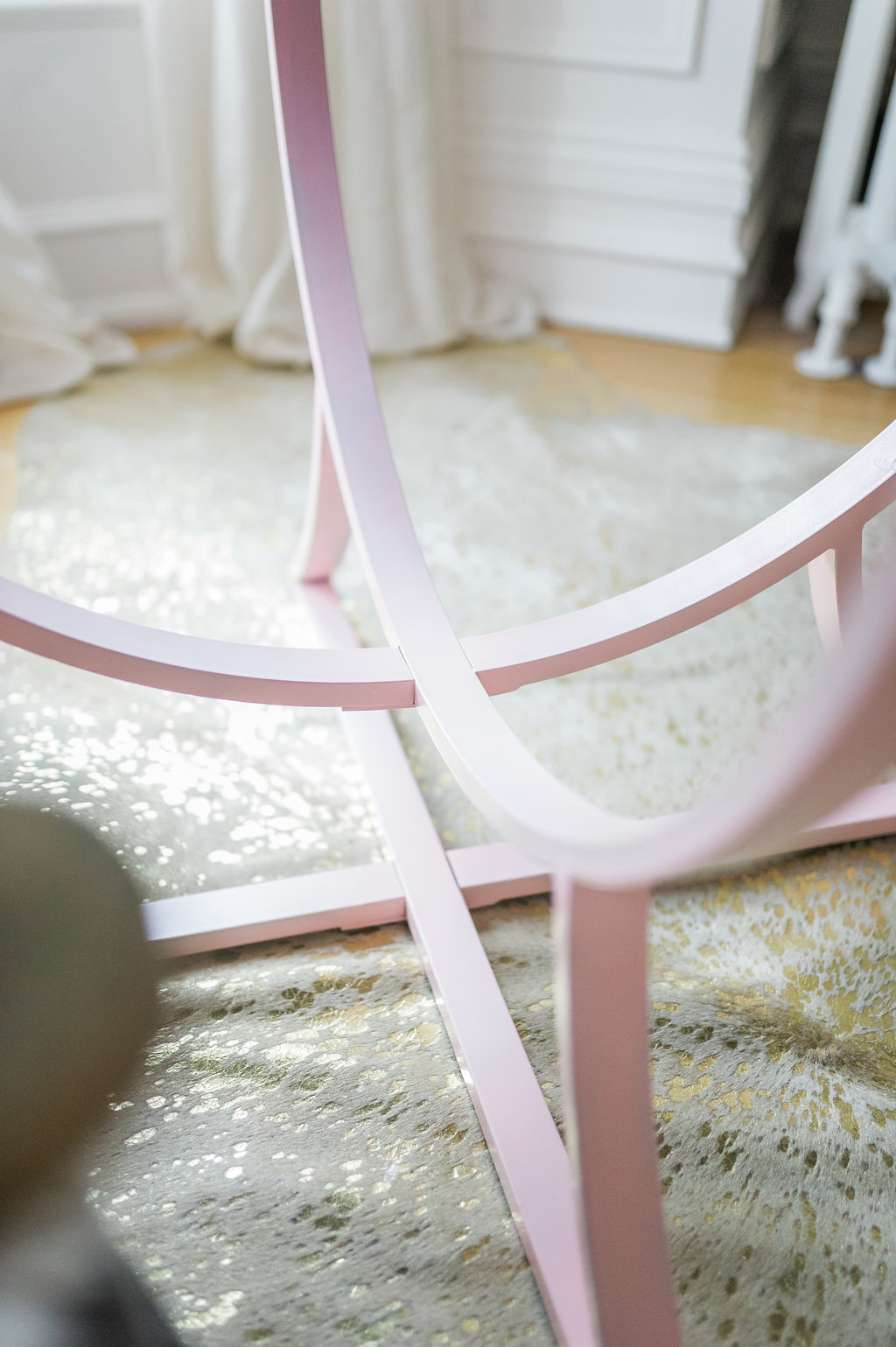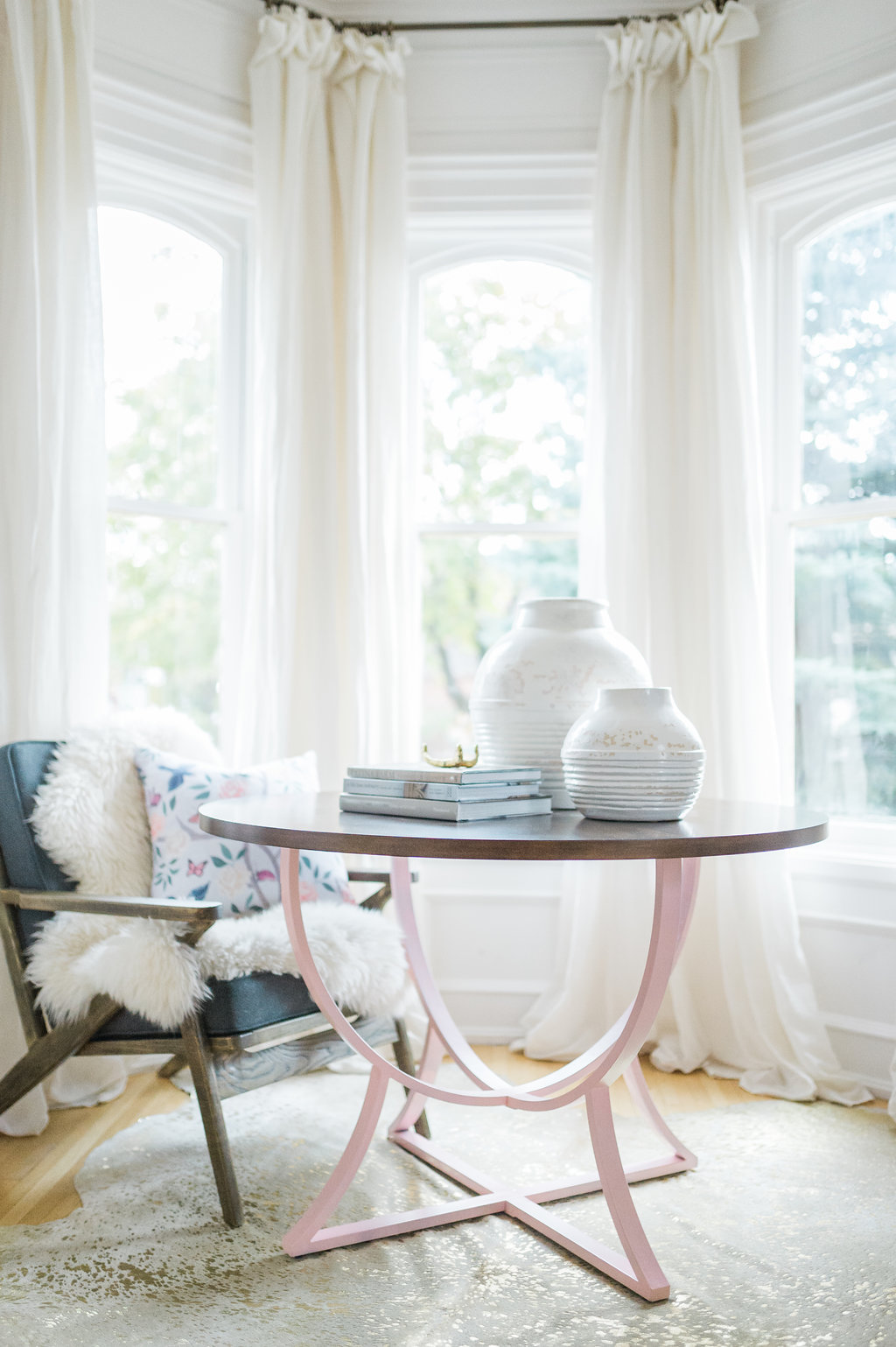 I really wanted a round table that I could style like you would a console table, but that I could use for blogging and for coffee– and it's just perfect.
Room Sources
BTW…I sit in this chair all the time and it's the perfect height and comfort for the table and so comfortable as a desk chair! It's from Wicker Emporium and I've linked it!
The rug is SO pretty and it's a real cowhide. I got it from RugsUSA, the same place that I have gotten all of my rugs! You can get it in gold and silver…I have the gold and I'm in love. I keep moving it and layering it over other rugs all around the house!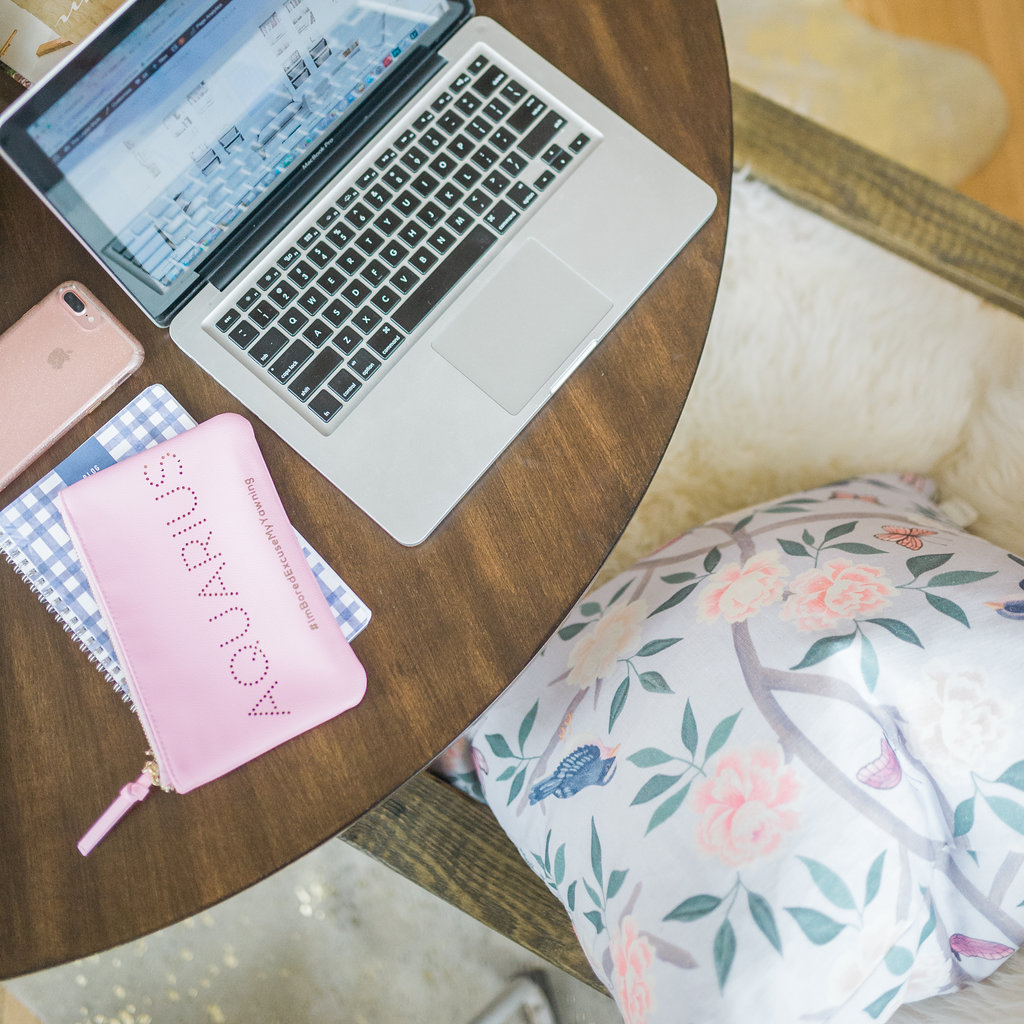 Ok I'm totally trying this again and I know what I want to do! It's going to be awesome! Can't wait to share!
Do you guys have anything that you want to spray paint?
If you'd like to see more of this living room check out my blog post on adding drama to your ceiling where I share the epic ceiling details and how to get the look!!