Do you have a tired old builder basic light fixture that you need to swap for a knock out statement fixture?!  But you're like, "I can't afford anything fab!" Ok. This post is totally for you because YOU CAN!  I've teamed up with Lighting Connection, my go-to for lighting, (A.K.A. where I found all the amazing lights in my house) to bring you my: Top Designer Lighting Looks for LESS…like way way less!!
I've said once and I'll say it again, lighting is the easiest and most dramatic way to update a room and take the wow factor way up! I'm so pumped about this post because I've rounded up lights from all of my favourite designers and bloggers and then linked the steal version of their light! Yay! Are you ready for some Saaaaaaavings?!
So do you guys love Monika Hibbs? I thought so, and her kitchen…um heck yes right?!
Well, you can steal all of her kitchen lighting!!! See the pendant over her island and those cute task arm sconces over the sink. I've linked both of her lighting looks for less!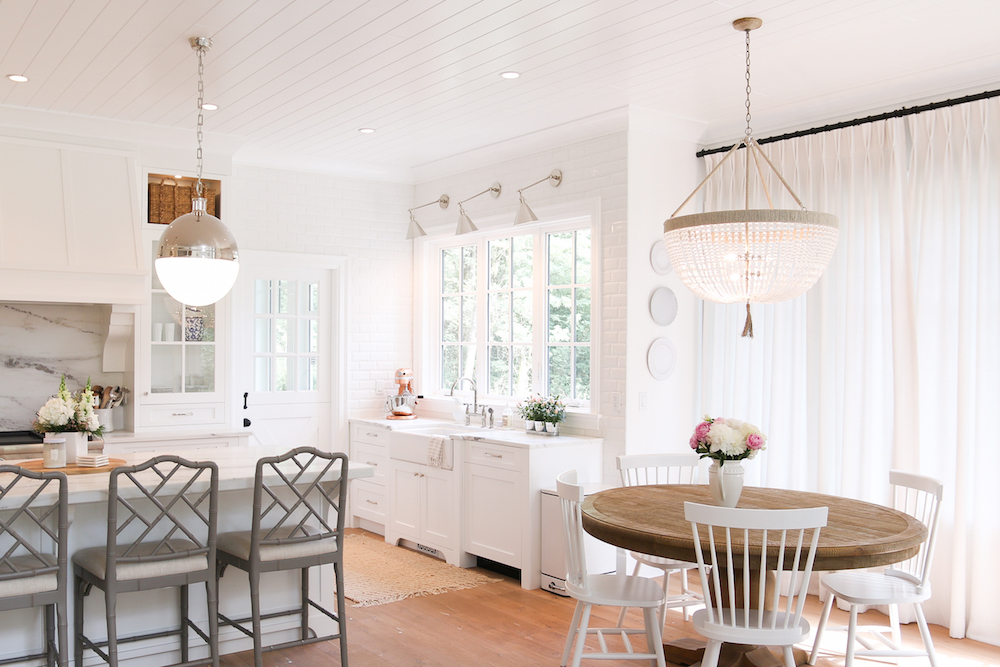 Both of the lights above come in brass or polished nickel. I spotted the uber design brand Studio McGee with these lights too! Check it out!
What about these pendants from my sweet friend Roxanne from Bonjour Bliss who JUST redid her kitchen! See her full kitchen reveal here!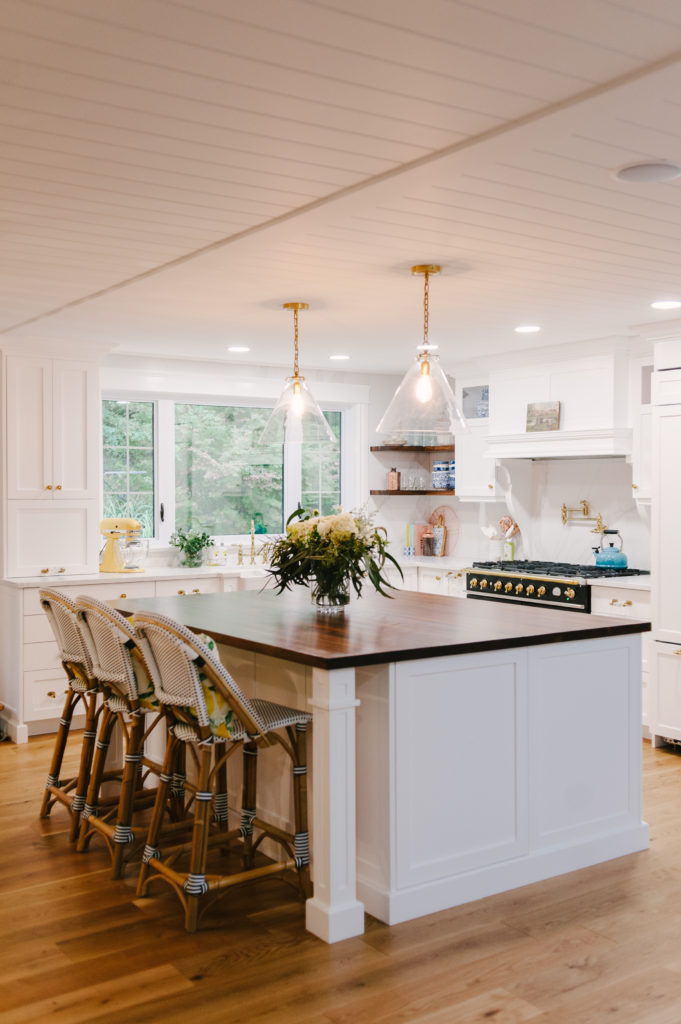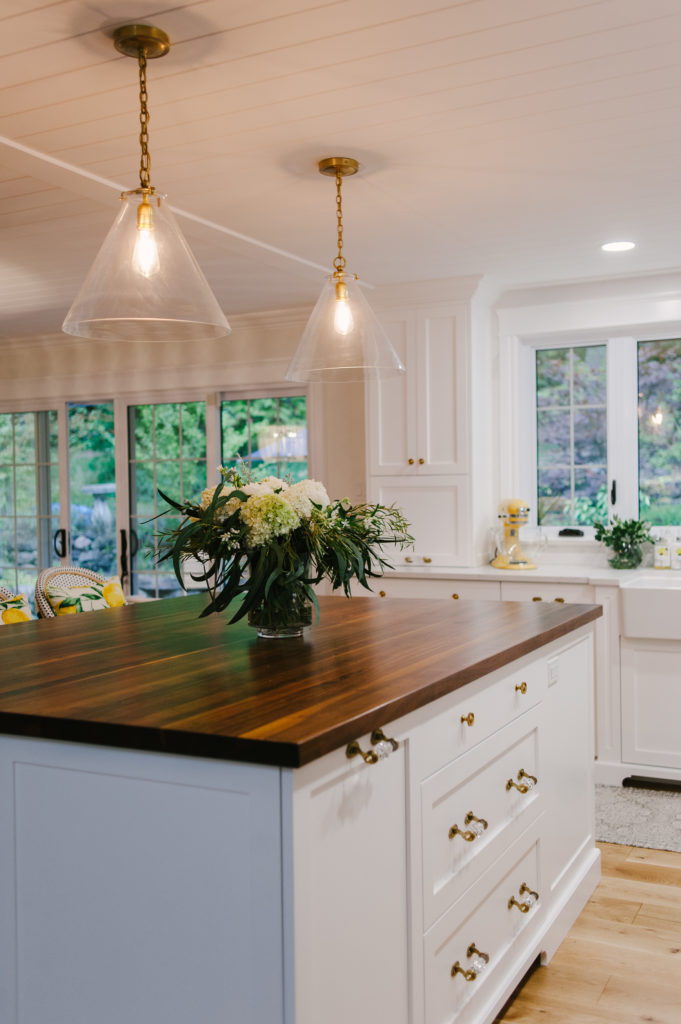 You can steal Roxanne's beyond stylish look with this light!
One of my all time favourite lighting statements are sconces! I cannot get enough! Do you follow the design blogger Randi Garrett? She has the most exquisite taste and blog, and just recently updated all the sconces in her home. Here are a couple shots of her new sconces…to die for!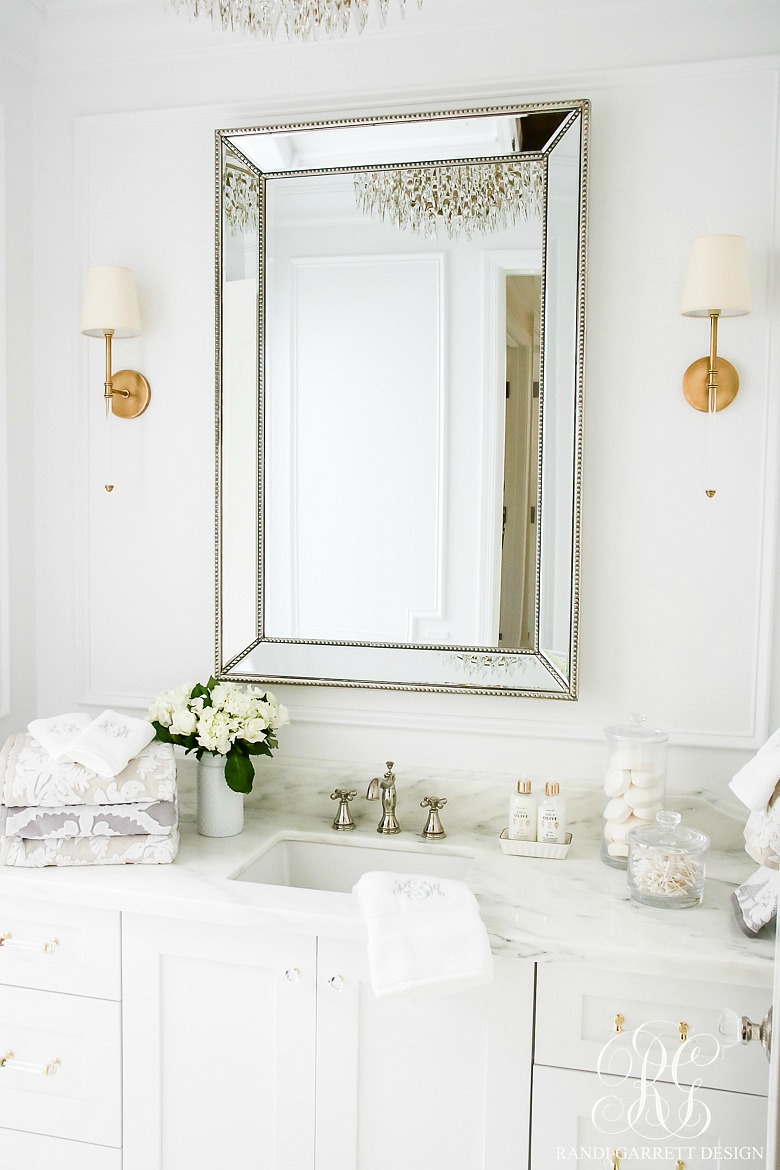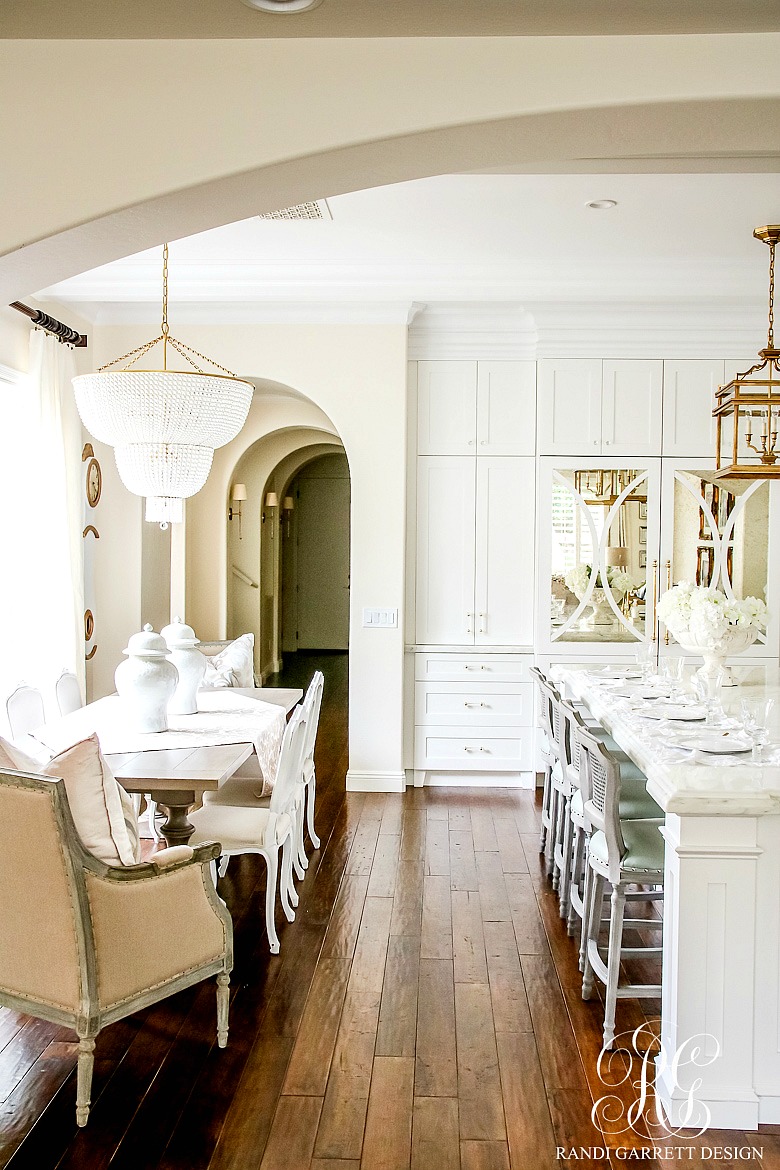 Can you see all the sconces in the hallway?! Oh my goodness….takes my breath away! Well you can steal those babies and I've linked them right here!
Another one of my favourite sconces is a designer fav and I see it all the time! Check out this sconce featured in the mega star interior designer, Emily Henderson's home! 
Then the same sconce featured again by Pencil and Paper Co. (ummm the interior design husband and wife team who designed Reese Witherspoon's new Draper James store! 
Steal that designer sconce with this stunner!
Have you been seeing this type of open work lantern everywhere and want the lighting look for way way less! Ok, Lighting Connection has this covered too! (Design by Pencil and Paper Co.)
Ok wait! You want the open work lantern, but in a linear pendant for your dining table, a la Jillian Harris?! No problem got ya covered. And no worries….comes in multiple finishes!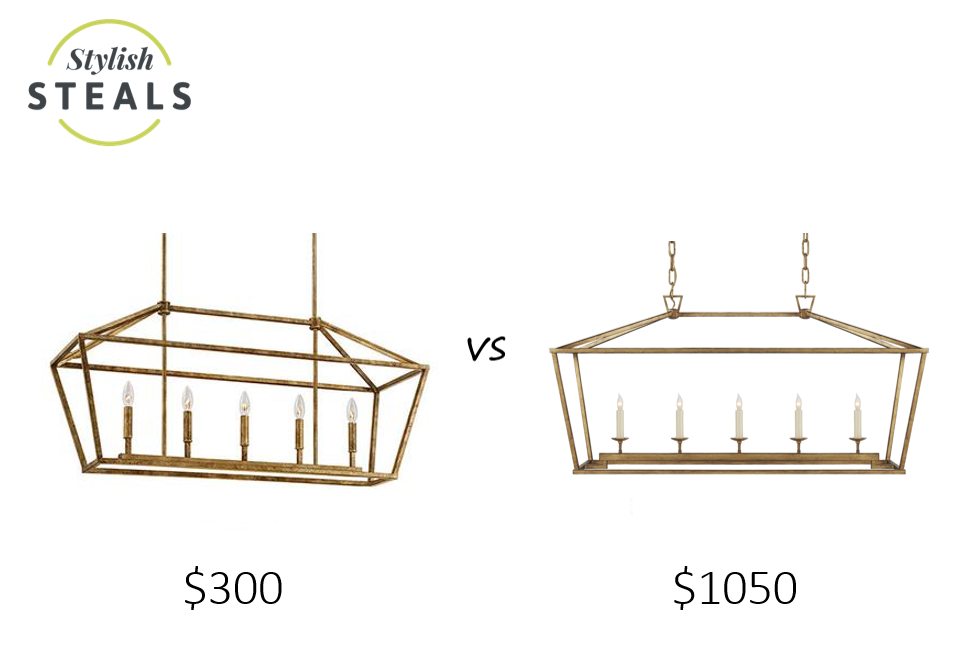 Here is another take on the lantern. I'm actually in love with this look! I spotted it for ummm a lot more expensive on McGee and Co.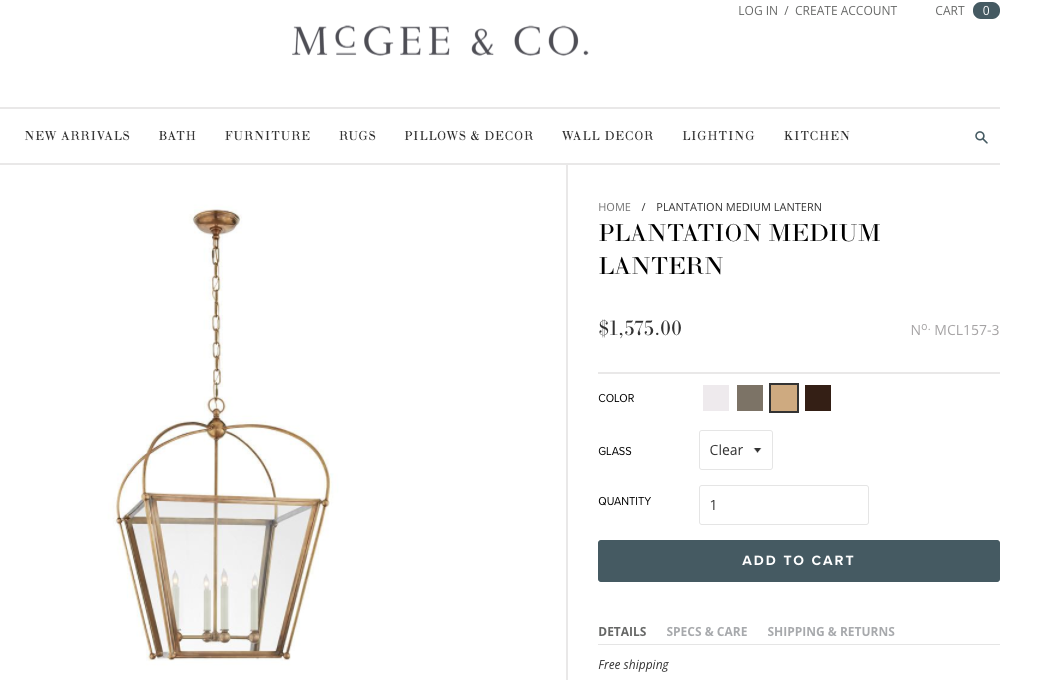 Now here it is for a steal yo!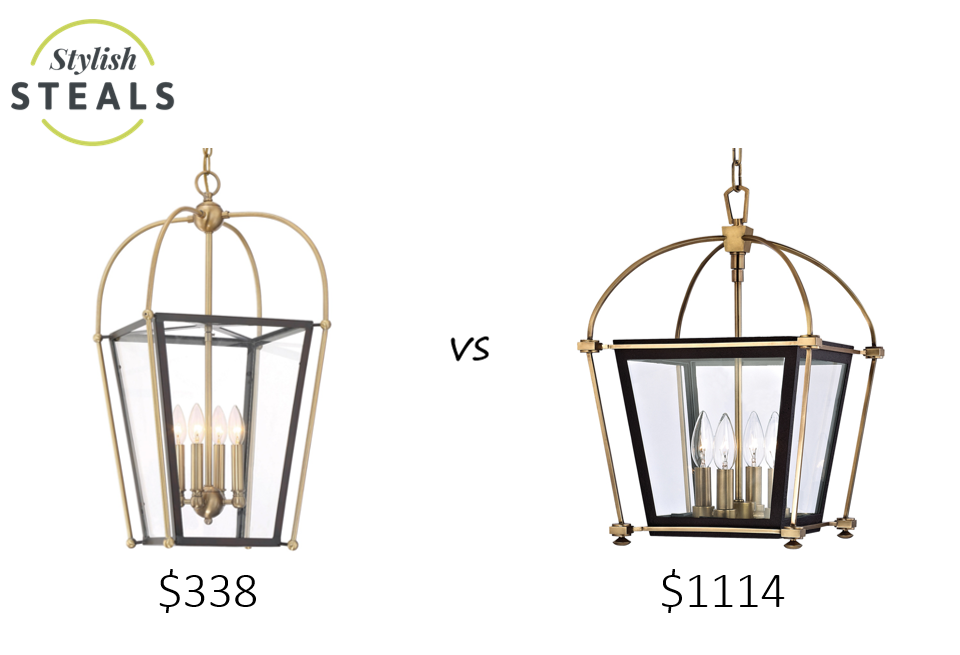 Ok, one last one! I don't want to overwhelm you! Do you follow Curls and Cashmere? She's super cute and her kitchen is so so hot! She's got the best designer island pendants!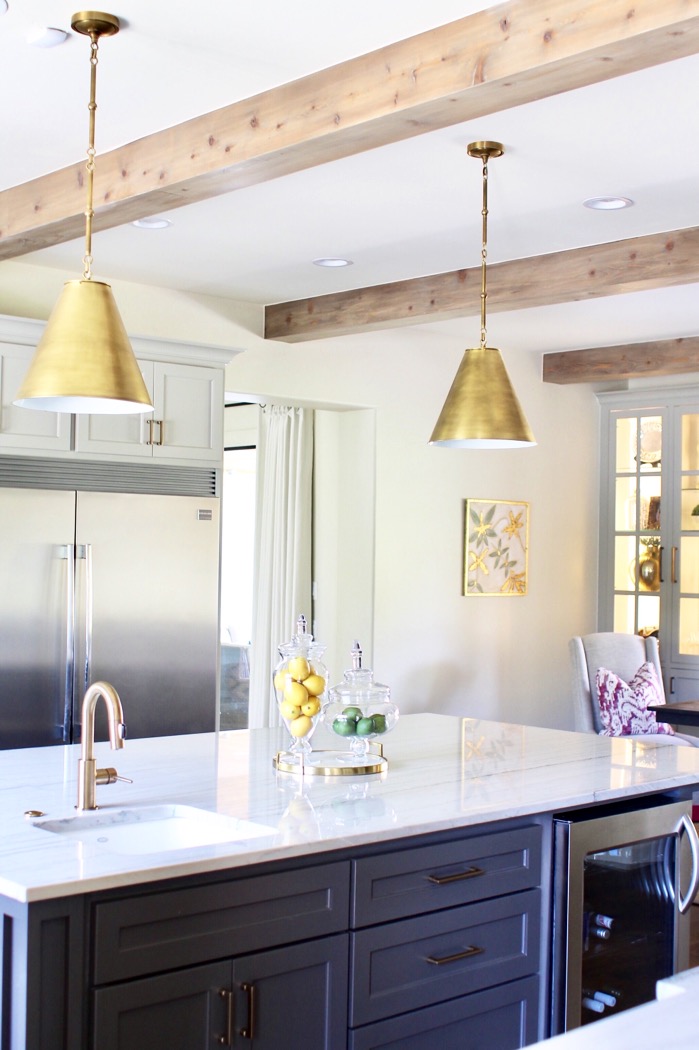 Get ready to steal her lighting look for super duper less!
Whoa! I don't know about you, but that was exhilarating / exhausting! So many wildly gorgeous lighting options for prices that you can't not love…Lighting Connection you've outdone yourself! Ok please let me know which is your favourite and if you end up trying any of them out…I love hearing from you guys about your purchases! So fun!