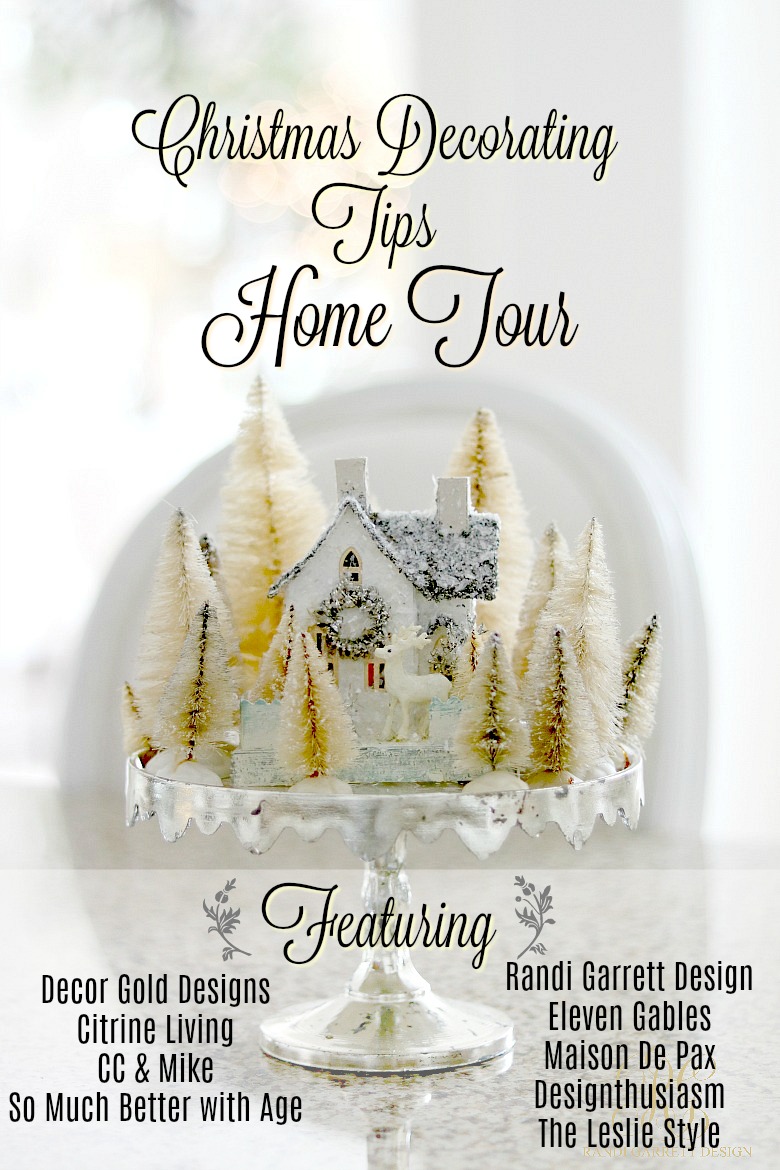 I need to extend a special welcome today for those of you that have popped over from Lory at Designthusiasm to hear my Christmas Decorating Tips, as part of the blog hop! I loved her tip about "expressing your unique personality through decorating" and her example of using her antique tea cup collection on her tree! How cool is that?!
Actually, I need to give everyone a special welcome and thank everyone who regularly reads my blog…I'm so appreciative that you are following our journey and making this blog possible!
Today I've joined a fun blog hop hosted by two of the best blogs Randi Garrett Design and Decor Gold Designs by Jennifer Prock, and we're all talking about Christmas Decorating Tips!!
I'm going to keep this short and sweet and only include my best tips, and use my tree from last year as my example. My current holiday decor is actually being shot next Wednesday and then I'll reveal it as quickly as possible next week because I can't wait!
4 Christmas Tree Decorating Tips
1) Hang Your Ornaments on the Ends of the Branches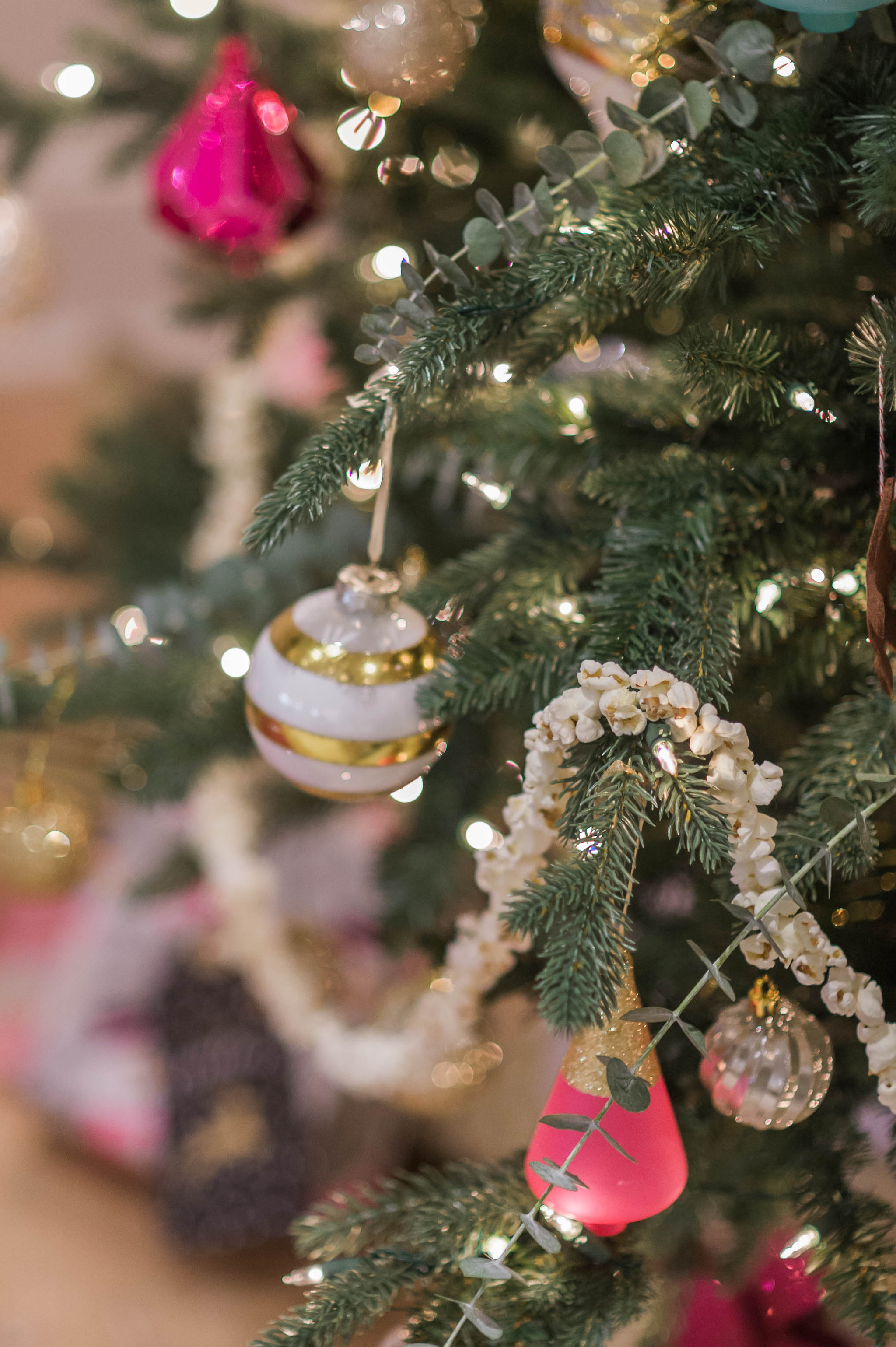 I know right?! This is different than I think what a lot of people do. A lot of the time people nestle their ornaments into the centre of the tree, but I'm not like that. I love the look of the ornaments on the ends of branches and how it causes the branches to curve, as well as the space around the ornaments is able to catch the light and it creates a beautiful silhouette.
2) Tinsel is Magic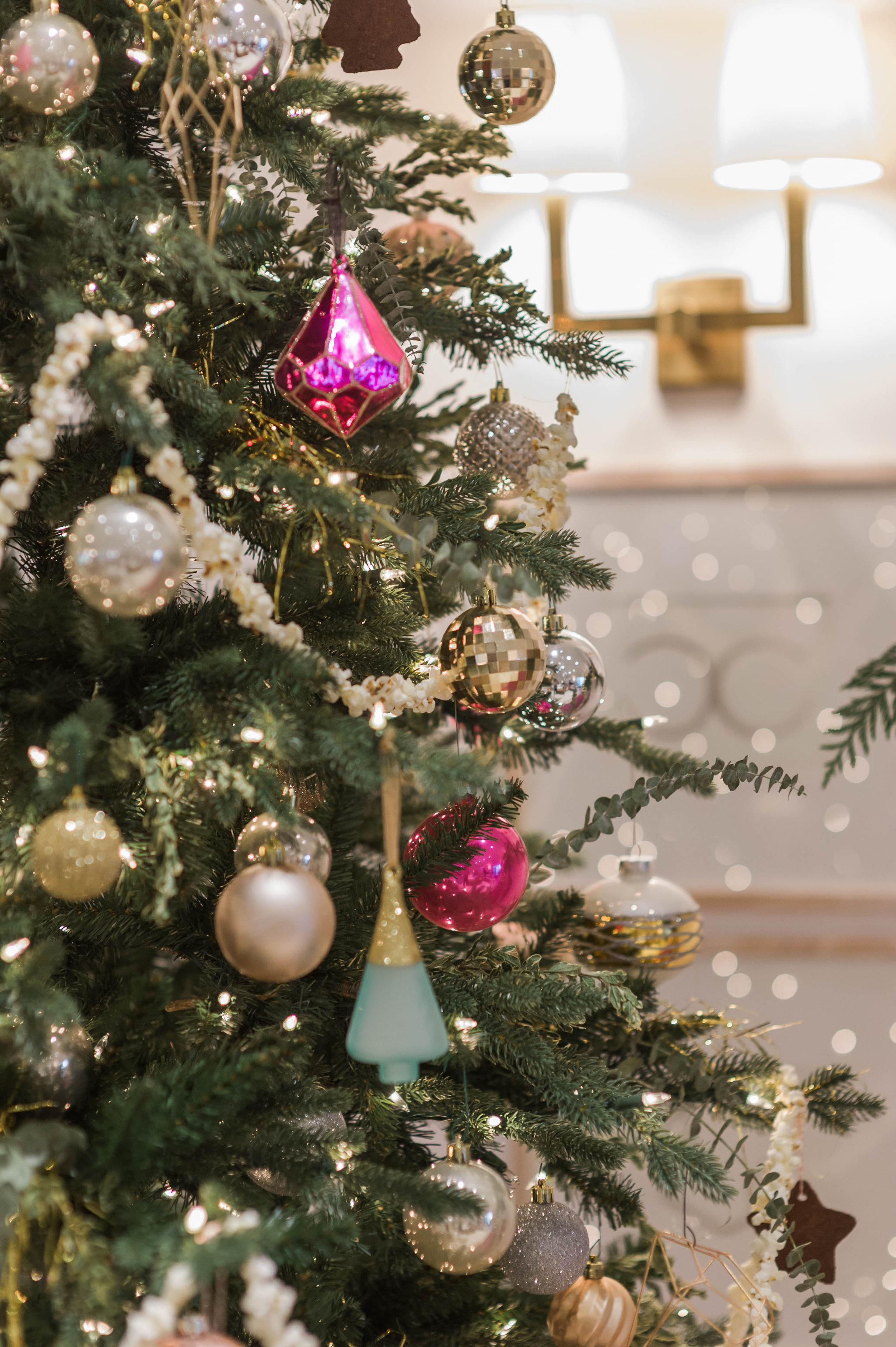 Do people still use tinsel? I sure do and it's magic. Tinsel gives my tree this magical glittering quality that I don't think I could get otherwise. There are like 8 packs of tinsel in this tree, believe it or not! Also, don't worry about it wrecking your tree or sticking to it…it was really easy for me to pull off when I tore the tree down.
3) Presents are an Extension of the Tree Decor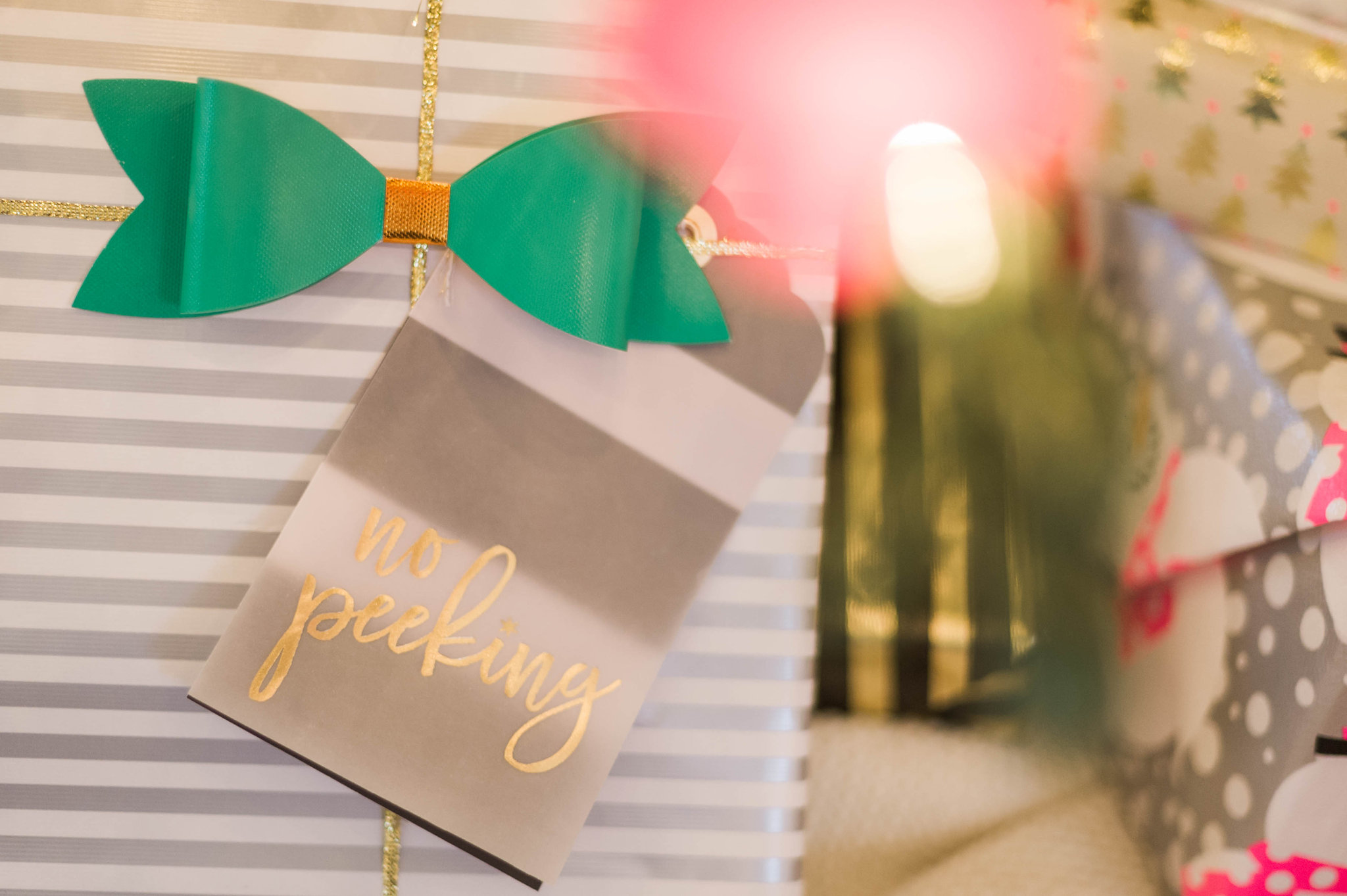 This one might seem obvious, but whatever theme you have going on your tree, you also need to have going in your wrapping paper. So grab rolls that compliment your tree and the whole look will instantly be designer!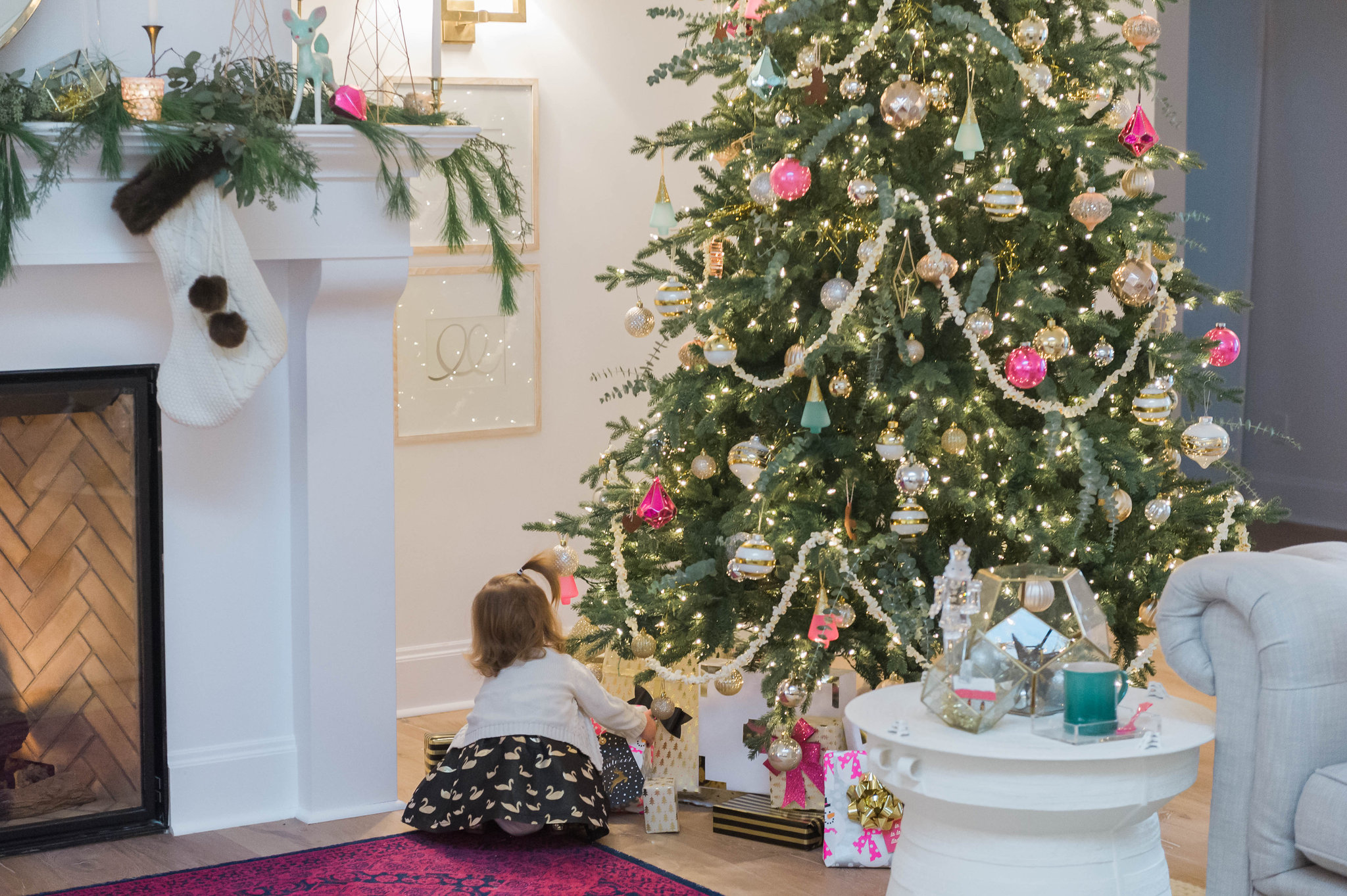 Ok, so this "rule" even extends to the kids presents…they make all kinds of kids wrapping paper, so it can still be fun, but the colours need to coordinate, ok! The juxtaposition of the adult and kids papers in matching colours is so fab!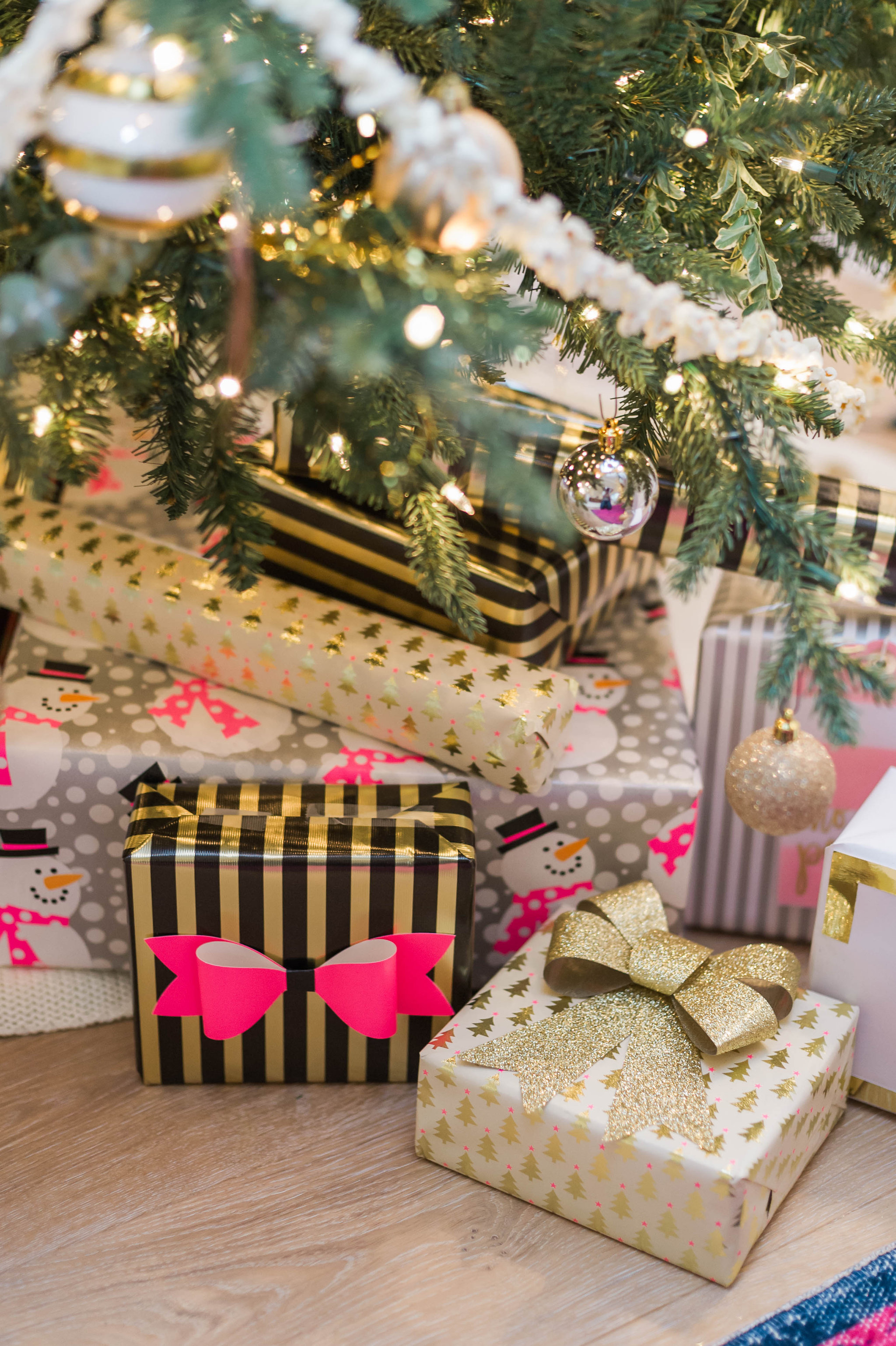 4) Make a Statement with Colour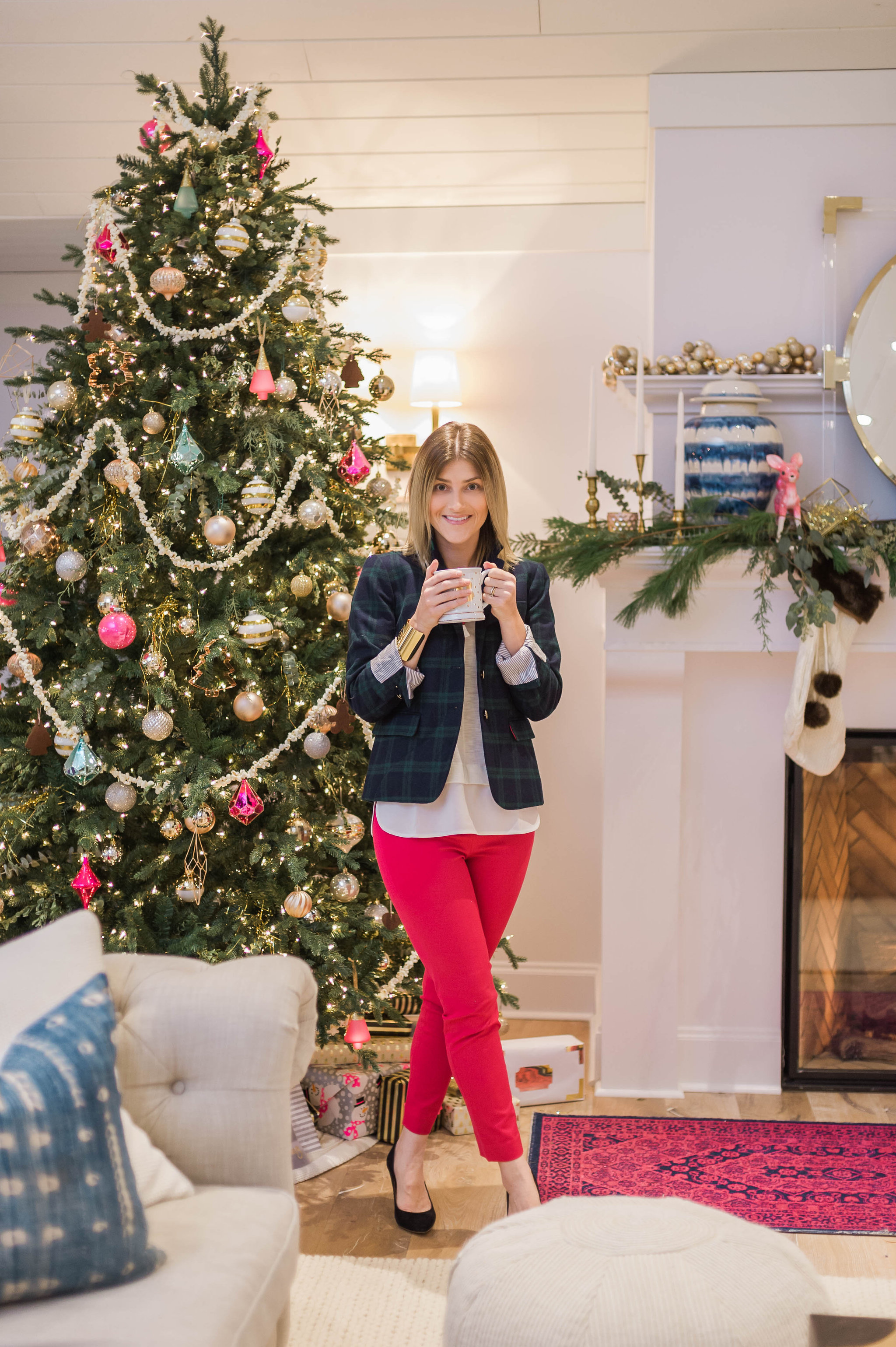 Each year, I change my decor by choosing a statement colour. Last year it was Magenta…oh man I think I got every last magenta ornament that was available…and rug, and I even wore magenta pants! lol!  So this year, when I was working through my tree design, I knew that there would be no magenta in sight. I will still use 90% of my other ornaments. I love to get the big containers of gold, silver, and champagne and use those as the bulk of my tree and then add in my new favourites that perfectly align with how I'm feeling this year.
Any guesses on what colour you'll see from me next week??? I seriously cannot wait to show you! I'm using the actual tree pictured here again, which is from Canadian Tire and I love it so much, but wait till you see how different it looks!
These truly are my secrets to trimming a stunning tree! You can see the living room home tour that goes with these photos here! This decor is actually featured right now in Better Homes and Gardens Christmas Ideas Magazine! There is also a holiday dining room and kitchen tour too, if you haven't seen them.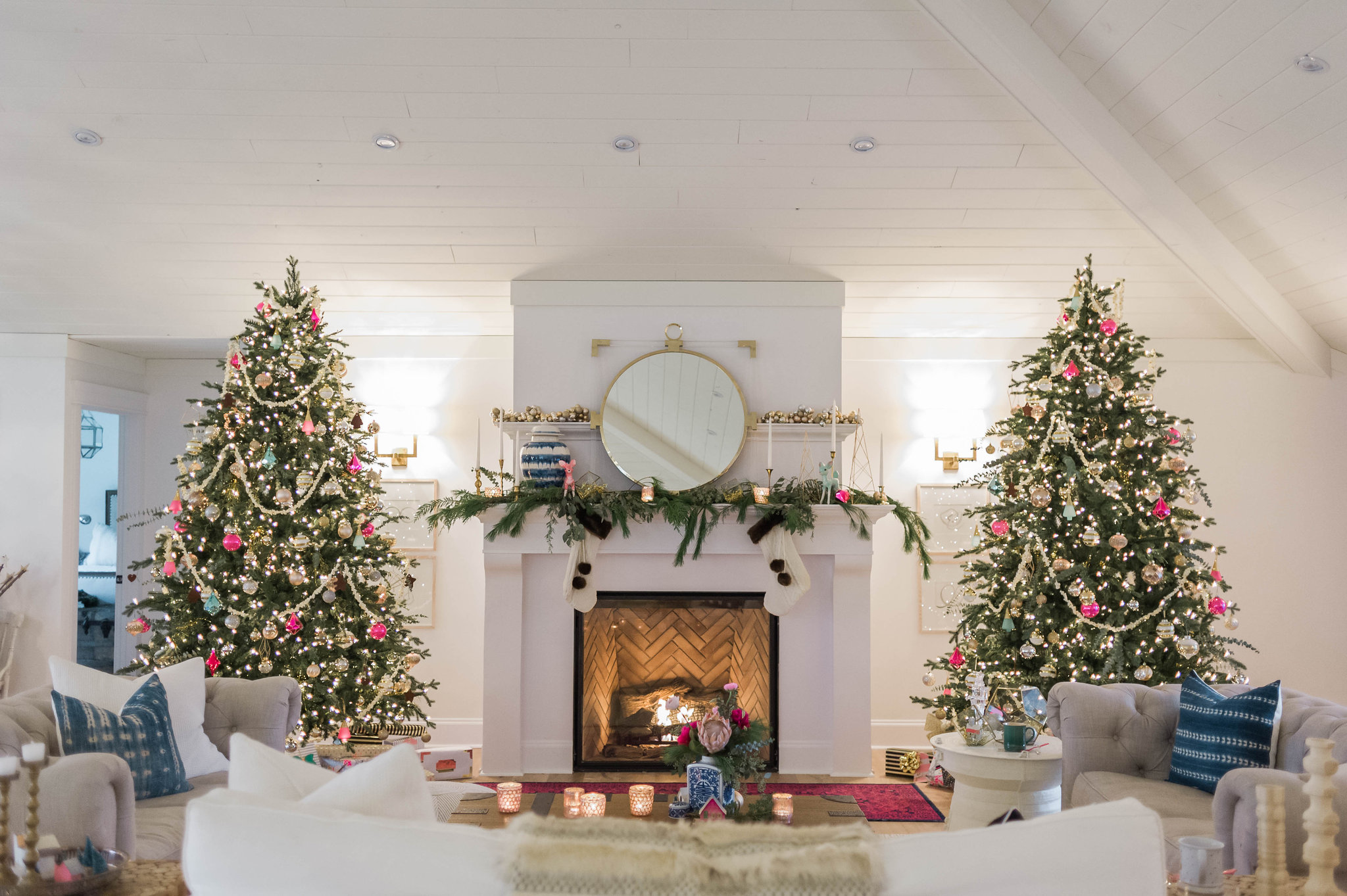 Subscribe to get my new holiday decor post coming next week sent directly to your inbox! Can't wait!
Next on the Christmas Decorating Tips Home Tour is one of my favourite bloggers and friends Tamara from Citrine Living! She knocks it out of the park every year….like she kills it! Can't wait to hear the secrets to her Christmas style! Here is a teaser shot of her space…head over to her blog to see the rest!

All of the bloggers participating in our Christmas Tips Tour have wonderful ideas to share with you! Find the full line up below.