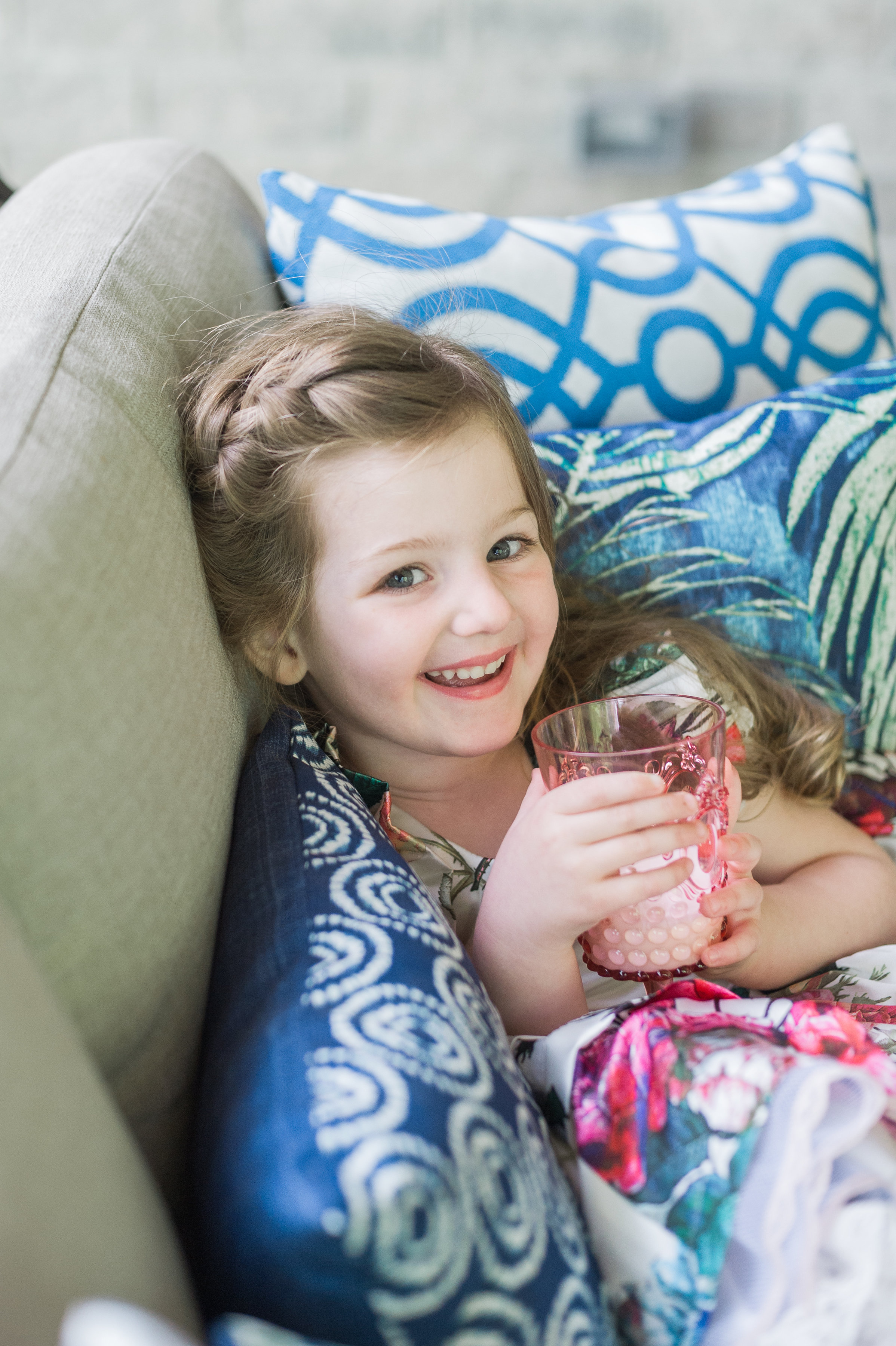 You don't buy patio furniture very often, so when you do you want the look to be Classic right?! What's more classic than Wingback chairs accented with blue and white Hamptons style? (ummm the answer is: nothing!! lol!) I mean it doesn't matter what is trending, when I see a classic Hamptons Chic blue and white patio, I swoon. Not to mention, blue and white looks so gorgeous against all the greenery you have naturally going on outdoors. It's just the most timeless look that I can think of, so I had to use a blue and white colour scheme on my patio.  P.S. Juliette officially only drinks out of wine glasses right now…lol!!
I chose all pieces that would be really comfortable to sit in. I love the look of four wingback chairs grouped together…it feels like you can sit and hang out all night!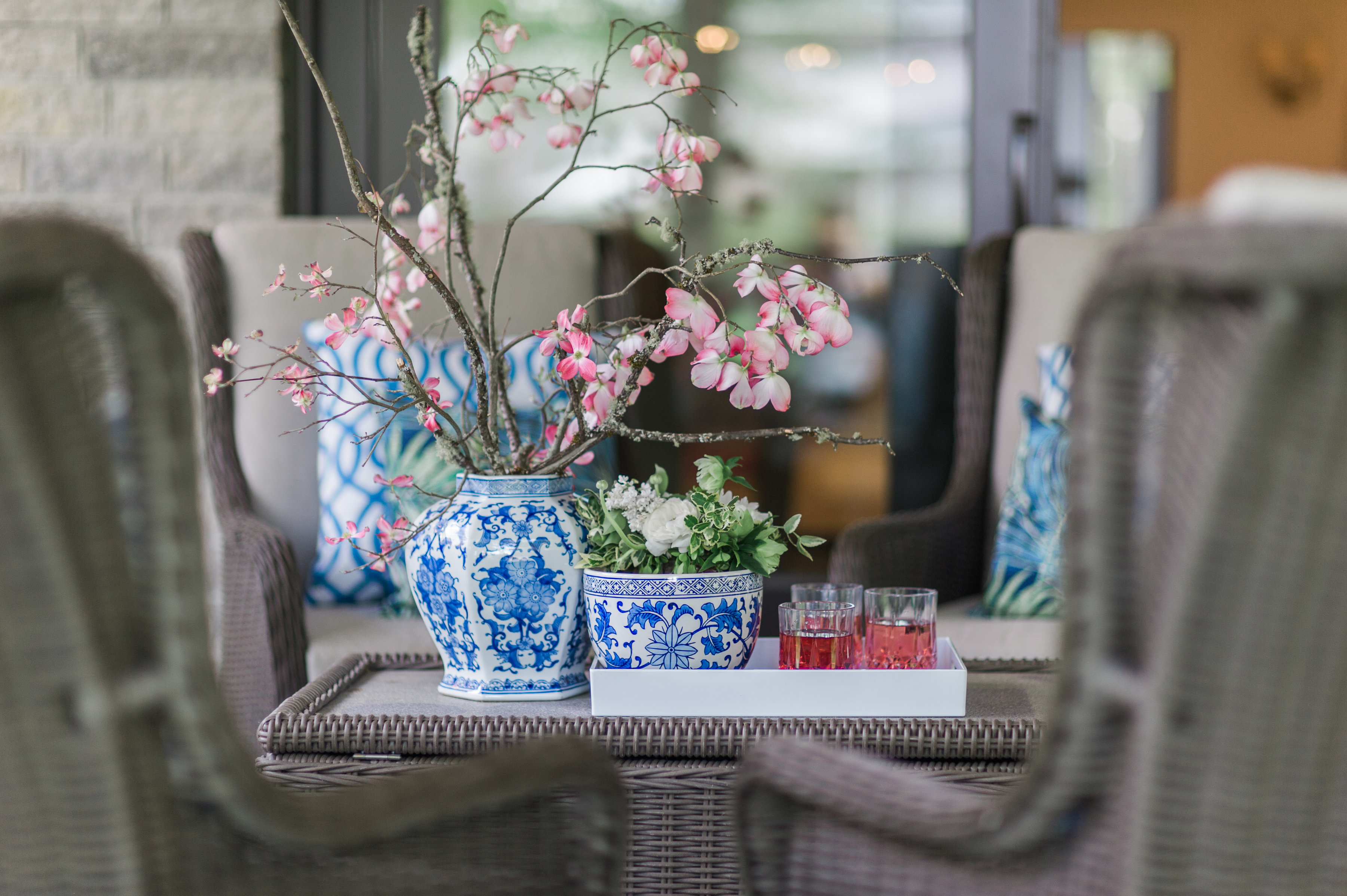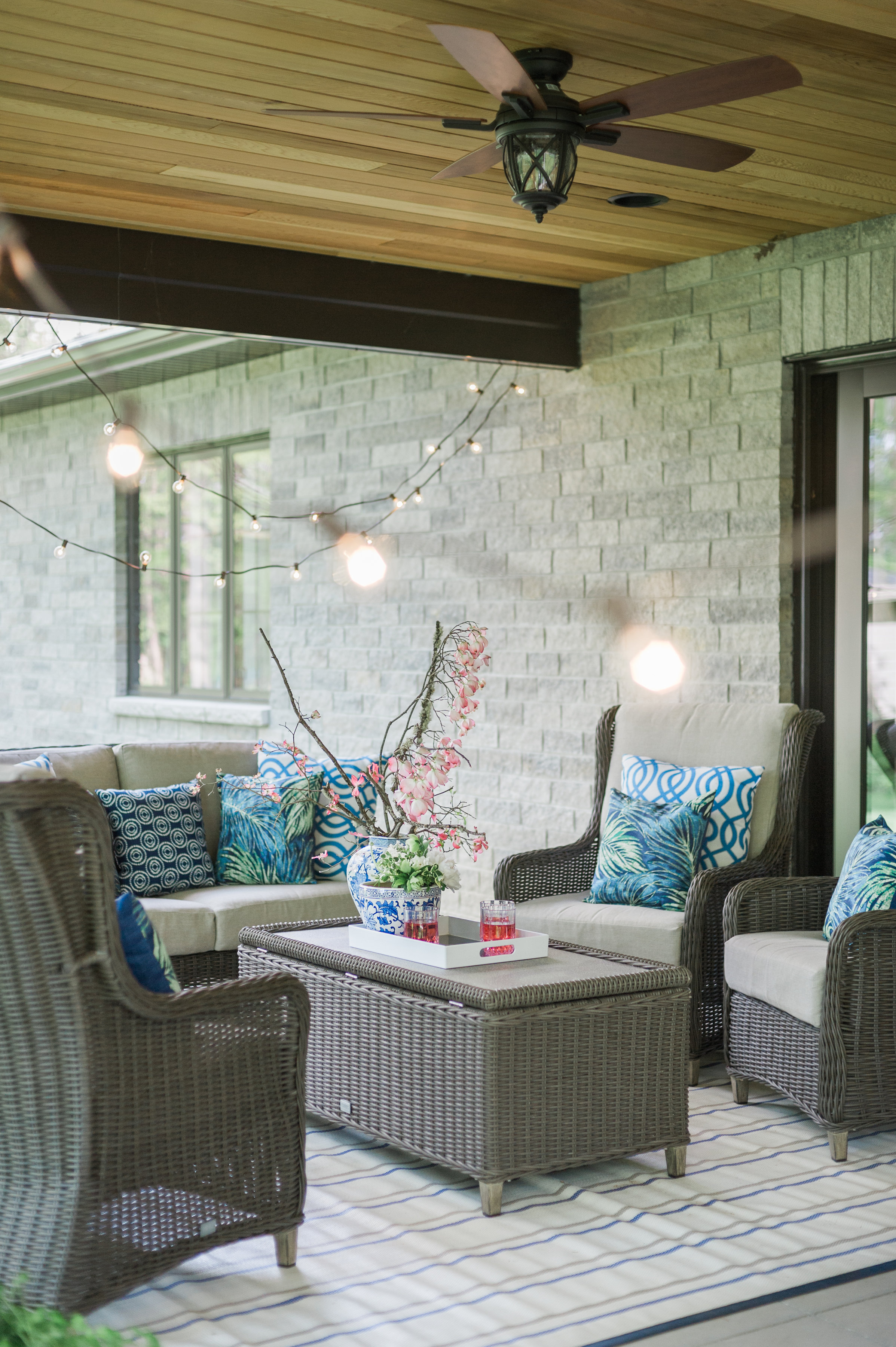 Wingback Chairs / Rug / Lattice Pillow / Palm Pillow / Circle Pillow / Loveseat / Coffee Table / Glasses
The coffee table has a skim coating of concrete on top instead of glass and perfectly matches the dining table. I love that it's not glass because outdoor table glass always gets yuckola!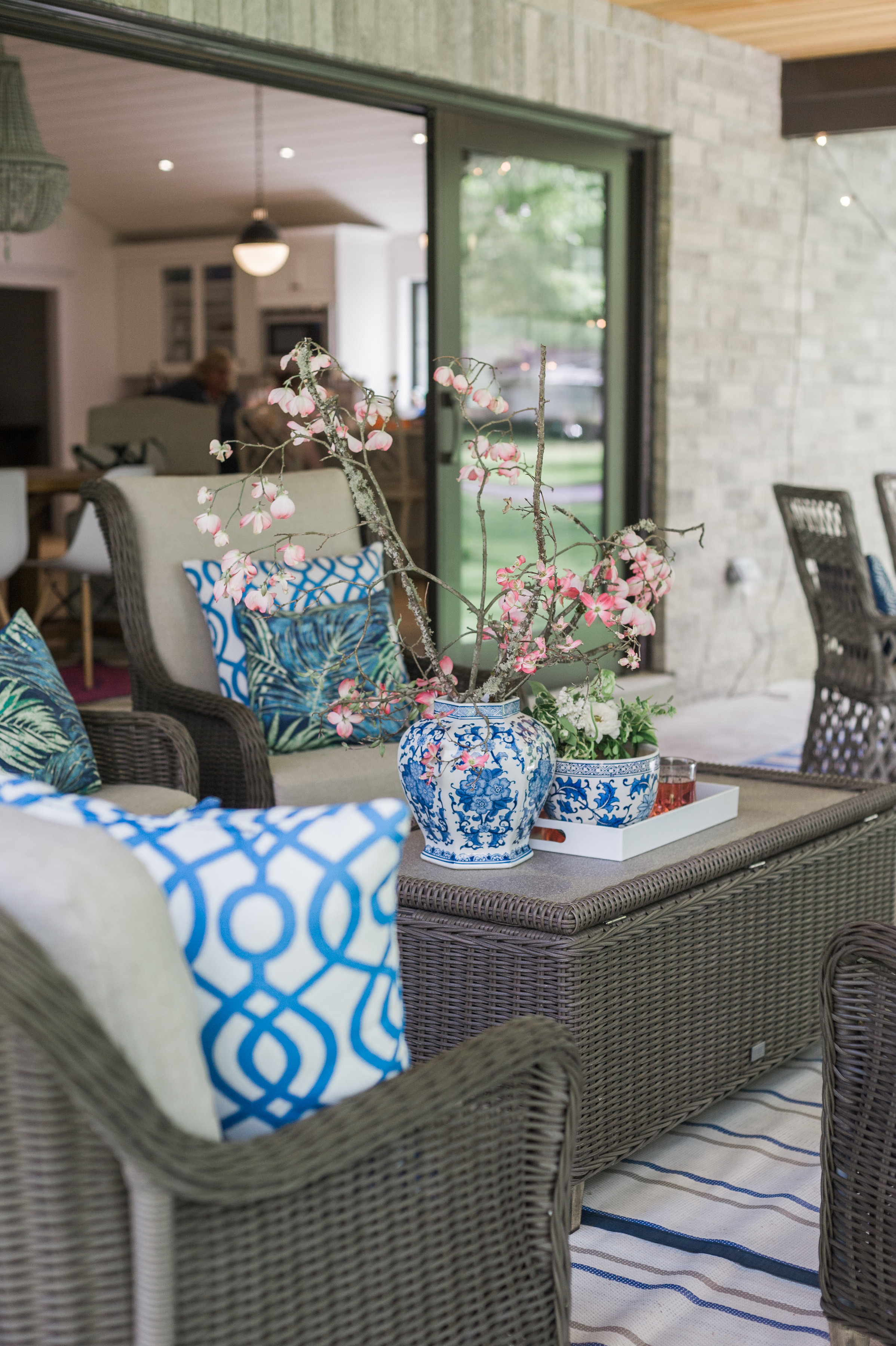 I wanted a little more seating, so I added a loveseat at the end of the patio, which makes things feel enclosed and intimate. I really want to add a cedar privacy screen behind the loveseat too.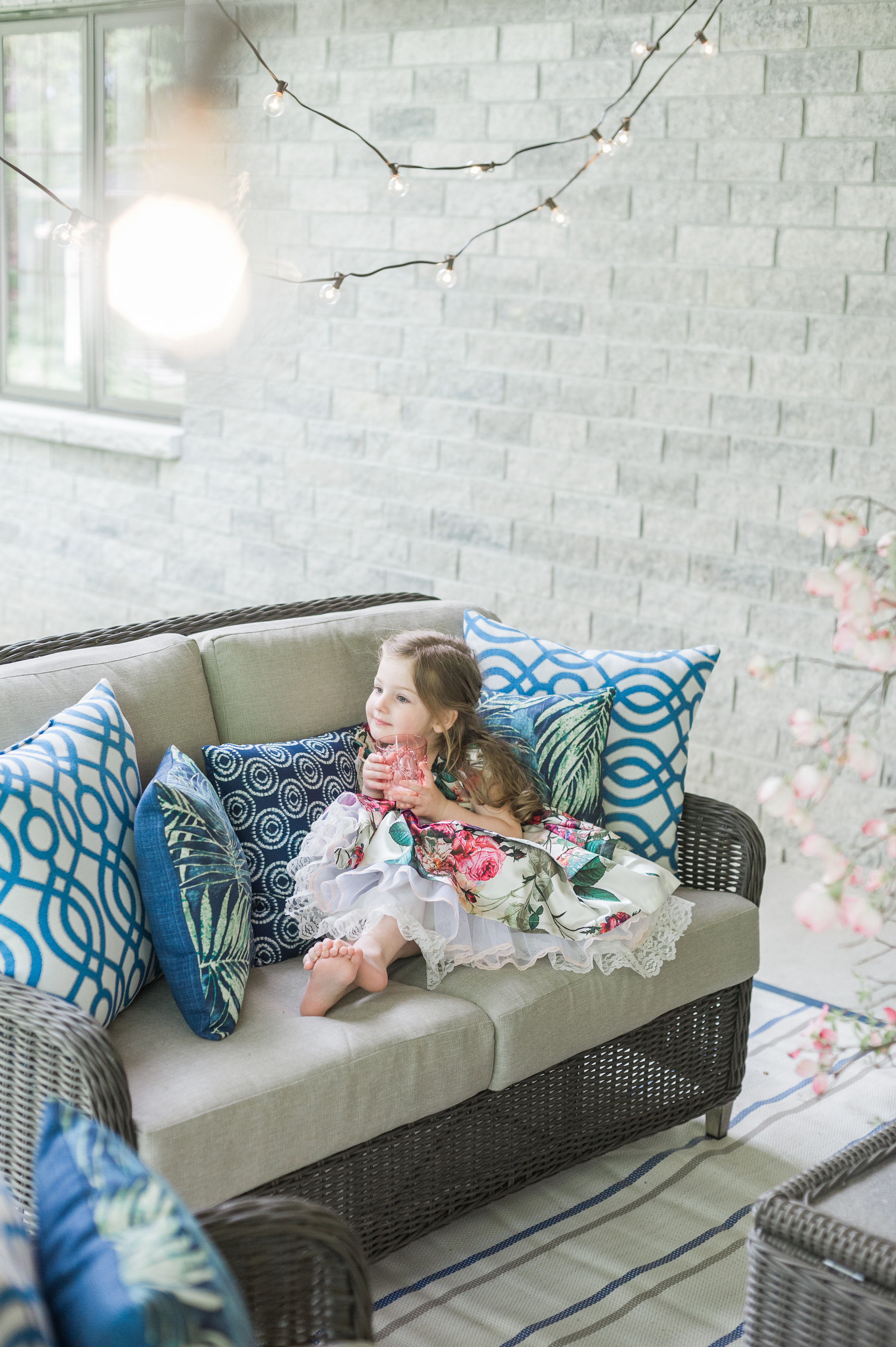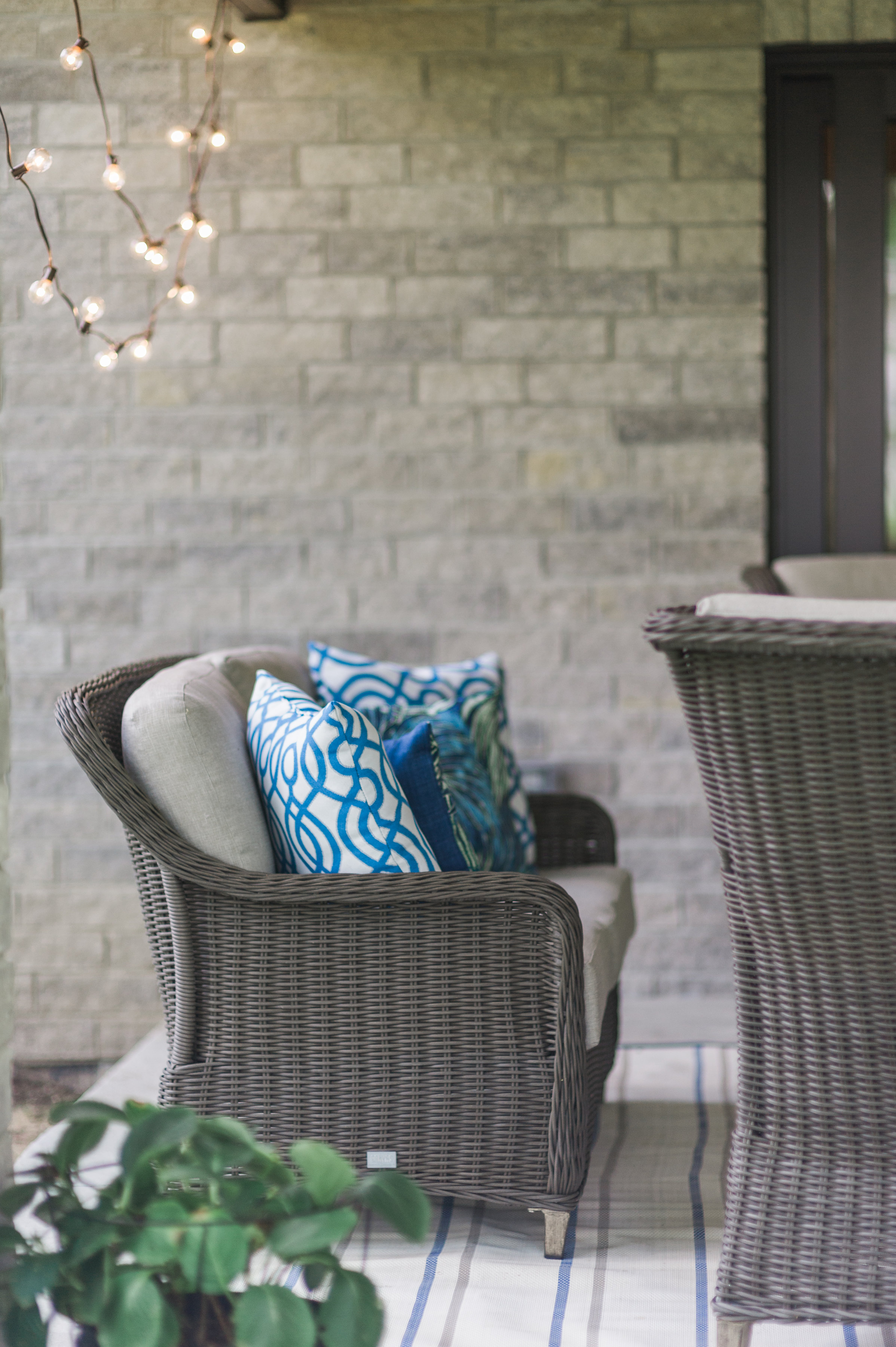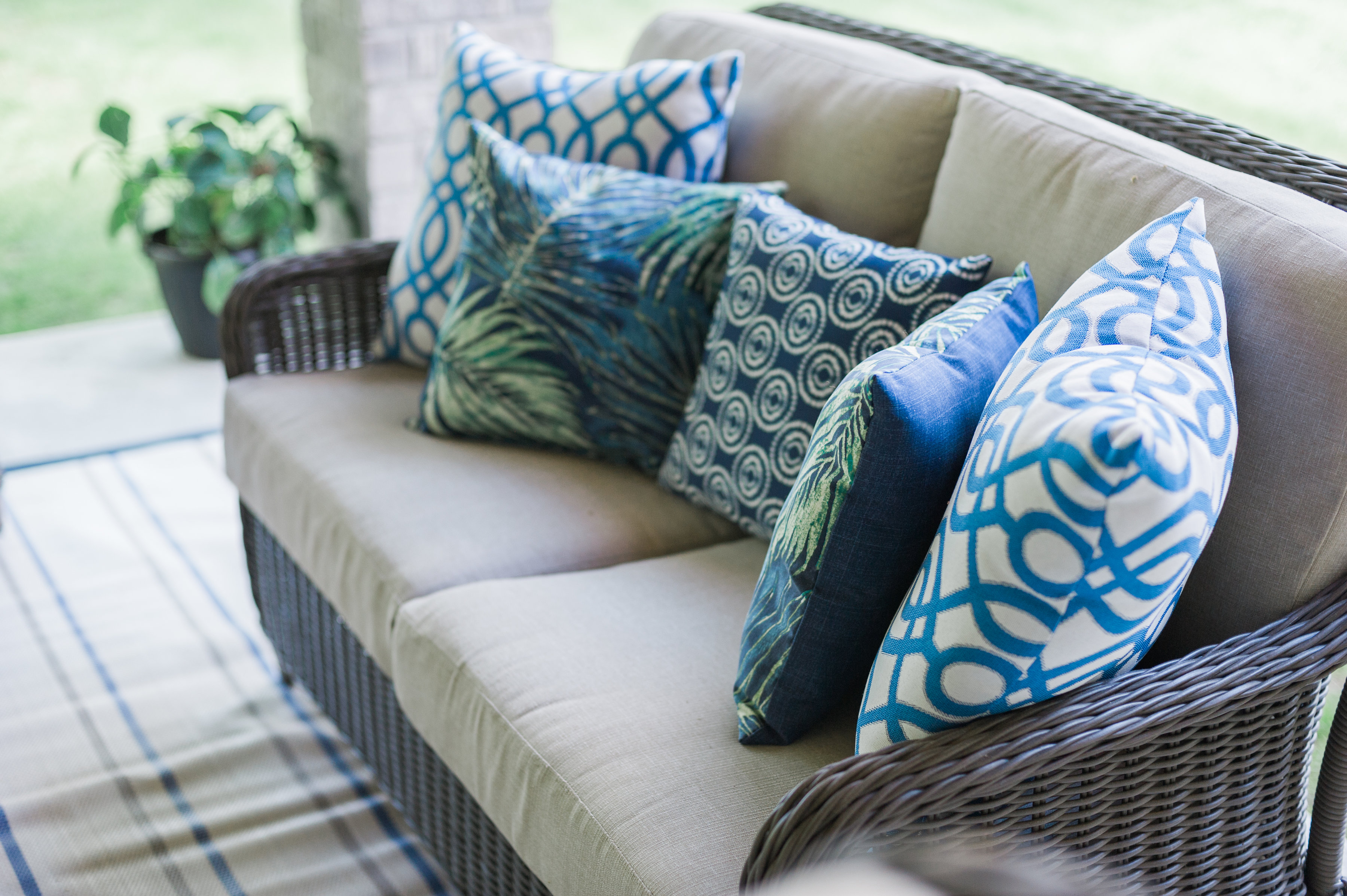 I added a classic striped outdoor rug to the patio and it really lightens the space up.  All of the grey/brown furniture might have felt heavy without this light floor. The rug is actually reversible which is so cool. I used the other side of the rug under the outdoor dining table scape. Another trick I did was to use two of the same rug under the sitting area because a lot of times outdoor rugs don't come in large sizes. In this case you don't even notice it. I just tried to continue the pattern with how I overlapped them. I was able to get a 10′ x 12′ with a 10′ x 6′ rug which allowed me to space my furniture out to what felt natural and best used the patio.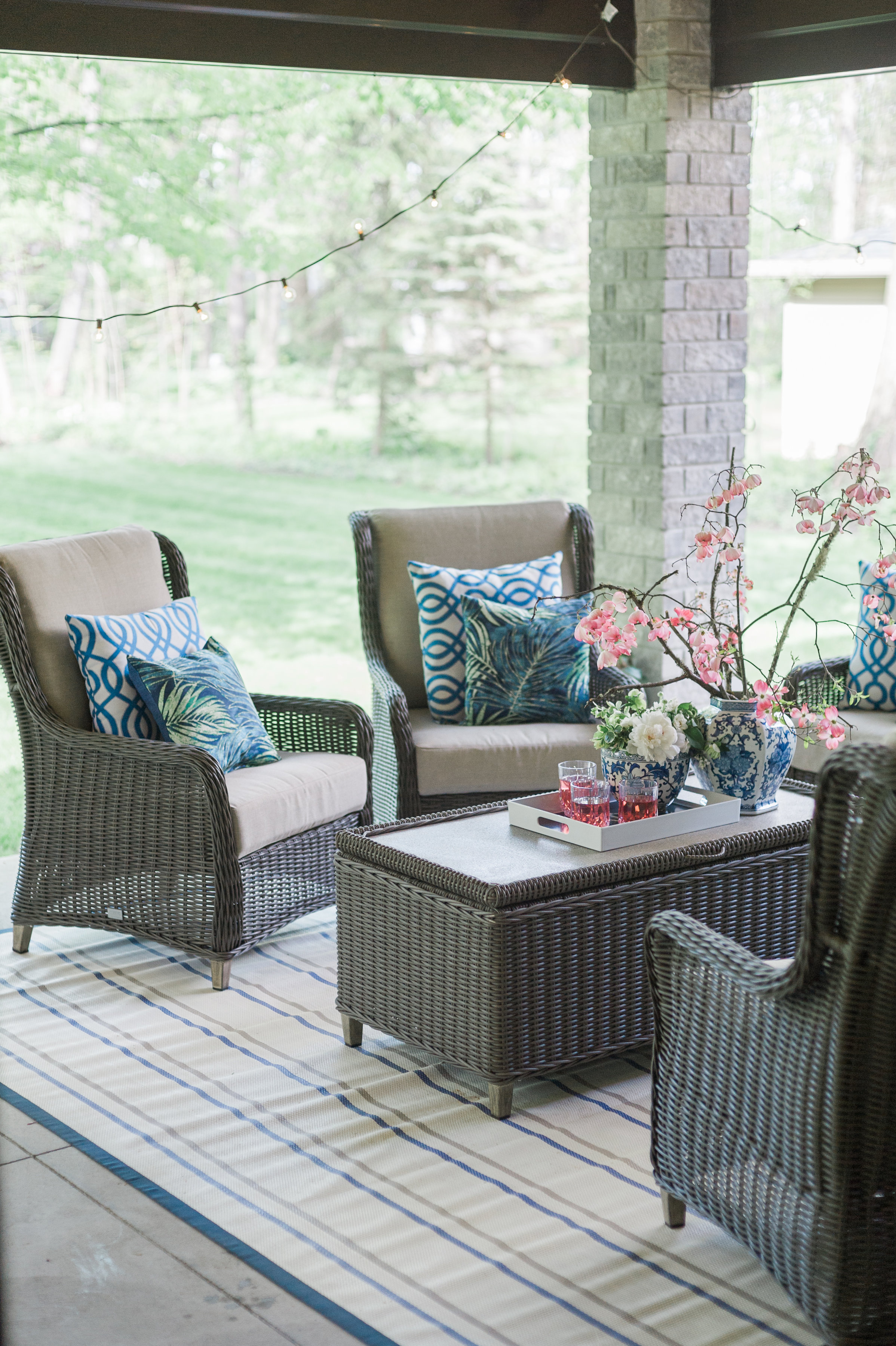 In this photo you can see the other side of the rug.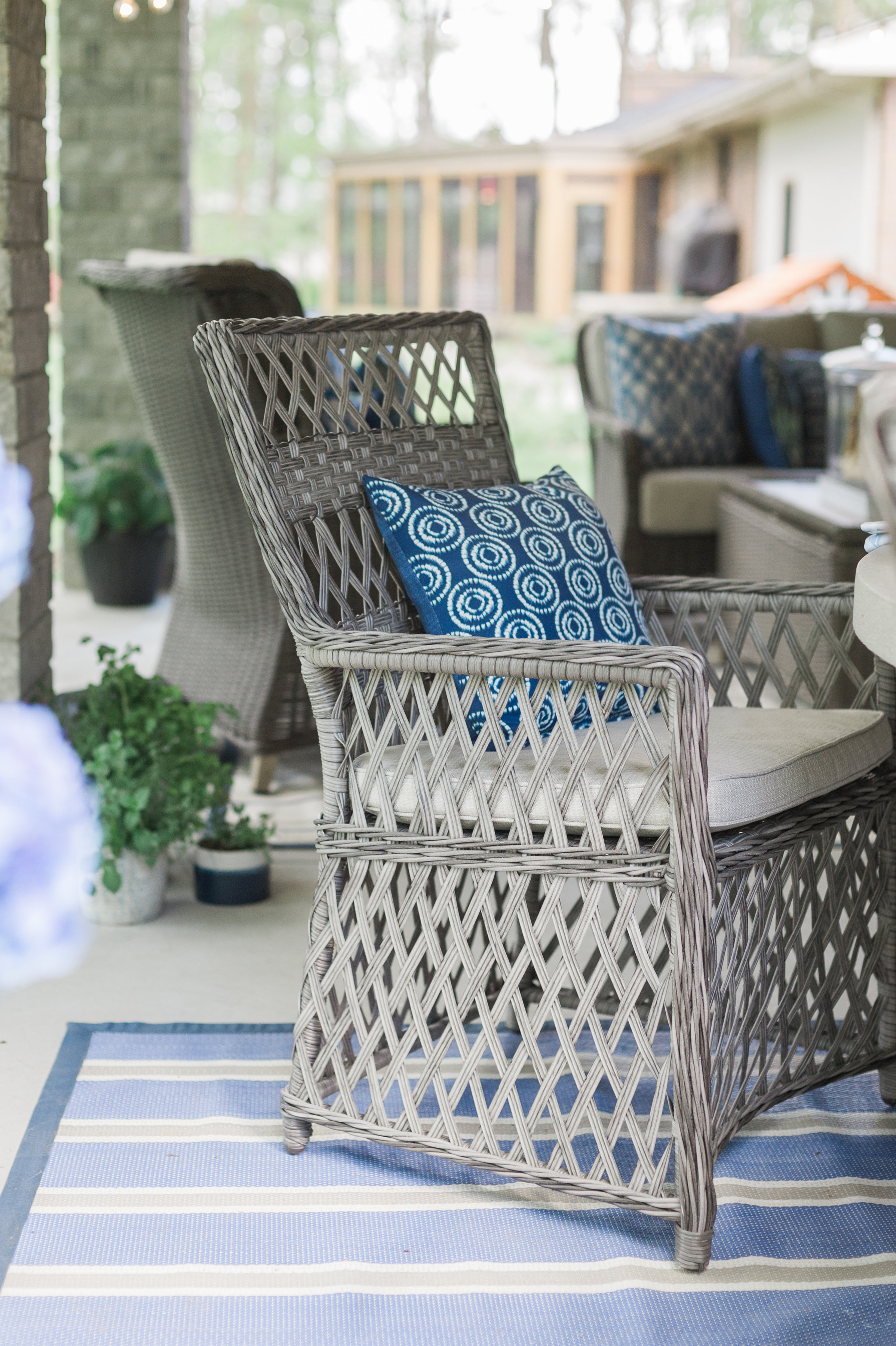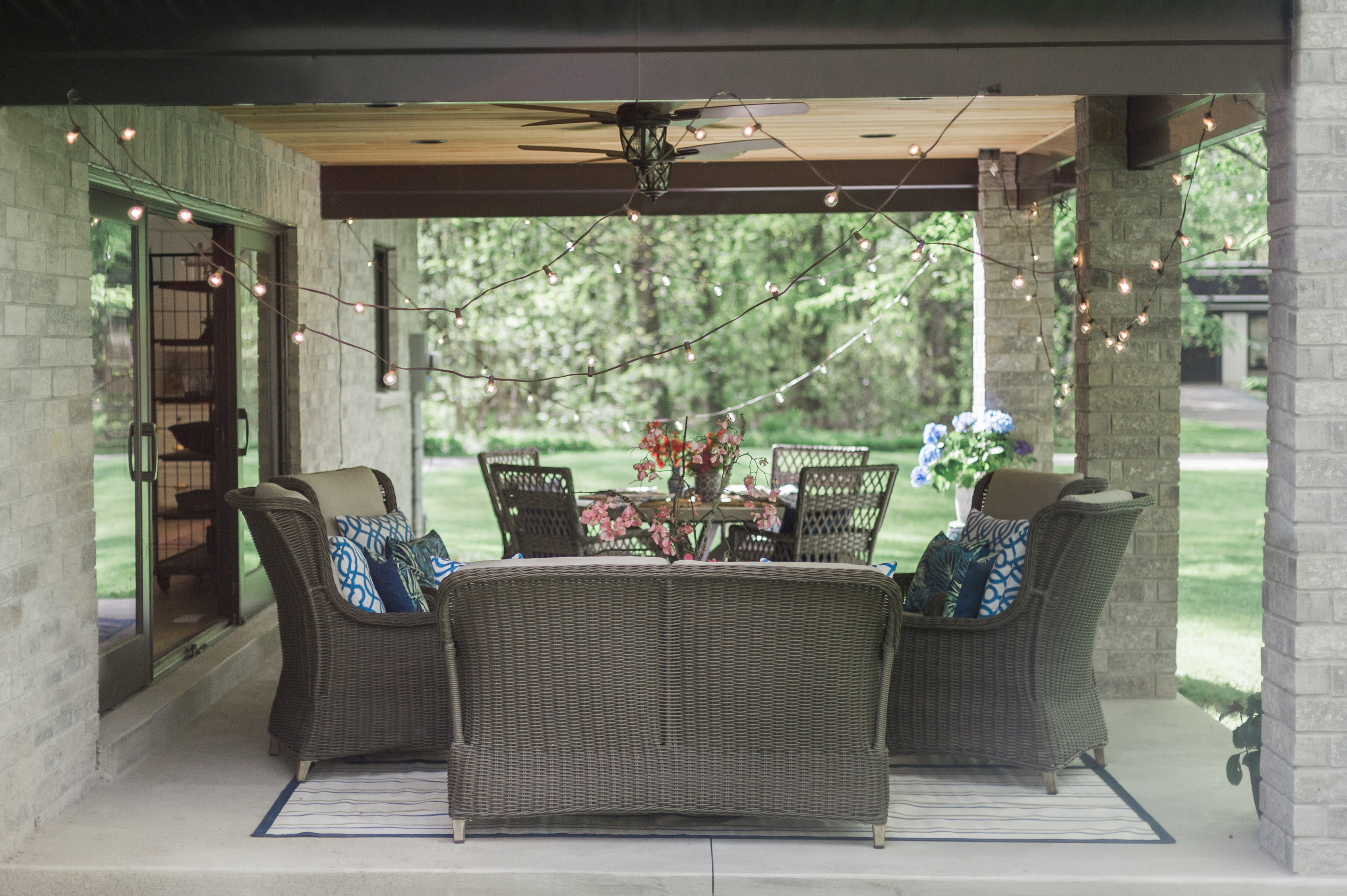 Outdoor Dining
I did a mini reveal of the outdoor dining area with a Mojito Tablescape which you have to check out! Since then, I've switched out the fresh herbs that I had as a centrepiece on the dining table for Ginger Jars with fresh blooms. The potted herbs found a place on the patio though…because I love them!!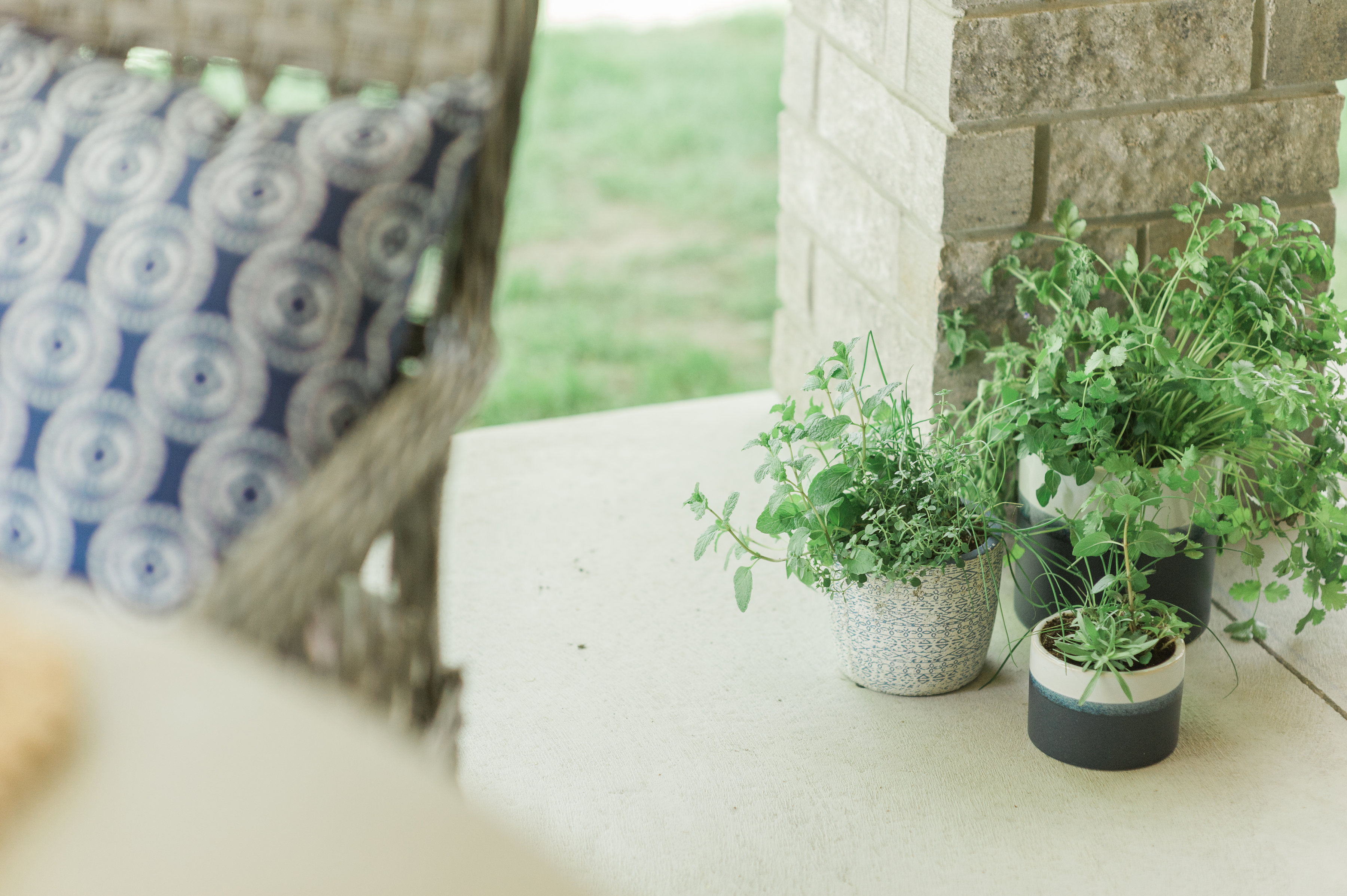 Pot 1 / Pot 2 / Pot 3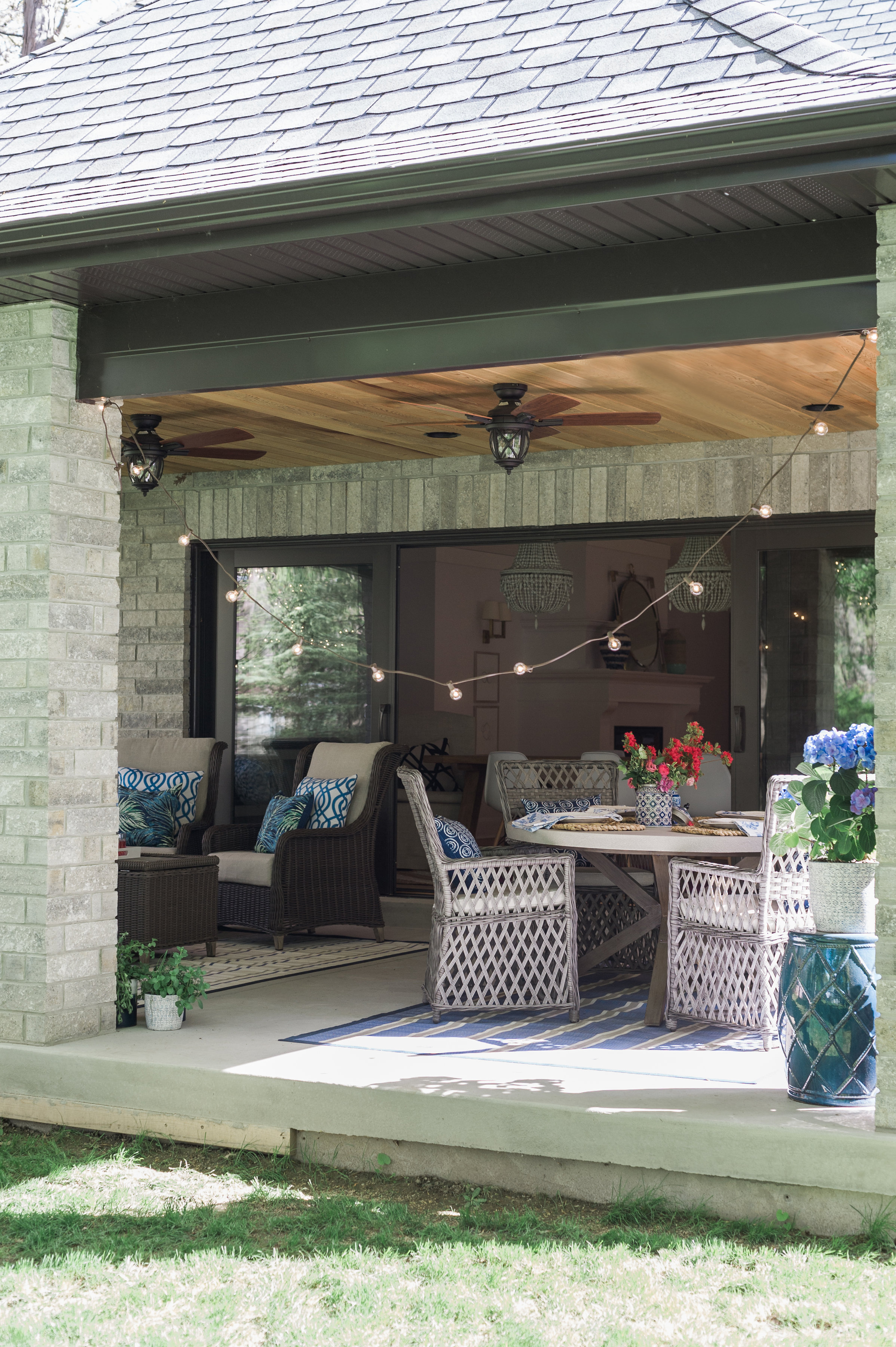 I chose a round table for the outdoor dining area. I have always wanted a round table. I'm super in love with the shape of the legs. I wanted the chairs to feel really substantial. I love the chairs that I found. They are one of my favourite parts of the patio because I've never seen the same anywhere before. I love how the lights shines through them.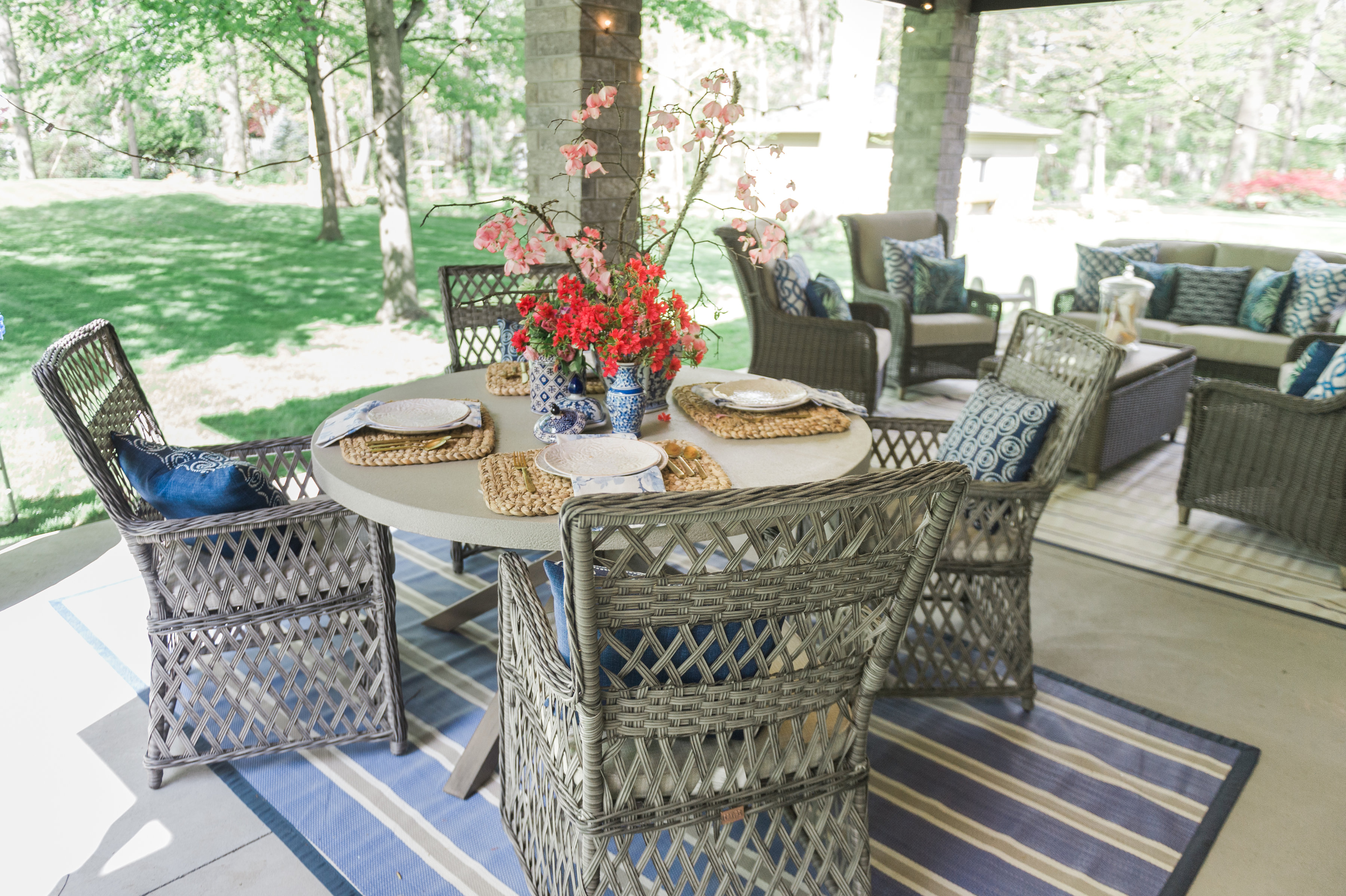 Lights
One of my favourite touches are the little string globe lights draped around the entire space. It took 3 packages to do the entire patio.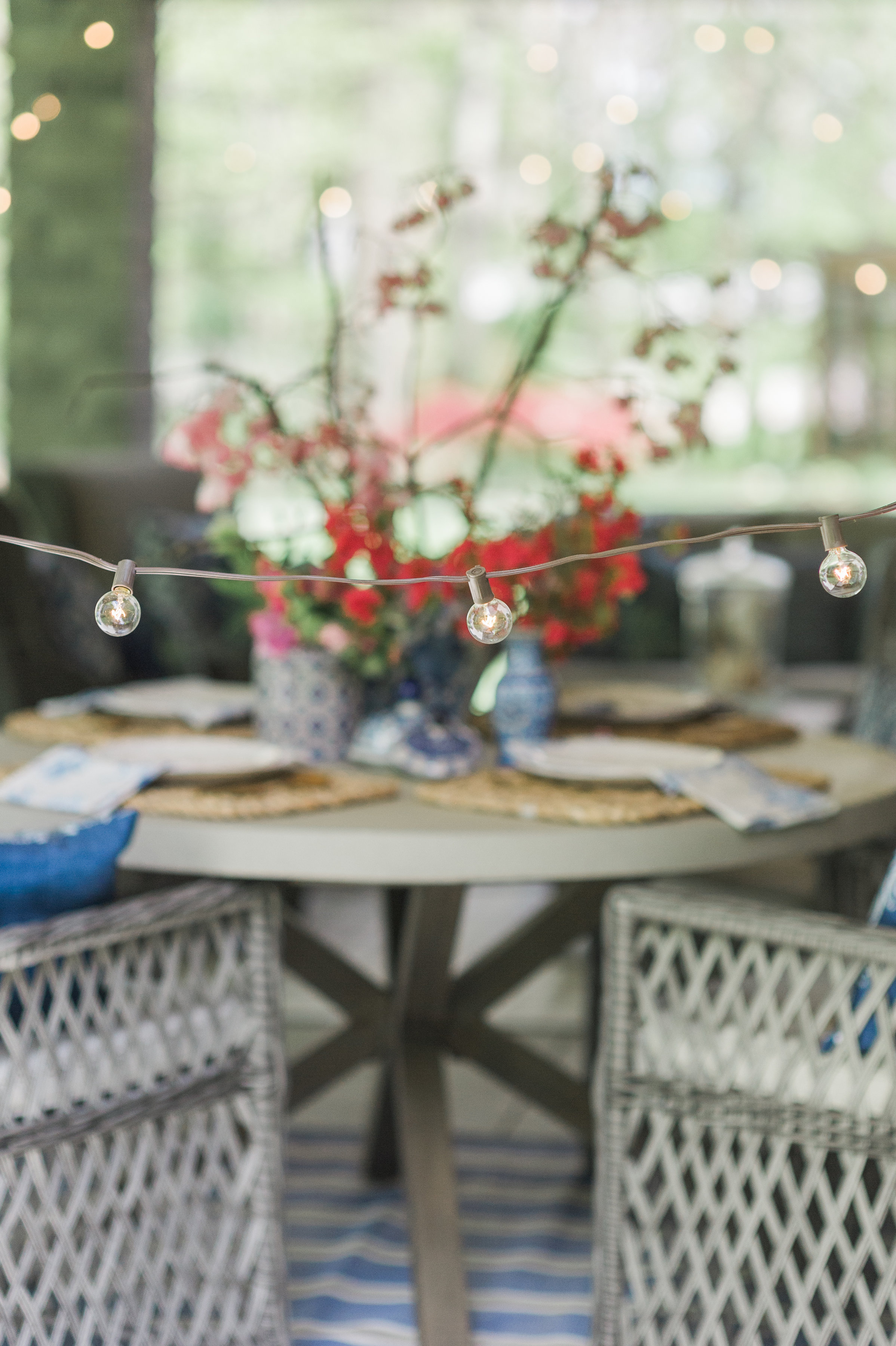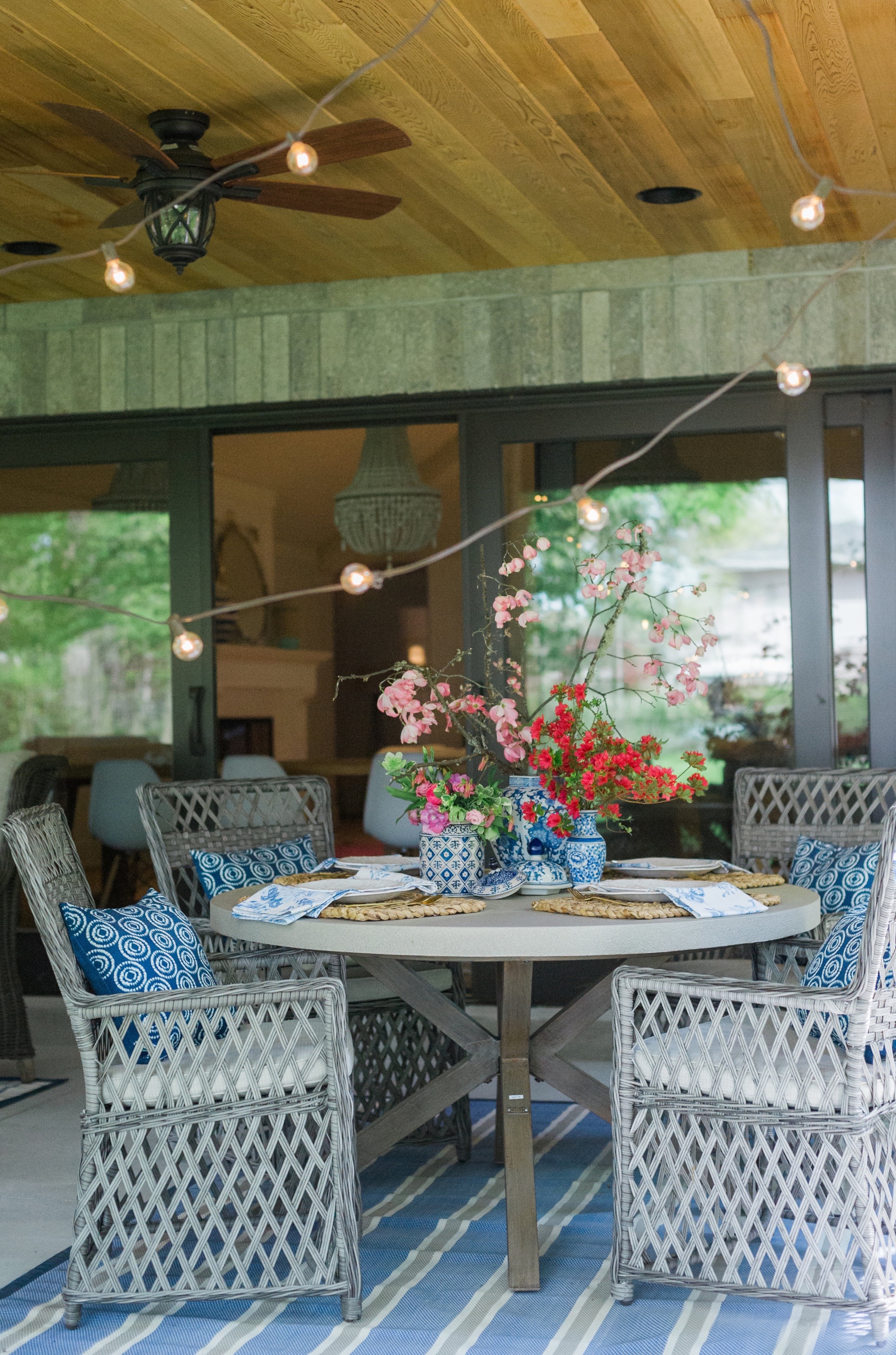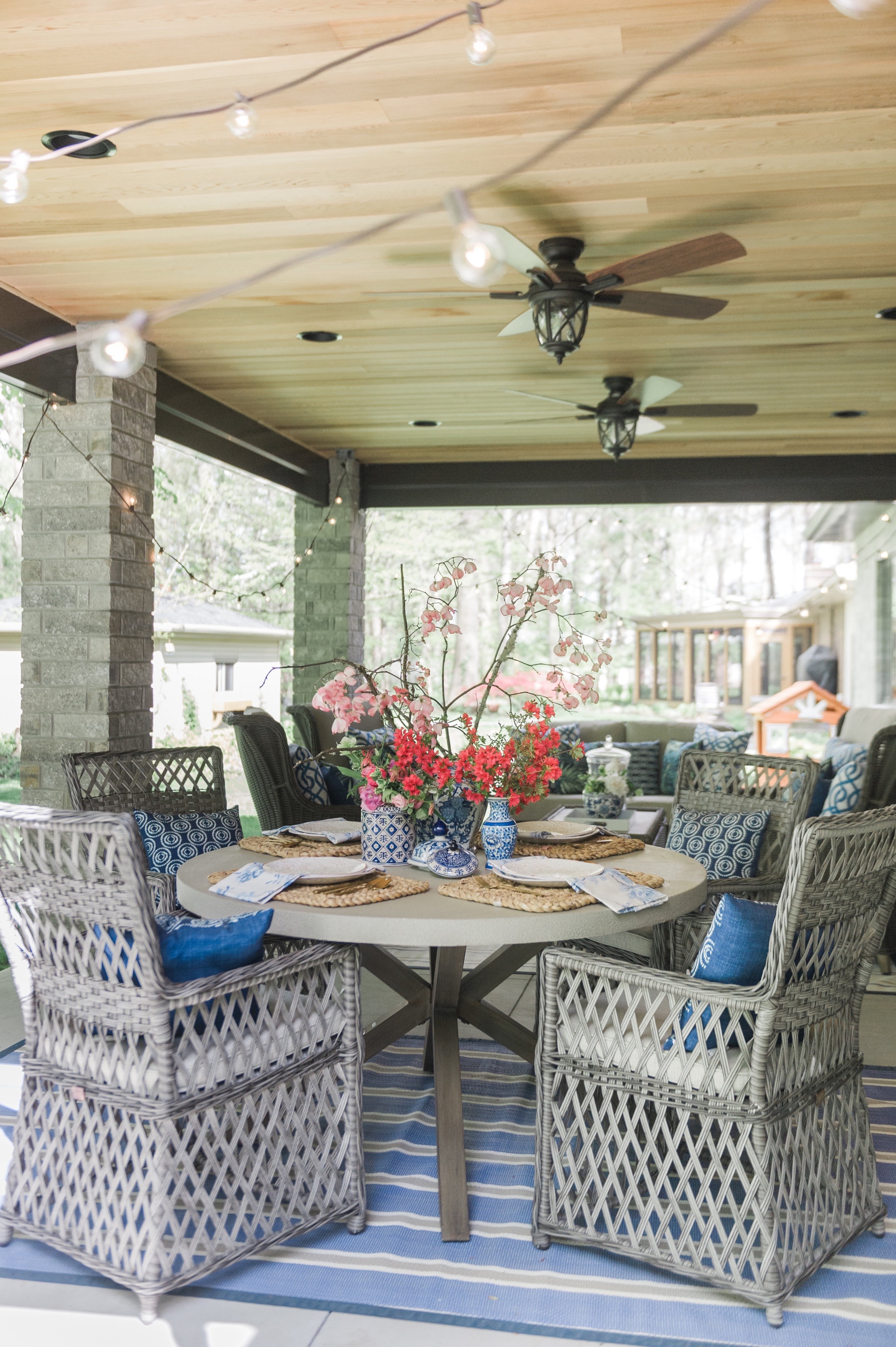 Even though I wanted to keep all of the patio furniture classic blue and white, so that it's timeless, I was still able to have some fun with pops of pink through the flowers and branches covered in blossoms. My friend Cori from CJH Florals actually cut these down for me from her Mom's tree…such a good friend! lol!!
Serveware
I chose really neutral plates for outside that remind me of seashells and fit well with the placemats, to further the subtle Hamptons seaside vibe. I made the table napkins from cutting up a table cloth (I also made runners, because I couldn't find the perfect floral anywhere else…you can see that post by clicking here).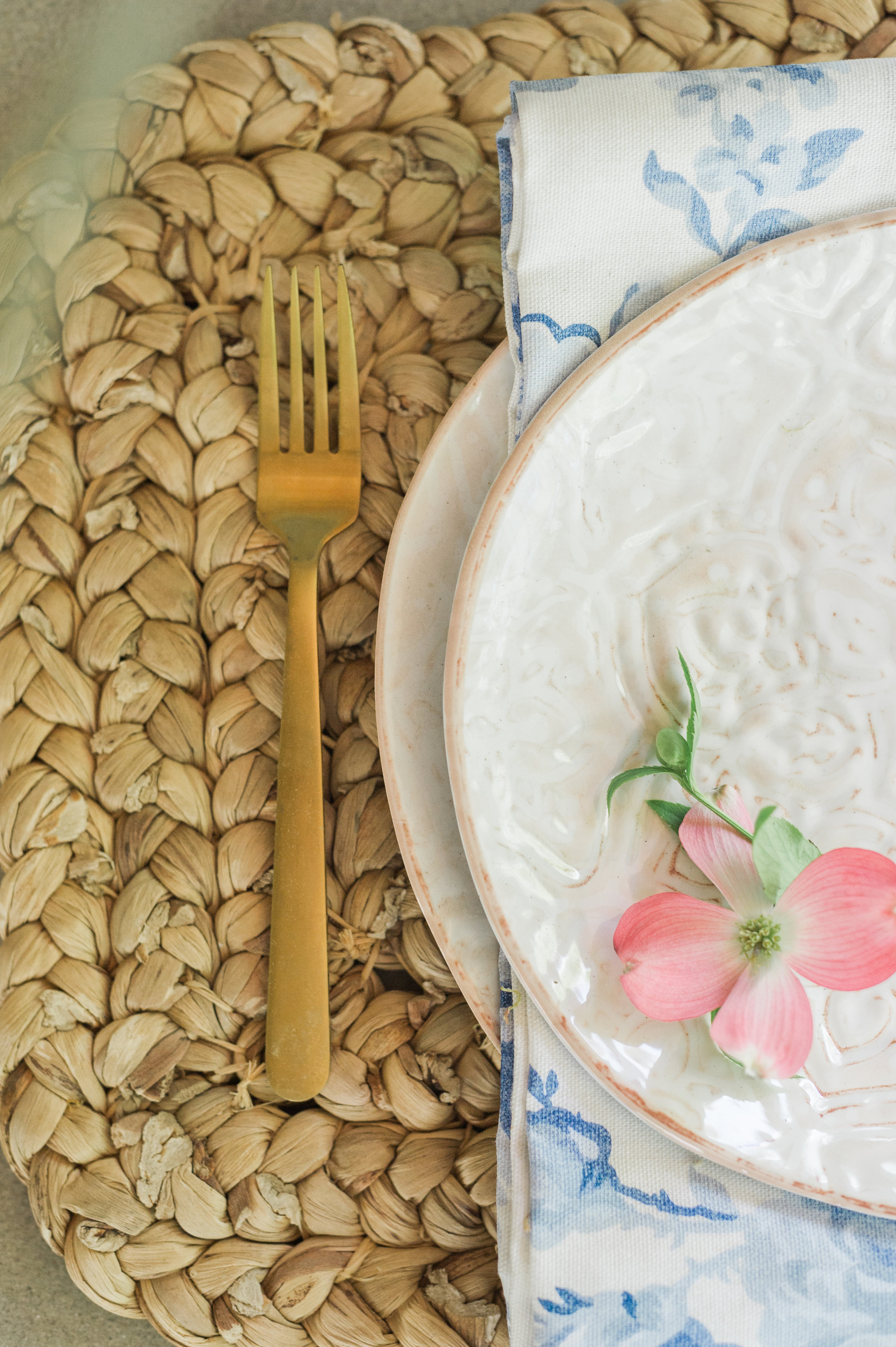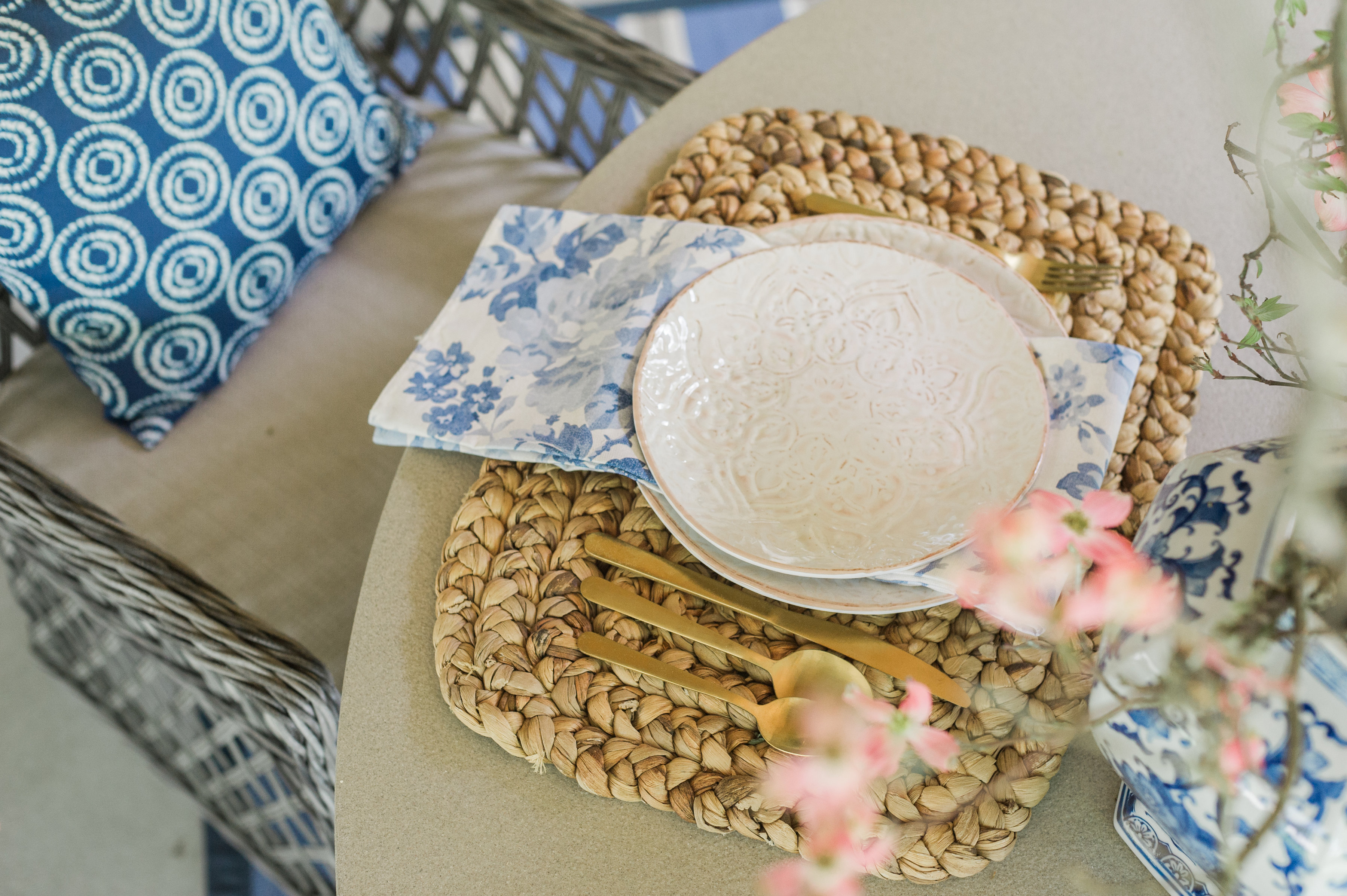 Plate / Side Plate / Placemat / Flatware
One of my favourite parts about the finished look are the sight lines, looking at the patio in all directions. We're on a corner lot, so our backyard is seen from all directions, so this baby needed to look pretty!!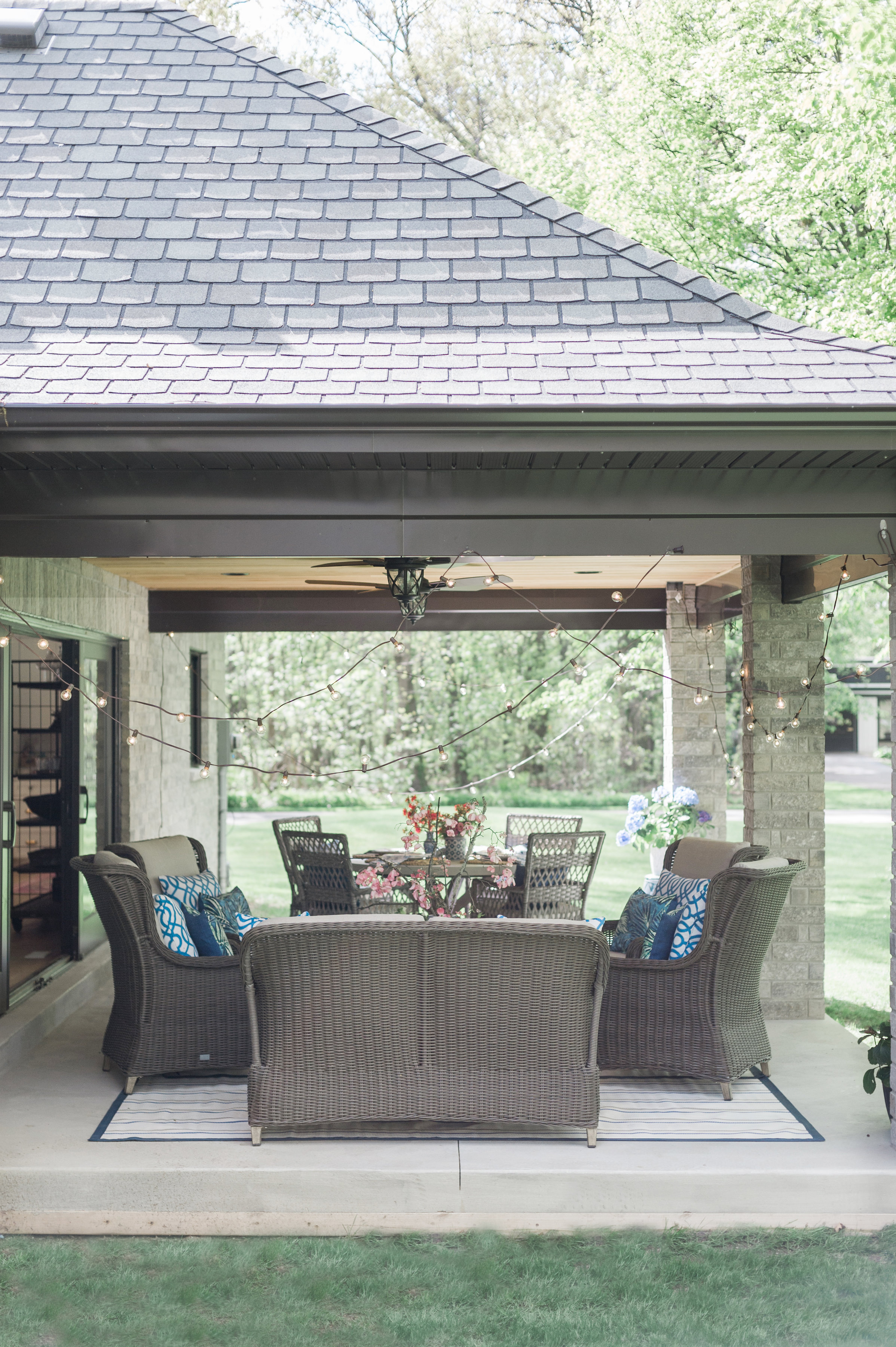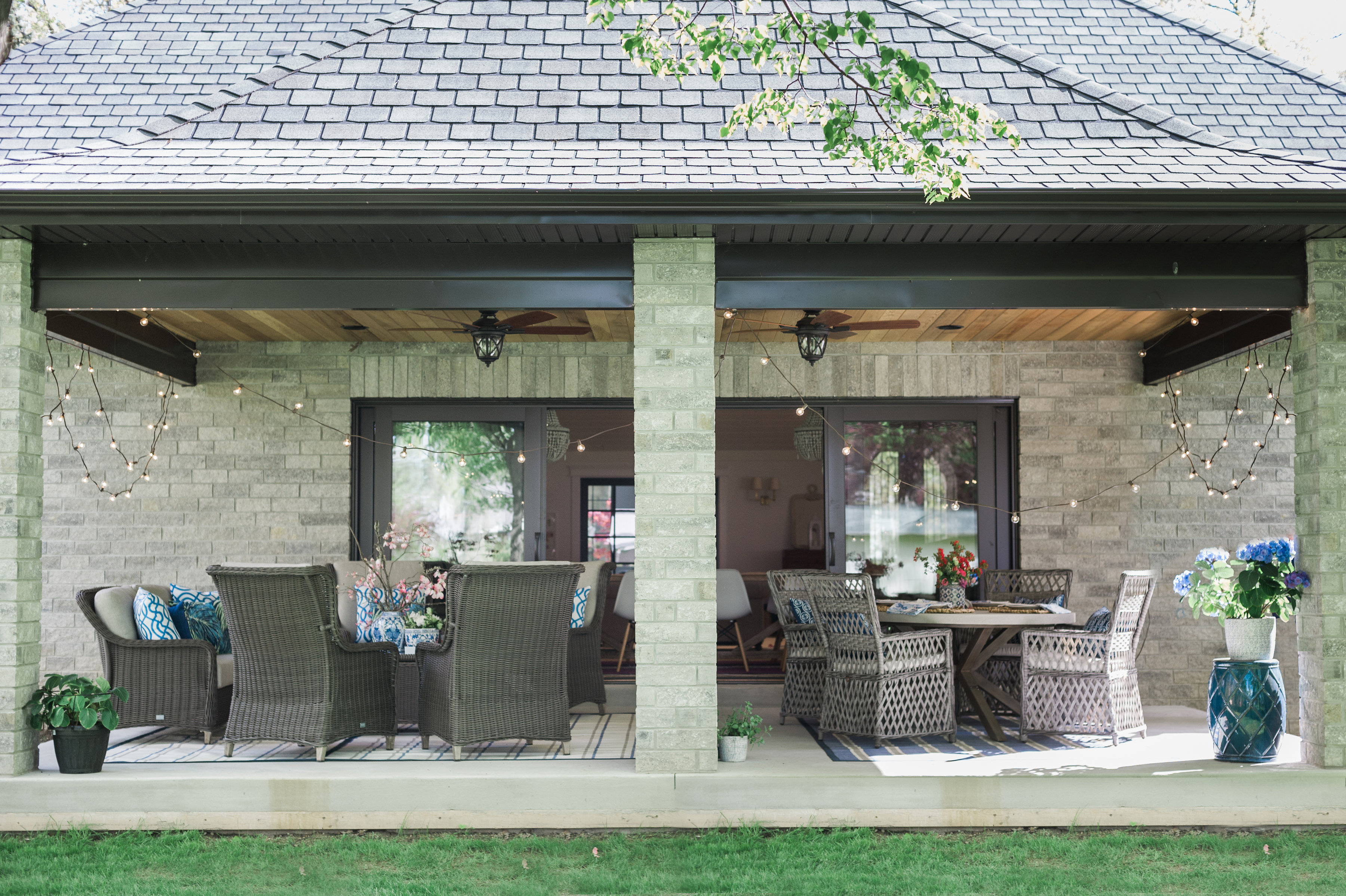 I really want to thank Canadian Tire and Their CANVAS line for partnering with me to create such a timeless and classic patio with the perfect chic Hamptons vibe!! Ok, now I need to get out there and hang out, already!!!