You know what, i've been thinking so much lately about how to grow my brand and my blog and I'm realizing that I've got lots of room for improvement! I'm making some mistakes with blogging, and I'm excited to fix them by making blogging goals.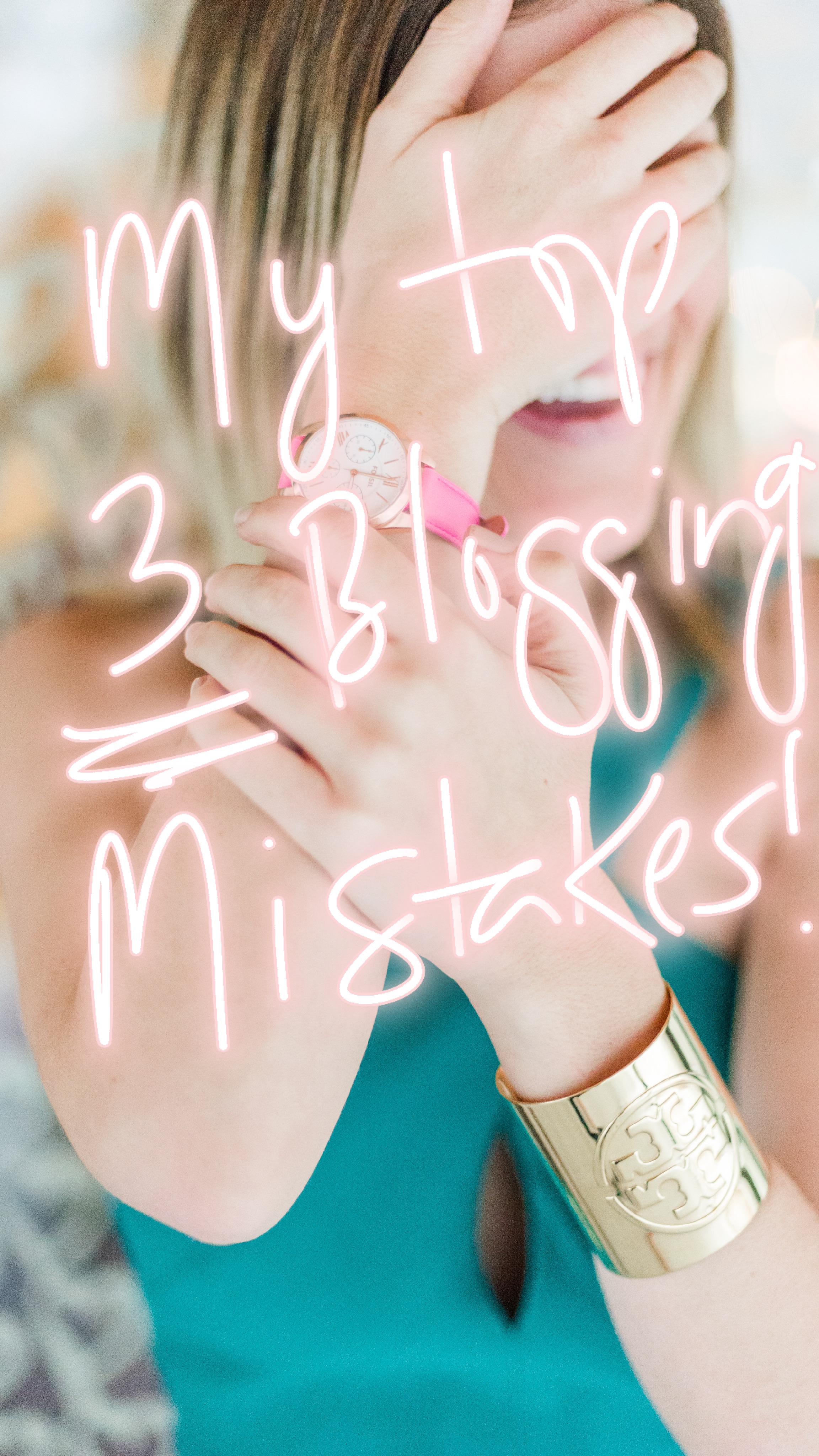 3 Blogging Mistakes
 The number one thing that I've done wrong is not post often enough. I became really preoccupied with making something "post-worthy", which meant a ton of work, money, and time. I wanted each piece I published to be really professional. This idea of "professional" snowballed into wanting a photographer, a florist, desserts….yup it just keeps going. I'm realizing now that I put so much pressure on myself…ugh.
I focused on posting finished products and not the process.
Not posting the process is a side effect of number 1. I wanted to show a completed space every time and I missed out on sharing how spaces come together and sharing small steps at a time, like looking for the perfect sconce, sharing about my flooring search, or picking my paint colour. I think participating in the One Room Challenge is the best way for bloggers to learn this lesson. The One Room Challenge forces you to spread out sharing a project over 6 weeks and to really think through what to share each week. The best part is that you get huge engagement as a result of the anticipation that builds with the project. That anticipation is really the key to giving your blog momentum.
I neglected to take enough candid and authentic photos. I am 100% authentic with my thoughts, and opinions, and voice, but I need to work on snapping more photos in the moment. You know what stops me…messiness. I'm so tired when I get home from work that I usually leave laundry and the kitchen for the weekend, so the days that I'm comfortable shooting candid shots become slim. This idea of tidying up and clutter has become such a focal point for me lately. Life is too short to be messy. I've mentioned on Instagram that I'm working really hard to declutter and you wouldn't believe it. Like half of everything is gone and it's still not enough. I've made the mistake of being in a constant cycle of tidying for photo shoots then letting things get out of hand.
3 Blogging Goals
Create a blogging schedule and stick to it. I've noticed that a lot of blogs post on Thursdays. I've also noticed that some blogs post twice a week, or every day. My friend Melaine from My Sweet Savannah has a wildly successful blog and she found that the more frequently she posted, the quicker her blog grew. She now blogs every single day. I'm in awe of her, but it's the ultimate goal. I've also noticed that Liz Marie Blog is blogging every day and she is also one of the top decor blogs. Do you follow either of these amazing writers?
Post the Process, so that my blog has momentum and there's always a reason to check in with me. As I'm about to start renovating a new home, this goal is everything. I need to share what's happened that day, and what specific issues and problems I'm solving. I want you guys to share in my anticipation when I check in on the project daily…and my frustrations and mishaps…the whole shebang.
Keep my house tidy, so I can snap pics authentically. This goal is huge. I want to live a clean, minimal life, surrounded with objects that I truly love and nothing else, so that I don't spend every waking moment in the process of cleaning up, so that I'm not missing the fun of my decor and love of candid photos. It's like I don't want to spend all day everyday moving messes from the counter to the table, and making piles, and stressing. It's freaking time to live a cleaner and more simpler life, that I can enjoy in the moment, instead of dreading mess. You know?!
So, I've made 3 big mistakes and 3 big goals to fix them. I'd love it if you shared what you've learned from blogging experience with me, in the comments!
If you're interested in blogging or starting a blog you might like these posts I've written:
How to Motivate Yourself to Share Your Passion 
Blog First, or Instagram Account, and Why 
How to Start a Blog and Why You Should Start a Blog 
Let me know if you have any blogging posts or Instagram related topics you'd like me to talk more about!